WPF Development Firms in Ukraine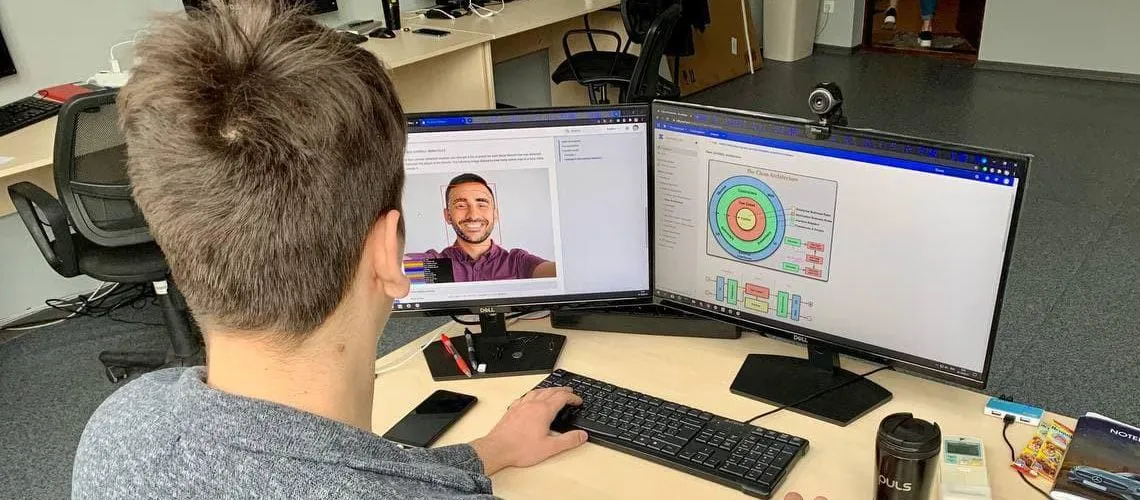 Explore our curated selection of top WPF Development Companies in Ukraine, specializing in advanced Windows Presentation Foundation (WPF) technologies. These expert teams excel at creating powerful and visually stunning desktop applications tailored to meet your business needs. Discover the perfect partner who is dedicated to delivering high-quality solutions with exceptional user experiences today!
(i) Related tech terms: WPF, XAML, CLR, Dependency Properties, Routed Events, Visual State Manager, Data Binding, Resources, Styles, Control Templates, Layout Panels.
Featured Websites
🥇 Looking for a skilled WPF freelancer to take your project to the next level? Look no further than Fiverr.com! Our platform connects you with talented, experienced professionals who are ready and waiting to bring your vision to life. With competitive pricing, fast turnaround times, and 24/7 support from our dedicated team, there's never been a better time to hire a WPF freelancer on Fiverr. So why wait? Sign up today and start growing your business!
How to choose the right firm?
When looking for a WPF development company, it is important to consider their experience and expertise in the specific technologies you need, the quality of their past work, their customer service and support, and their pricing.
Additionally, you should make sure they are transparent about their process and are willing to provide progress updates and feedback as the project progresses. Finally, it is important to ensure they have the necessary resources to complete the project on time and within budget.
Five questions you should ask WPF developer(s) before the hire
What experience do you have developing applications using WPF?
Describe some of the best practices you follow when developing with WPF.
How do you handle data binding in WPF?
What challenges have you faced when developing applications using WPF?
Do you have experience building custom controls for WPF or have you used third-party controls?
👋 A lot of companies to analyse? Let us help you to select the trustful service provider!
Technologies that may replace WPF
Thinking of other choices (alternatives) may be a decent thought:
Windows Presentation Foundation (WPF) is being replaced by the Universal Windows Platform (UWP), which provides a unified way to create apps that work on all Windows 10 devices.
HTML5 and JavaScript are becoming increasingly popular for developing Windows applications, as they provide a cross-platform solution that can be used to create rich, interactive experiences.
Xamarin is a cross-platform development tool that allows developers to create apps for multiple platforms using C# and the .NET framework.
Hire Ukrainian WPF Engineers
With a highly experienced and knowledgeable workforce, Ukrainian developers offer highly competitive rates for quality WPF development services. This combined with their strong technical skills, excellent communication, and commitment to delivering high-quality, secure, and reliable solutions make Ukrainian WPF development companies a great choice for companies looking for long-term partnerships.
Top locations: Kyiv, Lviv, Kharkiv, Dnipro, Odesa, Zaporizhzhia, Vinnytsia, Khmelnytskyi, Ivano-Frankivsk.
The typical rate for WPF development in Ukraine depends on the complexity of the project and the experience of the developers. Generally, the hourly rate for WPF development in Ukraine ranges from $15 to $35 per hour.
Future Trends
The future of WPF (Windows Presentation Foundation) looks relatively stable and bright.
Although Microsoft's focus has shifted to other technologies such as UWP (Universal Windows Platform), there is still a significant user base utilizing and developing with WPF, particularly in enterprise business applications. Additionally, community support for the framework remains strong with continued updates and improvements being made by third-party developers. Overall, it seems that WPF will remain a viable technology option for desktop application development in the foreseeable future.