Custom React.js Development Services with Echo
Hire React.js Developers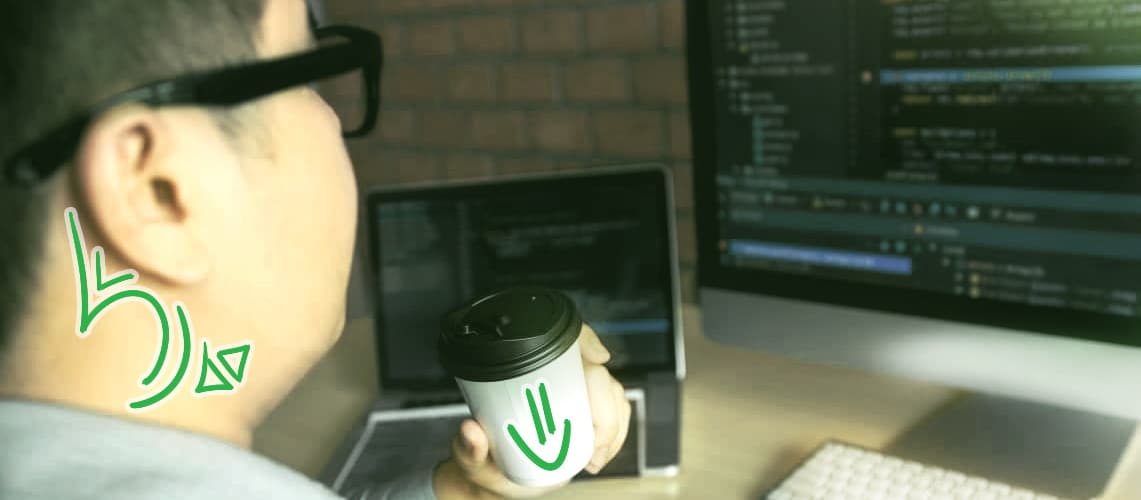 Many organizations in the world use Javascript in one way or another.
React is an obvious choice for any front-end development challenges. Whatever ideas or tasks you might have skilled React.js developers at Echo with years of experience can deliver your projects with great passion and meeting high standards.
The right React development company for your project
With a huge number of companies dealing with ReactJS app development all over the world, it is difficult to find your dream team in the surrounding of the programmers.
The choice seems limitless as you could hire a JS expert who lives next door in New York City or might well opt for a freelancer in India. Apart from that, at this step, you need to decide whether you wish to collaborate with a boutique agency, a large IT outsourcing company or a recruiting firm.
"Any code of your own that you haven't looked at for six or more months might as well have been written by someone else." — Eagleson's law
First of all, let's ponder the issue if the customer has to order the services from the company and build up a B2B collaboration. In case the project is long-term and requires a lot of workforce, the combination of various experts responsible for different areas of the project sounds prolific. Definitely, you will get more profound expertise and save costs at the same time by making a contract with a certain company.
However, once you get a couple of projects of low importance, you had better hire a qualified freelancer from Upwork who has already done similar tasks. Alternatively, you could opt for the full-time web programmer who wishes to work for your company on a daily basis.
If you're prepared to collaborate remotely with an offshore or nearshore development company in Ukraine or Brazil, there are various methods to find the ideal contractor. First, ask for recommendations from trustworthy friends or colleagues. Next, utilize talent marketplaces like Upwork or Toptal, ensuring you clearly describe the job requirements. Additionally, conduct Google searches using specific keywords, such as "professional React development team" or "hire ReactJS consultants." Consider searching LinkedIn, the leading business networking platform, to find experienced front-end developers with recommendations. Lastly, explore business and startup incubators.
The crucially important criteria to make a decision and hire the right React developer or a team is to estimate their portfolio. Ask them to bring you the references. This is how you will gauge the number of successfully accomplished projects. It is a common practice for Western organizations to ask for the former customers' contacts to check their impressions. Furthermore, while observing the portfolio, pay attention to the cases, documents, and business solutions that need to be covered fully.
Actually, Echo is such a company. You may understand that by evaluating the case studies on the website and contacting the references. Indeed, what should be better than the amazing experience of the clients in the past who recommended reliable web developers to their colleagues worldwide?
Typical Projects that We can Deliver
5 more reasons to hire React developers with Echo
Account Management. All of our Echo managers are dedicated to their clients. Every day, they help you maintain and adequately develop the relationship between you and your remote development team in Ukraine. Regardless of whether your request is complex or straightforward, we strive to be a reliable bridge between your specialists and you.

Probation Period. We have a trial period that lasts three months after a new hire. This means you can end your relationship with the engineer and request a replacement (if needed) with only a single day's notice.

Infrastructure Setup. The main goal of Echo is to build a comfortable work environment, so people want to stay for the long term. Just remember, when you invest in your team, it invests back in you.

Simple Pricing. Our business model expects hiring developers on a full-time basis and charging monthly rates accordingly, which include their salary, all indirect costs, and our fee. No upfront payments.

Technical Backbone. Don't think of us as just a recruiting agency! All people behind Echo have deep knowledge and skills in the IT industry, as well as a strong passion for technology and a culture of innovation.
Successful digital products built with React.js
JavaScript is everywhere. New products are being made with this awesome technology and some of the biggest and most successful companies in the world are incorporating React into their tech stack — CodeCademy, Square, Wix, Salesforce, Whatsapp, and Reddit.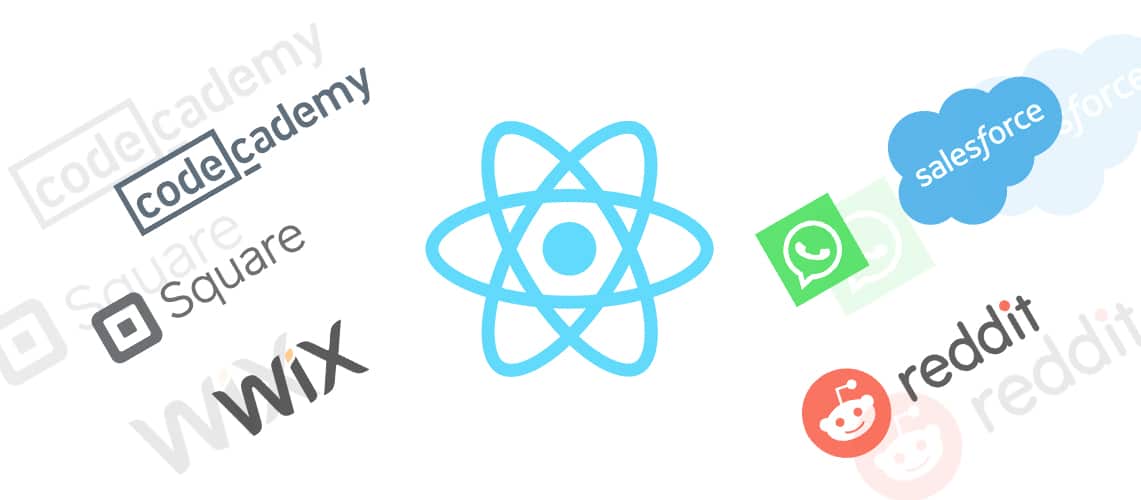 Sources of logotypes: Pinterest, Wikimedia, Wikipedia, PCMag, Depositphotos, Dribble.
Let's explore what these companies do. Most of them need no introduction:
Codecademy is an online learning website focused on coding with over 45 million users.
Square helps millions of sellers run their business – from secure credit card processing to point of sale solutions.
Wix is a cloud-based platform for making websites.
Salesforce is the world's #1 customer relationship management (CRM) platform.
WhatsApp is one of the most popular text and voice messaging apps.
Reddit is home to thousands of communities, endless conversation, and authentic human connections.
Not only the big guys are using React framework in their web and mobile apps. Many of our customers adore it and hire remote Javascript software engineers with our help.
Top 10 open-source projects on Github
Next.js gives you the best experience with all the features you need for production: hybrid static & server rendering, TypeScript support, smart bundling, route pre-fetching, and more.
Gatsby is a free and open-source framework based on React that helps developers build blazing-fast websites and apps.
Preact. Fast 3kB React alternative with the same modern API. Components & Virtual DOM.
MobX is a battle-tested library that makes state management simple and scalable by transparently applying functional reactive programming (TFRP).
Nylas Mail was an open-source mail client built on the modern web with Electron, React, and Flux.
Spring is a cross-platform spring-physics first animation library.
Draft.js is a JavaScript-rich text editor framework, built for React and backed by an immutable model.
Relay is a JavaScript framework for building data-driven React applications.
Saleor. A modular, high-performance, headless e-commerce platform built with Python, GraphQL and React.
Framer Motion. An open-source and production-ready motion library for React on the web.
Why React is Eating the World | Adam Wolff
This video was published by React Conf (35K subscribers).
"Not long ago, most companies looked down on front-end engineering. They thought the real engineers programmed the server in Java, while the script kiddies played around with its wannabe little brother, JavaScript. But, in the last several years, React and its ilk have proven that sophisticated approaches to immutability and asynchrony allow for unprecedented scale and complexity in the front-end. Now, the tables have turned, and back-end frameworks are starting to wake up to the benefits of asynchronous processes and event sourcing patterns, following the trail that React has blazed."
Current demand for React programmers in the developed countries
According to Statista, 35.9% of inquiries demanding UI programmers worldwide refer to React developers. It is explained by the fact that React is by far the most used JS framework nowadays. Released in 2013 by Facebook software engineers, their Javascript library has quickly gained popularity.
After all, the enterprises are interested in getting safe web and mobile apps, that's why they try to find the best software developers. With a huge variety of specialists and a bit blurred educational landscape, it is not so easy to do. So, the majority of organizations are forced to search for React developers abroad. The main issue is not even a price but availability, the proficient developers are often busy with their own projects or tasks of long-term clients.
No doubt, React stays in demand as an interface environment and the number of JS (React) developers is forecasted to grow in the future.
The average React.js developer salary in the world
How much do React developers earn worldwide? The simple answer is "it depends".
It depends on the educational background, level of experience, portfolio, references, personal traits, luck and many other countless factors. However, the specialists who are skilled enough in this super trendy JS technology have compensation on average higher than old school PHP or Java developers.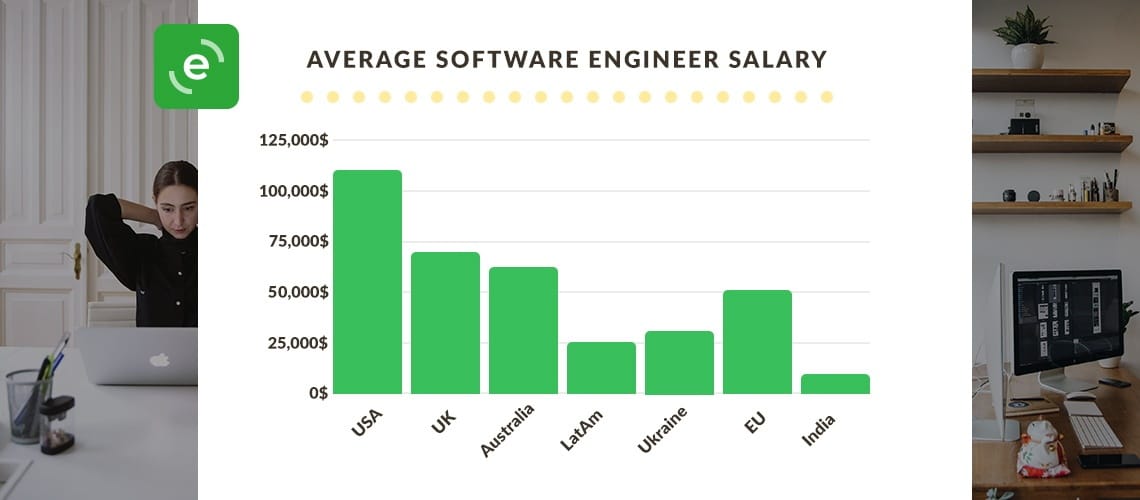 Sources: Indeed, Glassdoor, Seek, DOU, Computrabajo, Naukri, StackOverflow
Comparing annual salaries in various countries, the United States is predictably on the top with its average salaries over $100,000 per year before taxes. California is still number one, but we won't be surprised if Texas can become the next Silicon Valley in the states.
The UK and Australia are keeping 2nd and 3rd places as their salaries offered to React developers are around $70,000 on average. Northern and Western European companies offer approximately $50,000 (42K euros) to their local middle-level FE software engineers. Eastern Europe and Ukraine, in particular, share very similar median rates to Latin America which are $25-35K per year. Indian specialists expect around $13,000 (1 million rupees) per year.
While India seems to be the most cost-effective option, the cheapest solutions are not always the best. The truth is that you should be ready to pay for quality, regardless of the country your developer comes from.
How much does it cost to hire full-time UI (React) developers in Ukraine?
The most obvious answer is to get the real numbers from the local IT platforms or job boards like DOU. It can be $1,800, $3,500 or $5,500, which indicates the monthly salary of the ReactJS developer in USD:
Senior React Developer at Polytech Software | $5500–7000.
Middle Front-end Developer at Finmap.online | $3500–4500.
JavaScript Developer (React) — Strong Junior at Solvexus | $1300–2200.
Middle React (or React Native) Developer at AVA.codes | $1800–4000.
Middle JavaScript Developer at Drum'N'Code | $1500–3500.
But, there's always a but, as you know.
The biggest mistake CTOs, product managers and startup founders make when hiring remotely and comparing prices is they ignore the embedded costs. In fact, there are numerous and substantial overhead costs (up to 50%) on top of the salaries mentioned above. For example:
Recruiting and HR management
Paid vacations, public holidays and sick leaves
Payroll, taxes and legal support
Workplace setup, hardware and software
Professional education reimbursement
And if you choose a hard way to hire Javascript developers directly on your own, you need to take care of these tasks.
As an alternative, you can work with a tech partner such as Echo and focus on your core business goals instead. Going this route will save you a considerable amount of time and energy.
Other Ukraine React Development Companies that might be worth you attention
Alternatively, you can explore Echo network of trusted software development firms like Implex, TEYMAX, Digicode, TechMagic, Django Stars, JetUp Digital, Anadea, Softjourn, Lanp, Aimprosoft. Please, find more information about them in our directory.
OK. Let's get started. What are the next steps?
With Echo, hiring a React.js programmer or even the entire Front-End development team is a simple process:
Gathering Requirements. We start by hearing out your requirements, including project details, job descriptions, team size, workflow and cultural key points. No one-size-fits-all questionnaires.
Selection and Validation. Our HR and tech experts thoroughly interview candidates. You approve each developer and give us the green light to hire them. Once all parties come to an agreement, the work starts.
Launch and Ongoing Support. Our involvement in the process doesn't end when we deliver a needed talent to you. We act as a mediator between the new hire and you to ensure a healthy and long-lasting relationship.
Unlike many of our competitors, we don't give you any false expectations of bringing in a bunch of senior JS developers the very next day. Finding, validating and hiring the right candidate always takes some time. We utilize our experience, expertise and network to make it happen as soon as feasibly possible.
Drop us a line to get the conversation started today!
Frequently Asked Questions (FAQ)
Do you sign an NDA?
Yes, we do. Our developers also are covered under non-disclosure agreements and confidentiality clauses.
Is it possible to hire React consultants with your help in other locations, not only in Ukraine?
Sure. We are headhunting tech experts from other parts of Eastern Europe (Poland, Moldova, Romania), Baltic (Lithuania, Latvia, Estonia), Balkans (Bulgaria, Macedonia, Albania, Serbia, Montenegro, Croatia, Bosnia), Turkey, Caucasus (Azerbaijan, Armenia, Georgia). Almost everywhere in the CEE region except Russia and Belarus.
I'm not a technical guy. Can a non-technical person manage remote software engineers?
Most of our clients are tech-savvy persons at the positions like CTO, COO, VP Engineering, Head of Development, Team Lead, Technical Product Manager who manage our developers directly. However, if needed we can provide an experienced part-time or full-time project manager on our end to handle collaboration smoothly.