Tech Recruitment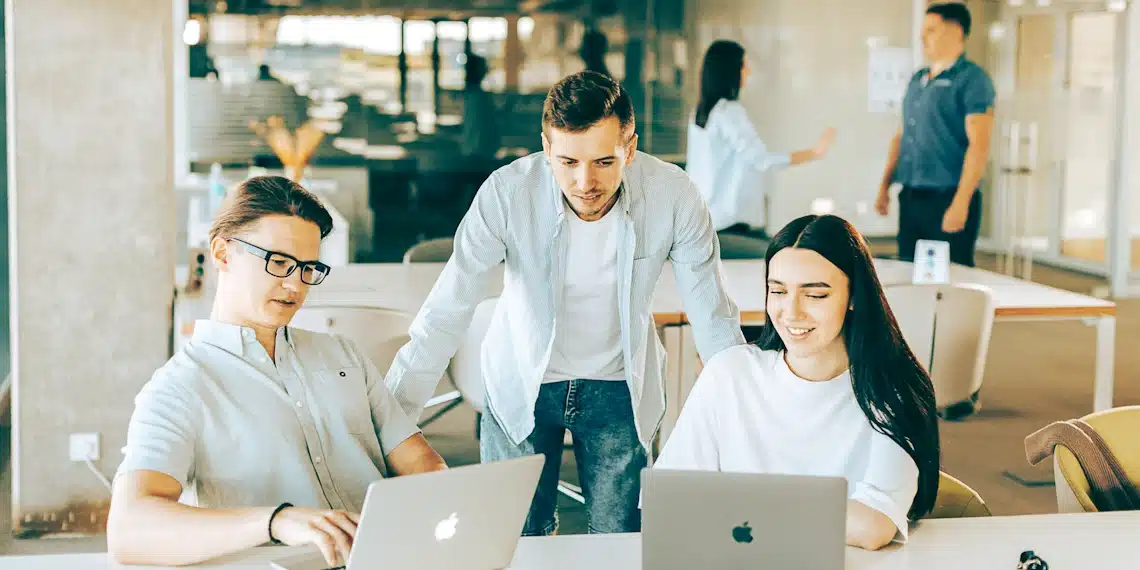 What is actually tech (IT) recruitment?
We've found many definitions of this term on the web, some confusing or even controversial. From our perspective, this process implies sourcing, attracting and hiring talent for IT-based job roles.

(!) Synonyms and related keywords: IT recruiting agency, recruiting tech talent for startups, permanent placement, direct hire
The Only IT Recruitment Company Your Project Needs
Looking for a lead back-end software engineer, iOS developer, DevOps or QA expert? Look no further. With our vast experience in tech recruiting and a large talent pool, you can expect the first qualified candidates in 1️⃣ week. We don't charge anything to start the recruitment process. You just pay when you are 100% satisfied with your new hire.
"I hire people brighter than me and then I get out of their way." — Lee Iacocca, American automobile executive
Challenges Companies Face in Finding the Right Talent
Skill gap: The rapid evolution of IT creates a skill gap in the workforce, with demand for professionals in emerging technologies often outstripping the supply of skilled candidates.
Competitive market: IT startups and thier hiring managers compete fiercely for top talent, making it difficult for organizations, especially smaller ones or those in less attractive locations, to attract and retain the best candidates.
Lengthy hiring process: The hiring process for technical roles can be time-consuming and complex, often involving multiple interviews, technical assessments and negotiations, which may cause delays and increase the risk of losing potential candidates to competing offers.
Identifying potential: Assessing a candidate's technical skills, experience and potential for growth can be challenging, particularly when hiring managers lack deep expertise in the specific technologies involved.
Cultural fit: Companies strive to build cohesive dev teams with shared values and strong working relationships. However, finding ideal candidates who are not only technically skilled but also a good cultural fit for the organization can be a difficult task.
High cost of hiring: Tech recruitment can be expensive, with costs related to advertising job openings, working with staffing agencies, conducting interviews and onboarding new employees.
Retention: Once the right talent is hired, companies face the challenge of retaining their tech employees, as professionals in this industry often have numerous job opportunities and may be more likely to change jobs frequently in pursuit of career growth or higher compensation.
Remote work and globalization: The shift toward remote work has opened up a global talent pool, making it both easier and more difficult to find the right candidate. Companies must navigate time zone differences, cultural nuances and varying employment laws and regulations while searching for the best candidates.
As an recruiting agency we helped dozens of companies in the North America, UK and Europe to get the right tech talent and deliver the great software products. Just take a look what our clients say:

👉 Drop us a line to get the conversation started today!
Typical Projects You Can Achieve with Echo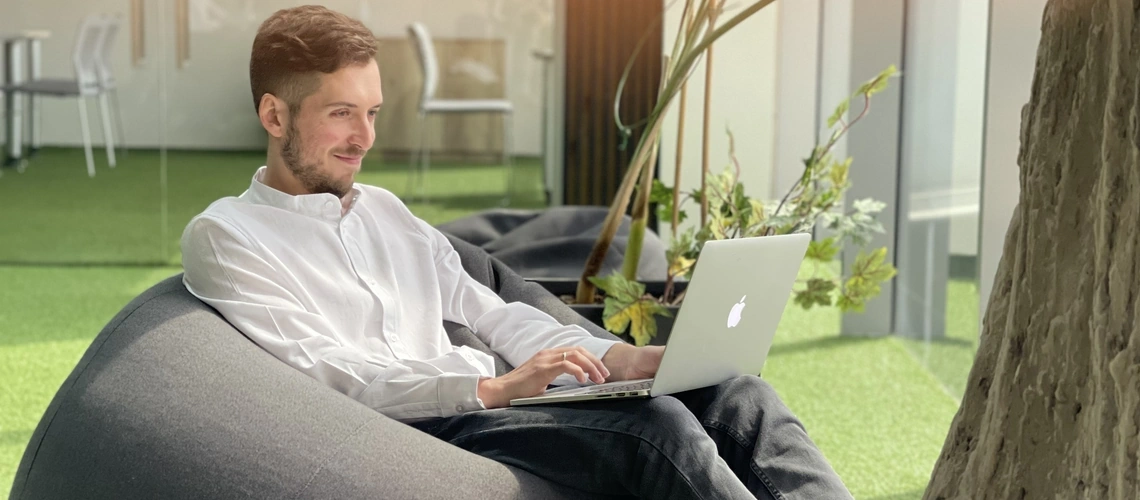 ℹ️ Recruitment solutions refer to the tools, platforms, and strategies used to attract, identify, and hire talent in the technology industry. These solutions are essential for finding and retaining skilled professionals for a wide range of tech roles.
5 Reasons to Choose Us
Extensive pool of the prospective candidates in our applicant tracking system (15K+).
In IT (Information Technology) recruitment business since 2013.
Strong focus on soft skills of the tech specialists. You can expect short 2-min video clips of candidates' speech along with their CVs.
Excellent communication. You would never have to wait for the email reply for more than 2 hours.
No upfront payments to start.
Best Location for Recruiting Tech Talent
Eastern Europe has increasingly become a prime destination for recruiting IT talent, offering a plethora of skilled job seekers with diverse technical expertise in a cost-effective manner.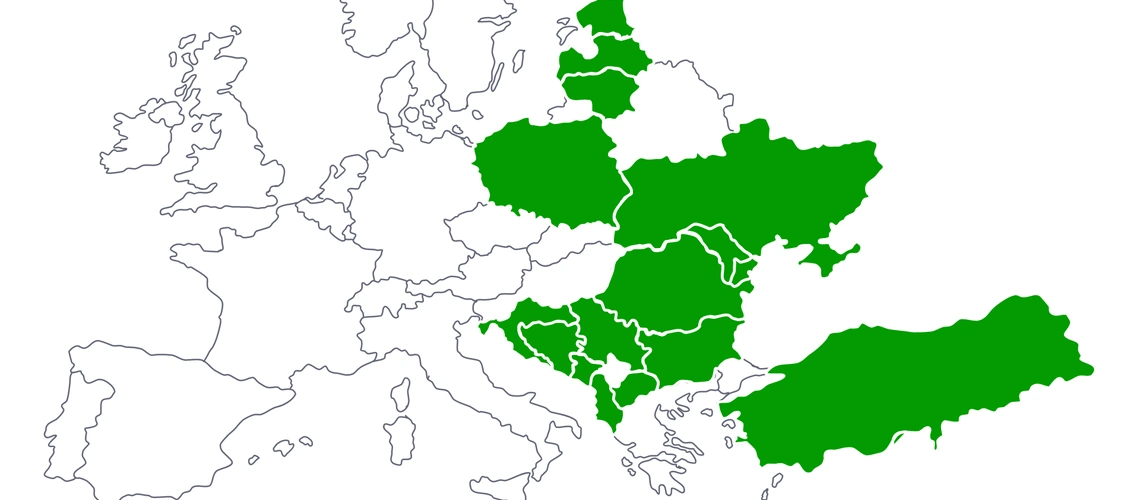 The region's strong educational focus on STEM disciplines, combined with its rich cultural history of scientific innovation, has cultivated a highly competent workforce that is both technically adept and adaptable to the ever-evolving tech landscape.
Additionally, the time-zone proximity to Western Europe and compatibility with the North American market make Eastern European professionals ideal for smooth collaboration on global projects. Governments in many countries such as Poland, Ukraine, Romania or Bulgaria have actively encouraged growth in the technology sector, with favorable policies and infrastructure investments that further solidify Eastern Europe's position as a hub of IT talent.
Thus, companies looking to build strong and capable dev teams can find a wealth of highly skilled individuals in this thriving region, providing a competitive edge in the global tech industry.
Pros & Cons of Hiring Developers through an IT Recruitment Agency
The main benefits:
Expertise in the IT industry: You need the best software developers and agencies have the know-how to find them. Their talent acquisition experts understand the nuances of tech roles and can identify suitable candidates with the right skills and experience to thrive in your company.
Time-saving: You're busy running a business and the recruitment process can be time-consuming. Let the hiring agency handle the legwork for you, so you can focus on what you do best – growing your company.
Access to a wider talent pool: Tech recruiters have extensive networks and resources to tap into a wide range of candidates, including passive job seekers. This increases your chances of finding the perfect match for your company.
Better candidate fit: Recruitment firms use a personalized approach to match developers with your company culture and requirements. This means you'll get candidates who are not only skilled but also a great fit for your existing team.
Despite having its advantages, there some disadvantages:
Cost: Recruitment agencies charge a fee, which can be a percentage of the candidate's salary or a fixed amount. While this may seem like a downside, the value they bring can outweigh the cost – especially if they find you the perfect tech worker.
Loss of control: Partnering with a staffing agency means entrusting them with the hiring process. If you prefer having complete control over the selection of candidates, this might be a drawback for you.
Potential for miscommunication: While IT recruiting agencies aim to understand your company's needs, there's always a chance of miscommunication. It's crucial to establish clear communication channels to minimize misunderstandings.
Limited choice: The agency may not always have the best candidates available, limiting your choice of potential hires.
Tech Recruitment Alternatives We Offer
Frequently Asked Questions (FAQ)
How much does it cost to hire a developer with Echo?
Can you recruit a dev team in LATAM?
I'm not a technical guy. Can a non-technical person manage remote software engineers?
Do you provide RPO (Recruitment Process Outsourcing) services?
OK. Let's get started. What are the next steps?
With Echo, hiring a full-time remote developer or even the entire development team is a simple process:
Gathering Requirements. We start by hearing out your requirements, including project details, job descriptions, team size, workflow and cultural key points. No one-size-fits-all questionnaires.
Selection and Validation. Our HR (Human Resources) and tech experts thoroughly interview candidates. You approve each developer and give us the green light to hire them. Once all parties come to an agreement, the work starts.
Launch and Ongoing Support. Our involvement in the process doesn't end when we deliver a needed talent to you. We act as a mediator between the new hire and you to ensure a healthy and long-lasting relationship.
At our recruitment company, we pride ourselves on our integrity and transparency. While others may overpromise, we're here to set realistic expectations and deliver genuine results. Our proven approach, fueled by years of experience, unparalleled expertise and an extensive network, ensures we find, vet and hire the best senior developers for your team as swiftly as possible.
Trust us to provide a seamless hiring process that prioritizes quality without sacrificing efficiency.