Dedicated Dev Teams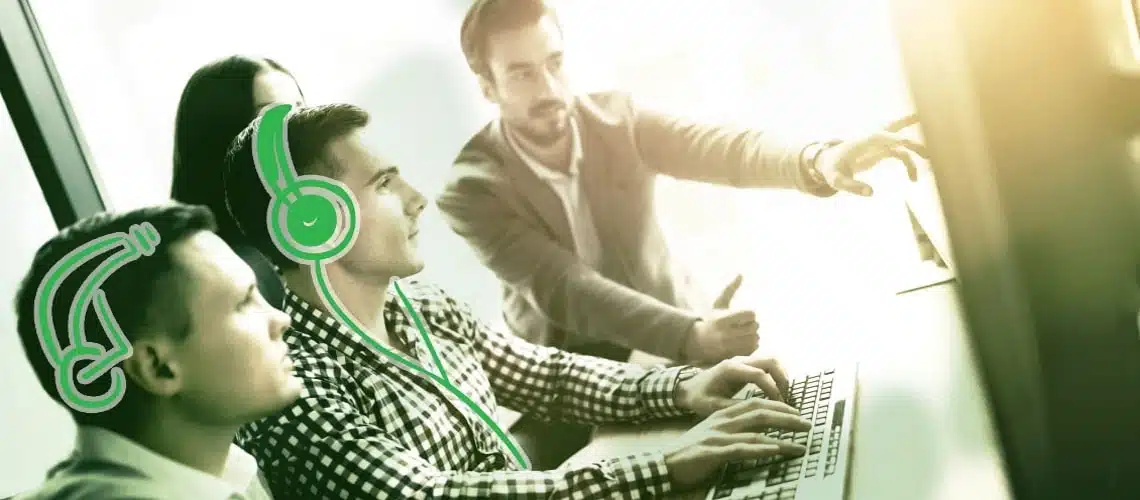 What is actually a Dedicated Team model in software development?
We've found many definitions of this term on the web, some confusing or even controversial. From our perspective, this approach implies hiring a managed development team that is dedicated to your project.

(!) Synonyms and related keywords: managed software dev teams, distributed IT teams
The Only Software Development Company Your Project Needs
A managed DT model is the intermediate option between a staff augmentation and a completely outsourced solution. In this scenario, the right 👨‍💼 project manager and QA (quality assurance) specialist are the essential parts of a strong autonomous agile team. This product development approach allows us to share the risk and responsibility for delivering final results.
"The key for us, number one, has always been hiring very smart people." — Bill Gates, co-founder of Microsoft Corporation
What should you expect when you choose Echo to build your dedicated software development team? Let's take a closer look.
Limited integration: The remote dedicated team does not fully merge with your in-house colleagues, as opposed to the staff augmentation model and operates more independently.
Long-term partnership: This collaboration model is ideal for executing extensive, long-term projects with frequently changing requirements. The DT works full-time on the project and you can directly communicate with each team member. This allows for greater flexibility in terms of work scope, tasks, costs, resources. In this arrangement, we act more like a reliable partner rather than a temporary service provider.
Deeper understanding of your business: Dedicated team members immerse themselves in your business without distractions from other projects. They gain a better understanding of the development processes and ultimate goals, enabling them to focus more on delivering results.
Shared responsibilities: We build a remote team and handle people management, while other responsibilities and risks are distributed shared both parties.
We helped dozens of companies in the US, UK and Europe to get the right tech talent and deliver the great software products. Just take a look what our clients say:

Drop us a line to get the conversation started today!
Typical Projects You Can Achieve with Echo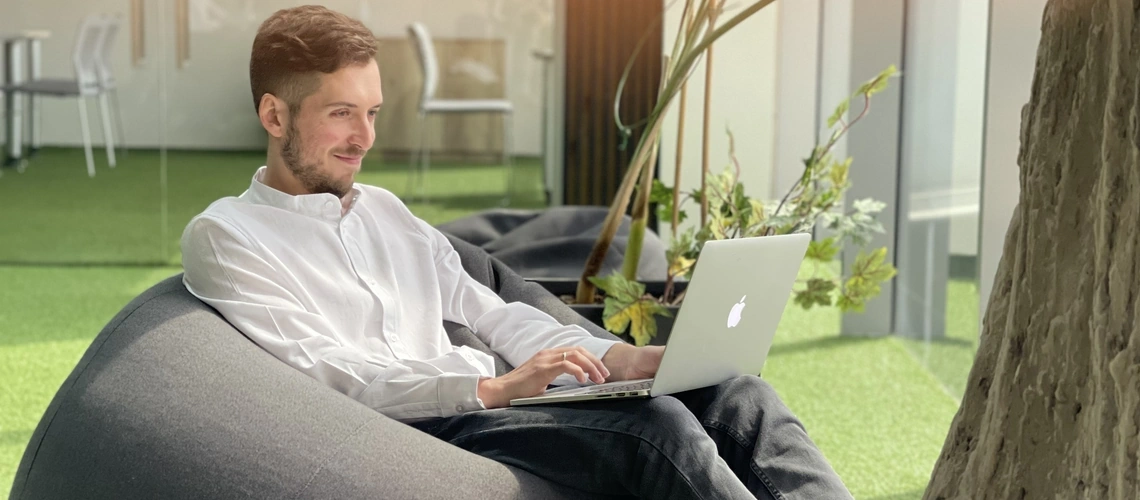 Reasons to Choose Echo
First-Class Recruitment. Imagine effortlessly finding the perfect software engineer candidates tailored to your needs with just a wave of your hand. With Echo recruiters, that's precisely what you get – top talent delivered to you in as little as 2 to 4 weeks.
Direct Communication. You'll have complete control over your project's quality by managing remote developers, ensuring the fastest possible business growth with the right team at your fingertips.
Talent Retention. We understand the value of establishing long-term collaboration with your remote engineers. Our dedicated HR and account managers work tirelessly to retain every talented individual you hire through us, ensuring lasting success for your business.
Probation Period. With a three-month trial period for every new hire, you can confidently assess their performance. If needed, you have the flexibility to end the relationship and request a replacement with just a single day's notice.
Simple Pricing. Our straightforward pricing model makes hiring full-time dedicated developers a breeze. You'll be charged a monthly rate that includes the developer's salary, all indirect costs and our service fee. No upfront payments required!
Best Location to Build your Remote Dev Team
Eastern Europe has emerged as an ideal outsourcing location to build your remote development team, offering a unique blend of advantages that cater to the rapidly evolving tech landscape.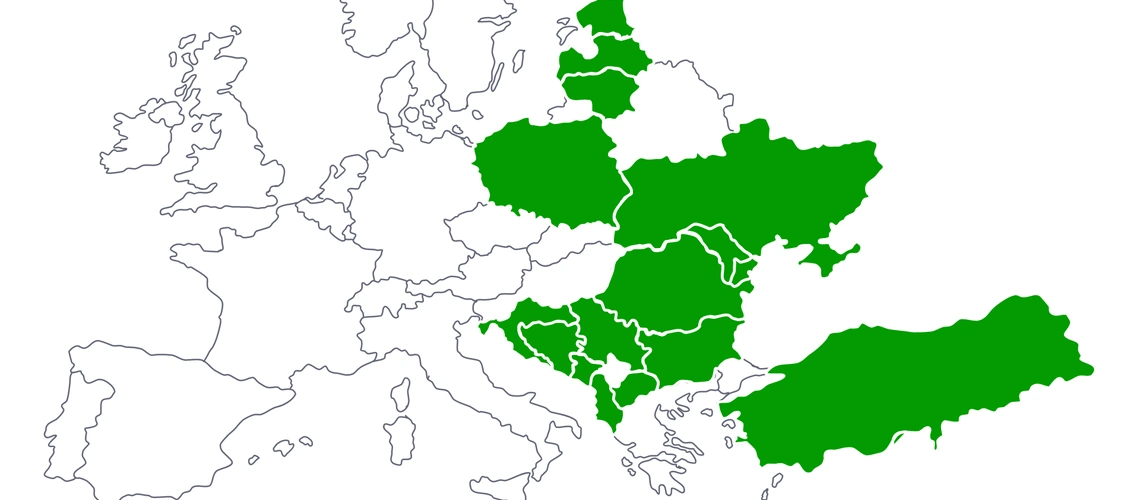 The region boasts a vast pool of highly skilled, multilingual developers who possess deep technical expertise and are available at competitive rates. Eastern European countries such as Poland, Ukraine, Romania or Bulgaria are also known for their robust educational systems, which produce a steady stream of talented graduates in computer science and engineering.
Additionally, the region's favorable time zone alignment allows for seamless collaboration with both American (East Coast) and European counterparts, fostering productivity and innovation. As a result, choosing Eastern Europe as the hub for your remote dedicated team can lead to significant cost savings, accelerated project timelines and an overall competitive edge in the global market.
Pros & Cons of the DT Model
Some of the tangible benefits include:
Full commitment to one project, ensuring that all members focus on the same goals and objectives without distractions from other projects or tasks.
A team structure can be quickly scaled up or down according to project requirements, allowing for a more efficient allocation of resources and adapting to changes in project scope or timelines.
While the initial costs of setting up a team may be higher, the long-term benefits of having a focused, specialized team can lead to cost savings through increased efficiency and reduced product delays.
A dedicated development team can be better aligned with your organizational culture and values, which can lead to a more harmonious and successful working relationship.
Despite having its advantages, there some disadvantages:
A dedicated team often implies a long-term commitment to a project, which may not be suitable for short-term or experimental projects.
Assembling a new team or integrating new specialists into an existing dev formation may require a significant amount of time for onboarding, training and familiarization with product requirements.
People can be distributed across multiple locations, leading to potential communication issues and difficulties in establishing a shared vision and clear expectations.
Relying on a single team for a project can create a dependency, potentially causing delays or other issues if team members leave or face unexpected challenges.
Dedicated Software Development Team Alternatives We Offer
Frequently Asked Questions (FAQ)
How much does hiring dedicated development team cost?
Can you build a dev team in LATAM?
I am not a technical guy. Can a non-technical person manage remote software engineers?
Do I need a DevOps engineer as a part of my team?
Is there a formal agreement to protect our sensitive project data?
Who provides the workstations to the people I hire for my project?
How do you handle time zone differences?
OK. Let's get started. What are the next steps?
With Echo, hiring a full-time remote developer or even the entire outsourced team is a simple process:
Gathering Requirements. We start by hearing out your requirements, including project details, job descriptions, team size, workflow and cultural key points. No one-size-fits-all questionnaires.
Selection and Validation. Our HR and tech experts thoroughly interview candidates. You approve each software developer and give us the green light to hire them. Once all parties come to an agreement, the work starts.
Launch and Ongoing Support. Our involvement in the process doesn't end when we deliver a needed talent to you. We act as a mediator between the new hire and you to ensure a healthy and long-lasting relationship.
Don't be swayed by unrealistic promises – at our company, we believe in honest and transparent recruitment. While some competitors may claim to deliver top-notch senior developers overnight, we understand that finding, vetting and hiring the perfect candidate is a delicate process that can't be rushed.
With our wealth of experience, staffing expertise and extensive professional network, we work relentlessly to deliver exceptional talent to your organization as swiftly as possible.
Choose us for a genuine, results-driven recruitment experience and watch your dedicated team thrive with the right people in place.