Digital Guest Welcome Book
Touch Stay offers flexible yet powerful assistance to short-term rental owners who want to increase revenues and attract more guests. TS provides digital guidebooks for B&Bs, hotels, inns, and more. It creates an easy way to share information about the surrounding area attractions and businesses.
cooperation:
2017 - Ongoing
technologies:
Python, Django, REST API, Vue.js, MySQL, AWS
ℹ️ The best developers already have a job! We headhunt for the top software engineers in Eastern Europe and bring them to your side. You get fully focused, career-driven specialists who love to be part of your company.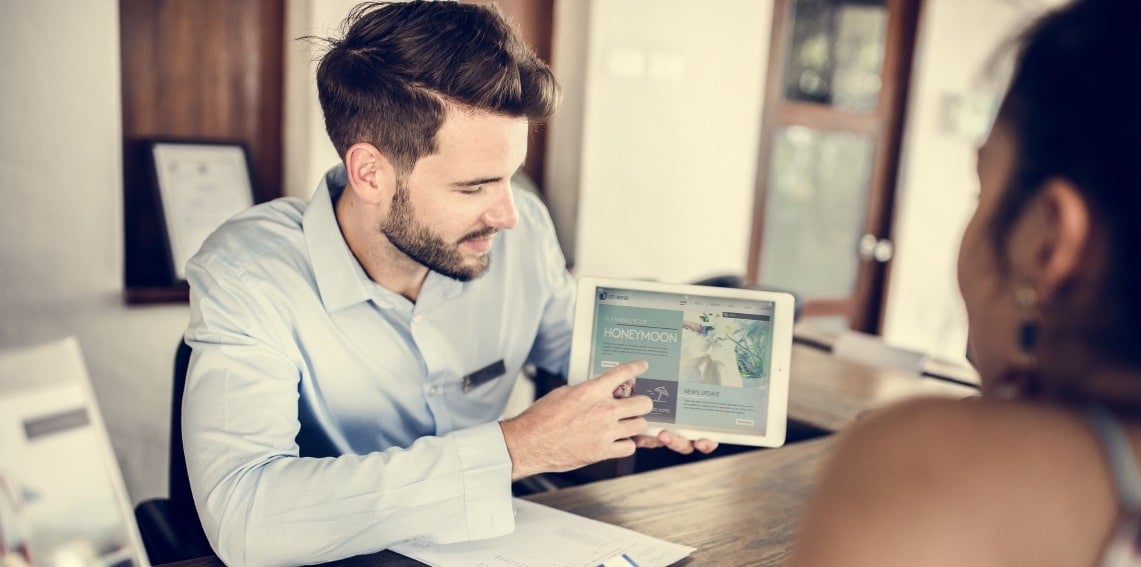 Background
Various online marketing campaigns helped us bring in more customers, in particular, Touch Stay.
Back in 2017, at the end of summer, we received a new request through our website contact form. It said: "We're interested in outsourcing of our web development. Our platform is built on the Django Python framework. You'll find a good overview of our product here…". We responded immediately, but it was not an easy start and we moved back and forth for some time. Then, we finally met in a pub on the Thames in London to shake hands on our project deal.
Challenge & Solution
Touch Stay has entered a new level of development, prompting them to search for technical solutions to move forward. The development team at Echo (one of them, Albert, is in the picture above) spent some time learning about the specific problems the client needed to address. When working with a startup company, the exact solution is not always clear and can change every time a business pivot is made. Therefore, our developers started by building the application in easy-to-modify chunks – testing and rolling out new features as they became available.
Value Delivered by Echo
Gathering a team of skilled web developers within a short time frame.
Development of new features: instant and delayed messaging, PDF generation, multilingual support, etc.
Transitioning to a REST API in support of modern Front-End technologies.
Optimization of product functionality and security.
Application support and maintenance of the project documentation.
How much does it cost to build similar software and dev team?
The approx budget you need is 20K USD/month.