IT Staff Augmentation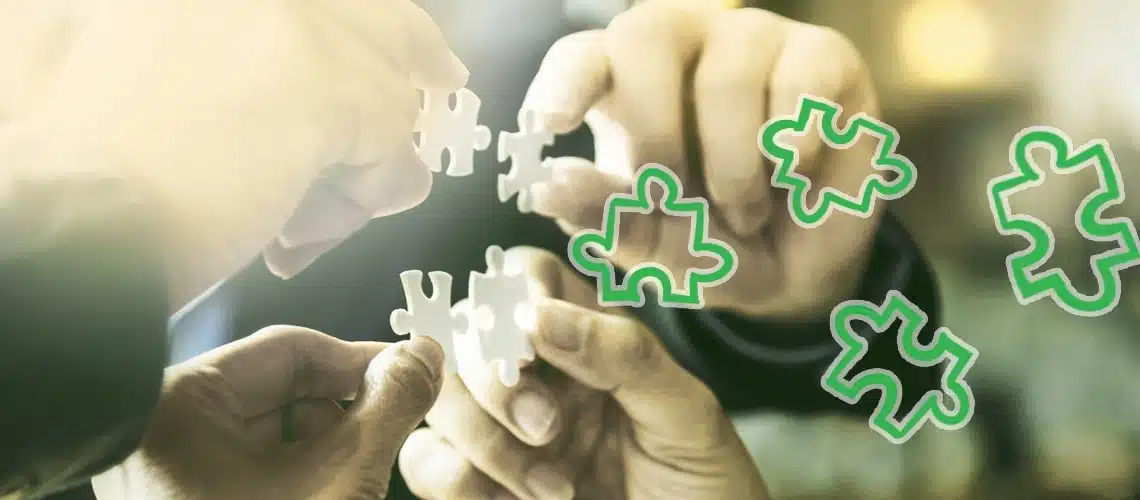 What is actually IT Staff Augmentation?
We've found many definitions of this term on the web, some confusing or even controversial. From our perspective, this approach implies the use of third-party resources to supplement (augment) your existing dev team in order to meet project-specific needs or to fill staffing gaps.

(!) Synonyms and related keywords: team extension, extended teams, staff scaling services, information technology outstaffing
The Only Team Augmentation Company Your Project Needs
Access to additional tech talent and flexible scaling are critical for businesses that want to innovate and succeed with their software products. Even if you have a clear project roadmap and a strong core team, extra development capabilities will help you reach your goals faster 🚀. We provide seamless integration at any stage of your SDLC.
"Acquiring the right talent is the most important key to growth." — Marc Benioff, Founder of Salesforce
We helped dozens of companies in the US, UK and Europe to get the right tech talent and deliver the great software products. Just take a look what our clients say:

👉 Drop us a line to get the conversation started today!
How To Augment Your Dev Team Successfully
Identify areas of improvement: Before you start augmenting your business, it's important to understand the areas in which your current team needs support. This could be a shortage of skills, a lack of resources or a high workload.
Provide clear expectations and goals: Ensure that everyone, including the new hires, understands their roles and responsibilities, as well as the project goals and expectations.
Foster communication and collaboration: Encourage open communication and collaboration between colleagues. Regular online meetings, paired programming and code reviews can help foster a sense of teamwork.
Invest in training and development: Provide ongoing training and development opportunities for your team members. This might include attending conferences, taking online courses, or participating in workshops.
Offer flexible work arrangements: Consider offering flexible work arrangements, such as remote work or flexible hours, to help your augmented team achieve a better work-life balance.
By following these steps, you can effectively augment your development team, improve their productivity and achieve your project outsourcing goals.
Typical Projects You Can Achieve with Echo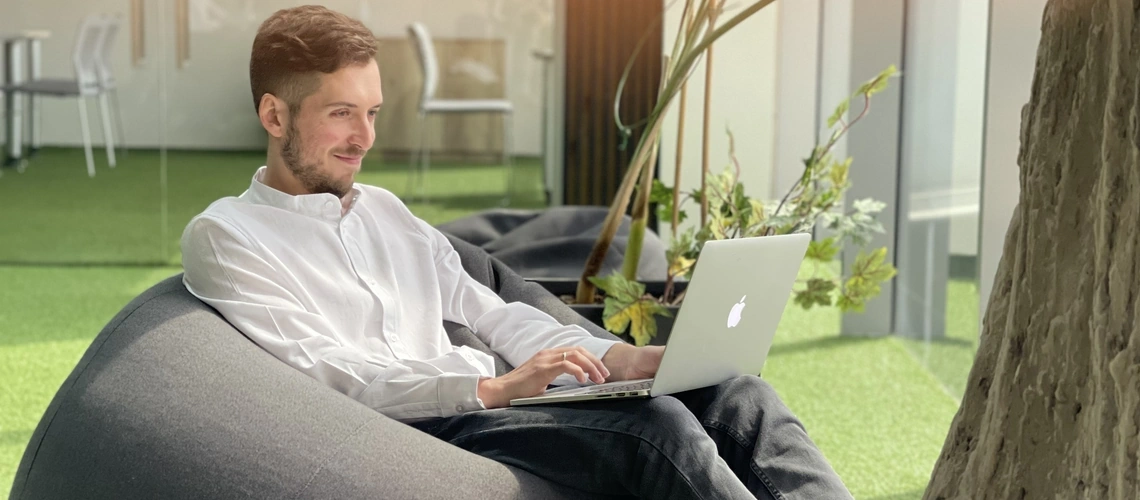 5 Reasons to Choose Us
Vast Network. Unlock the potential of an expansive tech talent pool with our vast network. You'll enjoy the benefits of our swift search capabilities, connecting you with suitable candidates within just two weeks.
Talent Retention. You deserve to establish lasting collaborations with remote engineers. That's why our dedicated HR and account managers prioritize talent retention, ensuring that each team member you hire is in it for the long haul.
Technical Backbone. Don't just think of us as a recruiting agency! At Echo, we're driven by a strong passion for technology, a culture of innovation and deep knowledge in the IT industry. You'll be partnering with a firm that genuinely understands your needs.
Infrastructure Setup. Invest in a work environment that fosters long-term commitment. Echo focuses on creating comfortable conditions for your team, so they're excited to invest their talents back into your business.
Simple Pricing. Our pricing model is designed to keep things simple. You'll hire software developers on a full-time basis and pay straightforward monthly rates that cover their salary, indirect costs and our fee. No upfront payments required.
Best Location for IT Staff Augmentation
From our perspective, Eastern Europe is an ideal region for your team scaling needs due to its availability of high-quality, cost-effective talent, access to reliable internet infrastructure and cultural similarities to Western businesses.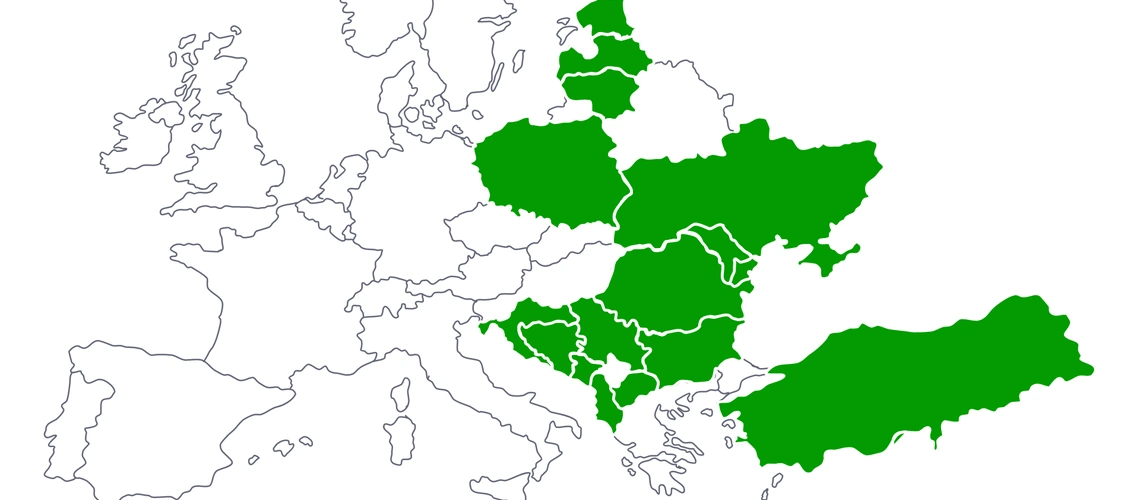 Countries such as Poland, Ukraine, Romania or Bulgaria are particularly popular for staff augmentation model as they have large pools of skilled IT professionals and relatively low costs compared to the US and UK. The best location for your remote team extension in Eastern Europe depends on the specific outsourcing needs. For example, Ukraine can be an ideal choice for mobile and web development projects, with a large number of experienced professionals and an established network of software engineering companies and IT services providers.
Additionally, Eastern Europe offers access to various language, cultural and legal support services to make the remote dev team augmentation process as seamless as possible. This makes it easier for you to find the right talent for your projects and ensures that remote team members are well-versed in the necessary skills and cultural nuances.
Pros & Cons of Team Extension Model
Some of the tangible benefits of augmenting your existing tech workforce include:
Saving money on recruiting and training costs, as well as on the overhead associated with hiring and managing FTEs (full-time employees).
Flexibility in scaling up or down augmented staff quickly, depending on your needs.
Access highly skilled IT professionals, who can help you get your software products done quickly and efficiently.
Reducing the workload on your existing dev team, allowing them to focus on more important tasks.
Despite having its advantages, team augmentation also has its own set of disadvantages. Some of them include:
Any expansion of a team and resources requires oversight and processes.
Typically, more time and effort is needed for onboarding.
Some projects require a depth of historical knowledge that only existing employees have.
IT Staff Augmentation Alternatives We Offer
Frequently Asked Questions (FAQ)
How much does it cost to hire a developer with Echo?
What is the minimum term and number of IT specialists for a staff augmentation contract?
Do you have access to LatAm software engineers?
I'm not a technical guy. Can a non-technical person manage remote software engineers?
How do you handle time zone differences?
OK. Let's get started. What are the next steps?
With Echo, hiring a full-time remote developer or even the entire development team is a simple process:
Gathering Requirements. We start by hearing out your requirements, including project details, job descriptions, team size, workflow and cultural key points. No one-size-fits-all questionnaires.
Selection and Validation. Our HR (human resources) and tech experts thoroughly interview candidates. You approve each developer and give us the green light to hire them. Once all parties come to an agreement, the work starts.
Launch and Ongoing Support. Our involvement in the process doesn't end when we deliver a needed talent to you. We act as a mediator between the new hire and you to ensure a healthy and long-lasting relationship.
Discover a refreshingly transparent and genuine approach to recruitment that puts you first. At our company, you'll never be misled with unrealistic promises of instant senior developers. Instead, you can trust us to dedicate the time and attention needed to identify, verify and hire your ideal candidate.
With our seasoned expertise, extensive knowledge and vast network, you'll experience a quick and efficient process that delivers the perfect match for your team.