10 Simple Ways to Help Ukraine from Abroad
Today, Ukraine is struggling with a war. Our peaceful country is being attacked by the most ruthless tyrant and killer in the world – Putin.
Ukrainian localities are being bombed and ruined, the population, including women, children, and the elderly, are being killed by the so-called "Russian army". All nations must team up at these dark times and topple this regime. What's more, we know how you can help us!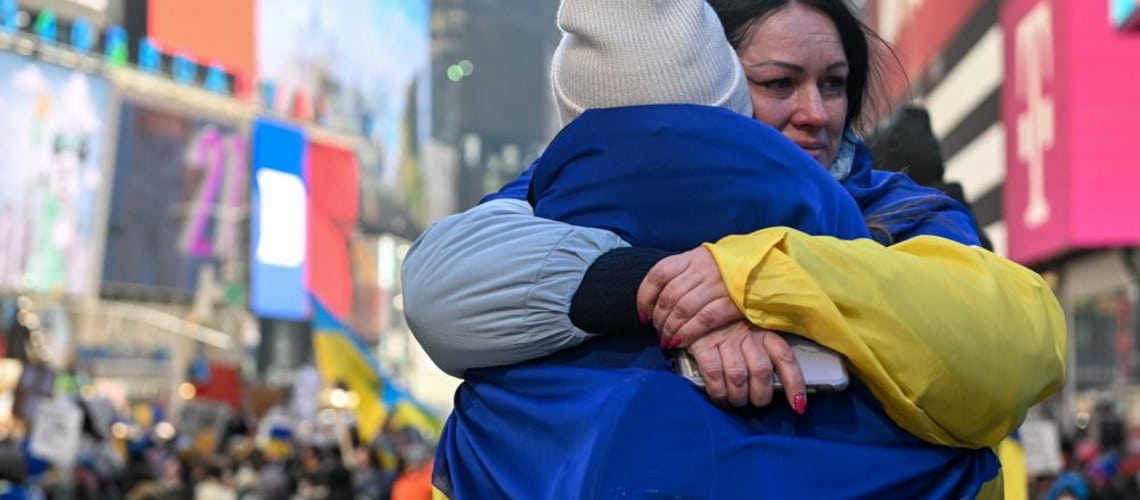 We ask you to help Ukraine and to join us in confronting Russia, if you don't want to stand aside.
1. Let us provide you with excellent services
These new circumstances are forcing us to do business in new ways because older methods might be destructive for the Ukrainian economy. In addition, a lot of spheres are either inactive or unprofitable. However, we need to replenish the country's wealth despite our difficulties. Fortunately, the IT industry is quite developed here, accounting for 6% of GDP. This allows us to work with other countries remotely.
Thus, if you buy our software development or use our IT staffing services, we will give a part of the money we earn to our national budget through taxes.
So, please contact us if you want to take part in this type of assistance.
2. Donate to the Ukrainian army
Any war can be won thanks to two factors: the nation's unconquerable spirit and having sufficient resources to buy the necessary weapons, military equipment, and transport. For that reason, the Ukrainian government encourages everybody who is willing to support the Armed Forces of Ukraine (AFU) and to donate to an official account or through cryptocurrency. Every cent makes us stronger and bring us closer to our victory!
3. Help refugees
Due to the danger of living in Ukraine (east regions mostly), a lot of women and children have left the country and became refugees. You can help them by providing accommodation, medicine, and food.
4. Humanitarian help
Moreover, you can help by sending some humanitarian items. This is often better than money because they can be used immediately, without us having to waste time on finding and purchasing them. Here is the file with our most urgent needs. Be aware that currently we need things in three major areas: food, medicine, and military equipment.
We ask you to check your humanitarian parcels before sending them. Firstly, please put goods into a sturdy box or other container to avoid damage during transportation. Then, you should describe the parcel contents. Please write the following information in English: name, contents, and quantity. Also please add one of these messages on the outside of your boxes: "FOR UKRAINE," "SUPPORT FOR UKRAINE," "HELP UA," or "HUMANITARIAN AID FOR UKRAINE"
Your humanitarian help can be sent to foreign help centers outside Ukraine or to a specific recipient located inside the country.
5. Hire Ukrainians offline and online
As you might know, Ukrainians have a reputation as brilliant workers who complete all assigned tasks conscientiously and knowledgeably. Our nation follows all the modern principles and is working to become a part of European democratic society. So don't hesitate to contact any Ukrainian experts to hire someone who can work remotely for you.
6. Join the Foreign Legion and fight for peace in Europe
As we mentioned earlier, one of the key factors in victory in any war is military equipment and vehicles. These are even more useful when they are used by strong and experienced soldiers. So, we invite all capable foreign forces to come and resist this fascist regime with us. Ukraine needs warriors as well as other military specialists, such as signalers, sappers, doctors, cooks, and engineers. Click here to learn more.
7. End all contracts with the Russian Federation
It is not a secret that many international companies ceased their professional activities in the aggressor country. The reason is evidential: the war needs financial support for the production of weapons, rockets, and other military hardware. By stopping their work in Russia, these companies don't help to replenish the country's budget and therefore help freeze military manufacturing. Furthermore, Russian people lose their jobs and that damages the economy. We urge you to stop funding this insane war!
8. Boycott companies that still do business with Russia
Unfortunately, some companies have continued working in Russia, financing military crimes and baseless bloodshed. Therefore, it would help a lot if you stop buying commodities from Russia.
9. Educate yourself and others about russian propaganda
Another objective of any military invasion is to impact people in terms of the information they receive. Russian propaganda is used to justify their actions in global society. That's why the aggressor country produces fake movies and photos and broadcasts false talk shows. This "parallel universe" can be stopped with your help.
10. Put pressure on your government
Besides financing, protesting, and helping in other ways, you can undertake other specific actions. Unfortunately, the number of victims have increased every day since Ukrainian civilians are permanently being bombed. The best way to stop this genocide is to close the sky. You can help with this by contacting your local MP and calling for economic sanctions.
—
Glory to Ukraine! Glory to heroes!