Custom IT Staffing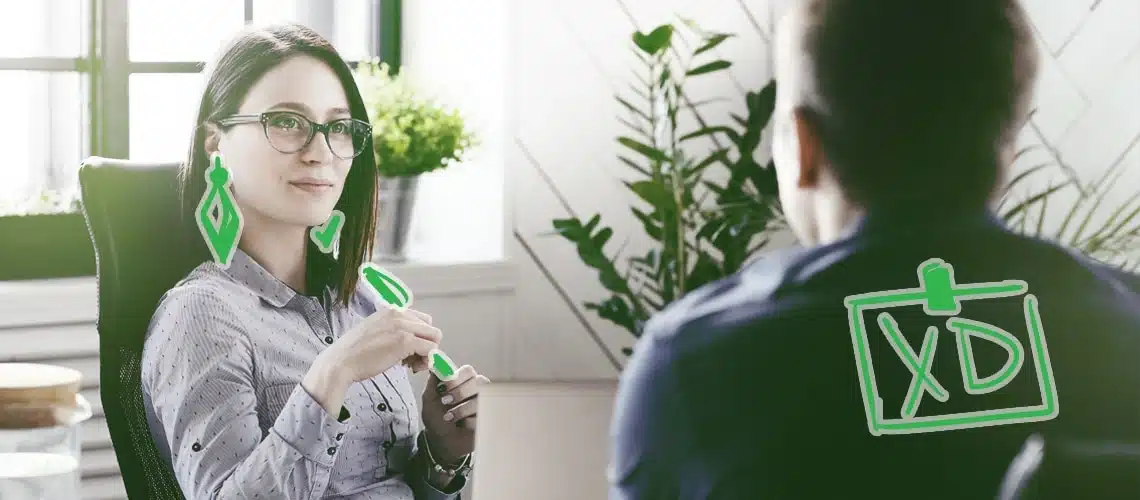 What is actully IT (information technology) Staffing?
We've found many definitions of this term on the web, some confusing or even controversial. From our perspective, this process implies identifying and hiring highly skilled IT professionals who possess the capabilities to fulfill your software development requirements.

(!) Synonyms and related keywords: contract staffing and placement, temp-to-hire, permanent hire, IT engineering talent on demand, technical staffing
The Only IT Staffing Agency Your Project Needs
Offload talent sourcing, filtering CVs, pre-qualifying candidates, interviews, technical assessments, reference checks and further support to our battle-scarred team of IT recruiters. We leverage our proven methodologies, experience and network to identify remote software developers who will exceed your expectations.
"People are not your most important asset. The right people are." — Jim Collins, Author of Good to Great
Challenges of finding the perfect IT professionals
Skill gaps: The rapid pace of technological advancements means that the demand for skilled IT experts often outpaces the availability of qualified candidates. This gap makes it challenging to find professionals with the right mix of technical expertise and engineering experience.
High demand and competition: With the growing importance of technology in various industries, the demand for tech professionals has increased significantly. This leads to intense competition among employers to attract and retain the best talent.
Salary expectations: The competitive market for IT specialists can drive up salary expectations, making it challenging for employers to meet these expectations while maintaining their budget.
Cultural fit: Recruiting talented professionals who are not only technically skilled but also align with the company's culture, value and work environment can be challenging.
Retention: Once a suitable candidate is hired, it is important to invest in their growth and development to ensure their satisfaction and retention. With many opportunities available to software engineers, employers must continuously work on creating a supportive work environment to keep them engaged and loyal to the company.
Rapidly changing technology landscape: As technology evolves, IT specialists need to stay updated with the latest tools and trends. Employers may struggle to find candidates who have the necessary expertise in emerging technologies or those who can quickly adapt to new systems and processes.
Time-consuming hiring process: Staffing the perfect IT expert can be a lengthy process, involving job postings, interviews, background checks and technical evaluations. This can be particularly challenging in a competitive market where other employers may be able to hire candidates more quickly.
Our staffing firm helped dozens of companies in the US, UK and Europe to get the right tech talent and deliver the great software products. Just take a look what our clients say:

Drop us a line to get the conversation started today!
Typical Projects You Can Achieve with Echo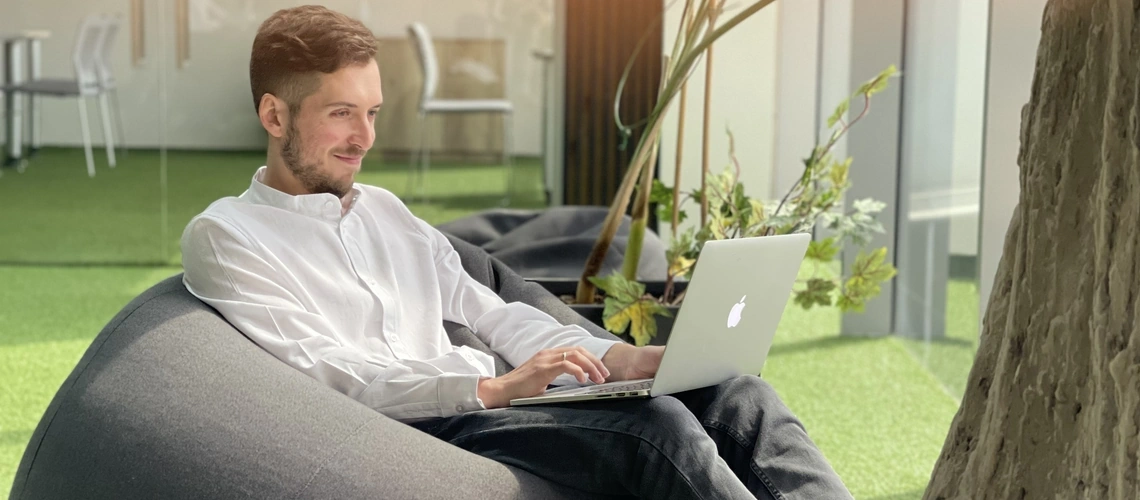 ℹ️ Staffing solutions refer to the various strategies and methods used by businesses and organizations to find, hire and manage employees to meet their workforce needs. These customized solutions help companies to operate efficiently and achieve their goals while ensuring that they have the right people in the right positions.
5 Reasons to Choose Us
We deliver first candidate to your doorstep within just 1 week. Say goodbye to lengthy hiring processes and hello to a streamlined solution that connects you with the best in the industry, right when you need them.
Usually the 2nd candidate interviewed by you is the one you'll end up hiring.
Boasting an impressive 80% offer acceptance rate, our IT staffing agency consistently matches exceptional candidates with companies like yours. We take pride in connecting highly-qualified job seekers who are excited and ready to contribute to your organization's success.
With a remarkable 90% pass probation period, you can trust that our candidates are not only capable but also highly motivated and committed to excelling in their new roles. We invest time and effort to understand your organization's unique needs, ensuring that the candidates we present are well-suited for your long-term growth.
Our average candidate tenure is 2 years, demonstrating our commitment to providing you with people who are in it for the long haul.
Best Location for Staffing Tech Talent
Eastern Europe has increasingly emerged as a top destination for sourcing tech talent, offering a potent mix of highly skilled professionals, cost-effective labor and a thriving innovation ecosystem.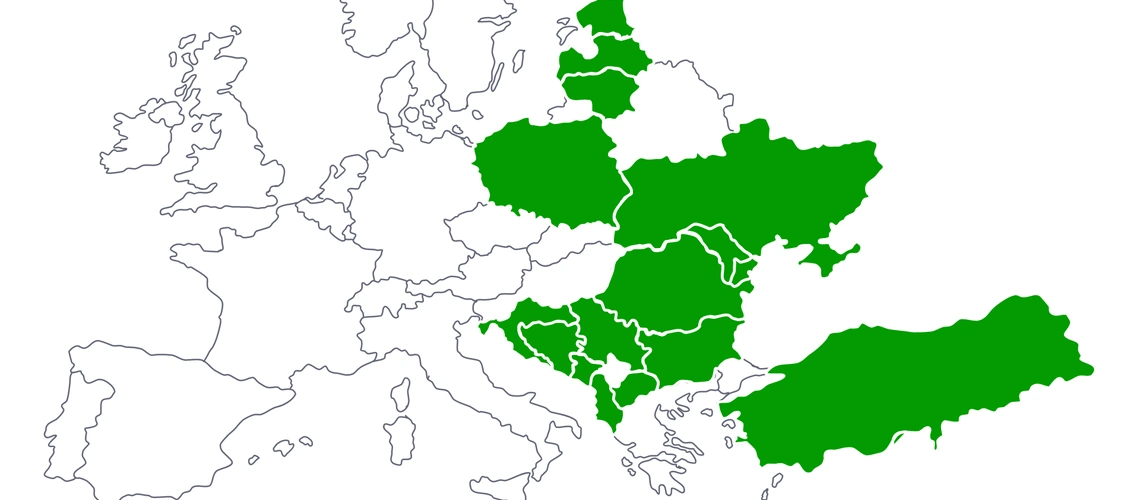 This region boasts a rich history of scientific and technical education, enabling a constant influx of fresh, highly trained graduates ready to tackle complex technological challenges. Moreover, the competitive cost structure in Eastern Europe allows companies to capitalize on outstanding talent without breaking the bank, thus creating an attractive value proposition for businesses globally.
With a plethora of vibrant tech hubs, such as Warsaw, Bucharest and Kyiv, Eastern Europe cultivates an environment that encourages collaboration, fosters cutting-edge research and nurtures the entrepreneurial spirit. Consequently, this dynamic region has solidified its position as a premier destination for staffing exceptional tech talent.
Pros & Cons of Hiring Developers through an IT Staff Agency
The main benefits:
Access to a vast database of candidates, giving you access to a wide range of skilled developers with different expertise and backgrounds.
The staffing agency takes care of the recruitment process, including candidate screening, interviews and reference checks, which can save your organization valuable time.
You can benefit from the agency's deep understanding of the tech industry and the specific skills required for each role. This expertise can help you secure candidates with the right skillset for your projects.
Despite having its advantages, there some disadvantages:
Hiring developers through a recruitment firm is generally more expensive than hiring them directly.
The agency may not always have the best candidates available, limiting your choice of potential hires.
IT Staffing Alternatives We Offer
Frequently Asked Questions (FAQ)
How much does it cost to hire a developer with Echo?
How fast can we get people assigned to our positions?
Can you staff a dev team in LATAM?
Do you provide IT executive search services for C-suite and top-level positions?
OK. Let's get started. What are the next steps?
With Echo as an IT staffing expert, hiring a full-time remote developer or even the entire development team is a simple process:
Gathering Requirements. We start by hearing out your requirements, including project details, job descriptions, team size, workflow and cultural key points. No one-size-fits-all questionnaires.
Selection and Validation. Our HR (human resources) and tech experts thoroughly interview candidates. You approve each developer and give us the green light to hire them. Once all parties come to an agreement, the work starts.
Launch and Ongoing Support. Our involvement in the process doesn't end when we deliver a needed talent to you. We act as a mediator between the new hire and you to ensure a healthy and long-lasting relationship.
In contrast to numerous competitors, we refrain from providing unrealistic promises of recruiting a bunch of senior developers next day. The process of identifying, assessing and employing the ideal candidate requires time.
We leverage our knowledge, proficiency and connections to expedite this process as swiftly as is practically achievable.