WebRTC Development Firms in Ukraine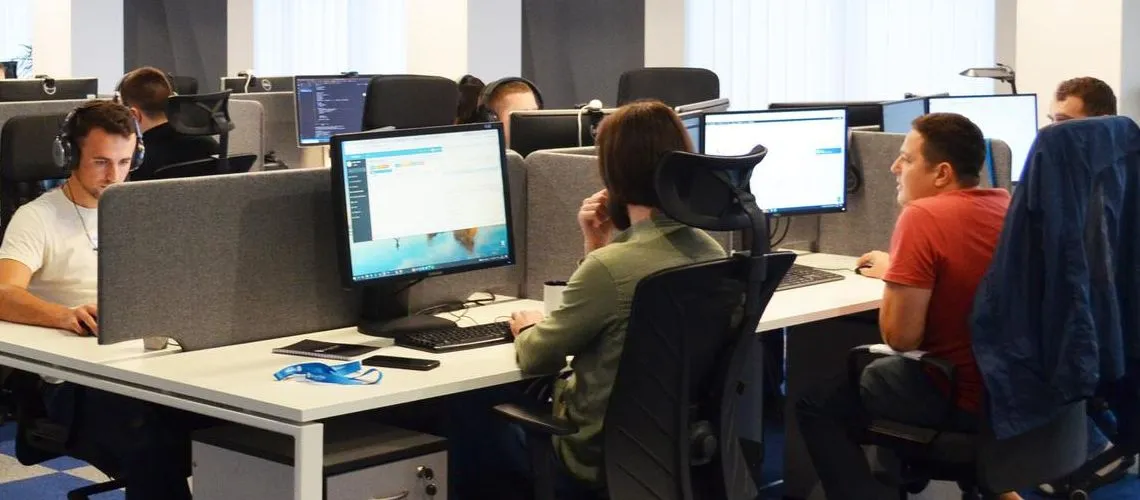 Discover top-notch WebRTC development companies in Ukraine that can help you integrate real-time communication capabilities into your applications. These talented teams have extensive experience as well as a deep understanding of the latest industry trends, ensuring high-quality solutions tailored to your specific needs. Browse through our listings and find the best partner for seamless audio and video communications within web browsers using the innovative WebRTC technologies.
(i) Related tech terms: WebRTC, Peer-to-Peer, Real-Time Communication, STUN Server, ICE Framework, SDP, RTP, Data Channels.
Featured Websites
🥇 Get connected with top-notch WebRTC freelancers on Fiverr! From video conferencing solutions to real-time messaging apps, our talented remote professionals offer unparalleled expertise. With competitive pricing and a vast pool of skilled individuals, we guarantee you'll find the perfect freelancer for your project. Sign up now and elevate your online presence right away!
How to choose the right firm?
When choosing a WebRTC development company, it's important to consider their experience, portfolio, technical expertise, customer reviews, and pricing.
Make sure to ask for a detailed proposal outlining the deliverables and timeline for the project. Additionally, ensure that the development company is open to ongoing support and communication throughout the process.
Five questions you should ask WebRTC developer(s) before the hire
What experience do you have developing applications with WebRTC?
Are you experienced in integrating WebRTC with third-party services?
How do you go about debugging WebRTC applications?
How comfortable are you with session management protocols like SIP and XMPP?
How familiar are you with the emerging standards and technologies related to WebRTC?
👋 A lot of companies to analyse? Let us help you to select the trustful service provider!
Technologies that may replace WebRTC
Thinking of other choices (alternatives) may be a decent thought:
WebSockets: A full-duplex communication protocol over a single TCP connection that allows for real-time communication between web browsers and servers.
QUIC: A transport layer protocol developed by Google that provides a secure and low-latency connection between two endpoints.
SIP: Session Initiation Protocol, a signaling protocol for establishing, managing, and terminating real-time multimedia sessions over IP networks.
Hire Ukrainian WebRTC Engineers
With a world-class engineering team, state-of-the-art technology, and a commitment to customer success, Ukrainian WebRTC development companies can provide innovative solutions, timely delivery, and cost-effective outcomes. Whether you need a custom application development, a unified communications platform, or an enterprise-grade solution, Ukrainian WebRTC development companies can offer the best services to meet all your needs.
Top locations: Kyiv, Lviv, Kharkiv, Dnipro, Odesa, Zaporizhzhia, Vinnytsia, Khmelnytskyi, Ivano-Frankivsk.
The typical rates for WebRTC development in Ukraine vary greatly depending on the complexity of the project, the size of the project, and the experience of the developers involved. Generally, companies charge anywhere from $50 - $150 per hour for WebRTC development services.
Future Trends
The future of WebRTC looks promising, with more businesses and individuals adopting this technology for seamless communication.
There will be advancements in security features to ensure the safety of data transfers, such as ensuring secure end-to-end encryption between users. Additionally, there will likely be an increase in integration with other technologies like artificial intelligence which can offer unique insights into how people communicate online. It may even become a standard feature on most browsers and devices used for video conferencing across different platforms without restrictions or limitations based on internet speed or device capabilities.