WebKit Development Firms in Ukraine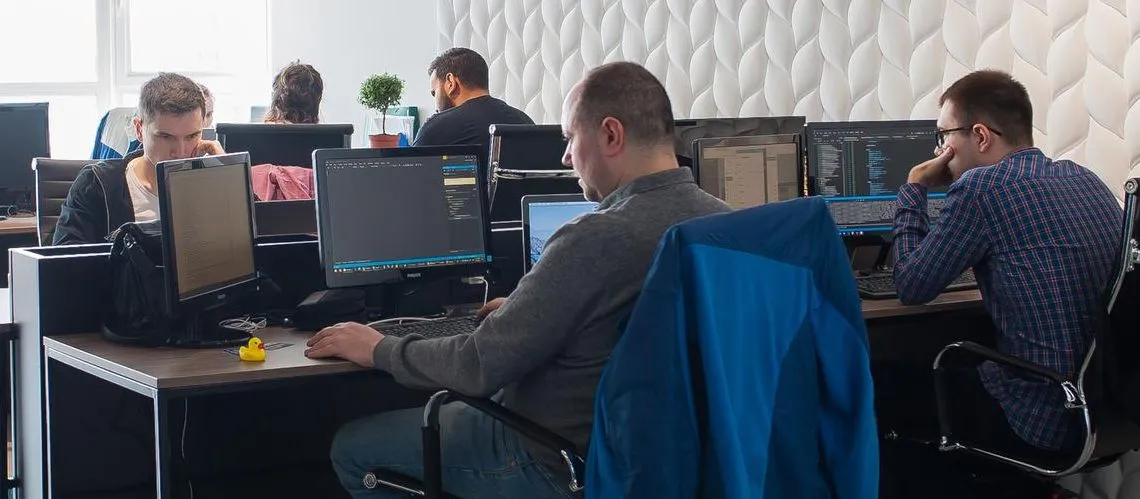 Discover the top WebKit development companies in Ukraine that can help you create robust, interactive, and high-performing web applications. These skilled teams are experienced in delivering custom solutions tailored to fit your project's specific needs. Browse through our carefully curated list of Ukrainian WebKit developers who have a strong track record of success, expertise in cutting-edge technologies, and commitment to ensuring smooth user experiences for their clients globally.
(i) Related tech terms: CSS, HTML, JavaScript, DOM, XMLHttpRequest, Web Inspector, SVG, WebGL, Web Workers, Local Storage, IndexedDB.
Featured Websites
🥇 Need a website? Get it done with Fiverr's expert WebKit freelancers! From webpage design, development, and optimization – name it and they'll deliver. Affordable prices in just one click! Hire now on Fiverr.com!
How to choose the right firm?
When choosing a WebKit development company, it is important to consider the company's experience, portfolio, and reputation.
Make sure to research the company's past work and customer reviews, and look for a company that is knowledgeable and experienced in working with WebKit and other web technologies. Additionally, it is important to ensure that the company is able to provide the necessary support, maintenance, and scalability for your WebKit project.
Five questions you should ask WebKit developer(s) before the hire
What experience do you have developing for the WebKit platform?
How do you handle security and privacy issues when developing for WebKit?
What strategies have you used to debug and troubleshoot WebKit applications?
What strategies do you use to optimize WebKit applications for mobile devices?
What challenges have you faced while developing for WebKit?
👋 A lot of companies to analyse? Let us help you to select the trustful service provider!
Technologies that may replace WebKit
Thinking of other choices (alternatives) may be a decent thought:
Chromium: An open-source web browser project from Google that serves as the foundation for Chrome, Edge, and other browsers.
Blink: An open-source rendering engine developed by Google and used in Chrome, Edge, and other browsers.
Servo: An experimental browser engine developed by Mozilla and written in the Rust programming language.
Hire Ukrainian WebKit Engineers
Companies in Ukraine offer a wide range of services and tools that can be used to create powerful, high-quality web applications. They also have a highly experienced and skilled workforce of developers who are familiar with the latest technologies and trends in this field.
Top locations: Kyiv, Lviv, Kharkiv, Dnipro, Odesa, Zaporizhzhia, Vinnytsia, Khmelnytskyi, Ivano-Frankivsk.
It is difficult to provide an exact rate for WebKit development in Ukraine, as it depends on the individual company, the type of project, and the complexity of the task. However, rates tend to range from $20 to $50 per hour on average.
Future Trends
The future of WebKit looks bright as it continues to evolve and improve.
With new technologies emerging, such as AR/VR and AI, Webkit is adapting to changes in web development with improved performance, security enhancements and advanced features like privacy sandbox which protect user data. The open-source browser engine continuously updates by adding support for the newest web standards while enhancing existing capacities giving users browsing experience that are both safe secure fast easy straight-forward smooth effortless efficient accessible on any device anywhere in the world all day every day without barriers or restrictions - It's truly amazing!