Webflow Development Firms in Ukraine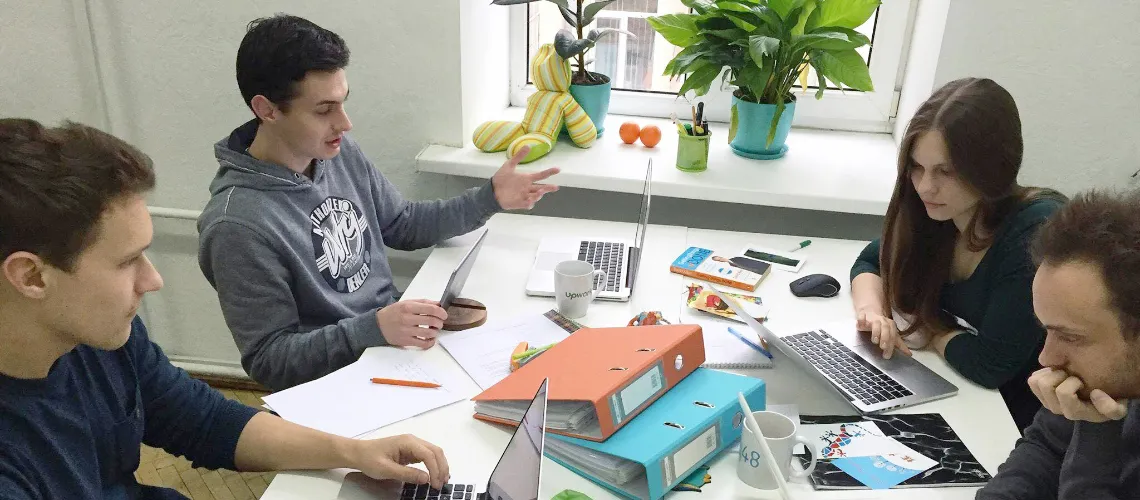 Discover top-notch Webflow Development Companies in Ukraine, where creativity and technical expertise blend seamlessly. Our carefully curated directory features an array of outstanding firms specializing in Webflow design, development, and customization services. Each company brings unique strengths—ranging from innovative solutions to exceptional client support—to help businesses elevate their online presence through powerful and visually stunning websites built on the remarkable Webflow platform. Dive into our listings now!
(i) Related tech terms: HTML, CSS, JavaScript, JQuery, DOM, APIs, CMS, AJAX, Bootstrap, SVG, Liquid, Flexbox.
Featured Websites
🥇 Looking for a skilled Webflow freelancer to help with designing your website? Look no further than Fiverr! Our freelance services marketplace connects you with top-rated professionals who can create stunning and functional websites tailored specifically to your needs. Don't settle for mediocre results – hire a talented Webflow expert on Fiverr today.
How to choose the right firm?
When choosing a Webflow development company, it is important to do research to ensure that the company is experienced in developing websites with Webflow and is reliable and trustworthy.
Additionally, it is important to make sure that the company is able to provide clear communication and understand the project's requirements and goals. Lastly, it is important to review the company's portfolio and evaluate their previous work to ensure their quality of work is up to standards.
Five questions you should ask Webflow developer(s) before the hire
Describe the process you use to create a Webflow site from start to finish.
What techniques do you use to make sure Webflow sites are accessible to all users?
How do you test a Webflow site to make sure it functions properly?
How do you handle user feedback and feature requests for a Webflow site?
What methods do you use to ensure the security of Webflow sites?
👋 A lot of companies to analyse? Let us help you to select the trustful service provider!
Technologies that may replace Webflow
Thinking of other choices (alternatives) may be a decent thought:
Responsive Design Frameworks: These frameworks provide a standardized way to create responsive, mobile-friendly websites that look great on any device.
Static Site Generators: These tools allow developers to create static websites from a set of templates, content files, and other data sources.
Content Management Systems (CMS): CMSs provide a user-friendly interface for creating, managing, and publishing content.
Hire Ukrainian Webflow Engineers
The experienced professionals make sure that the projects they undertake get completed within the timeline and budget. Moreover, the comprehensive customer service offered by these companies ensures that all queries are addressed quickly and effectively.
Top locations: Kyiv, Lviv, Kharkiv, Dnipro, Odesa, Zaporizhzhia, Vinnytsia, Khmelnytskyi, Ivano-Frankivsk.
The typical rate for Webflow development in Ukraine varies widely depending on the complexity of the project and the developer's experience. Generally, rates range from $20 to $100 per hour. Some top-level developers with extensive experience can charge up to $150 per hour.
Future Trends
The future of Webflow looks bright as the platform continues to offer easy-to-use tools for designers and businesses.
With its intuitive user interface, visual development capabilities, and e-commerce features, Webflow is quickly becoming a go-to tool for web design. The addition of automation workflows and advanced analytics will further enhance its value proposition in the coming years. As more companies embrace low-code solutions like Webflow to build custom websites at scale without compromising on quality or security standards, we can expect continued growth in this space.