Umbraco Development Firms in Ukraine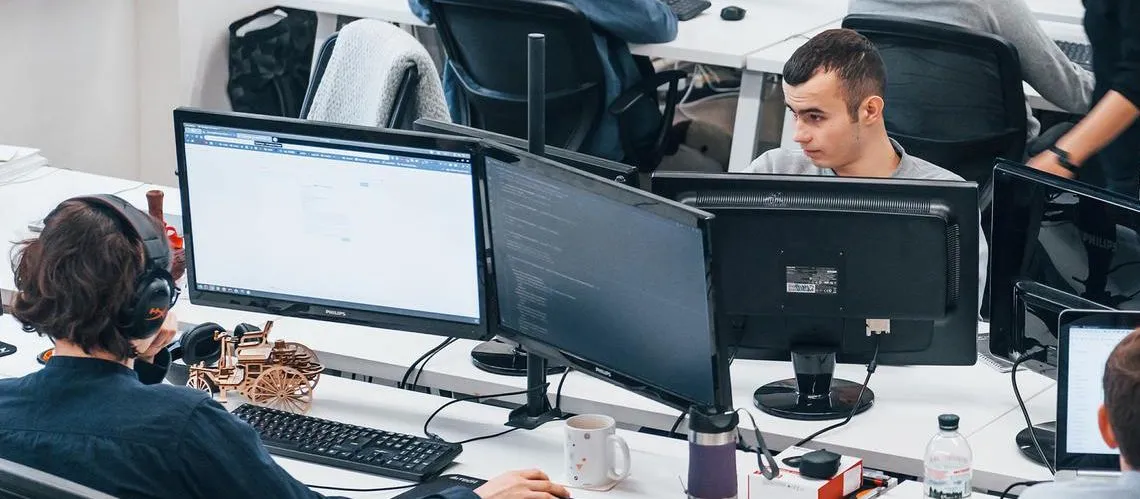 Discover top-notch Umbraco Development Companies in Ukraine that possess the expertise and experience to cater to your specific project needs. These companies are dedicated to providing exceptional development services using this powerful open-source CMS platform, ensuring a seamless web content management experience for diverse business domains. Browse through our curated list of Ukrainian Umbraco specialists and find the perfect partner for creating scalable, feature-rich websites tailored to your unique requirements.
(i) Related tech terms: Umbraco CMS, XSLT, Razor, Templates, Macros, Package Actions, Data Types, Property Editors, Content Picker, Multi-Language, Localization, Workflows.
Featured Websites
🥇 Looking for top-notch Umbraco freelancers to take your website to the next level? Look no further than Fiverr.com! As an online marketplace with thousands of talented professionals just waiting to help you reach your goals, we make it easy and affordable to get exactly what you need. Whether you're looking for a one-time project or ongoing support, our experts are here 24/7 ready and eager to serve. So why wait? Start browsing today and see what sets us apart from the rest!
How to choose the right firm?
When looking for a Umbraco development company, it is important to consider their experience, portfolio, customer reviews, and pricing.
Additionally, ensure that the company is certified in Umbraco and has the necessary technical expertise to meet your requirements. Lastly, make sure that the company is able to provide you with a comprehensive solution that meets both your current and future needs.
Typical Projects
Five questions you should ask Umbraco developer(s) before the hire
What experience do you have working with Umbraco CMS?
Describe a complex project you have completed using Umbraco.
How do you handle versioning and deployments when working with Umbraco?
What techniques do you use to optimize Umbraco sites for search engines?
Can you explain the process of developing a custom Umbraco package?
👋 A lot of companies to analyse? Let us help you to select the trustful service provider!
Technologies that may replace Umbraco
Thinking of other choices (alternatives) may be a decent thought:
Kentico: An all-in-one CMS platform for building websites, intranets, online stores, and mobile apps.
Sitecore: A web content management system that provides powerful analytics and personalization capabilities.
Drupal: An open-source content management system that is highly customizable and extensible.
Hire Ukrainian Umbraco Engineers
There are a wide variety of Umbraco specialists in Ukraine, with a wealth of experience in building and maintaining Umbraco websites and applications. Ukraine also offers competitive prices and the highest quality of work.
Top locations: Kyiv, Lviv, Kharkiv, Dnipro, Odesa, Zaporizhzhia, Vinnytsia, Khmelnytskyi, Ivano-Frankivsk.
The typical rates for Umbraco development in Ukraine can vary widely depending on the specific project and the experience of the developer. Generally, the going rate for Umbraco development ranges from $25-$50/hour. However, some experienced developers may charge higher rates.
Future Trends
As a popular open-source content management system, Umbraco has an exciting future ahead.
With its user-friendly interface and customizable features, it continues to attract developers and businesses of all sizes. Looking ahead, the community-driven platform will likely see even more advancements in personalization, data analytics integration, e-commerce capabilities, and cloud-based options for scalability. As technology evolves rapidly day by day there is no end at site to what can be accomplished with this powerful CMS!