UiPath Development Firms in Ukraine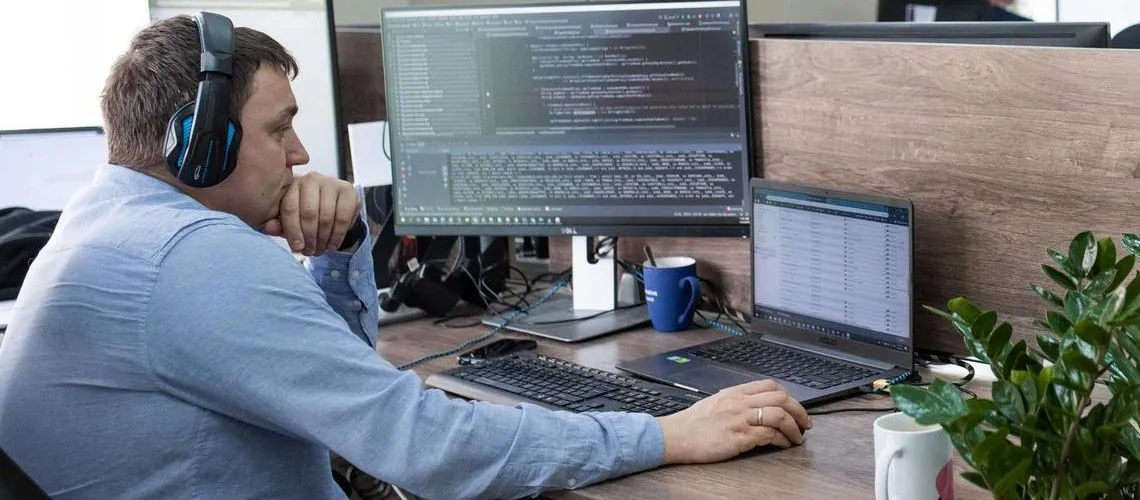 Explore top-notch UiPath Development Companies in Ukraine, showcasing their expertise in delivering cutting-edge RPA solutions to optimize your business processes. These companies have a proven track record of enhancing productivity and ROI through innovative automation strategies tailored for your needs. Browse through our comprehensive list of Ukrainian professionals committed to transforming businesses with state-of-the-art UiPath technology.
(i) Related tech terms: Robotic Process Automation (RPA), Orchestrator, Attended Automation, Unattended Automation, Workflows, Activities, Variables, Debugging, Citrix Automation.
Featured Websites
🥇 Looking for the best UiPath freelancers? Head to Fiverr! Our marketplace is home to a community of top-rated freelance experts who are experienced in all things UiPath. Whether you need help with automation, data extraction, or anything else related to this robust platform, our talented professionals have got you covered. Why wait? Start your project today and get one step closer to achieving your goals with Fiverr!
TEAM International Services Inc. is a US-owned and managed software development and technology consulting company with almost 30 years of experience and 1000...
How to choose the right firm?
When choosing a UiPath development company, ensure that they have ample experience with the technology, a quality track record, and a team of experts who are knowledgeable in the field.
Additionally, make sure that the company has access to the latest technology and provides excellent customer service. Consider the cost of services and ensure that the terms of the contract meet your expectations.
Five questions you should ask UiPath developer(s) before the hire
What experience do you have using the UiPath platform?
How familiar are you with the UiPath studio components?
How well do you understand the concepts of RPA and automation?
What are your thoughts on UiPath's scalability and security?
What techniques have you used to debug UiPath workflows?
👋 A lot of companies to analyse? Let us help you to select the trustful service provider!
Technologies that may replace UiPath
Thinking of other choices (alternatives) may be a decent thought:
Automation Anywhere: An AI-powered robotic process automation (RPA) platform that enables organizations to automate end-to-end business processes.
Blue Prism: A powerful and secure robotic process automation (RPA) platform that helps organizations automate manual, rules-based processes.
WorkFusion: An AI-powered platform that automates manual processes and uses natural language processing (NLP) to classify and extract data.
Hire Ukrainian UiPath Engineers
With a highly skilled pool of developers and a commitment to delivering quality work, Ukrainian UiPath development companies can provide a cost-effective and reliable solution. They also offer robust customer service and flexible working hours to ensure a successful project outcome.
Top locations: Kyiv, Lviv, Kharkiv, Dnipro, Odesa, Zaporizhzhia, Vinnytsia, Khmelnytskyi, Ivano-Frankivsk.
The typical rates for UiPath development in Ukraine can vary depending on the complexity of the project and the experience of the development team. Generally, rates range from $20 to $50 per hour.
Future Trends
The future of UiPath looks bright as the demand for automation solutions increases worldwide.
With its AI-powered platform and a strong team behind it, UiPath is well-positioned to continue leading the pack in robotic process automation (RPA). As more companies adopt RPA technology, UiPath's market share will likely increase even further, providing ample opportunities for growth and innovation. The company has also recently gone public on the NYSE which may see more financial resources poured into continued development.