UI (User Interface) Development Firms in Ukraine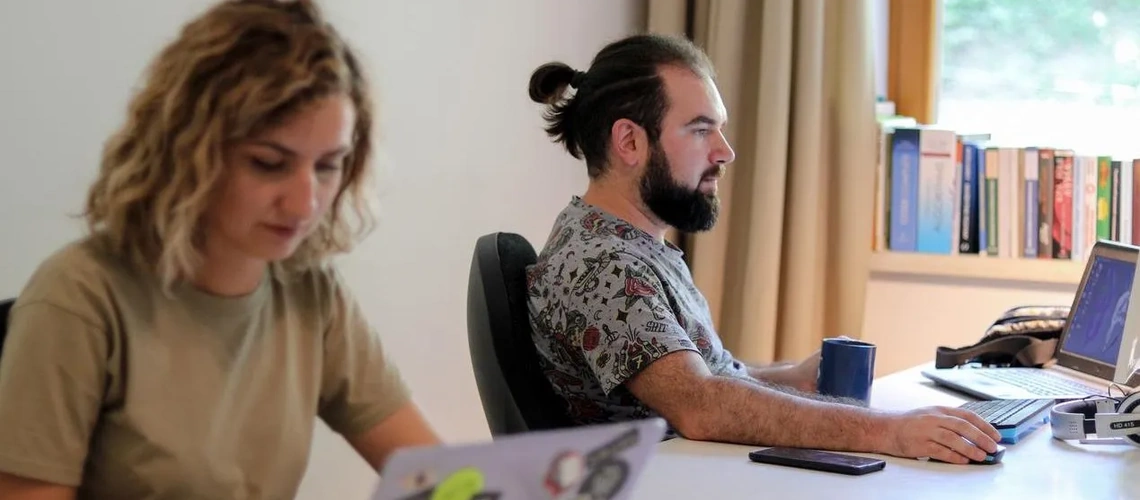 Explore our comprehensive list of top UI Development Companies in Ukraine. These firms excel at crafting intuitive and engaging user interfaces for web and app development projects, ensuring that end-users' needs are met with sophisticated designs and seamless functionality. Leveraging their technical expertise and understanding of user behaviors, these companies create unique digital experiences tailored to elevate your brand's online presence. Dive into the collection now to discover Ukraine's best UI talent!
(i) Related tech terms: Widget, GUI, Prototype, Interaction Design, User Experience, Responsive Design.
Featured Websites
🥇 Revamp your website's User Interface with the help of top-rated UI freelancers on Fiverr. From sleek and modern to classic and timeless designs, find a designer who matches your style. Get high-quality work done for an affordable price, only on Fiverr.
How to choose the right firm?
When choosing a UI development company, it's important to consider their portfolio and past work, their experience with the technology and platform you need, the cost of their services, and the timeline they can commit to.
It's also important to ensure they have a strong customer service and support system in place, and that they understand your project goals and vision.
Five questions you should ask UI (User Interface) developer(s) before the hire
What experience do you have designing user interfaces?
What challenges have you faced when designing user interfaces?
What processes do you use when developing user interfaces?
What technologies do you use when designing and developing user interfaces?
How do you go about gathering customer feedback for your UI design?
👋 A lot of companies to analyse? Let us help you to select the trustful service provider!
Technologies that may replace UI (User Interface)
Thinking of other choices (alternatives) may be a decent thought:
Natural Language Processing (NLP): A technology that enables computers to understand and interpret human language.
Voice Interfaces: A technology that allows users to interact with computers using voice commands.
Augmented Reality (AR): A technology that overlays digital content onto the physical world.
Hire Ukrainian UI (User Interface) Engineers
They offer a full range of services ranging from project planning, design, and development, to the deployment and maintenance of applications. In addition, the cost of services is competitive in comparison to other countries.
Top locations: Kyiv, Lviv, Kharkiv, Dnipro, Odesa, Zaporizhzhia, Vinnytsia, Khmelnytskyi, Ivano-Frankivsk.
The typical rates companies charge for UI (User Interface) development in Ukraine vary depending on the scope and complexity of the project. Generally, rates range from $15-$30 per hour for junior developers, $30-$50 per hour for mid-level developers, and $50-$100 per hour for senior developers. Companies also typically charge a fixed rate for the entire project. It is best to speak with a company directly to get a more accurate quote.
Future Trends
The future of UI (User Interface) is moving towards more intuitive and personalized experiences.
With the advancements in technology such as artificial intelligence, virtual reality and augmented reality, users will be able to interact with interfaces in a more natural way using voice or gesture controls. As customization becomes increasingly important to user experience, designers will have to take into account personal preferences while creating interfaces that are fast, efficient and visually appealing. We can expect these changes to enhance our daily lives by making it easier for us to access information and control devices seamlessly through interface design improvements.