Twig Development Firms in Ukraine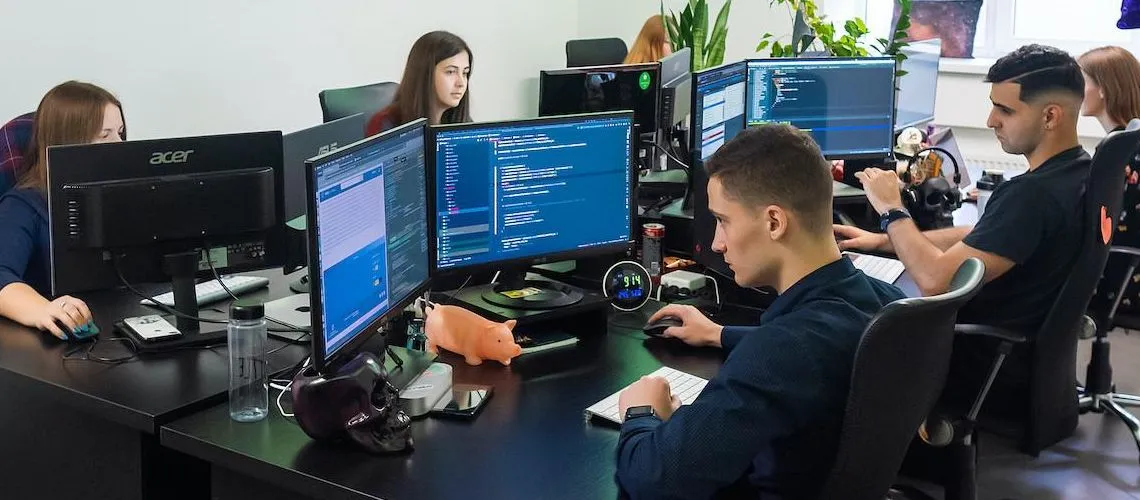 Explore our comprehensive list of Twig Development Companies in Ukraine, showcasing some of the top creative and technical minds in the industry. These firms specialize in utilizing the cutting-edge Twig template engine to develop robust web applications, ensuring seamless user experiences and enhanced website performance for businesses across various sectors. Dive into each profile to discover their unique approaches, level of expertise, and select the perfect match to bring your project ideas to life!
(i) Related tech terms: Twig tags, filters, functions, variables, blocks, inheritance, loops, conditional statements.
Featured Websites
🥇 Looking for top-quality freelance services? Look no further than Fiverr, the leading online marketplace that brings together Twig freelancers from every corner of the globe. Whatever your project requires – from web design and content creation to programming and social media management – you'll find amazing talent on Fiverr who can deliver precisely what you need at a price you can afford. Sign up today and discover why millions of people have chosen Fiverr as their go-to platform for all their business needs!
devabit is an Eastern European IT company with vast experience in providing reliable technology services to innovative companies all over the world, from Nor...
How to choose the right firm?
When choosing a Twig development company, it is important to consider factors such as their portfolio, the expertise of their developers, customer reviews, and pricing.
Additionally, it is important to look for a company that has a track record of successful Twig projects, is able to respond to inquiries quickly and can provide clear communication about the project timeline and budget.
Five questions you should ask Twig developer(s) before the hire
How long have you been working with Twig?
What experience do you have in developing front-end applications with Twig?
How do you keep up with the latest Twig developments and best practices?
What is your approach to writing secure Twig code?
What challenges have you encountered when working with Twig?
👋 A lot of companies to analyse? Let us help you to select the trustful service provider!
Technologies that may replace Twig
Thinking of other choices (alternatives) may be a decent thought:
Blade: A templating engine developed by Laravel that provides a more expressive syntax and allows for efficient caching of templates.
Smarty: A powerful, open-source template engine that enables developers to write HTML, CSS, and JavaScript in a more organized and efficient way.
Mustache: A logic-less templating language that allows developers to write HTML templates without the need for any logic.
Hire Ukrainian Twig Engineers
Their talented and experienced teams provide superior services at a fraction of the cost compared to other countries. Moreover, they are well-versed in the latest technologies, have quick turnaround times, and have a commitment to customer satisfaction.
Top locations: Kyiv, Lviv, Kharkiv, Dnipro, Odesa, Zaporizhzhia, Vinnytsia, Khmelnytskyi, Ivano-Frankivsk.
The typical rate for Twig development in Ukraine can vary depending on the complexity of the project, the size of the team, and the skillset of the developers. Generally, Twig developers in Ukraine charge between $15 and $45 per hour.
Future Trends
Twig, the popular templating engine for PHP, has a bright future ahead.
Its ease-of-use and flexibility make it an attractive choice for developers looking to write clean and efficient code. As web development continues to evolve, Twig is well positioned to continue its growth as a go-to tool for building dynamic websites and applications. Future improvements could include increased performance optimization and new features tailored towards emerging technologies like serverless architecture or blockchain-based applications.