Telerik Development Firms in Ukraine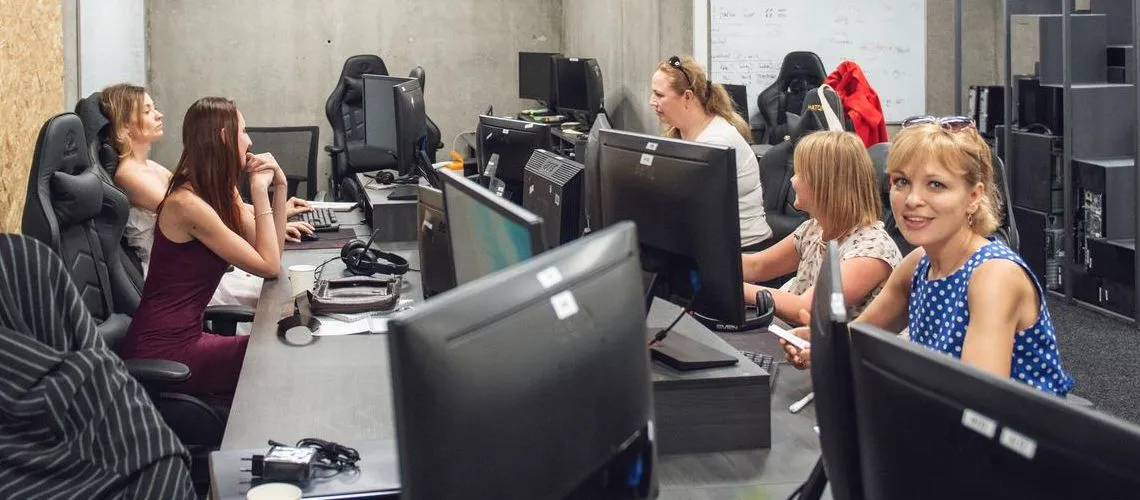 Discover the top Telerik Development Companies in Ukraine that offer cutting-edge software solutions tailored to your business needs. These experienced professionals utilize Telerik technologies, such as UI components and app development tools, to deliver high-quality applications across various platforms. Browse through our carefully curated list of reputable firms and choose the ideal partner for crafting incredible digital experiences with exceptional efficiency and innovative design strategies. Enhance your project's foundation with these accomplished Ukrainian developers today!
(i) Related tech terms: Telerik Platform, Kendo UI, HTML5, ASP.NET AJAX, MVC, .NET, Silverlight, WPF, Windows Forms, Windows Phone, RadControls, Reporting, JustCode, JustMock, Sitefinity CMS.
Featured Websites
🥇 Looking for a talented and affordable Telerik programmer? Look no further than Fiverr.com! Our freelance services marketplace connects you with expert programmers who specialize in all things Telerik. Plus, our platform makes it easy to find top-quality talent at prices that won't break the bank. Hire your next great developer today on Fiverr.com!
Vinnytsia
|
|
Vladimir Nikitin
EXDST is an experienced digital team specializing in Sitecore development, upgrade and maintenance, digital marketing, experience optimization and support se...
Khmelnytskyi
|
|
Igor Prokofiev
Twincore Systems is a cloud-based web application and software development company that specializes in creating custom web, SaaS, and cloud projects based on...
How to choose the right firm?
When choosing a Telerik development company, consider their experience with the Telerik platform, their portfolio of past projects, the scope of the project and the size of the development team, and their understanding of the target market.
Additionally, ensure they have a proven track record of success and are committed to providing quality customer service and support.
Five questions you should ask Telerik developer(s) before the hire
What experience do you have with developing web and mobile applications?
Can you describe your experience with developing and deploying Telerik applications?
What do you consider the key benefits of using the Telerik platform?
How have you used Telerik components to improve user experience?
How have you used Telerik tools to maintain and optimize application performance?
👋 A lot of companies to analyse? Let us help you to select the trustful service provider!
Technologies that may replace Telerik
Thinking of other choices (alternatives) may be a decent thought:
Angular: an open source web application framework for building web applications with HTML, CSS, and JavaScript.
React: an open-source JavaScript library for building user interfaces.
Vue.js: an open-source progressive JavaScript framework for building user interfaces.
Hire Ukrainian Telerik Engineers
These companies boast in-depth knowledge and experience in the Telerik platform, allowing them to develop custom applications and solutions that are tailored to meet the unique needs and objectives of their customers. With the combination of quality and competitive pricing, these companies are well-positioned to be a great option for businesses seeking a dependable, cost-effective partner to help maximize the potential of their Telerik-powered applications.
Top locations: Kyiv, Lviv, Kharkiv, Dnipro, Odesa, Zaporizhzhia, Vinnytsia, Khmelnytskyi, Ivano-Frankivsk.
The typical rate for Telerik development in Ukraine varies depending on the specific project, the size of the team required, and the complexity of the project. Generally speaking, rates range from $15-35 per hour for junior developers, $35-50 per hour for mid-level developers, and $50-100 per hour for senior developers. Rates may also vary depending on the specific area of expertise required for the project.
Future Trends
The future of Telerik is bright, as the company continues to evolve and innovate its products for software developers.
Together with its acquisition by Progress Software in 2014, Telerik has expanded its offerings beyond UI tools into web content management systems and business process productivity solutions. With a commitment to open standards and collaboration with Microsoft technologies, Telerik's continued growth trajectory will likely include further advancements in cloud-based development tools for businesses of all sizes.