Symfony Development Firms in Ukraine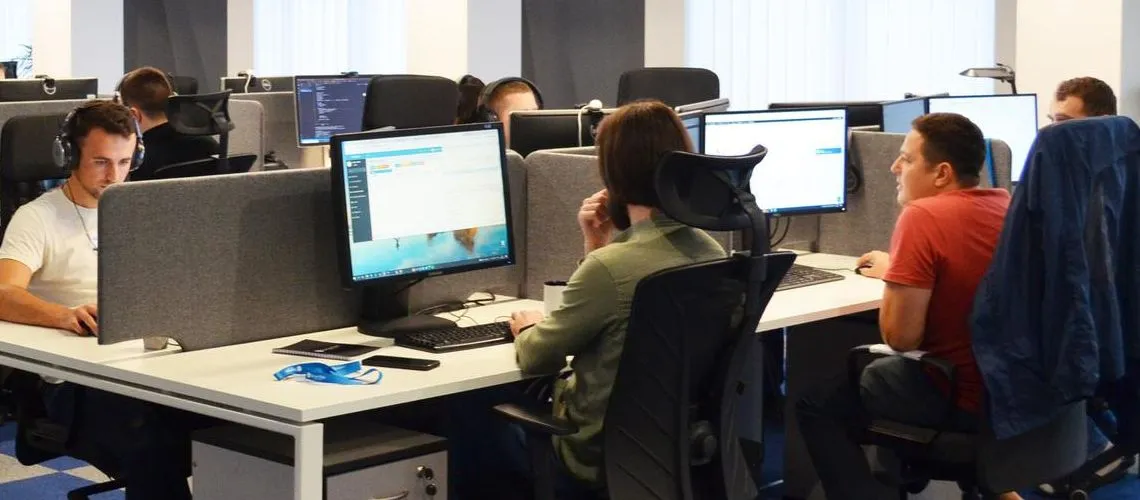 Discover top-notch Symfony Development Companies in Ukraine, known for their expertise in creating cutting-edge web applications and software solutions. Browse through our meticulously curated list of reliable, experienced professionals adept at delivering high-quality projects using the power of Symfony – a versatile PHP framework that simplifies complex tasks and optimizes performance. Enhance your digital presence with the help of skilled Ukrainian developers committed to exceeding expectations.
(i) Related tech terms: MVC, ORM, YAML, Routing, Bundles, Annotations, Twig, Doctrine, Event Dispatcher, Console, Security Component.
Featured Websites
🥇 Hire the best Symfony freelancers for your project on Fiverr.com. From custom web applications to complex software development, our talented pool of professionals is ready to take on any challenge with ease and excellence. Don't settle for mediocre work when you can find top-tier talent at affordable prices on Fiverr today!
How to choose the right firm?
When looking for a Symfony development company, it is important to ensure they have a proven track record of excellent customer service, experienced developers, and a successful portfolio of past projects.
Additionally, it is important to make sure they have the necessary expertise and resources to handle your specific project requirements. Finally, make sure the company has an understanding of your business goals and can provide a detailed development plan that is tailored to your needs.
Five questions you should ask Symfony developer(s) before the hire
What experience do you have working with the Symfony framework?
How familiar are you with web services and RESTful APIs?
What techniques do you use to ensure your Symfony application is secure?
What Symfony components have you used and how did you use them?
What strategies do you use for testing Symfony applications?
👋 A lot of companies to analyse? Let us help you to select the trustful service provider!
Technologies that may replace Symfony
Thinking of other choices (alternatives) may be a decent thought:
Laravel: An open-source PHP framework based on the MVC architecture, designed for the development of web applications.
CakePHP: An open-source web framework written in PHP, modeled after the concepts of Ruby on Rails.
CodeIgniter: An open-source web application framework for creating dynamic websites using PHP.
Hire Ukrainian Symfony Engineers
Ukraine offers competitive rates, qualified developers, and a wide range of services. The local government also offers incentives to help businesses save money while they benefit from the country's competitive landscape.
Top locations: Kyiv, Lviv, Kharkiv, Dnipro, Odesa, Zaporizhzhia, Vinnytsia, Khmelnytskyi, Ivano-Frankivsk.
The typical rates for Symfony development in Ukraine vary depending on the complexity of the project, the size of the team, the seniority of the developers, and the location. Generally, companies in Ukraine charge between $25 to $50 per hour for Symfony development. Some companies may charge a fixed price for the entire project.
Future Trends
The future of Symfony looks very bright.
With the release of version 5, Symfony has become more powerful and easier to use than ever before. In addition, the growing ecosystem of Symfony components and bundles ensures that it will continue to be a popular choice for developers in years to come. As technology evolves, so too will Symfony adapt and grow, making it an exciting tool to watch in the coming years.