Svelte Development Firms in Ukraine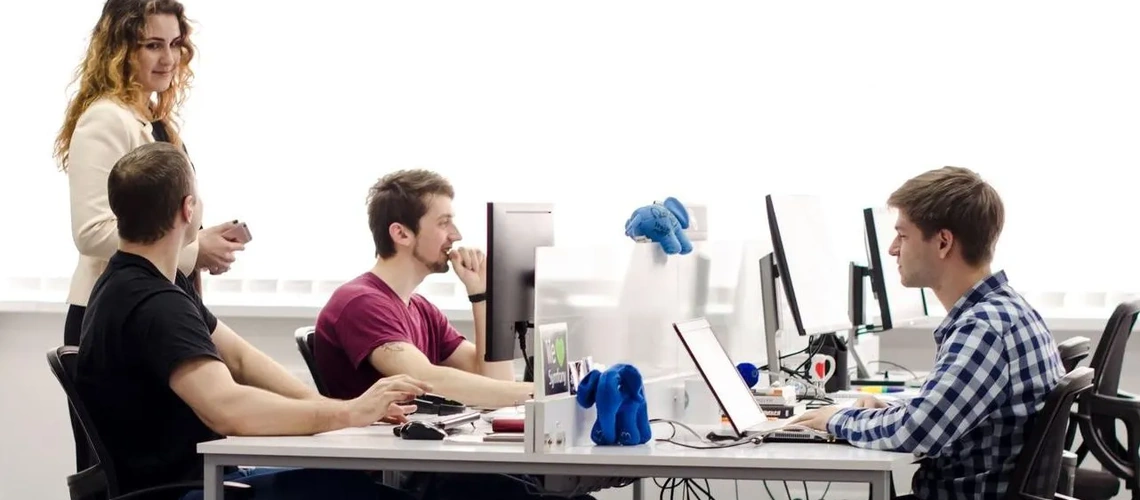 Discover top-notch Svelte development companies in Ukraine, proficient in creating fast and responsive web applications using the cutting-edge Svelte framework. Our curated selection will help you find the perfect partner to elevate your online presence, improve user experience, and boost business growth. Browse through these expert development teams to fuel your next project with innovative solutions backed by years of experience in the industry.
(i) Related tech terms: Svelte Components, Svelte Store, Svelte Actions, Svelte Lifecycle, Svelte Reactive Declarations, Svelte Reactive Statements.
Featured Websites
🥇 Find the perfect Svelte freelancer for your project on Fiverr! With thousands of talented professionals at your fingertips, you can trust that your job will be completed quickly and efficiently. From web development to app design, our freelancers have the skills to bring your vision to life. Join now and start collaborating today!
KeenEthics is an ethical web and mobile development partner with a global presence, represented in Germany, the Netherlands and the United States. Since 2015...
How to choose the right firm?
When choosing a Svelte development company, it is important to make sure that they have experience developing with Svelte and that their developers are up-to-date with the latest version of the framework.
Additionally, a good Svelte development company should be able to help you create a scalable, high-performance web app while still following best practices. Lastly, they should also be able to provide you with a good support system to ensure that any issues that arise are resolved quickly and efficiently.
Five questions you should ask Svelte developer(s) before the hire
What experience do you have working with Svelte?
What do you think is the most challenging part about working with Svelte?
What other libraries or frameworks do you use in Svelte projects?
How do you handle routing in Svelte applications?
How do you handle data fetching and state management in Svelte?
👋 A lot of companies to analyse? Let us help you to select the trustful service provider!
Technologies that may replace Svelte
Thinking of other choices (alternatives) may be a decent thought:
React: A JavaScript library for building user interfaces.
Angular: A TypeScript-based open-source web application framework.
Vue.js: A progressive JavaScript framework for building user interfaces.
Hire Ukrainian Svelte Engineers
Ukraine has a well-educated and experienced workforce, and its costs are usually lower compared to other countries. Furthermore, Ukraine is close to the EU and US markets, making it easy to collaborate with other companies and partners.
Top locations: Kyiv, Lviv, Kharkiv, Dnipro, Odesa, Zaporizhzhia, Vinnytsia, Khmelnytskyi, Ivano-Frankivsk.
The typical rates for Svelte development in Ukraine vary depending on the company, the size of the project, and the complexity of the work. Generally, experienced developers charge between $25 and $50 per hour, while junior developers charge $15 to $30 per hour.
Future Trends
Svelte, the popular JavaScript front-end framework, has a bright future ahead.
Its compact code size and efficient performance make it an appealing option for developers building fast web applications. The recent release of Svelte 3 brought major improvements to the framework's capabilities and usability. With continued community support and ongoing advancements in browser technology, Svelte is poised to become even more widely adopted as a top choice for modern web development projects.