Smart Contract Development Firms in Ukraine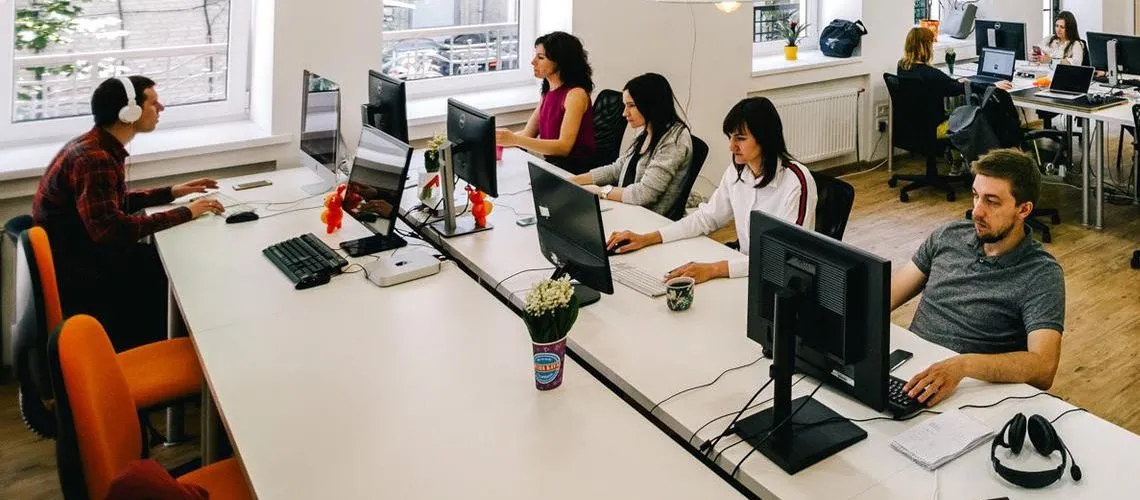 Explore our curated list of top-notch Smart Contract Development Companies in Ukraine, home to some of the most innovative and skilled blockchain specialists. These companies deliver cutting-edge solutions for your business by creating secure and efficient smart contracts, fostering seamless digital transactions for a wide range of industries. Discover the perfect partner to bring transparency, trust, and automation through decentralized platforms tailored to meet your specific needs.
(i) Related tech terms: Blockchain, Ethereum, Solidity, Gas, Turing-complete, Distributed Ledger, Decentralized Application, Cryptography, Immutability.
Featured Websites
🥇 Looking for top-notch Smart Contract freelancers? Look no further than Fiverr! Our marketplace is the perfect place to find talented professionals who can help you build and manage your blockchain technology. Whether you need smart contracts created from scratch or existing ones audited, our experts are here to deliver quality results at a competitive price. Don't settle for less — sign up with Fiverr today and start transforming your business!
How to choose the right firm?
When choosing a Smart Contract development company, it is important to consider factors such as experience, reputation, pricing, customer service, and the ability to provide custom solutions.
Additionally, look for a company that is knowledgeable in blockchain technology and can provide support for both businesses and individuals.
Five questions you should ask Smart Contract developer(s) before the hire
What experience do you have writing and deploying Smart Contracts?
What knowledge do you have of blockchain technology?
What libraries and frameworks do you use when creating Smart Contracts?
How do you handle unexpected errors when deploying Smart Contracts?
What tools do you use for Smart Contract development?
👋 A lot of companies to analyse? Let us help you to select the trustful service provider!
Technologies that may replace Smart Contract
Thinking of other choices (alternatives) may be a decent thought:
Autonomous Agents: Autonomous agents are computer programs that are designed to act independently and autonomously on behalf of their usersThey are capable of making decisions, executing transactions, and managing resources without human intervention.
Blockchain-Based Protocols: Blockchain-based protocols are distributed ledgers that enable the secure and transparent exchange of data and information between multiple partiesThey are used to create secure and immutable records of transactions and contracts that are difficult to alter or tamper with.
Decentralized Applications (DApps): DApps are open-source software applications that are built on top of blockchain technology and distributed across a decentralized network of computersThey are designed to be trustless, secure, and immutable.
Hire Ukrainian Smart Contract Engineers
Ukraine is one of the most technologically advanced countries in the world, and the development companies here are highly experienced and skilled in blockchain technology. They offer dependable, secure, and cost-effective solutions for all types of businesses, from small startups to large enterprises.
Top locations: Kyiv, Lviv, Kharkiv, Dnipro, Odesa, Zaporizhzhia, Vinnytsia, Khmelnytskyi, Ivano-Frankivsk.
The cost of smart contract development in Ukraine can vary depending on the size and complexity of the project. Generally, Smart Contract developers in Ukraine charge between $15-$50 per hour, with an average rate of around $25 per hour.
Future Trends
The future of Smart Contracts looks bright as it offers an entirely new way to execute business processes in a transparent, secure and decentralised manner.
With the rapid advancement of blockchain technology, more industries are exploring smart contract solutions for automation in areas such as real estate transactions, supply chain management and even voting systems. As this technology continues to mature, we can expect exciting developments ahead that will bring about greater efficiency and trust within many sectors of our economy.