SCADA Development Firms in Ukraine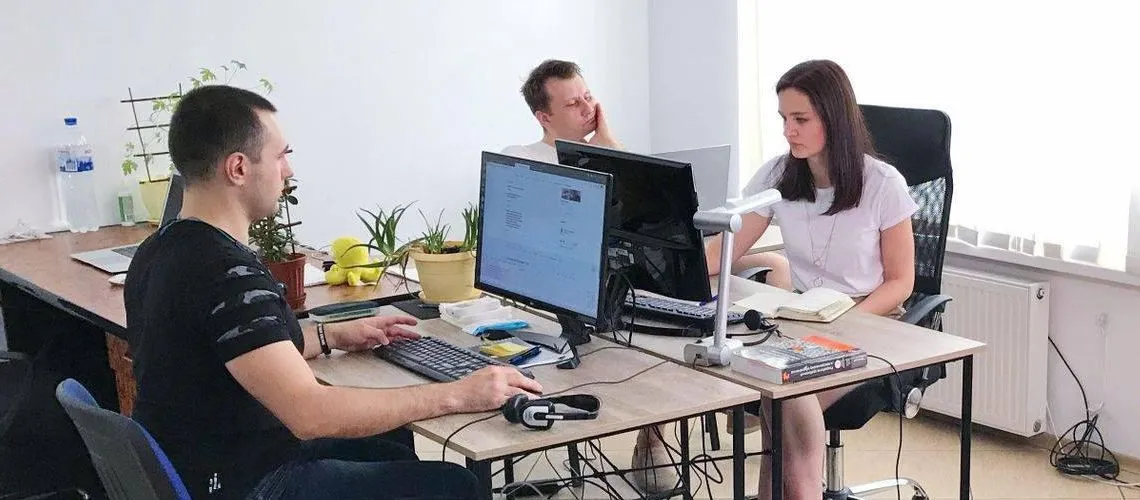 Explore our curated selection of SCADA Development Companies in Ukraine, showcasing the expertise and capabilities these organizations possess in creating robust Supervisory Control and Data Acquisition systems. With a strong focus on delivering reliable solutions for diverse industries such as energy, manufacturing, and water management, these Ukrainian companies have earned their reputation by providing state-of-the-art technology tailored to the unique requirements of each project. Discover how their innovative approaches can elevate your business operations today!
(i) Related tech terms: Programmable Logic Controllers, Human Machine Interfaces, Remote Terminal Units, Supervisory Control and Data Acquisition, Industrial Control Systems.
Featured Websites
🥇 Looking for SCADA freelancers? Look no further than Fiverr! Our talented and affordable network of experts can help you with everything from programming to system integration. With speedy deliveries and 24/7 support, Fiverr is your one-stop-shop for all things SCADA-related. Sign up today and take your business to the next level!
How to choose the right firm?
When choosing a SCADA development company, it's important to look at their track record, customer base, experience and expertise.
Check their portfolio to see the projects they have completed and make sure to ask for references. Additionally, look for a SCADA development company that offers a wide range of services to meet your needs, as well as a reasonable price for the work. Finally, make sure the company is reliable and has a good customer service record.
Five questions you should ask SCADA developer(s) before the hire
What experience do you have developing SCADA systems?
How do you ensure user safety in SCADA systems?
Describe a project in which you have designed and implemented a SCADA system.
What strategies do you use to ensure the reliability of SCADA systems?
What techniques do you use to optimize the performance of SCADA systems?
👋 A lot of companies to analyse? Let us help you to select the trustful service provider!
Technologies that may replace SCADA
Thinking of other choices (alternatives) may be a decent thought:
Industrial Automation Networks: Industrial automation networks are used to connect machines, sensors, and other physical components of a production system to a central control system.
Distributed Control Systems (DCS): DCS are computer-based systems used to monitor and control industrial processes.
Programmable Logic Controllers (PLCs): PLCs are programmable computers used to control industrial processes.
Hire Ukrainian SCADA Engineers
The country possesses a wealth of talented SCADA developers who understand the latest trends and technological advancements, and who are able to handle complex projects and tight deadlines. Ukraine is also home to a wide range of development tools, making it easy to find the right solution for any SCADA-related project.
Top locations: Kyiv, Lviv, Kharkiv, Dnipro, Odesa, Zaporizhzhia, Vinnytsia, Khmelnytskyi, Ivano-Frankivsk.
The typical rates companies charge for SCADA development in Ukraine vary depending on the complexity of the project and the specific requirements of the client. Generally, companies charge between $15-$40 per hour for SCADA development services in Ukraine.
Future Trends
As we move forward, the future of SCADA (Supervisory Control and Data Acquisition) will see a shift towards more sophisticated technologies such as machine learning algorithms, advanced analytics and predictive maintenance.
The infrastructure is also likely to become more standardized with increased emphasis on interoperability between different systems in order to improve efficiency and reduce complexity. As cyber-security threats continue to increase, securing SCADA networks against malicious attacks will also be an important factor contributing towards its growth in the future.