Ruby on Rails Development Firms in Ukraine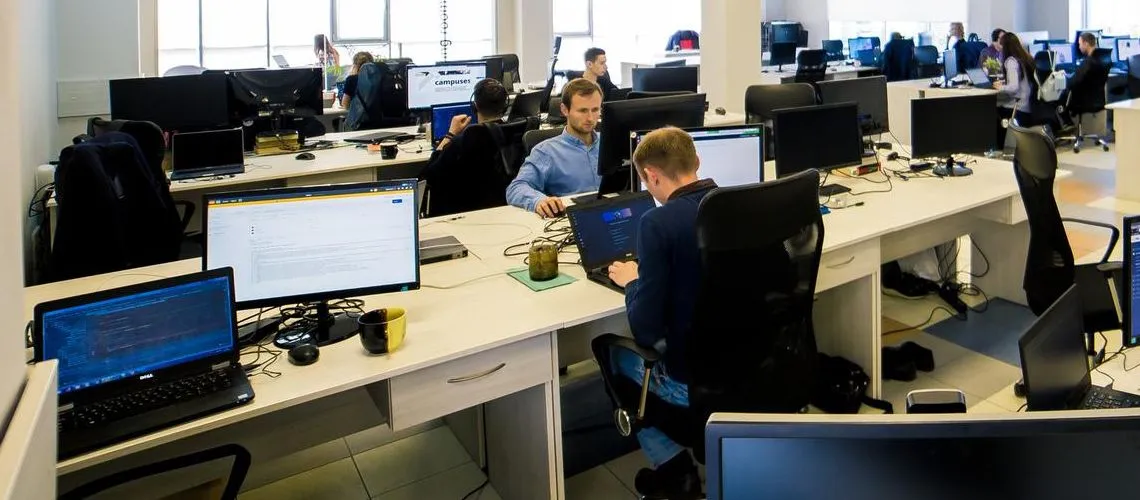 Discover the top Ruby on Rails development companies in Ukraine right here! Our curated directory features an elite roster of organizations adept at delivering robust and innovative RoR solutions. From web application development to custom software projects, these firms exhibit unparalleled expertise and professionalism in their field. Explore our compilation and partner with a skilled Ruby on Rails company that matches your unique business needs!
(i) Related tech terms: MVC, ORM, REST, RubyGems, Bundler, ActiveRecord, ActionView, ActionController
Featured Websites
🥇 Looking for a talented Ruby on Rails freelancer? Look no further than Fiverr! With thousands of freelancers to choose from, you're sure to find the perfect match for your project. From building custom web applications to improving existing code, our freelance marketplace has you covered. Get started today and take advantage of affordable pricing and expert results.
How to choose the right firm?
When choosing a Ruby on Rails development company, it is important to consider their experience and expertise in the language, their portfolio of past projects and their ability to deliver the project on time and within budget.
It is also important to consider their process for developing the application, their communication style, and any additional services they may provide, such as post-launch maintenance and support.
Typical Projects
Five questions you should ask Ruby on Rails developer(s) before the hire
What experience do you have with developing web applications using Ruby on Rails?
What strategies do you use for optimizing the performance of a Ruby on Rails application?
How do you ensure your Ruby on Rails applications are secure?
What challenges have you faced while working with Ruby on Rails?
What approaches do you use for debugging Ruby on Rails applications?
👋 A lot of companies to analyse? Let us help you to select the trustful service provider!
Technologies that may replace Ruby on Rails
Thinking of other choices (alternatives) may be a decent thought:
Node.js: An open-source, cross-platform JavaScript run-time environment for executing JavaScript code server-side.
Django: A high-level Python web framework that encourages rapid development and clean, pragmatic design.
Laravel: A free, open-source PHP web framework designed for the development of web applications following the model–view–controller (MVC) architectural pattern.
Hire Ukrainian Ruby on Rails Engineers
These companies are experienced in providing custom solutions for web and mobile applications, and they also have the ability to develop powerful web applications that are tailored to the needs of their clients. With the help of these companies, businesses can easily and effectively create powerful web applications with a range of features, while cutting their development costs.
Top locations: Kyiv, Lviv, Kharkiv, Dnipro, Odesa, Zaporizhzhia, Vinnytsia, Khmelnytskyi, Ivano-Frankivsk.
The typical rates for Ruby on Rails development in Ukraine vary depending on the complexity of the project, the size of the team, and the experience level of the developers. Generally, you can expect to pay between $20 - $50 an hour for experienced developers in Ukraine.
Future Trends
Ruby on Rails (RoR) has established a firm position in the web development community with its simplicity, agility and optimized programming.
However, it is facing challenges like other competitors including Node.js and Python. RoR continues to evolve rapidly through continual updates ensuring that developers can effectively use the framework for many more years to come.