Redis Development Firms in Ukraine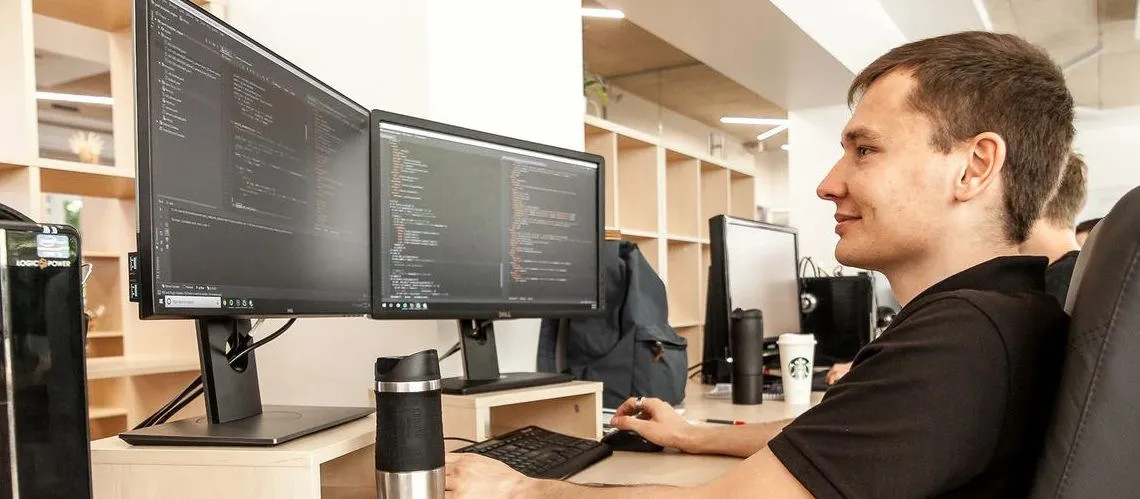 Discover top-notch Redis Development Companies in Ukraine, offering innovative solutions and services to help elevate your tech infrastructure. These teams are proficient in tackling challenges related to data processing, caching mechanisms, and real-time applications with their deep knowledge of the fast-growing NoSQL database technology – Redis. Browse through our curated list of leading Ukrainian firms and make a well-informed decision to empower your business today!
(i) Related tech terms: Data Structures, Caching, Key-Value Store, Replication, Master-Slave Replication, Data Persistence, Distributed Lock, Pub/Sub Messaging, Sharding.
Featured Websites
🥇 Get your Redis projects rolling with Fiverr! Hire talented freelancers who specialize in all things Redis. From configuration to optimization, our expert network has got you covered. With secure payments and user-friendly platform, kickstart your project today at an affordable price point.
How to choose the right firm?
When choosing a Redis development company, it is important to consider factors such as their experience and expertise, the services they offer, their customer service and support, and their pricing structure.
Additionally, it is important to ensure that the company has a good track record of successful Redis development projects and a team of knowledgeable professionals who are committed to providing high-quality results.
Typical Projects
Five questions you should ask Redis developer(s) before the hire
What experience do you have working with Redis?
How do you handle data security and data privacy in Redis?
What strategies do you employ to ensure high availability and performance?
How familiar are you with replicating Redis data across multiple datacenters?
Describe your experience with configuring and deploying Redis in production environments.
👋 A lot of companies to analyse? Let us help you to select the trustful service provider!
Technologies that may replace Redis
Thinking of other choices (alternatives) may be a decent thought:
Memcached: An in-memory key-value store used for caching data.
Apache Ignite: An open source distributed in-memory data grid and caching system.
Hazelcast: An open source in-memory data grid and distributed computing platform.
Hire Ukrainian Redis Engineers
Companies like StudioKami and SoftServe have years of experience in developing solutions using Redis, ensuring a high-quality product that meets the customer's expectations. With the latest technology and unparalleled customer service, these companies are a great choice for businesses looking for an efficient and scalable Redis-based system.
Top locations: Kyiv, Lviv, Kharkiv, Dnipro, Odesa, Zaporizhzhia, Vinnytsia, Khmelnytskyi, Ivano-Frankivsk.
The rates for Redis development in Ukraine vary greatly depending on the complexity and scope of the project. Generally, companies charge between $25-$50 per hour for Redis development, but this can increase depending on the experience of the developer, the complexity of the project, and the specific requirements of the client.
Future Trends
The future of Redis looks bright, with continuous updates and improvements to the popular open-source data structure server.
With its increasing popularity in real-time stream processing, machine learning applications and microservices architectures, Redis is expected to become even more relevant as these technologies continue to gain adoption across various industries. Additionally, the expansion of cloud-based services such as Amazon Web Services (AWS) offering a managed version of Redis will likely drive further growth for this efficient and versatile database system.