Python Development Firms in Ukraine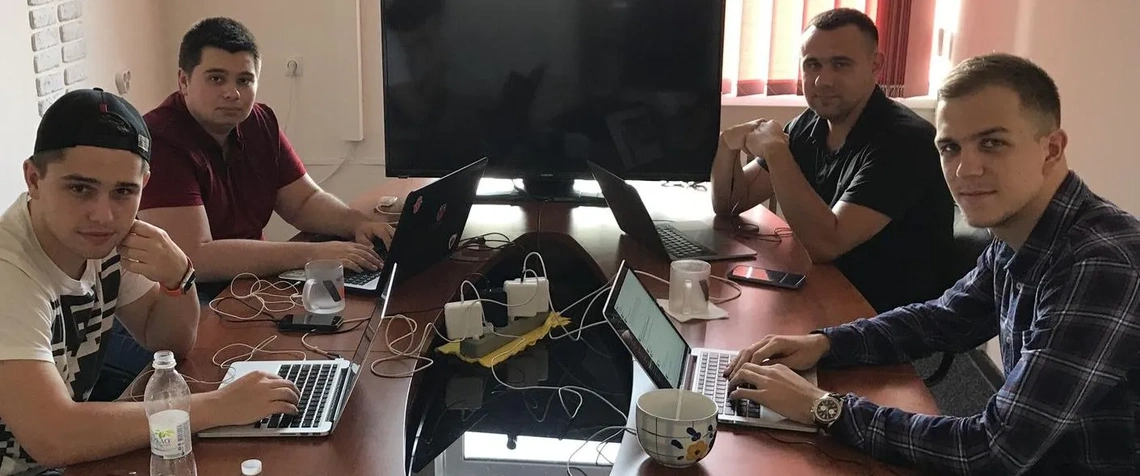 Explore the thriving world of Python development companies in Ukraine, offering exceptional expertise and services to cater to your unique project needs. As a comprehensive directory of top-rated Ukrainian firms, we provide an extensive array of skilled professionals who excel in utilizing this popular programming language for diverse applications. Delve into our curated selection to find the perfect fit for your business requirements and unlock new opportunities with expert Python developers from Ukraine's vibrant tech ecosystem.
(i) Related tech terms: Object-oriented programming, bytecode, interpreter, white-space indentation, dynamic typing, garbage collection.
Featured Websites
🥇 Looking for top-notch Python freelancers? Look no further than Fiverr! Our curated platform of experienced professionals provides affordable and reliable services for any project. From web development to data science, our community has the expertise you need to succeed. Sign up today and let's get started on your next big thing! #FiverrPythonServices #HireAFreelancerToday
How to choose the right firm?
When choosing a Python development company, make sure to do your research and ask for references from past clients.
Make sure the company has a proven track record of successful projects and is experienced in the type of project you need for your organization. Check for reviews and certifications to verify the company's expertise. Lastly, make sure the company is a good fit for your budget and timeline and that they are willing to provide quality customer service.
Typical Projects
Five questions you should ask Python developer(s) before the hire
What experience do you have with Python?
What design patterns have you used in Python development?
What testing and debugging tools do you use?
How comfortable are you working with object-oriented programming?
How do you handle performance optimization?
👋 A lot of companies to analyse? Let us help you to select the trustful service provider!
Technologies that may replace Python
Thinking of other choices (alternatives) may be a decent thought:
JavaScript: A scripting language used to create interactive web pages and applications.
Go: An open source programming language developed by Google for fast and reliable software development.
Rust: A systems programming language focused on safety, speed, and concurrency.
Hire Ukrainian Python Engineers
With lower costs, a high-skilled labor force, and a growing base of Python development professionals in the country, Ukraine is becoming a great option for international clients. With the right investment in the right Python development company, businesses can ensure that they get the best value for their money and the highest quality product.
Top locations: Kyiv, Lviv, Kharkiv, Dnipro, Odesa, Zaporizhzhia, Vinnytsia, Khmelnytskyi, Ivano-Frankivsk.
The typical rates companies charge for Python development in Ukraine vary depending on the type of project, but generally range from $25-$50 per hour.
Future Trends
Python's future looks bright as it continues to be one of the most popular programming languages.
With its versatile use in a wide range of industries, from web development to artificial intelligence and machine learning, Python is likely to continue evolving with more updates on libraries and frameworks which will provide new features such as better performance, improved syntax tools like debugging or testing options for developers' convenience. In addition, we can expect some innovations that make coding easier while maintaining compatibility with existing code. Overall Python offers great stability coupled with an active community so investing time into mastering this language has significant benefits for your career growth over upcoming years!