PostgreSQL Development Firms in Ukraine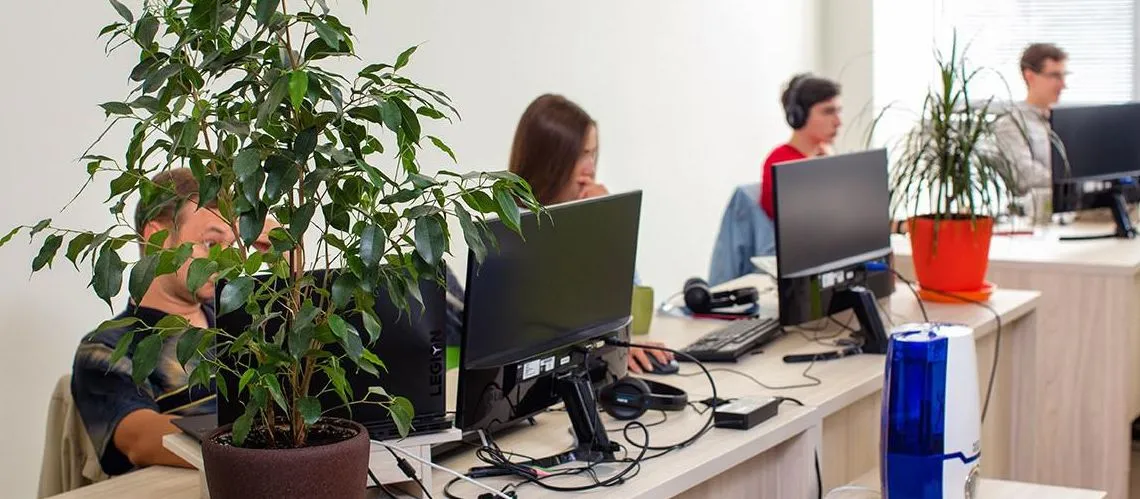 Discover the top PostgreSQL development companies in Ukraine, showcasing their expertise and commitment to providing exceptional database solutions. These industry-leading firms are dedicated to helping businesses efficiently manage vast amounts of data using advanced storage techniques, ensuring seamless performance and scalability. Browse through our curated category to find the perfect partner for your PostgreSQL needs while leveraging Ukraine's thriving tech scene and skilled professionals.
(i) Related tech terms: ACID, Index, Relational Database Management System (RDBMS), SQL, Trigger, View, Data Definition Language (DDL), Data Manipulation Language (DML).
Featured Websites
🥇 Looking for PostgreSQL freelancers? Look no further than Fiverr! Our freelance services marketplace is home to a vast pool of talented professionals with expertise in everything from PostgreSQL development and migration to performance optimization and maintenance. Hire top-rated freelancers at affordable prices today, only on Fiverr.com!
How to choose the right firm?
When choosing a PostgreSQL development company, consider their experience, portfolio, customer feedback, and pricing.
It is also important to ensure that the company has a proven track record of successful PostgreSQL projects and is up-to-date on the latest technologies and trends in the PostgreSQL development space. Lastly, make sure that the company is willing to provide you with the necessary support and resources to meet the needs of your project.
Five questions you should ask PostgreSQL developer(s) before the hire
What experience do you have with PostgreSQL design and architecture?
How do you handle backup and recovery with PostgreSQL?
How have you optimized PostgreSQL performance?
What's your experience with creating, tuning, and optimizing PostgreSQL queries?
How familiar are you with PostgreSQL replication and clustering?
👋 A lot of companies to analyse? Let us help you to select the trustful service provider!
Technologies that may replace PostgreSQL
Thinking of other choices (alternatives) may be a decent thought:
MariaDB: Open source, high-performance relational database designed to be a drop-in replacement for MySQL.
MongoDB: Open source, document-oriented NoSQL database that stores data as JSON documents.
Cassandra: Open source, distributed NoSQL database designed for scalability and high availability.
Hire Ukrainian PostgreSQL Engineers
Companies in Ukraine have access to an experienced and reliable pool of PostgreSQL professionals who specialize in database design, architecture, and performance optimization. With a cost-effective and reliable service, companies in Ukraine can take advantage of the many benefits of PostgreSQL development, such as scalability, high performance, and security.
Top locations: Kyiv, Lviv, Kharkiv, Dnipro, Odesa, Zaporizhzhia, Vinnytsia, Khmelnytskyi, Ivano-Frankivsk.
PostgreSQL development rates in Ukraine can vary widely based on the complexity of the project and the experience level of the developer. Generally, companies charge an hourly rate between $15 and $50 USD per hour.
Future Trends
The future of PostgreSQL looks bright as it continues to be one of the most popular open-source relational databases.
With its strong support for SQL standards and advanced features such as JSON/JSONB data types, PostGIS geospatial database, and excellent scalability options, it is suitable for both small-scale applications and large scale enterprise deployments. As more organizations embrace PostgreSQL, we can expect further enhancements in areas like performance optimization, high availability solutions with innovations in cloud-native offerings on Kubernetes environments alongside multi-model innovation where integration between management platforms shall lead to higher developer productivity that could drive rapid uptake across several industries.