Oracle Development Firms in Ukraine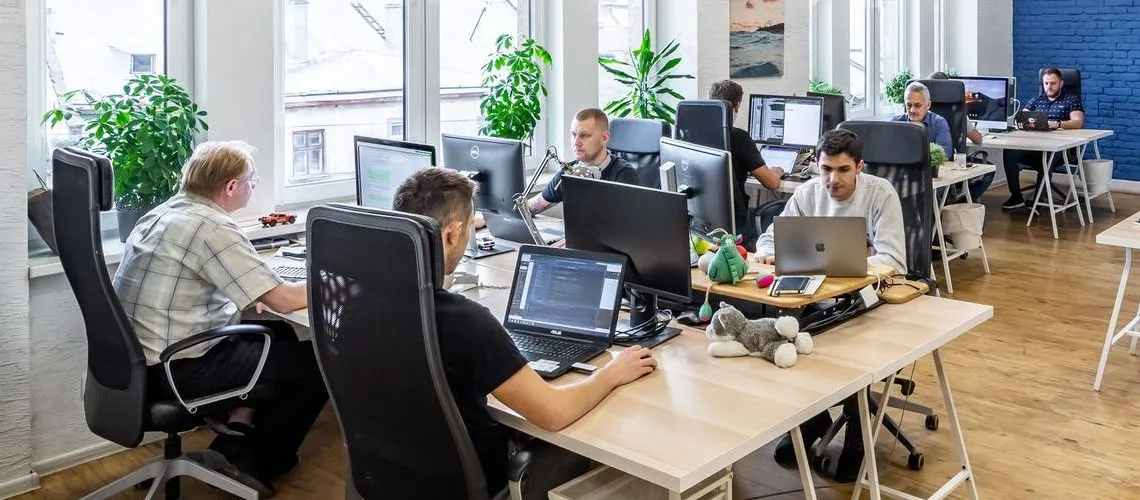 Discover top-notch Oracle Development Companies in Ukraine with our comprehensive directory. These leading firms provide end-to-end services covering Oracle-based solutions, including database design and administration, custom app development, performance tuning and more. Browse through our listings to find an experienced partner that suits your business needs and excels in delivering reliable and effective solutions tailored to the unique requirements of your enterprise.
(i) Related tech terms: ACID, Oracle RDBMS, PL/SQL, SQL, Oracle Database, OCI, Data Guard, Real Application Clusters, Oracle Enterprise Manager
Featured Websites
🥇 Looking for a reliable and affordable Oracle freelancer? Look no further than Fiverr.com! Our talented freelancers offer top-quality work at competitive prices. With thousands of experienced professionals to choose from, you're sure to find the perfect match for your project needs. Get started today and get ahead with expert Oracle solutions from Fiverr!
How to choose the right firm?
When choosing an Oracle development company, it is important to consider their experience and expertise in the Oracle development platform, their customer service and support, and their ability to provide solutions that meet your specific needs.
Additionally, look for companies that have a proven track record of successful projects, a portfolio of work, and customer references. Finally, make sure to understand the pricing structure and timeline before engaging with a company.
Five questions you should ask Oracle developer(s) before the hire
What experience do you have working with the Oracle database technology?
What techniques do you use to debug Oracle database issues?
What challenges have you encountered while developing applications using Oracle databases?
How do you keep up with the latest Oracle database releases?
How do you ensure database security and performance?
👋 A lot of companies to analyse? Let us help you to select the trustful service provider!
Technologies that may replace Oracle
Thinking of other choices (alternatives) may be a decent thought:
PostgreSQL: An open source relational database management system that is highly extensible and compliant with SQL standards.
MySQL: An open source relational database management system that is widely used for web-based applications.
Microsoft SQL Server: A relational database management system from Microsoft that is designed for scalability and performance.
Hire Ukrainian Oracle Engineers
From providing high-quality applications to offering specialized consulting services, these companies are well-equipped to handle complex development tasks and help their clients succeed. With their expertise and knowledge, they provide the perfect platform to optimize the performance of your business.
Top locations: Kyiv, Lviv, Kharkiv, Dnipro, Odesa, Zaporizhzhia, Vinnytsia, Khmelnytskyi, Ivano-Frankivsk.
The typical rates for Oracle development in Ukraine vary depending on the specific requirements of the project. Generally, the rates range from $20 to $50 per hour, although some companies may charge more for specialist skills such as Oracle Cloud or Big Data.
Future Trends
The future of Oracle looks bright, as the company continues to innovate and provide solutions for businesses in various industries.
With their robust cloud offerings and advancements in artificial intelligence and machine learning, Oracle is poised to stay at the forefront of technology. The recent acquisition of NetSuite only strengthens their position as a leader in enterprise software solutions. Overall, it seems that Oracle will remain a significant player in the tech industry for years to come.