OpenGL Development Firms in Ukraine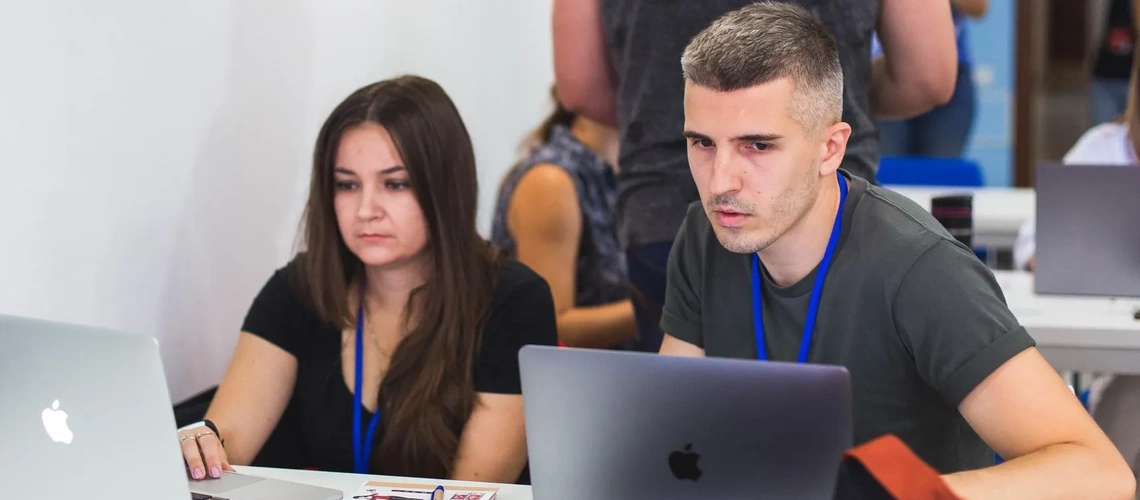 Discover some of the top OpenGL Development Companies in Ukraine, offering cutting-edge solutions for rendering 2D and 3D graphics across various platforms. Browse through our carefully curated list of industry leaders that specialize in designing, creating, and optimizing interactive applications for gaming, simulation, virtual reality (VR), and augmented reality (AR). Enhance your projects with exceptional visual experiences by partnering with these expert Ukrainian professionals!
(i) Related tech terms: Vertex Buffer Object, Shader, Framebuffer, Rasterization, Texture Mapping, Transform Feedback.
Featured Websites
🥇 Looking for top-notch OpenGL freelancers? Head to Fiverr.com! With a myriad of talented professionals at your fingertips, you can find expert-level talent to take your project from good to great. Whether it's 3D modeling or game development, our platform has got you covered. Start browsing today and connect with the best OpenGL specialists on the market!
Codeminders is a passionate and energetic team of veteran experts, established in Silicon Valley, that provides startups and enterprises with access to Big D...
How to choose the right firm?
The best way to choose the right OpenGL development company is to research and identify companies that specialize in OpenGL development and have a proven track record in delivering quality projects on time and on budget.
Consider factors such as experience, price, customer support, and portfolio when making your decision.
Five questions you should ask OpenGL developer(s) before the hire
How familiar are you with the OpenGL architecture and its features?
What challenges have you faced in developing with OpenGL?
How do you handle debugging issues related to OpenGL?
What experience do you have with shader programming?
How do you ensure that your OpenGL code is backward compatible?
👋 A lot of companies to analyse? Let us help you to select the trustful service provider!
Technologies that may replace OpenGL
Thinking of other choices (alternatives) may be a decent thought:
Vulkan: A low-overhead, cross-platform 3D graphics and compute API.
DirectX 12: Microsoft's latest version of its proprietary graphics API for Windows.
Metal: Apple's low-overhead, low-level 3D graphics and compute API for their platforms.
Hire Ukrainian OpenGL Engineers
Whether you're looking for a team to create a new product, or to enhance an existing one, a number of experienced developers from Ukraine can provide you with the highest quality service. With some of the best talent in the industry, these companies can provide you with an effective and efficient solution for your OpenGL development needs.
Top locations: Kyiv, Lviv, Kharkiv, Dnipro, Odesa, Zaporizhzhia, Vinnytsia, Khmelnytskyi, Ivano-Frankivsk.
The typical rate for OpenGL development in Ukraine varies depending on the size of the project, complexity of the tasks, and the experience of the developers. Generally, the rates range from $15 to $30 per hour.
Future Trends
The future of OpenGL seems to be uncertain with the rise of newer graphics APIs such as Vulkan and DirectX 12.
However, it still remains a popular choice for developers due to its cross-platform compatibility and ease of use. The latest version, OpenGL 4.6, offers improved performance optimizations and new features like SPIR-V support for enhanced shader programming flexibility. It is speculated that the upcoming versions will focus on further improving performance and extending backward compatibility while integrating modern hardware functions in this age where machine learning systems are becoming ubiquitous in multiple domains including gaming applications