Microsoft Development Firms in Ukraine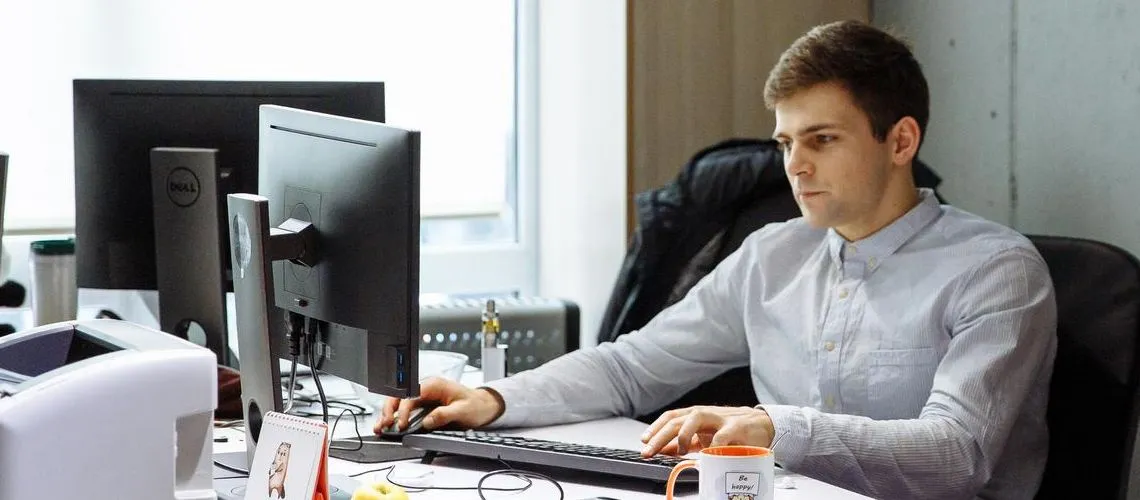 Discover the top Microsoft Development Companies in Ukraine, featuring a curated selection of highly skilled professionals specializing in various Microsoft technologies. These companies boast extensive experience and expertise to handle all aspects of your project from design and development to support and consultation. Explore our comprehensive list to find the perfect partner for bringing your vision to life with cutting-edge Microsoft solutions tailored specifically for your unique business needs.
(i) Related tech terms: Microsoft Azure, Office 365, Windows Server, SQL Server, Active Directory, SharePoint, .NET, Visual Studio.
Featured Websites
🥇 Looking for top-notch Microsoft freelancers? Look no further than Fiverr! Our marketplace is filled with talented professionals who can tackle any project – whether you need help with coding, designing, or data analysis. With affordable prices and quick turnaround times, there's simply no better place to find the help you need to take your business to the next level. So why wait? Start browsing our amazing selection of experts today and discover what Fiverr can do for you!
How to choose the right firm?
When choosing a Microsoft development company, it is important to consider their experience, portfolio, and references from past clients.
Additionally, it is important to ensure that the company has the tools and resources necessary to develop the software you need. Finally, it is important to make sure that the company is able to provide timely and quality customer service.
Typical Projects
Five questions you should ask Microsoft developer(s) before the hire
What experience do you have developing applications for the Microsoft platform?
How do you ensure compatibility across versions of Microsoft products?
What strategies do you use to troubleshoot and debug applications?
Describe a difficult problem you solved using the Microsoft development tools.
What challenges have you encountered while developing applications for Microsoft technologies?
👋 A lot of companies to analyse? Let us help you to select the trustful service provider!
Technologies that may replace Microsoft
Thinking of other choices (alternatives) may be a decent thought:
Linux: A free and open-source operating system used by many businesses and individuals.
Google Cloud Platform: A suite of cloud computing services offered by Google, including storage, computing, and networking.
Amazon Web Services: Amazon's cloud computing platform, offering a range of services including storage, analytics, and machine learning.
Hire Ukrainian Microsoft Engineers
With an experienced and talented pool of developers at their disposal, these companies can help realize any development project, big or small. Furthermore, the cost of doing business in Ukraine is significantly lower than in other countries, making it an attractive option for companies looking to save money.
Top locations: Kyiv, Lviv, Kharkiv, Dnipro, Odesa, Zaporizhzhia, Vinnytsia, Khmelnytskyi, Ivano-Frankivsk.
It is difficult to provide an exact answer to this question as rates vary widely depending on the company, the project scope, the complexity of the project, and the skills and experience of the developers. However, in general, rates for Microsoft development in Ukraine tend to range from $15 to $50 per hour.
Future Trends
Microsoft's future looks bright as they continue to place a strong focus on cloud computing and AI.
With the growth of remote work, their collaboration tools such as Teams have been in high demand. Additionally, Microsoft is making strides towards becoming carbon negative by 2030 with their sustainability efforts. As technology continues to advance at a rapid pace, Microsoft appears to be well-positioned for continued success in multiple industries.