MailChimp Development Firms in Ukraine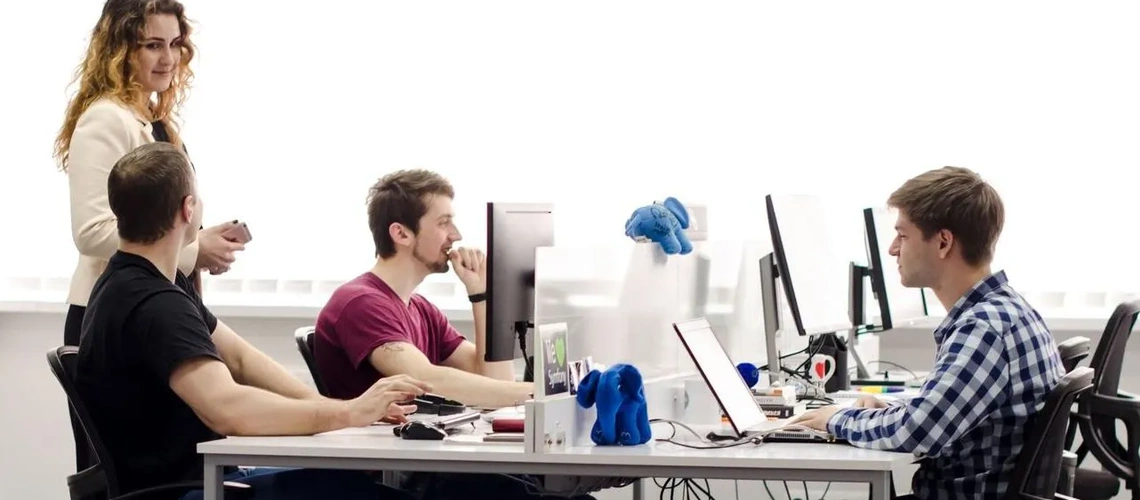 Discover top-notch MailChimp Development Companies in Ukraine here, where you'll find a carefully curated list of agencies specializing in email marketing, automation, and template design. These companies are dedicated to assisting businesses of all sizes with their diverse MailChimp needs by offering rich expertise and custom solutions for seamless integration into your existing digital strategies. Explore now and elevate your email campaigns like never before!
(i) Related tech terms: MailChimp API, MailChimp Automation, MailChimp Templates, MailChimp Subscribers, MailChimp Campaigns, MailChimp Lists.
Featured Websites
🥇 Boost your email game with MailChimp pros on Fiverr! Get expert services for creating, designing and sending powerful marketing campaigns to your audience. Find freelancers who specialize in creating custom templates, automating workflows or optimizing lists. Hire now and take advantage of Fiverr's secure payments and quick delivery.
How to choose the right firm?
When choosing a MailChimp development company, consider things such as their years of experience, customer reviews, portfolio of past projects, pricing structure, and the size of their team.
Additionally, make sure to check what type of expertise they have in MailChimp software development, and ask for proof of their work. Ultimately, the best MailChimp development company will be one that checks all the boxes and offers a quality service at an affordable price.
Five questions you should ask MailChimp developer(s) before the hire
What experience do you have with MailChimp and its API?
Describe a MailChimp project you have worked on, and how you designed it?
How do you handle version control while working with MailChimp?
How did you address those challenges?
What tips do you have for creating effective email campaigns on MailChimp?
👋 A lot of companies to analyse? Let us help you to select the trustful service provider!
Technologies that may replace MailChimp
Thinking of other choices (alternatives) may be a decent thought:
Constant Contact: Email marketing platform that helps businesses reach their customers with newsletters, surveys, and promotions.
Mailjet: All-in-one marketing and transactional email platform that enables businesses to send out automated emails.
SendinBlue: Email marketing solution that helps businesses create campaigns, track performance, and manage contacts.
Hire Ukrainian MailChimp Engineers
Ukraine has a growing tech sector and a high number of experienced software engineers, making it an attractive destination for companies looking to develop MailChimp solutions. Ukraine also offers competitive pricing, with the potential to save up to 30% on development costs compared to other countries.
Top locations: Kyiv, Lviv, Kharkiv, Dnipro, Odesa, Zaporizhzhia, Vinnytsia, Khmelnytskyi, Ivano-Frankivsk.
The cost of MailChimp development in Ukraine depends on a range of factors, such as the complexity of the project, the expertise of the developer, and the length of the project. Generally speaking, rates can range from $25 to $50 per hour, depending on the scope of the project.
Future Trends
The future of MailChimp is looking bright as the company continues to innovate and expand its services.
With a focus on small businesses, MailChimp has been able to position itself as a leader in email marketing automation. The introduction of new features such as landing pages and social media integration have further cemented their place in the market. Moving forward, we can expect MailChimp to continue improving user experience while also adding new tools for marketers to help them reach their audience more effectively.