Kubernetes Development Firms in Ukraine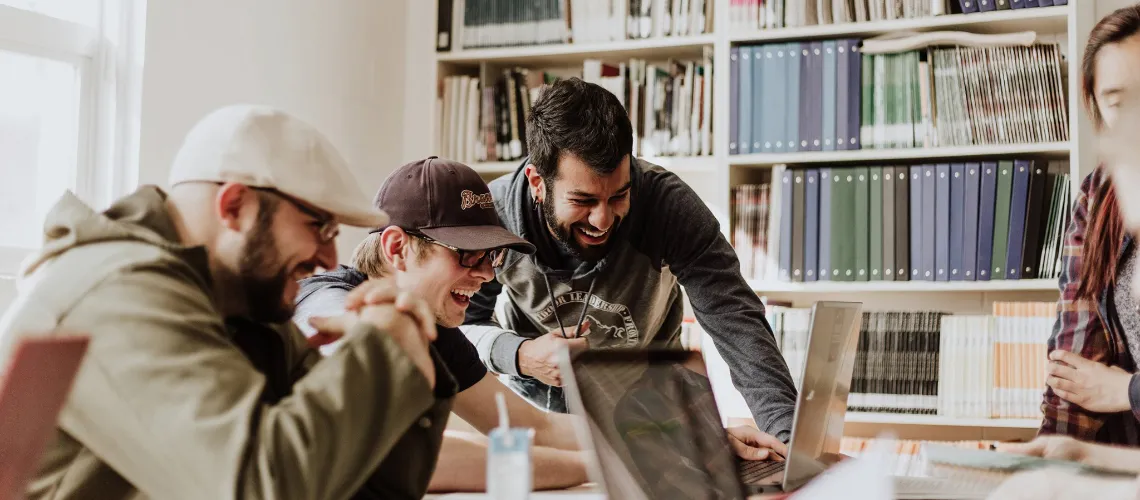 Explore our comprehensive list of top Kubernetes Development Companies in Ukraine, offering cutting-edge solutions for your intricate cloud infrastructure needs. These highly skilled teams provide expertise in cluster management, container orchestration, and seamless deployment to ensure scalability and reliability across various industries. Elevate your business with advanced technologies using the support from these exceptional Ukrainian companies that excel in implementing robust Kubernetes-powered platforms tailored to your specific requirements.
(i) Related tech terms: Kubernetes, container orchestration, pod, deployment, microservices, service mesh, ingress controller, cluster, node, namespace.
Featured Websites
🥇 Looking for top-notch Kubernetes freelancers? Look no further than Fiverr! Our platform offers access to a vast network of talented professionals who are ready and eager to help you tackle any project. With competitive pricing, fast turnaround times, and exceptional quality workmanship, our team is the perfect choice for anyone seeking reliable freelance services. So why wait? Sign up today and start putting your Kubernetes needs in the hands of experts!
How to choose the right firm?
When choosing a Kubernetes development company, consider their experience, portfolio, customer reviews, and technical capabilities.
Research the company's ability to develop, deploy, and manage Kubernetes-based applications and services. Make sure they have the necessary skills, expertise, and resources to ensure the successful development of your project.
Five questions you should ask Kubernetes developer(s) before the hire
What experience do you have working with Kubernetes?
What strategies do you use to ensure high availability of Kubernetes applications?
What tools do you use to monitor and debug Kubernetes applications?
Explain the process of upgrading Kubernetes clusters.
How do you create and manage Kubernetes services?
👋 A lot of companies to analyse? Let us help you to select the trustful service provider!
Technologies that may replace Kubernetes
Thinking of other choices (alternatives) may be a decent thought:
Docker Swarm: A container orchestration platform that allows users to manage a cluster of Docker nodes as a single virtual system.
Amazon ECS: Amazon Elastic Container Service is a fully managed container orchestration service that allows users to manage and scale containerized applications on AWS.
Mesos: A distributed systems kernel that abstracts CPU, memory, storage, and other compute resources away from machines.
Hire Ukrainian Kubernetes Engineers
With their experienced and knowledgeable teams, these firms can provide reliable, cost-effective solutions to help businesses optimize their cloud infrastructures, increase their scalability, and provide a secure and reliable environment for their business operations. With the right Kubernetes development company in Ukraine, businesses can benefit from the latest advances in cloud computing, while ensuring a safe, reliable, and cost-effective platform to help them succeed.
Top locations: Kyiv, Lviv, Kharkiv, Dnipro, Odesa, Zaporizhzhia, Vinnytsia, Khmelnytskyi, Ivano-Frankivsk.
The typical rates companies charge for Kubernetes development in Ukraine depend on the specific project requirements and the experience and skills of the developer. Generally, the rates range from $20 to $50 per hour, with most experienced Kubernetes developers charging around $30 per hour.
Future Trends
The future of Kubernetes looks bright as it continues to gain popularity and adoption among organizations.
There are constantly new features and enhancements being added to improve scalability, security, and ease-of-use. With the rise of cloud-native applications, Kubernetes is becoming a key technology for managing microservices architectures. The community-driven development ensures that Kubernetes will continue to evolve and adapt to meet the changing needs of developers in the coming years.