Elm Development Firms in Ukraine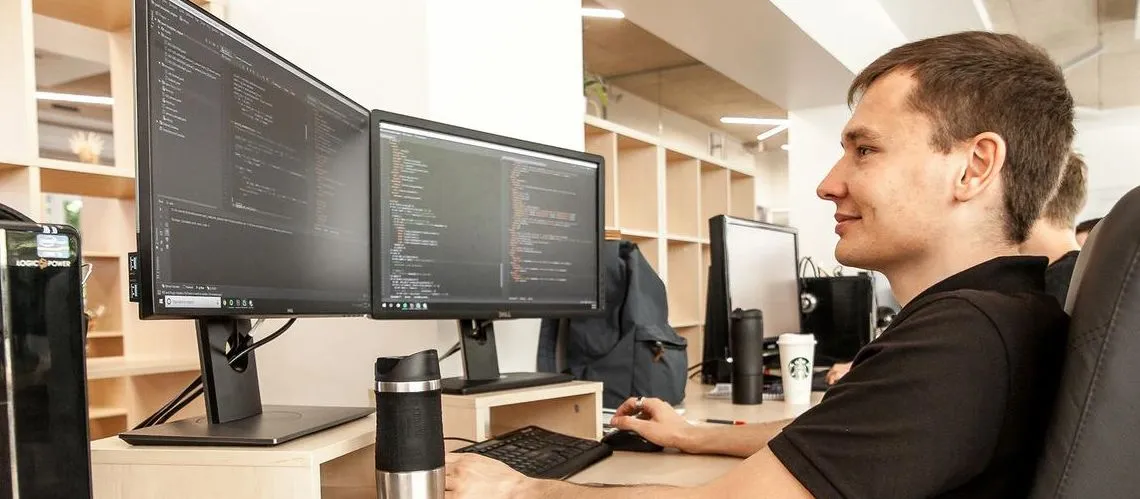 Discover top-notch Elm Development Companies in Ukraine that are masters of leveraging this functional programming language to create tailor-made software solutions. Compiled for your convenience, our category features the industry's leading talent, showcasing their expertise in creating intuitive and efficient web applications with a robust architecture. Explore these expert teams and elevate your next project with the unique benefits of Elm – simplicity, scalability, security and seamless performance optimization.
(i) Related tech terms: Compiler, Virtual DOM, Type Inference, Pattern Matching, Currying, Immutability.
Featured Websites
🥇 Looking for top-notch Elm freelancers who can exceed your expectations? Look no further than Fiverr.com! Our marketplace offers a huge selection of talented professionals ready to tackle any project, big or small. Whether you need help with coding, design, writing, or anything in between – we've got you covered. So why wait? Sign up today and start hiring the best Elm freelancers on Fiverr!
WeSoftYou is an innovative software development company with R&D offices in Ukraine and a sales office in the USA. We provide pre-seed startups, small and mi...
How to choose the right firm?
When choosing an Elm development company, it's important to consider their experience and expertise in the language, their track record of successful projects, their availability and responsiveness, their cost-efficiency, and their technical support services.
It's also important to ensure that their team is knowledgeable and experienced in the latest technologies, and that you feel comfortable working with them.
Five questions you should ask Elm developer(s) before the hire
What experience do you have working with Elm?
Describe your experience with validating user inputs with Elm.
What have you done to optimize performance of your Elm applications?
Are you familiar with the Elm package ecosystem and how to find or create packages?
What challenges have you faced when developing Elm applications?
👋 A lot of companies to analyse? Let us help you to select the trustful service provider!
Technologies that may replace Elm
Thinking of other choices (alternatives) may be a decent thought:
React: A JavaScript library for building user interfaces.
TypeScript: A typed superset of JavaScript that compiles to plain JavaScript.
Angular: A TypeScript-based open-source web application framework.
Hire Ukrainian Elm Engineers
With talented developers and competitive prices, Ukrainian Elm development companies provide a great opportunity to get the most out of your project. Whether you're looking for a full-stack solution, a low-cost entry into Elm development, or anything in between, Ukrainian Elm development companies are sure to have the solution for you.
Top locations: Kyiv, Lviv, Kharkiv, Dnipro, Odesa, Zaporizhzhia, Vinnytsia, Khmelnytskyi, Ivano-Frankivsk.
The typical rates for Elm development in Ukraine vary greatly based on the complexity of the project and the experience of the developer. But generally, rates can range from $20-40 per hour for entry-level developers, up to $50-100 per hour for experienced developers.
Future Trends
The future of Elm looks bright as it continues to gain popularity among web developers and companies.
With its focus on reliable, maintainable code that is easy to read and test, Elm provides a unique experience for those looking for an alternative to JavaScript. As more developers adopt the language and contribute to its ecosystem of tools, libraries, and frameworks, we can expect the growth of Elm-based projects in various industries.