C# Development Firms in Ukraine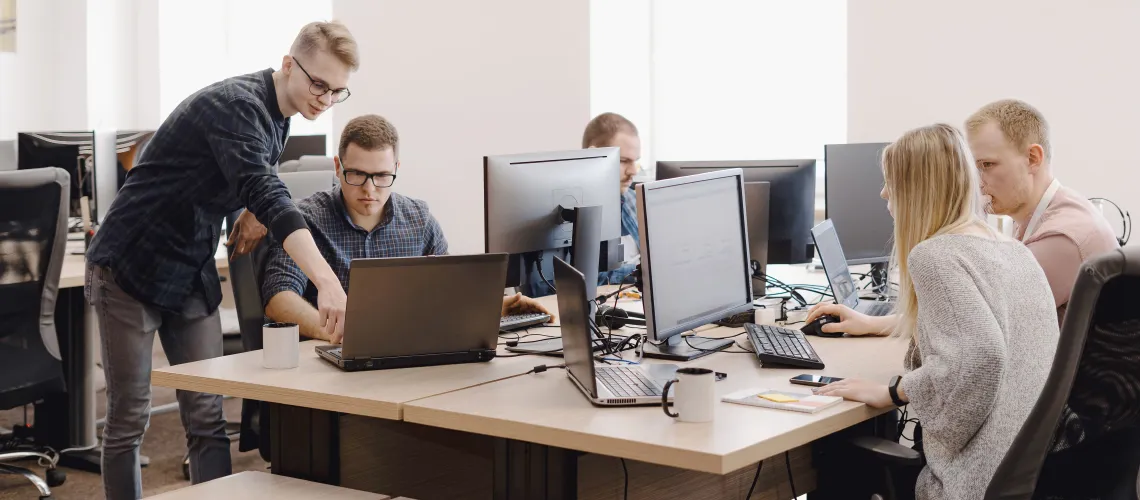 Discover the top C# development companies in Ukraine with our comprehensive listings. These talented firms specialize in crafting exceptional software solutions, leveraging their expertise in C# and other technologies to deliver innovative products for clients across diverse industries. Browse through these industry-leading Ukrainian companies and make an informed choice by evaluating relevant criteria such as company profiles, project portfolios, customer reviews, and more!
(i) Related tech terms: Namespace, Class, Interface, Delegate, Generics, Polymorphism, Reflection, Attribute, Threading, Event, Operator Overloading.
Featured Websites
🥇 Attention all companies! Are you looking for reliable and affordable C# freelancers? Look no further than Fiverr.com, the world's largest freelance services marketplace. Our vetted professionals offer top-quality coding skills at competitive prices to ensure your projects are completed on time and within budget. Hire a C# freelancer today on Fiverr.com and take your company to the next level!
How to choose the right firm?
When choosing a C# development company, it is important to consider factors such as their experience and expertise, the quality of services they offer, the cost of development, the speed of delivery, and the customer support they provide.
Additionally, be sure to ask for references, read reviews, and research their portfolio to make sure that they are the right fit for your project.
Five questions you should ask C# developer(s) before the hire
What experience do you have with .NET technologies, particularly C#?
What have been your most challenging C# projects?
What is the use of the await keyword in C#?
What development tools and libraries have you used to build applications in C#?
How do you handle memory management in C#?
👋 A lot of companies to analyse? Let us help you to select the trustful service provider!
Technologies that may replace C#
Thinking of other choices (alternatives) may be a decent thought:
Java: A general-purpose, object-oriented programming language used for developing a variety of software applications.
Python: A high-level, interpreted, and object-oriented programming language used for building a variety of applications.
JavaScript: A scripting language used for creating interactive web applications.
Hire Ukrainian C# Engineers
Many of these companies have years of experience and a solid track record of successful projects. They also offer competitive prices and excellent customer service.
Top locations: Kyiv, Lviv, Kharkiv, Dnipro, Odesa, Zaporizhzhia, Vinnytsia, Khmelnytskyi, Ivano-Frankivsk.
The typical rate for C# development in Ukraine varies depending on the complexity of the project and the experience of the developer. Generally, the cost of development in Ukraine is lower than in other countries with similar levels of expertise and can range from $25 to $60 per hour.
Future Trends
The future of C# seems bright as Microsoft continues to invest in its development for a wide range of platforms.
The recent release of .NET 5, along with advances in cloud computing and artificial intelligence, has opened up new opportunities for the language. There is also growing interest among developers in open-source alternatives like .NET Core and Mono that can be used on non-Microsoft platforms such as Linux and macOS. With this increasing adoption, it appears likely that C# will continue to play an important role in software development well into the future.