Azure Development Firms in Ukraine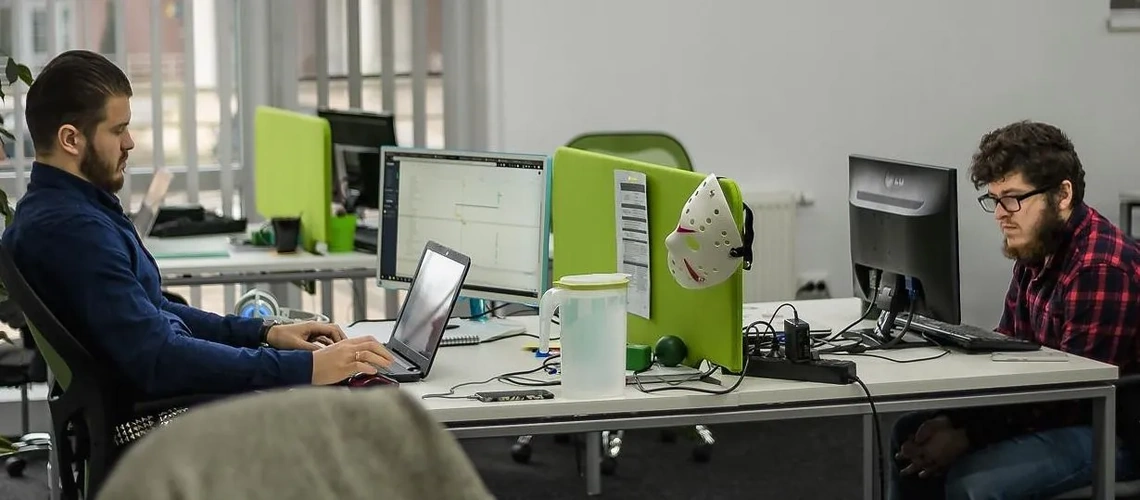 Discover top-notch Azure Development Companies in Ukraine, offering exceptional services to meet your cloud needs. These industry-leading providers are experts in delivering innovative and scalable solutions on Microsoft's Azure platform. Explore our carefully curated list of companies specializing in various aspects of Azure development to find the perfect partner for your business' digital transformation journey.
(i) Related tech terms: Cloud service, Azure Resource Manager, Virtual Machines, Storage Accounts, App Services, Virtual Network, Azure Active Directory, Azure SQL Database, Azure Automation, Azure Functions, Container Service, Key Vault.
Featured Websites
🥇 Looking for top-quality Azure freelancers to help you with your projects? Look no further than Fiverr! Our innovative freelance services marketplace connects you with highly skilled professionals who can handle all of your cloud computing needs. With fast and reliable service at affordable prices, we make it easy to find the perfect freelancer for any job. So why wait? Sign up today and discover what Fiverr can do for you!
How to choose the right firm?
When selecting an Azure development company, it is important to consider their experience with the platform, review their portfolio of completed projects, check references and customer reviews, and ask questions to confirm that the company is a good fit for your project.
Additionally, make sure that the company is up-to-date with the latest Azure features and technologies and that they are willing to work with you to create a successful solution.
Typical Projects
Five questions you should ask Azure developer(s) before the hire
What experience do you have working with Azure services?
What strategies do you use to scale Azure applications?
What experience do you have with designing, developing, and deploying Azure solutions?
How familiar are you with Azure's security and compliance options?
How do you ensure high availability for Azure applications?
👋 A lot of companies to analyse? Let us help you to select the trustful service provider!
Technologies that may replace Azure
Thinking of other choices (alternatives) may be a decent thought:
Amazon Web Services (AWS): A comprehensive cloud computing platform providing a wide range of services, including compute, storage, and networking.
Google Cloud Platform (GCP): A cloud computing platform offering a variety of services, including storage, analytics, and computing.
IBM Cloud: A cloud computing platform offering services such as artificial intelligence, blockchain, and serverless computing.
Hire Ukrainian Azure Engineers
They are experienced with the latest technologies and have the necessary technical expertise to develop powerful, reliable and secure Azure applications. Furthermore, their cost-effective rates and flexible engagement models make them an ideal choice for companies of all sizes.
Top locations: Kyiv, Lviv, Kharkiv, Dnipro, Odesa, Zaporizhzhia, Vinnytsia, Khmelnytskyi, Ivano-Frankivsk.
The typical rates for Azure development in Ukraine vary depending on the complexity of the project, the expertise of the Azure developer, and the number of hours required. Generally, the hourly rate for Azure developers in Ukraine ranges from $20 to $50 per hour, with more experienced developers charging higher rates.
Future Trends
The future of Azure appears promising with Microsoft's continued investment in the platform.
They have announced plans to expand their hybrid cloud capabilities and strengthen partnerships with major companies such as SAP. Additionally, they are focusing on improving artificial intelligence (AI) features within Azure to better serve business needs. As more businesses turn towards digital transformation, the demand for cloud technologies like Azure is likely to increase further, pushing it towards a bright future.