AR (Augmented Reality) Development Firms in Ukraine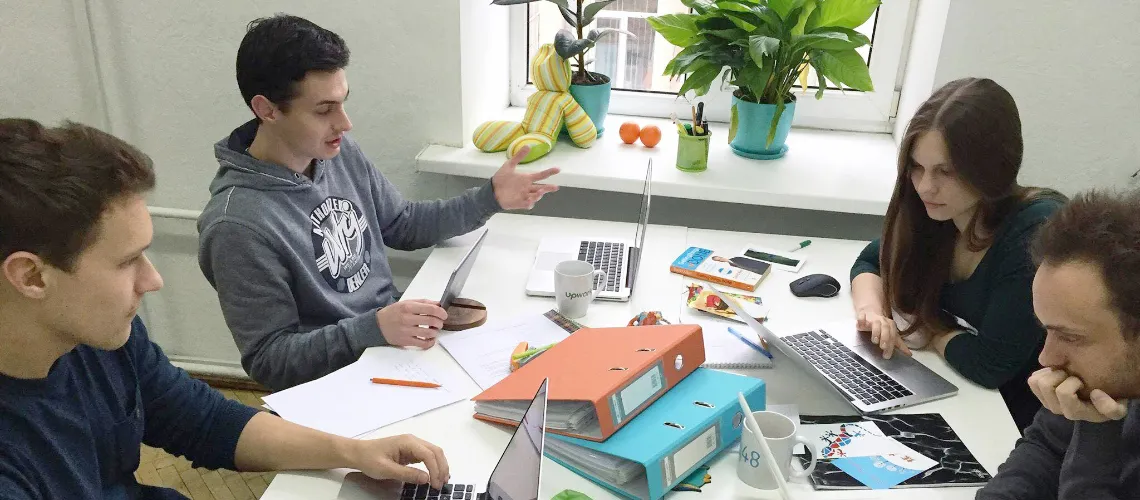 Discover the innovative world of AR development companies in Ukraine, which have earned a remarkable reputation for creating immersive and interactive augmented reality experiences. These specialized agencies combine cutting-edge technologies with exceptional creativity to design highly engaging applications that revolutionize industries such as gaming, retail, education, healthcare and many more. Browse through our top picks and find your perfect partner in bringing your unique AR project to life!
(i) Related tech terms: Spatial Mapping, Augmented Reality Markers, Geolocation, Image Recognition, 3D Modeling.
Featured Websites
🥇 Unlock the potential of Augmented Reality with Fiverr! Transform your business and bring your ideas to life by hiring top AR freelancers today. From developing interactive experiences, to creating stunning visual content – our talented pool of experts are ready to help you stay ahead in this digital age. Get started now and explore endless possibilities at Fiverr!
How to choose the right firm?
When choosing an AR development company, it is important to consider their portfolio of work, the technology they use, their availability and communication style, the cost of their services, and the quality of the customer service they provide.
It is also important to research their customer reviews to ensure they are a reputable and qualified company.
Five questions you should ask AR (Augmented Reality) developer(s) before the hire
What experience do you have developing applications with AR technology?
How do you ensure the security and privacy of user data when developing AR applications?
What techniques do you use to make sure the AR experience is smooth and fluid for users?
How do you handle user engagement within AR applications?
What challenges have you faced while developing AR applications?
👋 A lot of companies to analyse? Let us help you to select the trustful service provider!
Technologies that may replace AR (Augmented Reality)
Thinking of other choices (alternatives) may be a decent thought:
Mixed Reality (MR): Combines elements of both virtual and augmented reality to create a hybrid of the two technologies.
Virtual Reality (VR): A completely immersive experience that uses computer-generated images and sounds to create a simulated environment.
Projection Mapping: Uses projected light to create interactive visuals on any surface.
Hire Ukrainian AR (Augmented Reality) Engineers
With a strong focus on emerging technologies, Ukraine is quickly becoming a leader in AR development, providing cost-effective and reliable solutions to businesses in need. Ukraine has an experienced and highly qualified workforce, with a wide range of highly specialized industry knowledge and expertise, allowing them to provide services that fully meet the needs of their customers.
Top locations: Kyiv, Lviv, Kharkiv, Dnipro, Odesa, Zaporizhzhia, Vinnytsia, Khmelnytskyi, Ivano-Frankivsk.
The typical rate for AR development in Ukraine varies widely depending on the complexity of the project, the size of the development team, and the amount of time required to complete the project. Generally, rates can range from $15-150 per hour. Companies may also offer discounts for larger projects and for long-term engagements.
Future Trends
The future of AR (Augmented Reality) looks very promising as it has the potential to revolutionize various industries such as healthcare, education, and retail.
With the increasing advancements in technology such as 5G networks, wearable devices and smartphones with powerful processors; it is expected that more innovative applications will be developed for this field. The integration of AI in AR can also further enhance its capabilities leading towards a world where augmented reality becomes an essential tool for communication and interaction with the digital world.