Amazon API Development Firms in Ukraine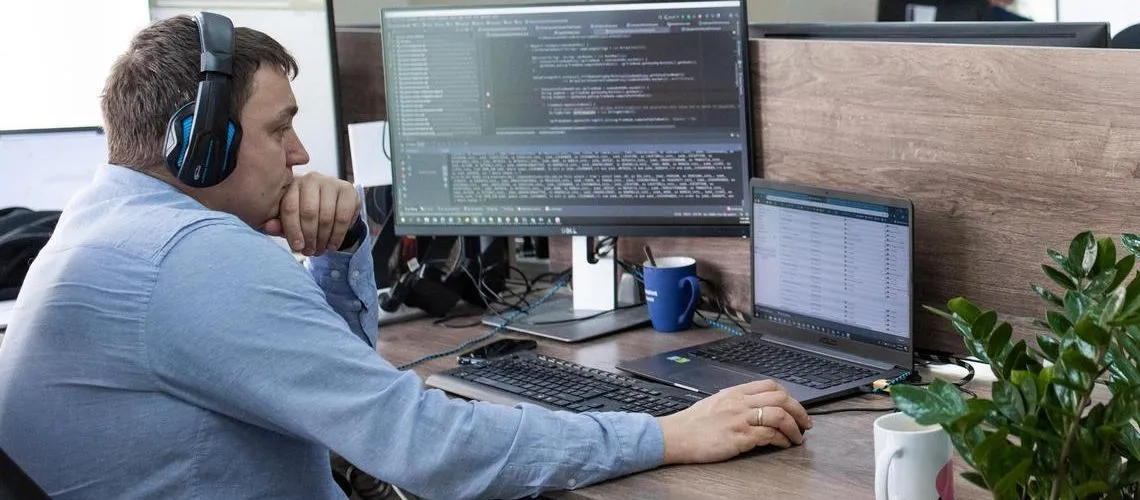 Discover top-rated Amazon API Development Companies in Ukraine that specialize in creating seamless integrations and scalable solutions for your business. Our curated listings feature experienced professionals who excel at leveraging the powerful capabilities of Amazon APIs, ensuring your e-commerce and cloud-based ventures thrive. Browse through these companies to find the perfect fit for your project requirements and enhance your digital presence with their exceptional expertise.
(i) Related tech terms: REST APIs, SOAP APIs, GraphQL APIs, Amazon S3, Amazon EC2, Amazon DynamoDB, Amazon Lambda.
Featured Websites
🥇 Looking to hire an Amazon API expert? Look no further than Fiverr! Our freelance services marketplace is home to a talented pool of developers who specialize in all things Amazon. From API integration and development to troubleshooting and optimization, our freelancers have the expertise you need at prices that can't be beat. Don't wait – browse our selection today and find the perfect freelancer for your project!
Dnipro
|
|
Alexey Vakarchuk
Lanp is a digital agency with extensive experience in providing complete solutions for businesses, from concept to completion. Our team of professionals are ...
How to choose the right firm?
When selecting an Amazon API development company, it is important to look for one with a proven track record of success, experienced developers that have a good understanding of Amazon platform and APIs, and excellent customer support.
Additionally, ask for references and request to see past projects to ensure the company can deliver results on time and on budget.
Five questions you should ask Amazon API developer(s) before the hire
What experience do you have developing APIs?
What challenges have you faced while developing API integrations with Amazon?
What strategies do you use to handle API compatibility issues when working with Amazon?
What tools do you use to test and monitor API performance when developing for Amazon?
How have you optimized API performance when working with Amazon?
👋 A lot of companies to analyse? Let us help you to select the trustful service provider!
Technologies that may replace Amazon API
Thinking of other choices (alternatives) may be a decent thought:
Google Cloud Platform: Google Cloud Platform is a suite of cloud computing services that provides a platform for businesses to build, test, and deploy applications.
Microsoft Azure: Microsoft Azure is a cloud computing platform and infrastructure created by Microsoft for building, deploying, and managing applications and services through a global network of Microsoft-managed data centers.
IBM Cloud: IBM Cloud is a suite of cloud computing services from IBM that offers both platform as a service (PaaS) and infrastructure as a service (IaaS) offerings.
Hire Ukrainian Amazon API Engineers
With their extensive experience and expertise, they provide you with the most comprehensive Amazon API development services available, offering a wide range of solutions tailored to your specific needs and objectives. They provide cost-effective, high-quality solutions and services, allowing you to build powerful applications with ease and efficiency.
Top locations: Kyiv, Lviv, Kharkiv, Dnipro, Odesa, Zaporizhzhia, Vinnytsia, Khmelnytskyi, Ivano-Frankivsk.
The typical rates for Amazon API development in Ukraine vary depending on the complexity of the project, the expertise of the developers, and the timeline for completion. Generally, Amazon API development services range from $20 to $50 per hour. Some companies may also charge a fixed rate for the entire project.
Future Trends
The future of Amazon API looks promising as more and more businesses are moving towards e-commerce.
The need for streamlined processes has made APIs indispensable tools in the tech industry, with companies like Amazon leading the way. As technology advances and consumer demands increase, we can expect to see further development in their APIs, making it easier for developers to integrate services such as Alexa or shopping carts into their own applications seamlessly. Overall, ongoing investment in creating robust systems that support modern business environments will be important to maintain a competitive edge.