Inspiring Startup Stories: From Dream to Reality in Business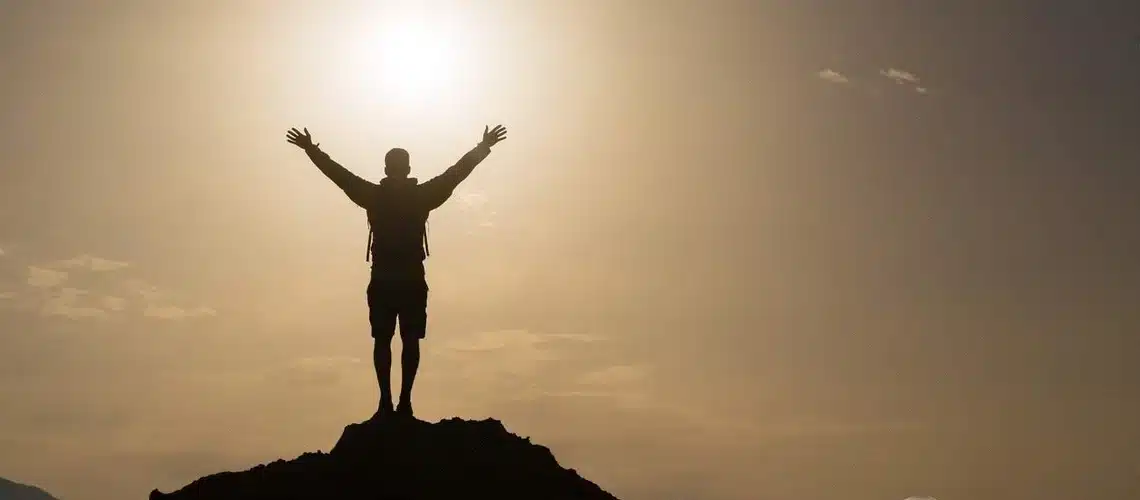 Uncover the journey of successful entrepreneurs in our latest post. Dive into inspiring startup stories that showcase the transformation from a mere dream to a thriving business reality.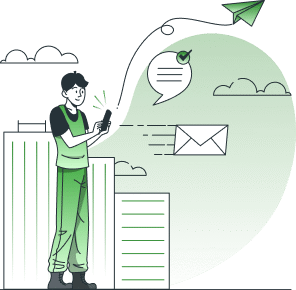 Join 2000+ tech leaders
A digest from our CEO on technology, talent and hard truth. Get it straight to your inbox every two weeks.
No SPAM. Unsubscribe anytime.
Every entrepreneur has a story to tell, filled with passion, determination, and resilience.
Some of these stories are truly inspiring and serve as a source of motivation for others to pursue their dreams. In this post, we will explore remarkable startup stories that will not only inspire you but also provide valuable lessons for aspiring entrepreneurs.
1. Spanx: Turning an Idea into a Billion-Dollar Empire
The story of Spanx begins with Sara Blakely, a former door-to-door saleswoman, who had an idea to create comfortable shapewear that would help women feel confident in their clothes. With just $5,000 in her bank account, Blakely started her company by researching pantyhose design and developing a prototype.
Through sheer determination and persistence, Blakely managed to convince manufacturers to produce her product. In 2000, Spanx was officially launched, and within a short period, it caught the attention of Oprah Winfrey, who named it one of her "Favorite Things". This endorsement skyrocketed Spanx to fame, and today, it is a billion-dollar company.
Lesson: Believe in your idea and do not be afraid to take risks. It's essential to have faith in your product and be willing to put in the hard work required to make your dream a reality.
2. Canva: Redefining Graphic Design
Melanie Perkins, a young Australian entrepreneur, recognized the need for an easy-to-use graphic design platform that could help non-designers create stunning visuals. In 2007, she co-founded Canva with Cliff Obrecht, aiming to simplify the design process.
Initially, the duo faced numerous rejections from investors, but they persevered. In 2013, Canva went live, offering users a plethora of design templates and tools. Today, Canva is valued at over $25 billion and is used by millions of people worldwide.
Lesson: Embrace rejection and learn from it. Rejections are an inevitable part of the entrepreneurial journey, but they can be valuable opportunities to refine your product and adapt your approach.
3. Airbnb: Reinventing Travel Accommodations
In 2007, two roommates, Brian Chesky and Joe Gebbia, were struggling to pay their rent. They decided to rent out their living room to travelers, offering an air mattress and breakfast. This simple idea turned into Airbnb, a revolutionary platform that has transformed the way people travel and find accommodations.
The road to success was not without its challenges. Airbnb faced skepticism from investors and legal battles over regulation. However, the founders remained committed to their vision, and today, Airbnb operates in more than 190 countries and has hosted over 150 million users.
Lesson: Be prepared to overcome obstacles and stay focused on your mission. Entrepreneurship is a challenging journey, but with determination and a clear vision, you can turn your dream into a reality.
4. Warby Parker: Disrupting the Eyewear Industry
The founders of Warby Parker, Neil Blumenthal, Dave Gilboa, Andy Hunt, and Jeff Raider, recognized the high cost of eyeglasses as a significant barrier for many people. In 2010, they set out to disrupt the eyewear industry by creating affordable, stylish, and high-quality glasses. They decided to design their products in-house and sell them directly to consumers, cutting out middlemen and retail markups.
Warby Parker's unique "Home Try-On" program, which allows customers to try on five pairs of glasses at home for free, quickly gained popularity. The company's commitment to social responsibility, including their "Buy a Pair, Give a Pair" program, further contributed to their success. Today, Warby Parker is valued at over $3 billion and continues to revolutionize the eyewear industry.
Lesson: Find creative solutions to common problems and remain committed to your values. Warby Parker's innovative business model and social impact initiatives have made it a beloved brand in a competitive market.
5. The Honest Company: Championing Transparency and Healthy Living
Jessica Alba, a well-known actress, founded The Honest Company in 2012 after experiencing her own struggles with finding safe, eco-friendly products for her family. Frustrated by the lack of transparency in the market, she set out to create a brand that would offer safe, effective, and affordable products for families.
The Honest Company faced challenges in its early years, including recalls and lawsuits. However, Alba and her team remained committed to their mission, refining their products and addressing customer concerns. Today, The Honest Company is valued at over $1 billion and offers a wide range of products, from baby care to beauty and home essentials.
Lesson: Be transparent with your customers and learn from your mistakes. Building trust with your target audience is crucial, and addressing setbacks with honesty and integrity can strengthen your brand in the long run.
6. Chobani: A Yogurt Empire Built on Humble Beginnings
Hamdi Ulukaya, a Turkish immigrant, founded Chobani in 2005 after purchasing a defunct yogurt factory in upstate New York. With no experience in the yogurt business, Ulukaya set out to create a high-quality, Greek-style yogurt that would appeal to the American market.
Through tireless experimentation and a commitment to using only natural ingredients, Ulukaya developed a recipe that would become the basis for Chobani's success. In just a few years, Chobani became the leading yogurt brand in the United States and has since expanded its product line to include various dairy and plant-based offerings.
Lesson: Embrace challenges and be willing to learn as you go. Even without prior experience, a strong work ethic and dedication to your product can lead to incredible success.
7. Slack: Transforming Workplace Communication
In 2009, Stewart Butterfield, Eric Costello, Cal Henderson, and Serguei Mourachov began working on a multiplayer online game called Glitch. Although the game ultimately failed, the team recognized the potential of the internal communication tool they had developed during the project. They pivoted and launched Slack in 2013, a platform designed to streamline workplace communication and collaboration.
Slack's easy-to-use interface and seamless integration with other productivity tools quickly made it popular among businesses of all sizes. Today, Slack has millions of daily active users and has been acquired by Salesforce for over $27 billion.
Lesson: Be adaptable and open to change. Sometimes, the most successful ideas emerge from unexpected places, and the ability to pivot and capitalize on new opportunities can be the key to your startup's success.
8. Duolingo: Democratizing Language Learning
In 2011, Luis von Ahn and Severin Hacker founded Duolingo with a mission to make language learning accessible to everyone. Frustrated by the expensive and often ineffective language courses available, they set out to create a platform that would offer high-quality, engaging lessons for free.
Duolingo's gamified approach to language learning, combined with its extensive range of languages, quickly gained traction among users. Today, Duolingo has over 500 million users worldwide and has expanded its offerings to include podcasts, stories, and even language proficiency tests.
Lesson: Address the needs of your target audience and innovate within your industry. Duolingo's focus on making language learning both effective and enjoyable has made it a global phenomenon.
9. Beyond Meat: Pioneering the Plant-Based Protein Revolution
Ethan Brown, a passionate environmentalist and vegan, founded Beyond Meat in 2009 with the goal of creating plant-based alternatives to meat that would appeal to a broad audience. Brown believed that reducing meat consumption could significantly benefit the environment, human health, and animal welfare.
Beyond Meat's commitment to developing products that closely mimic the taste and texture of meat has made it a leader in the plant-based protein industry. In 2019, the company went public, and its products are now available in thousands of restaurants and grocery stores worldwide.
Lesson: Stay true to your mission and address a larger cause. Beyond Meat's dedication to sustainability and health has helped the company create products that resonate with consumers and make a positive impact on the world.
10. Mailchimp: Empowering Small Businesses through Email Marketing
In 2001, Ben Chestnut and Dan Kurzius co-founded Mailchimp with the goal of helping small businesses manage their email marketing campaigns. The duo recognized that many small business owners were overwhelmed by the complexity of existing email marketing tools and sought to create a user-friendly solution.
Mailchimp's straightforward interface, combined with its customizable templates and extensive features, made it an instant hit among small business owners. The company has continuously evolved, expanding its offerings to include automation, social media advertising, and more. Today, Mailchimp serves millions of customers worldwide and remains a leading platform in the email marketing space.
Lesson: Simplify complex processes and cater to your target audience's needs. Mailchimp's focus on creating an accessible and versatile tool for small businesses has been key to its long-lasting success.
Typical Projects You Can Achieve with Echo
Conclusion
These inspiring startup stories teach us valuable lessons in perseverance, risk-taking, and the power of believing in one's ideas. As an aspiring entrepreneur, draw strength and inspiration from these stories, and remember that with hard work, determination, and a strong vision, you can turn your dream into a successful reality.
Tags: business, dream, entrepreneur, innovation, inspiration.