Top IoT Companies and Startups You Should Know
In a world where connected gadgets have outnumbered people, it is hard to surprise anyone with yet another smart toothbrush or a vacuum cleaner. As of today, over 1,000 Internet of Things companies create networked devices or services. By the next two years, the number of IoT devices worldwide is expected to reach 28 billion.
However, some IoT startups do much more than simply connect things, coming up with truly innovative and prominent startup ideas. Our list does not intend to capture the entire range of IoT startups under the sun neither rank them, but rather to showcase some of the most promising startups and inspiring IoT projects.
And since simply calling a project an interesting one is a matter of taste, our top Internet of Things startups have to fit the following criteria:
aiming to solve an ambitious problem;
applying an out-of-the-box approach using the Internet of Things technology;
a proven success or a potential of a chosen business model;
recent recognition for the Internet of Things innovation.
These are the top emerging IoT players that tick all the boxes, in alphabetic order.
1. Aira – access to visual information for blind and low vision people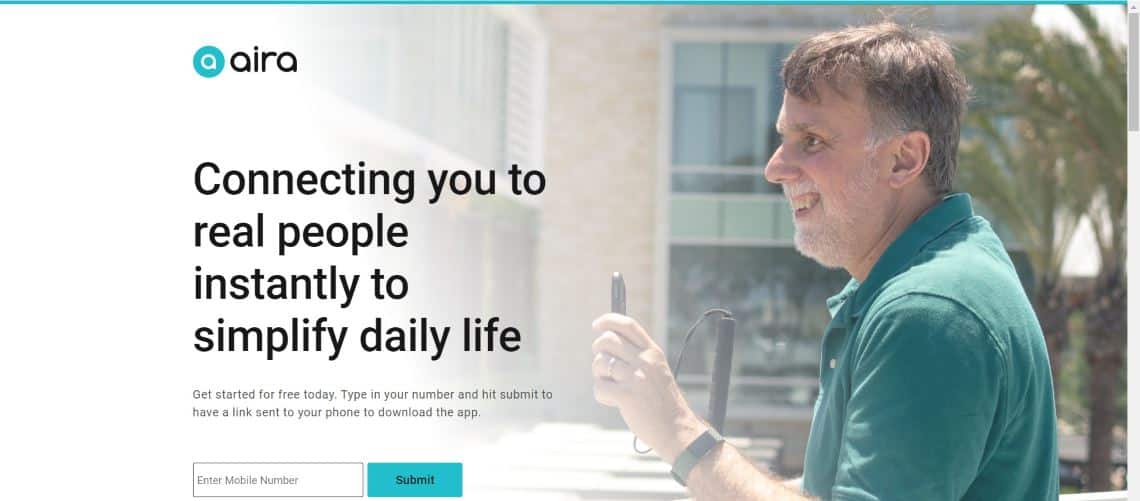 This inspiring IoT startup was created in 2015 by Suman Kanuganti in San Diego, California. The project started with the idea to enhance the quality of life for those with vision loss by utilizing IoT and AR technology.
In a nutshell, Aira connects a visually impaired person with a trained human guide via Google Glass, GPS, and different wearables in real-time. This creates an augmented reality context that enables the sighted assistant to help remotely in various tasks – from navigating busy streets and picking out an outfit to traveling around the world.
Today, 285 million visually impaired people use Aira platform.
Aira startup was mentioned in the top 15 coolest startups to work for by Glassdoor.
The company was named in the CNBS top 100 promising startups list. They also won the SXSV Interactive Innovation Award in 2019.
Aira was named the 2017 Startup of the Year by the Consumer Technology Association.
The startup was featured by The Washington Post, the New York Times, Wired, CNet, Engadget.
2. Bare Conductive – electric paint for IoT environment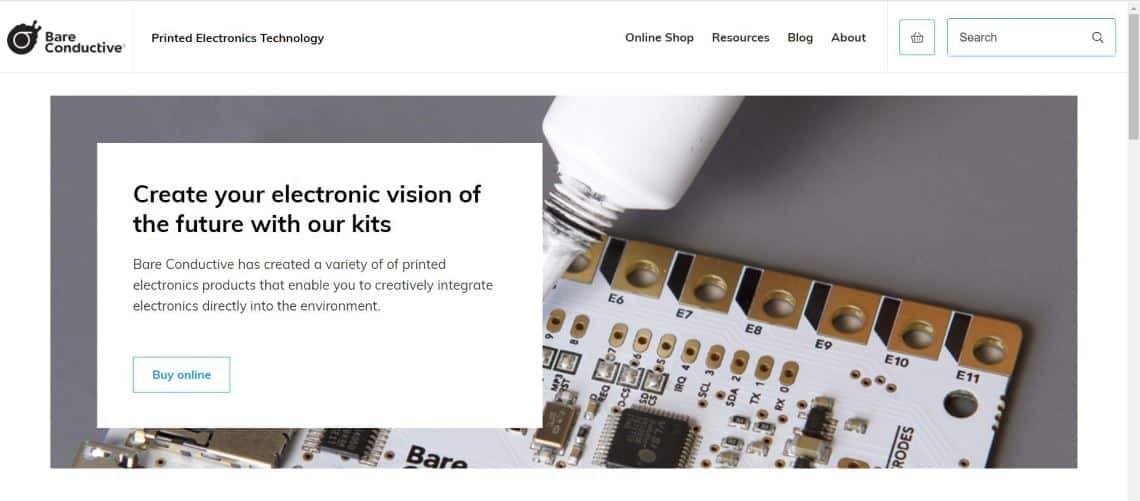 A London-based hardware IoT startup that develops electronics, DIY kits, and accessories for a connected environment. Bare was created in 2009 by four Royal College of Art students – Matt Johnson, Isabel Lizardi, Becky Pilditch, and Bibi Nelson.
The company produces conductive paint that allows you to make virtually any surface interactive. You can draw interactive posters on the walls, turn a piece of paper into a capacitive sensor, or use it to trigger sounds, lights, and switches. Their another product, the Touch Board, allows using conductive paint sensor data in tandem with Arduino IDE, making it serve nearly endless purposes.
In 2010, the startup had received £100,000 in fundings from Innovate UK.
The company was covered by the Financial Times, Business Insider UK, Mashable, and Fast Company.
3. Timekettle – the first face-to-face wearable AI translator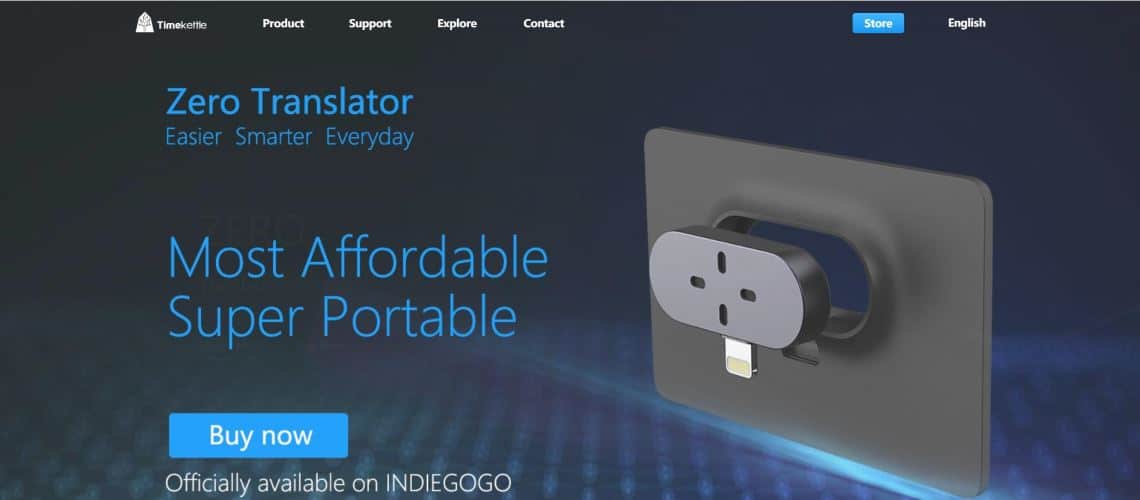 Remember the universal translator they were using in Star Track? Timekettle aims to make this sci-fi gadget a reality with their WT2 ear-to-ear translator. The startup was founded in 2016 by Leal Tian and is headquartered in Shenzhen, China.
A year later, they have started a Kickstarter crowdfunding campaign that has brought them almost $277,000.
Unlike other translation earbuds, WT2 earpiece provides nearly real-time experience. Communication between foreign-language speakers is enabled by two earphone translators linked with a single AI-powered app. The device supports 36 languages and 84 accents.
On Amazon Prime Day 2019, Timekettle sold 1484 units of their translator in less than 12 hours, meaning they were selling two units per minute.
Timekettle startup has received multiple tech awards, including Japan Good Design 2018, iF 2018, and 2019 Innovation Award.
4. Cosmo Connected – smart protection for the two-wheelers drivers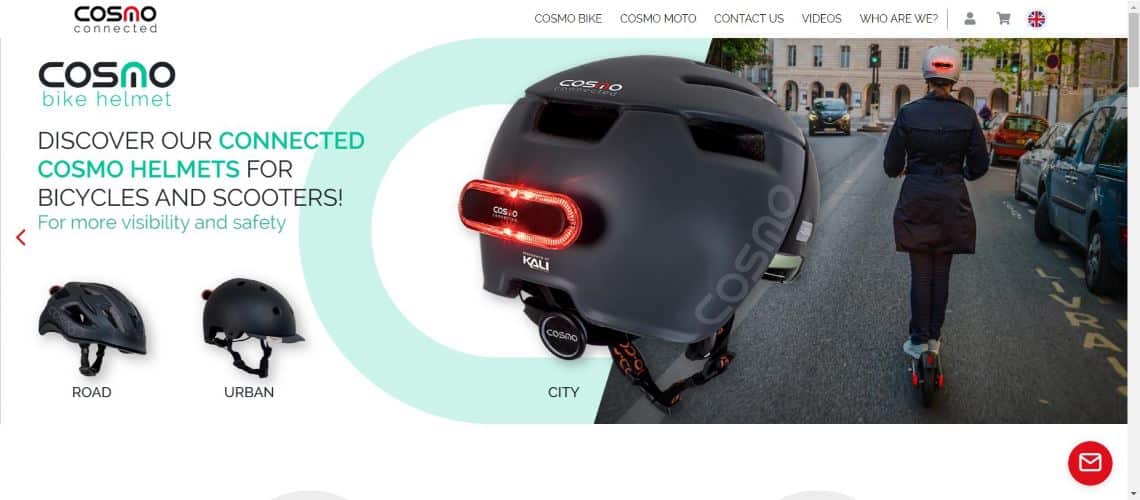 A French startup specializing in creating IoT gear for cyclists, bikers, scooter drivers, and people actively involved in extreme sports. It was launched by Romain Afflelou and Frédéric Metge in 2015. The project has started as a Kickstarter campaign, raising over €56,000.
Cosmo Connected has developed the world's first IoT helmet backlight that tracks the driver's spatial position to notify the emergency services and the family in case of an accident. The technology also allows a rider to be more visible on the road and to indicate when they're about to make a turn.
A journey-sharing app adds another point to the secure ride. The device works with any type of non-connected helmet.
Cosmo Connected startup has received a Best of CES 2017 award.
5. Graphcore – the next generation of AI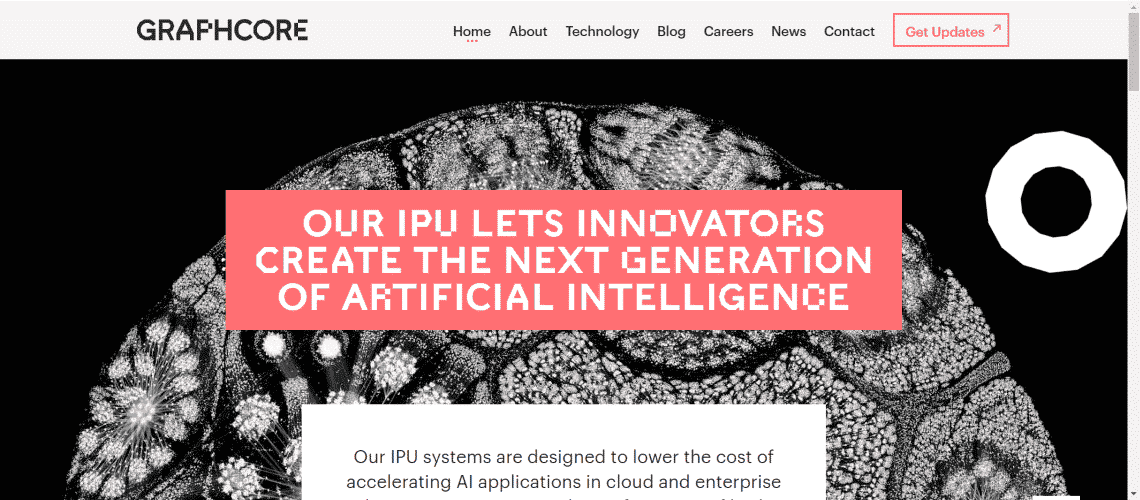 Graphcore is a Bristol-based IoT startup founded by Nigel Toon and Simon Knowles in 2015. The founders already had a track record of launching successful startups – their previous company, Icera, was acquired by NVIDIA for $435 million.
The startup holds the promise of becoming "the Intel of AI" by raising machine learning to a qualitatively new level. They are developing the Intelligence Processing Unit – a new generation chip that is expected to boost AI learning efficiency by up to 100x compared to the latest hardware.
In 2018, Graphcore raised $200 million in fundings. Among their investors are Microsoft, Dell, Samsung, Bosch, BMW, Atomico.
6. Bond – turning common household devices into smart things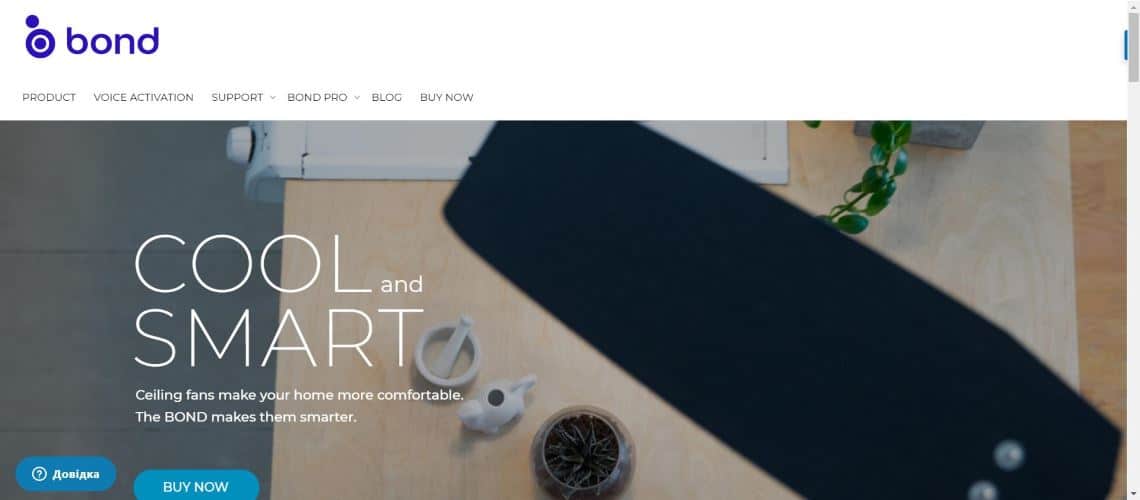 The company was founded by an Israeli-born entrepreneur Zohar Shinar in 2016 and is based in Cresskill, NJ.
When setting up a smart home environment, people often have to purchase entirely new appliances. The company's main product, the Bond, is aimed to solve the issue by adding IoT functionality to some traditional household items. For instance, garage doors, remotely controlled fireplaces, and ceiling fans.
The device serves as a WI-FI hub that replicates IR commands, enabling you to control your non-connected devices via an app or with voice commands. It is integrated with Amazon Echo and IFTTT applets as well.
In 2017, BOND Home startup received CE Week Silver Best in Show Award.
7. Lumkani – a life-saving fire alarm for informal settlements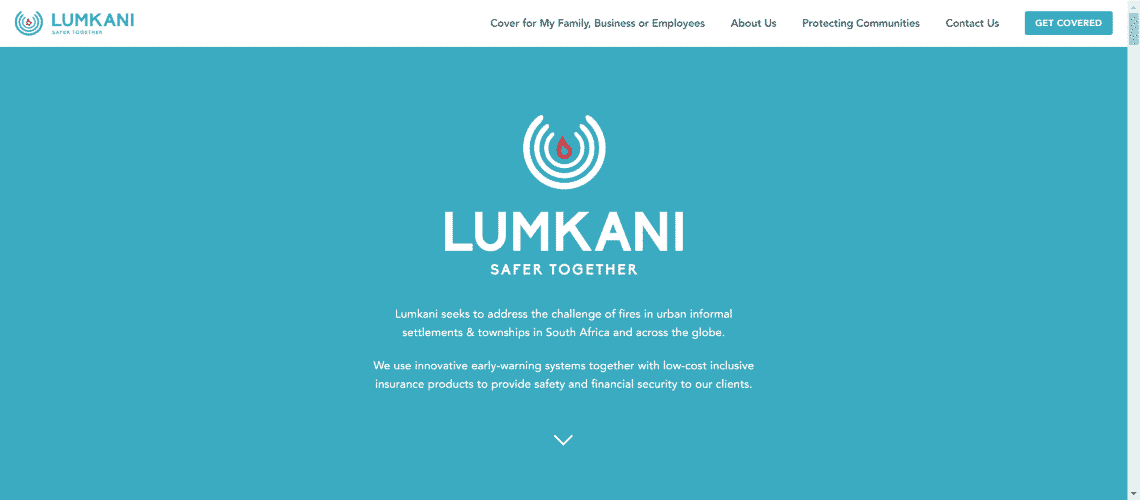 This African-based company started as a university project of the University of Cape Town student Francois Petousis. In 2014, Francois's supervisor Samuel Ginsberg joined him to create Lumkani – a startup for a networked heat-detecting system.
They launched a Kickstarter campaign promoting the world's first connected heat detector designed specifically for informal settlements. The sensor reacts to the rise of temperature rather than smoke since smoke detectors often cause false alarms. In case of a fire, the network calculates GPS coordinates of the affected area and notifies the emergency services and the community via SMS.
The Lumkani crowdfunding campaign raised more than $96,000 on Indiegogo. Among the investors are also 4Di Capital, Accion International, and Lireas.
Today, their early warning system is protecting over 40,000 households across South Africa.
The startup was honored with the 2019 GLOMO Award as the best mobile innovation supporting emergency or humanitarian situations.
8. Interactor – an IoT infrastructure up and running in a few clicks
An IoT software development startup founded by former Cisco workers David Jung and Kausik Sridhar in 2015. The company is headquartered in Silicon Valley.
Their selling point is making IoT environment up and running in a few clicks and without writing a single line of code. Interactor is a flagship product of Pulzze Systems'. This startup also boasts the smallest footprint compared to the software with similar features – less than 60MBS. The solution is based on the patent-pending technology that allows you to simply instruct an app on what needs to be done instead of writing step-by-step instructions via programming.
The startup has received $200,000 in funding from the US Department of Homeland Security.
Pulzze Systems was a G-Startup Worldwide at GMIC Tokyo winner. They have also received the MITRE IoT Challenge award.
In 2018, the startup was named the IoT provider of the year by IoT Breakthrough.
Pulzze Systems is Cisco's official IoT partner.
9. Somnox – the world's first sleep robot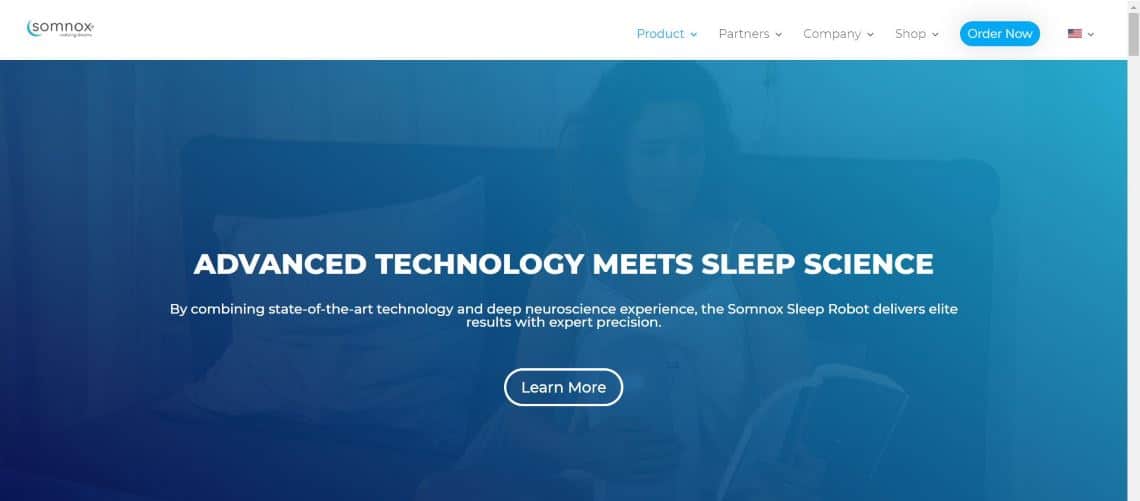 Somnox is a Dutch IoT startup created in 2015. The founders are four robotics engineers – Job Engel, Julian Martijn Jagtenberg, Stijn Antonisse, and Wouter Kooyman van Guldener.
The team took on the challenge to develop a robot that could relieve insomnia and enhance the quality of sleep. As a solution, they have built a soft peanut-shaped robot pillow that the user hugs during the night. This cuddly sleep buddy helps you achieve better sleep using guided breathing techniques and soothing sounds.
The Kickstarter campaign has raised over €200,000 in a month.
Somnox Sleep Robot was co-designed by Auping, a major Dutch beds and matrasses manufacturer.
Somnox received positive reviews by The Times, Wired, Forbes, The Verge, Fast Company, etc.
The startup has won numerous awards. IoT Breakthrough Award (2019, 2018), IF Design and RedDot Design awards (2019), Philips Innovation Award (2017) are among the others.
10. Source (ex Zero Mass) – technology for making water out of thin air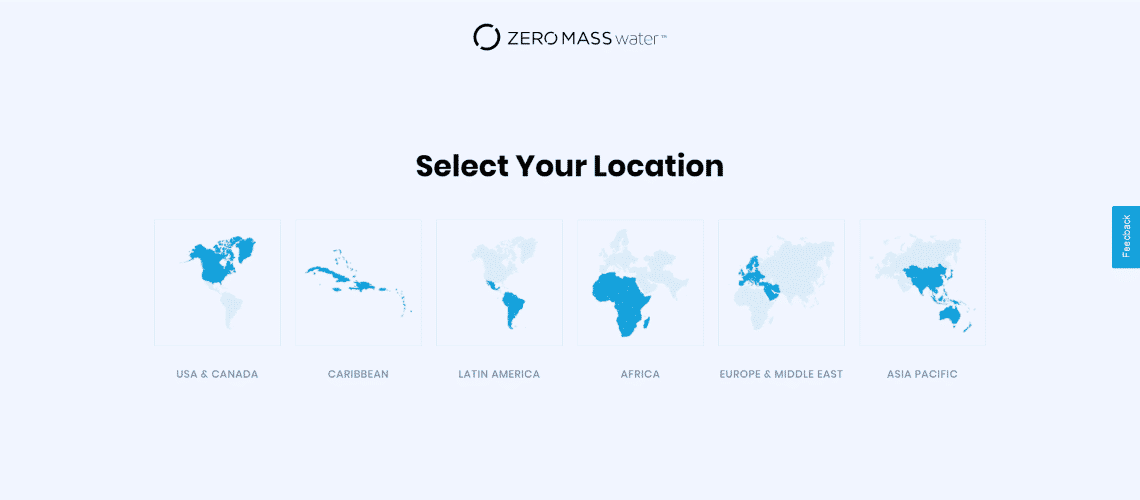 A water-generating startup created by a professor in materials science Cody Friesen in Scottsdale, Arizona (2014). Their hydropanels are supposed to facilitate achieving a challenging goal – making drinking water an unlimited resource.
The technology combines materials science, solar power, and predictive data to produce drinking water directly from air and sunlight. Each of the panels is connected and learnable, exchanging data with the other panels in the neighborhood, and adjusting to climate change.
The startup has raised $24 million from investors.
In 2018, Source received CES Innovation Award in the Smart Home category.
Conclusion
That's our list of disruptive IoT startups worth watching this year. Each of them solves a different problem, in their own way, and within a different industry. Nonetheless, there's the commonality they all share – one day, these startup founders have decided to take the risk of using the IoT technology in a truly transformative way.
If you have your own innovative IoT startup idea, you might cut the risks by hiring a team of experienced Python developers for bringing your vision to life. For many businesses, offshore development is a perfect solution. Especially if you are at the very beginning of your entrepreneurial journey and have to distribute your budget wisely. Contact us and our experts will provide you with professional advice on your IoT project!