Telecom Software Development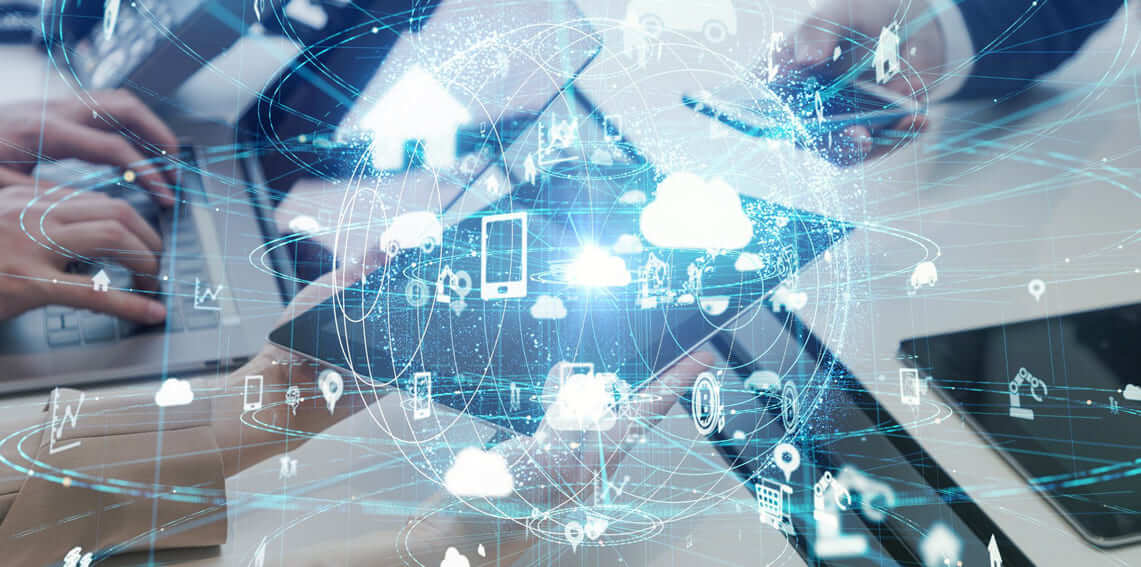 Today's Telecom Industry Challenges
So how does the Telecom industry fare against the varying challenges it faces in this ever-evolving technological atmosphere? Does your organization have the capacity to accommodate new technologies? Do you have the right resources to manage your Telecom software?
These are some of the key questions surrounding the Telecom industry that every management executive looks to answer. According to Deloitte, one of the components of the Telecom industry, IoT is expected to grow from US$ 6.4 billion in 2020 to USD$ 11.5 billion by 2025. It is evident from industry projections that the Telecom industry is set to experience change in quick succession, especially in this post-COVID-19 era. The introduction of 5G, AI, and IoT suggest that the Telecom industry needs to evolve to cater to the software demands associated with each technology.
Let's dive in and explore some of the key aspects of the Telco software development process.
The right dev company for your Telecom project
Answering the tricky question of finding the right developers for your company might seem like a very daunting task, however, ensuring some of the key considerations as prerequisites can set you to meet realistic expectations that eventually work. Telecom software development involves utilizing the right resources by software engineers and managers in an optimized manner.
"The single biggest problem in communication is the illusion that it has taken place." — George Bernard Shaw
If you are looking to get your telecom project executed in an orderly manner then you should focus on getting each aspect of software development performed comprehensively including analysis, planning, requirements, designing, prototyping, software development, testing, deployment, and maintenance. Another aspect of ensuring that you have the right Telecom software developer is to assess their expertise in modern digital technologies such as 5G, AR/VR, LEO satellites, etc.
We believe that any company that is proficient in handling the latest technologies and the associated software development processes can help you achieve your telecom project goals. Additionally, the software staff including developers and managers shall possess the necessary and diverse skill set to manage and execute your projects in an efficient manner.
Telecom Software Projects our Developers can Build
The telecom industry is experiencing a radical change at a very fast pace, this demands robust measures in terms of being cognizant of dealing with such changes. Echo understands the growing complexities of the Telecom software development process and provides a number of solutions to its customers:
Looking for custom app development or tailored telecom software solutions? Just drop us a message.
Pros & Cons of Telco Software Modernization
Advantages
Increased Efficiency: Modernizing telecom software can significantly improve the efficiency of telecom operations by streamlining processes and reducing manual intervention.
Improved Customer Experience: With modern software, telecom companies can offer better customer service by providing real-time information and quicker resolution of issues.
Enhanced Security: Modern software includes advanced security features to protect against data breaches, hacking, and other security threats.
Cost Savings: By automating processes, reducing manual intervention, and increasing efficiency, modernizing telecom software can result in significant cost savings.
Scalability: Modern software solutions are designed to accommodate growth and can easily scale up or down as needed.
Disadvantages
High Initial Cost: Implementing modern telecom software can be expensive and requires a significant investment upfront.
Technical Challenges: Upgrading to modern software can be technically challenging and requires skilled personnel to implement and maintain it.
Resistance to Change: Employees may resist the change to new software, which can cause a reduction in productivity during the transition period.
Integration Issues: Integrating modern software with existing systems can be a challenge and may require additional resources and time.
Telecom App Development Technologies
Telecom software development typically involves a combination of languages, frameworks, and platforms. Commonly used programming languages include Java, Python, C/C++, JavaScript, and Go. Cloud platforms such as Amazon Web Services, Microsoft Azure, and Google Cloud Platform are also used.
In addition, telco developers typically use databases such as MySQL and NoSQL, as well as messaging systems such as Kafka and RabbitMQ. Other technologies used in telco software development include web services, such as REST/SOAP, and container technology, such as Docker and Kubernetes.
Finally, our software engineers often use development tools such as Git, continuous integration tools such as Jenkins, and automated testing tools such as Selenium.
👉 Get matched with Eastern European best remote talent.
AI (Artificial Intelligence) in Telecom
AI without a doubt has become a driving force behind so many applications in our daily life, the same has been the case in the telecom sector. With the advent of 5G services and the proliferation of IoT-enabled devices, the usage of AI has seen an upsurge. According to the projections made by Valuates, global AI in the telecommunication market is expected to reach US$ 14990 million by 2027, from US$ 1189 million in 2020. Some of the common applications of AI in telecom include predictive maintenance of telecom services, network optimization of the telecom company, AI-based assistance for customers, and Robotic Process Automation (RPA) where repetitive telecom office tasks are performed by an automation process.
5G: Transforming the Telco Industry
This video was published by Huawei.
"How is 5G transforming the telco industry? One man who knows more than most is Huawei Ireland Research Centre consultant Martin Creaner. Get his expert insights into how this next-gen tech is paving the way to the future!"
5 Reasons to Choose Echo as Your Telecom Development Partner
Vast Network. Thanks to our broad access to the tech talent pool, we immediately start looking for the right person to provide the first suitable candidates within two weeks.
Direct Communication. By managing remote developers, you have complete control over the project's quality. Get the fastest possible business growth with the right team control.
Infrastructure Setup. The main goal of Echo is to build a comfortable work environment so people want to stay for the long term. Just remember, when you invest in your team, it invests back in you.
Established Company. Our activity began in 2013, and since then, our team has remained flexible to attend to the needs of each client. At the same time, we are mature enough to be considered a reliable service provider.
First-Class Recruitment. We use a special sort of magic to find suitable candidates by the wave of the hand. Echo recruiters will find and hire the best software engineers to meet your requirements in no time. This usually takes 2 to 4 weeks.
Our Clients Say About Us
Frequently Asked Questions
How much does it cost to build a custom telecom software?
What is the best approach to modernize outdated (legacy) telecom software?
Is your company a suitable software dev partner for our funded Telco startup, capable of adjusting team size to accommodate the different phases of our software development journey?