MarTech Software Development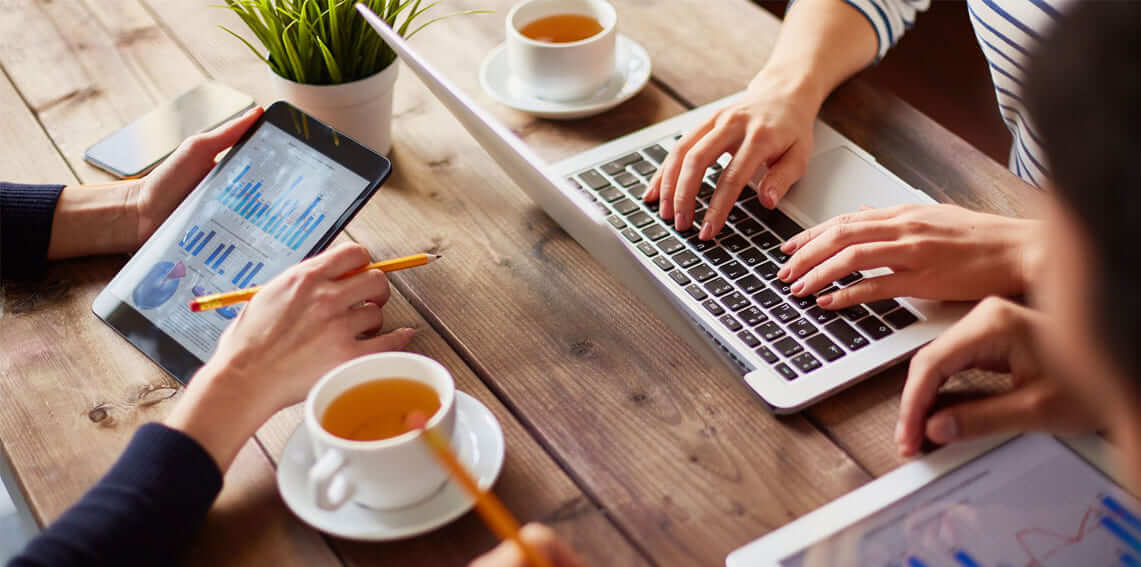 Today's MarTech Industry Challenges
Today's MarTech industry faces a myriad of challenges that demand innovative and strategic approaches to ensure success in an increasingly complex marketing landscape.
One pressing issue is the need for effective data management and analysis amidst the constant influx of customer information. This requires the seamless integration of disparate platforms and systems, as well as compliance with evolving privacy regulations. In addition, personalization and targeted messaging are now more crucial than ever, requiring marketers to adapt to rapidly changing customer preferences and implement cutting-edge automation tools.
Ultimately, navigating these challenges requires a holistic approach that balances the innovative potential of MarTech with ethical considerations and an unwavering commitment to customer satisfaction.
Choosing the Right Dev Company for Your MarTech Project
Most brands leverage software development companies to create MarTech tools that automate and optimize their digital marketing activities. But dealing with the ever-expanding options of MarTech development companies has proved to be a problem for most marketers in deciding the right platform. The most important question is, is it the right software development company for your MarTech project?
"In the world of Internet Customer Service, it's important to remember your competitor is only one mouse click away." ~ Douglas A. Warner III
Here are some factors to consider when deciding the right MarTech software development company to build your digital marketing product:
Expertise: Look for a company with a track record of delivering successful martech projects and expertise in your specific industry.
Communication: Choose a company that has a clear and efficient communication process, as it is essential for ensuring a smooth development process.
Technology stack: Consider the company's expertise in the technology stack you require for your project, as well as their ability to work with any existing tools and platforms you are using.
Budget: Look for a company that offers competitive pricing and is transparent about their costs and billing practices.
References and case studies: Request references and review case studies to get a sense of the company's past performance and quality of work.
MarTech Software Projects our Developers can Build
An essential objective of MarTech software is to assist brands manage customer experiences, personalize customer interactions, make real-time data-driven decisions, and automate tasks. Discover the full range of custom MarTech software solutions offered.
Looking for custom app development or tailored MarTech software solutions? Just drop us a message.
Pros & Cons of MarTech Software Modernization
Advantages
Improved efficiency: Modern MarTech software often automates repetitive tasks, reducing the need for manual labor and speeding up the processes.
Better data insights: Advanced MarTech solutions provide more comprehensive and accurate data analysis, allowing businesses to make informed decisions.
Increased scalability: Modern MarTech solutions are designed to be scalable, allowing companies to grow without having to constantly change their technology.
Better customer experiences: MarTech software modernization can lead to a more personalized and seamless customer experience.
Enhanced security: Modern MarTech solutions often have better security features, helping to protect sensitive data and prevent cyber threats.
Disadvantages
Implementation costs: Implementing new MarTech software can be expensive, requiring significant investments in both money and resources.
Change management: Adopting new technology often requires changes to existing processes and workflows, which can be difficult and time-consuming.
Learning curve: Employees may require training and time to adapt to the new technology, leading to a temporary dip in productivity.
Integration challenges: Integrating new MarTech solutions with existing systems can be difficult, requiring technical expertise and resources.
Vendor lock-in: Reliance on a single MarTech vendor can limit a company's ability to switch to a different solution in the future, leading to vendor lock-in.
MarTech App Development Technologies
Martech app development typically involves the use of various technologies such as:
Mobile Backend as a Service (MBaaS): MBaaS platforms provide scalable and secure backend services for mobile apps, including database management, user authentication, and push notifications.
Cloud Computing: Cloud computing platforms like Amazon Web Services (AWS) and Google Cloud Platform (GCP) provide scalable and reliable hosting for mobile apps.
API Development: APIs are used to communicate between different parts of a mobile app, such as the app and the backend. API development technologies include REST, GraphQL, and gRPC.
Front-End Development: Front-end development technologies like React Native, Flutter, and Xamarin are used to build the user interface of mobile apps.
Analytics and Tracking: Analytics and tracking technologies like Google Analytics and Mixpanel are used to track user behavior and understand app usage patterns.
Testing and Debugging: Testing and debugging technologies like JUnit, Espresso, and XCUITest are used to test the functionality and performance of mobile apps.
👉 Boost your team's capabilities with remote tech talent from Eastern Europe.
AI (Artificial Intelligence) in MarTech
AI is a game-changer for the digital marketing industry. The constant streams of data used by MarTech tools to facilitate marketing campaigns employ AI to analyze data, generate insight, and improve prediction capabilities.
Marketers utilize AI capabilities to optimize campaigns, deliver custom solutions, and facilitate personal communications for improved customer experience. You can apply AI in your MarTech solutions to learn customer behavior and accurately predict trends, driving better decisions and increased sales. Besides, AI can also improve customer experiences with real-time decisions. Insight from the constant streams of data enables you to respond in real-time to emerging pop culture, changes in consumer trends, market tendencies, and more.
Martech 2030: 5 trends in marketing technology for the decade ahead
This video was published by Avaus.
"Scott Brinker describes 5 marketing technology trends for 2030 that you should harness today."
5 Reasons to Choose Echo as Your MarTech Development Partner
Diverse Experience. Our specialists have significant experience working with young startups, large enterprises, forward-thinking entrepreneurs, and various social projects. Every part of our extensive knowledge is used to create a unique project for you.
Simple Pricing. Our business model expects hiring developers on a full-time basis and charging monthly rates accordingly, which include their salary, all indirect costs, and our fee. No upfront payments.
First-Class Recruitment. We use a special sort of magic to find suitable candidates by the wave of the hand. Echo recruiters will find and hire the best software engineers to meet your requirements in no time. This usually takes 2 to 4 weeks.
Geographic Proximity. No time zone difference! By choosing us as your nearshore technical partner in Europe, you only have one or two hours' difference with your team. Also, we can easily arrange the necessary schedule overlap if you are in the USA or Australia.
Probation Period. We have a trial period that lasts three months after a new hire. This means you can end your relationship with the engineer and request a replacement (if needed) with only a single day's notice.
Our Clients Say About Us
Frequently Asked Questions
How much does it cost to build a custom MarTech app?
What is the best approach to modernize outdated (legacy) MarTech software?
Are you confident that your company, as a software dev partner, can effectively adjust its team size to accommodate the different phases of our funded MarTech startup's software development journey?