Ukrainian IT industry Keeps Going Despite Bombs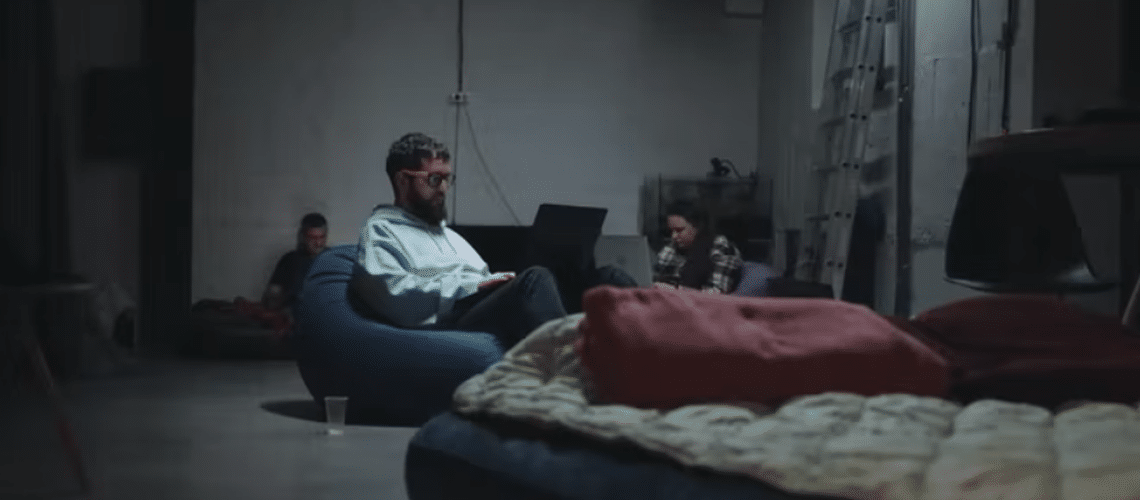 Explore how Ukraine's robust IT sector continues to thrive under the shadows of conflict, demonstrating resilience and innovation in the face of adversity.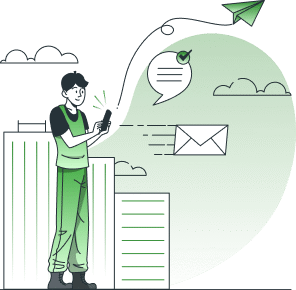 Join 2000+ tech leaders
A digest from our CEO on technology, talent and hard truth. Get it straight to your inbox every two weeks.
No SPAM. Unsubscribe anytime.
Photo of Ukrainian developers continued working in the shelter while bombed.
Over the years, the Ukrainian IT industry has won employers' attention and interest far beyond the country's borders. The formula for success has been quite simple: well-trained specialists, their honesty and hard work, and low salary expectations compared to programmers from the United States, the United Kingdom, and Western Europe.
Ukrainian software developers have flooded the global market and become desirable candidates for many businesses, from early-stage startups to Fortune 500 companies.
However, the war and Russia's bombs have changed this beautiful picture. As a result, the industry, traditionally considered one of the highest-paid, most profitable, and most promising, is facing hard times. In addition, many top IT company managers have started talking about allowing IT specialists to go abroad and, at the same, how this threatens the economy and may cause irreversible migration.
We asked several experts about the current situation and new trends in the Ukrainian IT industry. They represent companies such as DAN.IT, Logos IT Academy, DataArt, Avenga, Intellias, and Finmap.
How Ukrainian programmers continue working during the war
Today, Ukraine is among the top 20 countries for the best IT professionals in the world, so our developers are quite accustomed to the attention of recruiters. However, the situation in the market and in the IT community has changed since the war broke out in Ukraine. As a result, companies have urgently reorganized their processes, moved or temporarily closed their offices, and switched to remote work. At the same time, the number of vacancies plummeted from March onwards and only began to grow again in June 2022.
In the first month of spring, only 10,000 jobs were posted on the popular IT job platform Djinni, which is 2.5 times less than there were December 2021. The market began to recover slowly in June. However, the number of job seekers (34,000) still exceeded the number of vacancies (15,000).
Avenga's Tatiana Palianychka shared that the hardest thing at the beginning of the war was dealing with the shock, fear, and sense of uncertainty.
"I am immensely grateful to most of our customers who did not cut Ukrainian dev teams but continued to hire more engineers, thus expressing support for our country. This has paid off. As we can see from the Opendatabot data, IT services have become the only export industry that has grown by 27% this year compared to the same period last year," says Tetiana.
As soon as the war broke out, Avenga set up a round-the-clock headquarters to coordinate work and help specialists. In the spring, the company relocated people to the western regions and abroad, and partially converted offices into shelters for employees. The company did not lay anyone off because of the war, did not cancel the hiring of new employees, and continued to work with all mobilized programmers, maintaining their compensation at 50% of normal level.
Dmytro Abramov from DataArt says that their company has always been able to work remotely and the coronavirus pandemic has completely regulated these processes: teams are already distributed and work is online. Therefore, there have been no significant changes in this aspect of work since the outbreak of the war. In general, Dmytro says the company's specialists are incredibly strong, as in early March the team's availability for projects was almost 80%. At the same time, DataArt has not made any layoffs since the beginning of the full-scale war, and jobs and salaries for employees serving in the Armed Forces have remained unchanged.
"Since the beginning of the invasion, Emergency Response Teams have been operating in every DataArt office. Members of these teams help colleagues with any questions 24/7. The global corporate ERT supported colleagues at all levels, provided financial assistance, and helped with information. Some of the offices have been transformed into shelters, the largest of which is the Lviv DataArt development center. Colleagues, their families, and pets can stay in the DataArt shelters. The offices have all the necessary things: food, water, generators, sleeping bags, clothes, medicines, and pet food. Usually, employees have stayed in the shelter offices for a day or two while the ERT was looking for options to accommodate them for a longer period of time," Dmitry notes.
DataArt also says that work processes are now more stable and calmer than they were in the spring. Some specialists have relocated within Ukraine, some are abroad, and some have already returned home. Clients have become more balanced as they have seen how the company and its specialists work in emergency situations. In addition, new customers have come, albeit not in huge numbers – but those who have want to work with Ukrainians and support Ukraine.
Since the first day of the military invasion, many DataArt customers have supported their developers in Ukraine. Less than 10% of clients have imposed any restrictions or suspended their work and there are only a few who have refused to cooperate at all.
Dmytro emphasizes that clients are concerned about aspects related to cybersecurity, risks of losing key people to mobilization and military operations, and infrastructure risks. Some clients are asking for new technical measures, such as additional identity checks to ensure that the computer is used by the right person and the implementations of VPNs.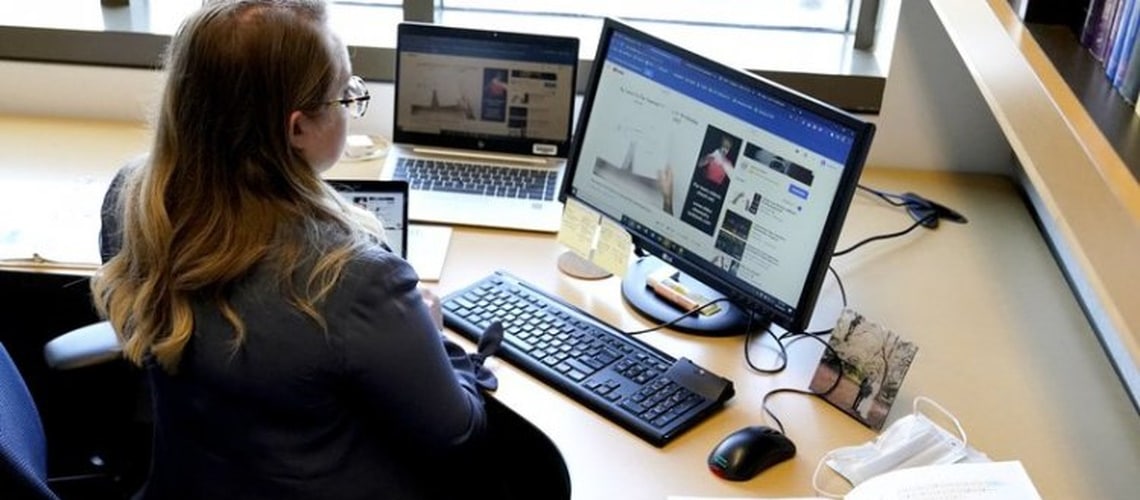 The software development company Intellias admits that the IT sector has shown a high level of resilience since the outbreak of war: 85% of companies have fully or almost fully resumed business activities. Unfortunately, companies that worked in the local Ukrainian market exclusively suffered the most. The evacuation of thousands of specialists from the country's dangerous regions was a big challenge for everyone. Those who prepared for this in advance and had an Emergency Response Team with a clear business continuity plan were able to survive the most difficult times in late February and the first months of spring more easily.
Intellias says it quickly adapted to wartime conditions by having clear and instructive guidelines for its specialists. The experience of working during the coronavirus pandemic and having a detailed BCP helped:
"In just four days, Intellias evacuated most of the team to safe western regions or abroad and in the first weeks of the war, we restored the operational level of delivery processes by almost 100%. In addition, Intellias did not lay off any employees when the war started, but rather the opposite. Currently, there are more than 100 vacancies for the developers in Ukraine. By the end of the year, the company plans to hire about 700 specialists abroad and at least 300 in Ukraine." Intellias said.
Despite the war, the company has continued to expand in Ukraine and abroad. For example, a new office was opened in Uzhhorod in the spring and, in addition to the Krakow office that has been operating since 2019, Intellias has opened three new Polish offices in Warsaw, Wroclaw, and Gdansk. The company has also started working in Bulgaria and Croatia, with development centers in Sofia and Zagreb. Recently, it was also announced that the company would open offices in Spain and Portugal.
Aleksandr Solovei, the co-founder of Finmap, also talks about the changes since the beginning of the war.
"It took almost three months for Finmap to 'wake up' and return to more or less normal performance. At the same time, it is very good that there is an industry in Ukraine that still operates and grows despite the enormous difficulties. IT outsourcing companies keep working actively, receiving money transfers from abroad and spending these funds here at home. This is a huge support for the Ukrainian economy," says Alexander.
Aleksandr says that foreign customers are currently very attentive to the hardships caused by the war in Ukraine. They understand that there are risks, but nonetheless the trend for supporting Ukraine and Ukrainians around the world is stronger than ever.
DAN.IT Education says that at the beginning of the war, there was a significant decline in new orders, as foreign companies considered the risks of employing contractors from a country where a full-scale war was underway to be extremely high. Starting in February, startups suffered the most; some of them even ceased to exist. At the same time, large and medium-sized companies have shown unprecedented resilience, often avoiding layoffs and only "freezing" the hiring of new specialists temporarily.
"During May-August, we saw a gradual recovery of the market, in particular, the growth in the number of vacancies, as companies have resumed hiring and creation of new departments in companies."
Ruslan Shliapakov from Logos.Academy also confirms that IT in Ukraine is doing well, and it is the only industry that has continued to grow during the war. He is sure that even though we are not seeing the same pace of growth as before the war, this is temporary.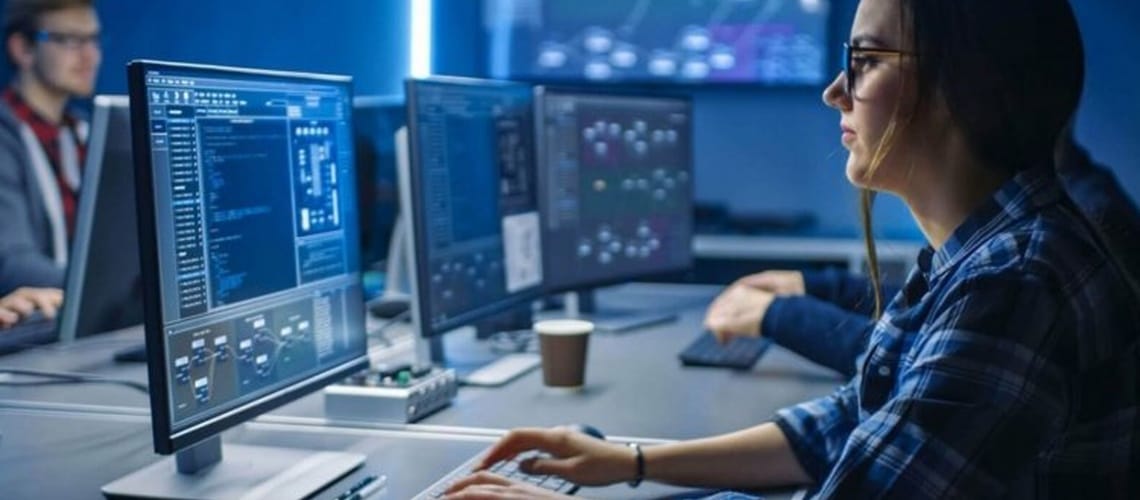 The need for IT professionals to travel abroad
In Ukraine, 75% of IT specialists are men, with an average age of 30-35 years, meaning they are prohibited from traveling abroad while martial law is in place. In May, the government eased the ban somewhat, allowing conscripted athletes, railroad workers, and drivers to cross the border. However, it was not extended to IT workers and sometimes Ukrainian programmers need to be present at the client's site, for example if they need physical access to devices.
Meanwhile, Ukrainian IT outsourcing businesses have retained 95% of their contracts and 77% of companies have even gained new customers. These activities bring 250 million UAH to the Ukrainian budget each month in taxes. Ukraine's IT industry generated $2 billion in export revenues in the first quarter of this year. At the same time, the volume of IT exports increased by 28% compared to the same period last year, reaching $3.74 billion. Therefore, allowing IT professionals to travel abroad is critical to supporting the Ukrainian economy and thus bringing victory closer.
Aleksandr Solovei shares a similar opinion. He suggests that the government should not ban programmers from leaving, but rather make sure that IT professionals are paid into official Ukrainian bank accounts and spend it here in Ukraine.
"Developers need to leave, first of all, because the software development process is a complex and creative task that requires the right state of mind. Staying under sirens, in bomb shelters, with no time for sleep and rest, living under constant stress, it is impossible to make a high-quality product. The shock and stress of war affect the quality of the software and customer's expectations. Therefore, the first reason for Ukrainian developers' desire to be able to leave is the need for more efficient work," says Aleksandr.
It is also worth mentioning that on September 1st, 2022, the government promised to launch a pilot project to allow Ukrainian IT entrepreneurs to go abroad on week-long business trips.
Ruslan Shlyapakov is confident that Ukrainian IT companies have an impact on the country's economy wherever their offices or employees are located.
Dmitro Abramov believes that IT professionals will only leave Ukraine if there is an immediate threat to their lives and health:
"I don't think most IT people will leave Ukraine under the current circumstances. Specialists have remained in the country for various reasons. For example, the ratio of the salaries and prices to goods and services allows Ukrainian software engineers a much higher standard of living in Ukraine than in other countries."
Meanwhile, Intellias emphasizes that security is an important factor that influences the decision of whether to leave. People are leaving Ukraine because they are concerned about their safety and that of their families. Now people are assessing the risk of missile attacks themselves and deciding whether they can put up with it or want to stay safe abroad.
"The tax factor should also be taken into account. If a specialist moves to another country, he becomes a tax resident there and, accordingly, pays local taxes. In Ukraine, thanks to the model of individual entrepreneurs and the Diia City platform, taxes for IT professionals are significantly lower than in Central or Western Europe or the United States. At the same time, there are many patriots among IT professionals who want to stay here no matter what to support the country and bring it closer to victory," says Intellias.
What IT emigration means for Ukraine
Currently, more than 230,000 IT specialists live and work in Ukraine. However, more than half of them may leave the country as soon as the borders are opened. This is an alarming prospect, as such an exodus could cause problems that would take years to solve.
Given last year's trends, IT export in Ukraine should grow to $8.5 billion by the end of 2022, compared to last year's $6.9 billion, and continue to increase thereafter. But this is only possible if there is no outflow of specialists this year and in the future. Such a scenario is likely if the US and Europe support Ukraine's economic growth, invest in the IT industry, or if the current restrictions on leaving are keep intact
If, hypothetically, 50-80,000 IT workers leave Ukraine for other countries – including Romania, Poland, the United Kingdom, the United States, the Czech Republic, and Spain – and pay taxes there, export revenues will fall to record lows ($7.2-7.5 billion per year). In this case, the potential losses will not only be financial. The migration of "brains" will set the Ukrainian IT industry back by years. Moreover, Ukraine's recovery after the war and the creation of various IT products that will improve and revamp many processes are in the hands of programmers. If there is a shortage of developers, the recovery process will be slowed.
Why Ukrainian IT specialists are so popular for employers in the US and EU
Ukrainian software developers work for Google, Facebook, IBM, DELL, HP, SAP, Oracle, and Amazon. Ukrainian startups win international grants and are bought by global corporations. Ukrainian IT outsourcing companies develop world-class products for consumers in Europe and the United States.
A year ago, the number of IT vacancies in Ukraine far exceeded the supply of specialists. Ukrainian educational institutions see up to 20,000 technical specialists graduate each year, but the market needs at least 55,000.
In 2013, the Ukrainian IT industry ranked fourth in the world after the United States, Russia, and India, in terms of the number of certified software engineers. In 2016, Ukraine was ranked 11th out of the top 50 countries with the best programmers (according to HackerRank).
Each year, the demand for IT professionals in Ukraine grows by 30%, primarily due to the tremendous need for IT services.
This article was originally published in the Ukrainian language by Lily Boyko on Senior.ua.
Tags: conflict, development, industry, innovation, it.