Lviv IT Market Research Reports and Industry Analysis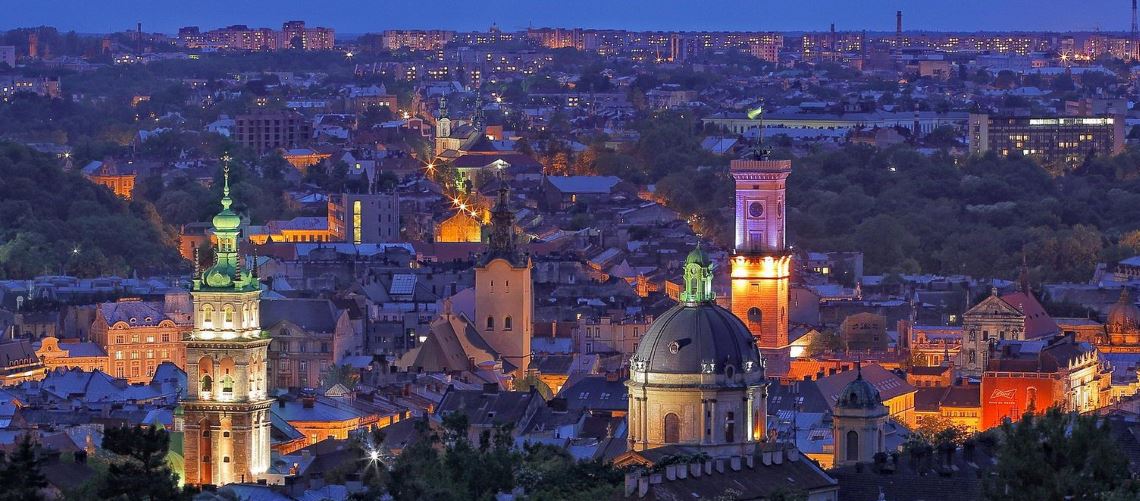 Dive into comprehensive insights on Lviv's thriving IT sector with our in-depth market research reports and industry analysis. Stay ahead with the latest trends and data today!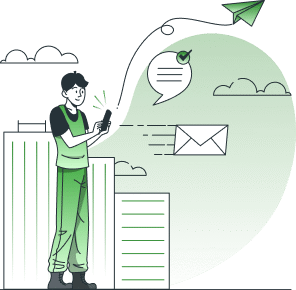 Join 2000+ tech leaders
A digest from our CEO on technology, talent and hard truth. Get it straight to your inbox every two weeks.
No SPAM. Unsubscribe anytime.
Ukraine has emerged as the next IT outsourcing hotspot – Ukrainian tech market grows five times faster than global IT.
Kyiv remains the default choice for foreign tech investors, but Lviv is right on the heels of Ukraine's capital city.
Let's research into Lviv IT industry and see how you can take advantage of the opportunity that Lviv holds for your IT business.
Specifications of Lviv IT Market
General
Lviv is called Ukraine's IT capital, and rightly so.
For the last three years, the local IT industry shows an impressive 28% annual growth
The city holds the 3rd place by the number of IT specialists, which has exceeded 20,000. Currently, 13% of Ukraine's developers work in Lviv.
More than 317 companies operate in the local tech market. The number includes half of the top-50 Ukrainian IT companies. Tech giants such as Siemens and Oracle have established their presences in Lviv.
Let's not forget homegrown international IT outsourcing vendors like Softserve, Eleks, and Intellias headquartered in Lviv. The city is also home to a multitude of startups, including a nationally known product company Tickets.ua.
Infrastructure
In terms of international air travel network, Lviv is inferior to the capital city. Lviv International Airport links directly with 15 countries. The European route network includes Great Britain, Italy, Germany, Denmark, Spain, Austria, Poland, Czech Republic, Latvia, Lithuania.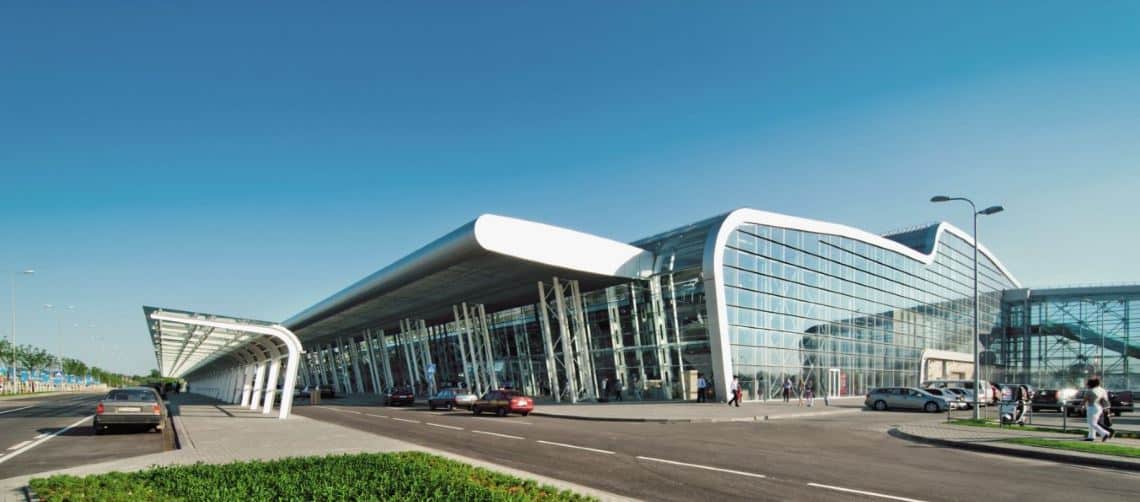 For other destinations, you have to transfer either in Kyiv or Warsaw.
Profile of Lviv IT Specialists
Social and Professional Portrait
Lviv can boast of the highest percentage of women in the IT industry across Ukraine's regions. 29% of local tech specialists are women, which is 4,1% more than the national average.
The median age of Lviv IT worker is 28. More than three-quarters of the local talent pool holds a master's degree.
Salaries
Lviv IT salary rates roughly correspond to the national average. At the same time, Lviv is among the highest-paid cities for developers – second only to Ukraine's capital.
Software Engineer earns an average of $2000 per month in Lviv, which equals the national median salary. IT seniors receive $3500, making $400 less than their Kyiv-based peers. Junior devs are paid $645, which is slightly below the national average.
Project Manager salary in Lviv hovers around $1350 per month – $150 less compared to the capital city.
As for the QAs, the monthly income reaches $1475 in Lviv.
Top IT Outsourcing Companies founded in Lviv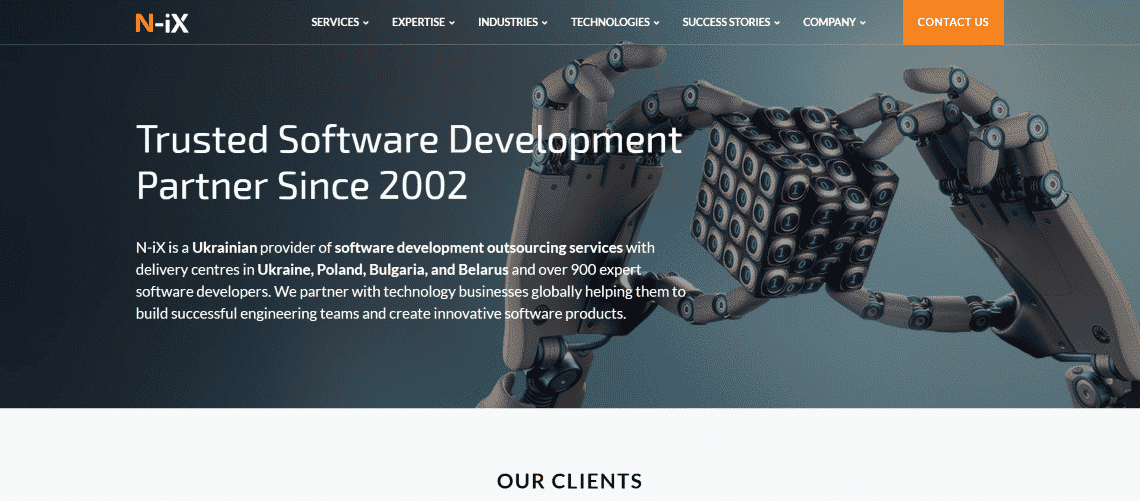 Employees in Ukraine / worldwide: 906 / 900+
Lviv software outsourcing and game art production company with eight offices in the US and Europe. It was established by Andrew Pavliv and his partners in 2002.
N-iX develops products for FinTech, insurance, telecom, and media industry. They were also creating graphical assets and animations for video games from Japan, Sweden, and Ukraine market.
The company hosts Garage48 international startup hackathons in Lviv.
N-iX is listed in IAOP Top 100 Outsourcing Company (2018, 2017). In 2018, the company also featured Inc. 5000 Europe and earned GSA Global Sourcing Awards;
Clutch Top Ukrainian Developer 2017;
Certified partner of Microsoft, OpenText, and SAP;
Among their clients are Deutsche Post, Think Research, Orbus Software, Gogo, Currencycloud, TuneIn.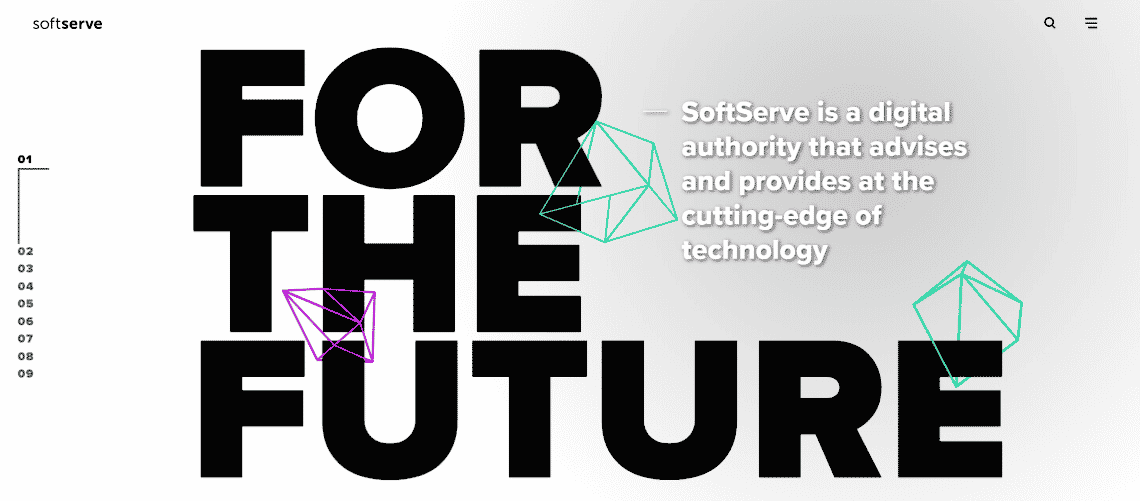 Employees in Ukraine / worldwide: 6333 / 7000+
The second-largest IT offshore developer on the national market.
The company delivered 100+ projects for the healthcare industry. They also provide tech solutions for smart manufacturing, finance, retail.
The top national IT employer (2019);
The second-best IT employer in Ukraine (2018);
Partners: Google, Microsoft, AWS, SalesForce, Sitecore, VMWare, RedHat.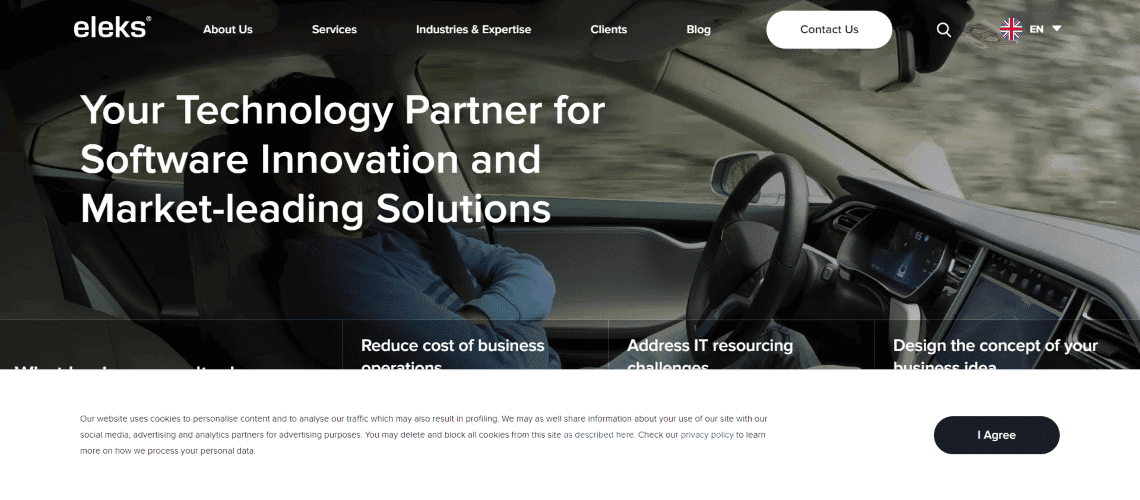 Employees in Ukraine / worldwide: 1327 / 1400+
Eleks is in top 10 IT businesses in Ukraine by scale. The company was founded in Lviv in 1991 by Oleksiy Skrypnyk and his son. The offices operate in seven locations across the US and Europe, as well as in four Ukrainian cities.
The company focuses on data science, market research, IoT, VR/AR, DevOps, and consultancy services. A few of their key products are Doctor Eleks, Dakar, and Luftronix.
Eleks is in 2019 Global Outsourcing 100 list and 2018 Clutch Top B2B Global leaders;
The #1 IT employer in 2017;
The company provided tech services to Autodesk, The States of Jersey Government, Aramex, Blackboard, TAIT. Among the partners are Microsoft, IBM, Intel, Borland.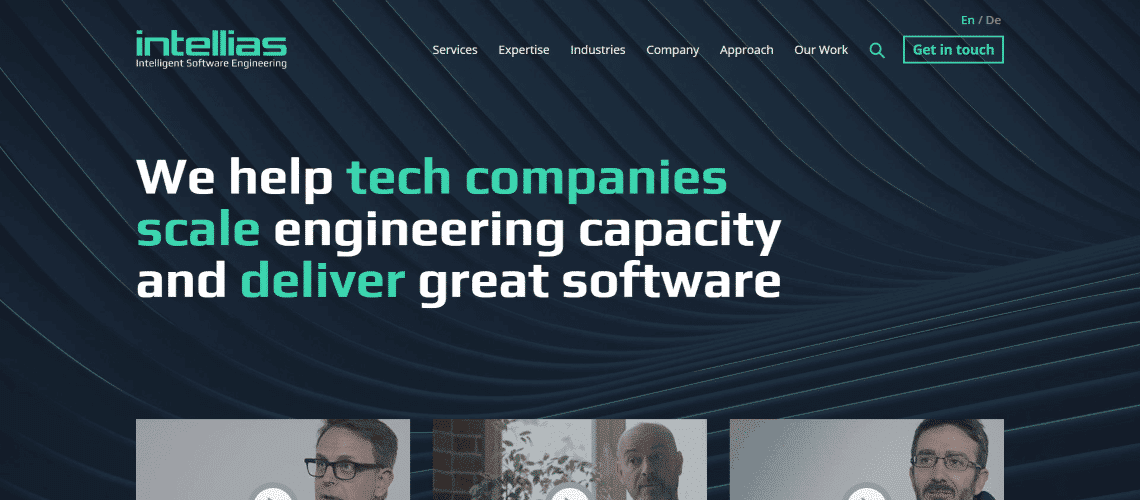 Employees in Ukraine / worldwide: 1220 / 1400+
A global software engineering services provider established in Lviv in 2002. The founders are Michael Puzrakov and Vitaliy Sedler. Today the company is present in four more Ukrainian cities and also has offices in Germany and Poland.
Intellias has an industry focus on automotive, FinTech, energy, and retail. Their project portfolio includes investments management and content publishing platforms, data-driven agrotech solution, and construction management software.
In 2018, Intellias was listed in Clutch Global Leader and Top Performer rankings, and GoodFirms Top Software Company list.
In 2017, the company was nominated to Inc. 5000 and GSA UK Awards.
Among their partners and clients are Siemens, Deloitte, Nokia, Kia, Microsoft, Playbuzz.
Employees in Ukraine: 200+
A full-cycle software development agency founded by Ukrainians Ivan Kohut and Andriy Skoropad in Lviv (2010). The company has three offices in Ukraine and a representative office in Boston, USA.
They specialize in enterprise product development for finance, security, data analytics, marketing, and media industry. Among the projects are a digital marketing platform, a messaging system for business, and CRM for real estate industry.
In 2017, the company was in Top Software Developers in Ukraine by Clutch;
Perfectial invests into five IT educational programs at Lviv universities;
Clients: Ayasdi, SourceScrub, Metis, Clickatell, and others.
Top Product Companies / Startups with Lviv roots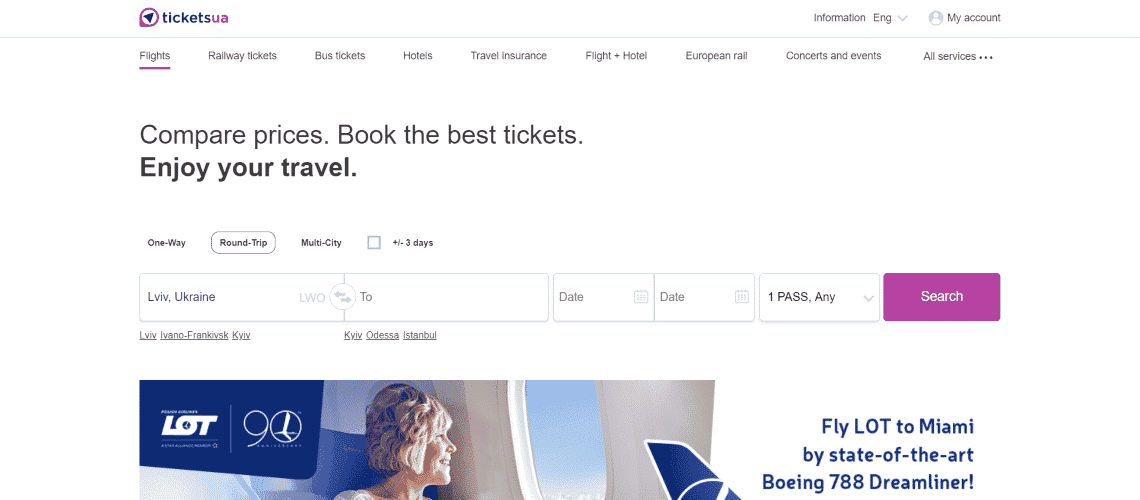 Employees in Ukraine: 518
An online booking system for ticket and hotel reservation, car rental, insurance, and other travel-related services.
Created in 2009 by Serhiy Kravetsʹ, today the company works in 29 countries worldwide. In 2015 Tickets.ua has become a part of Tickets Travel Network – an Eastern European online travel holding. All the web platforms of the holding were developed in Lviv R&D center. The Lviv-based team also takes care of TTN service development and tech support.
Tickets.ua is certified by International Air Transport Association;
In 2013, Forbes recognized the company as the #2 biggest company on UAnet.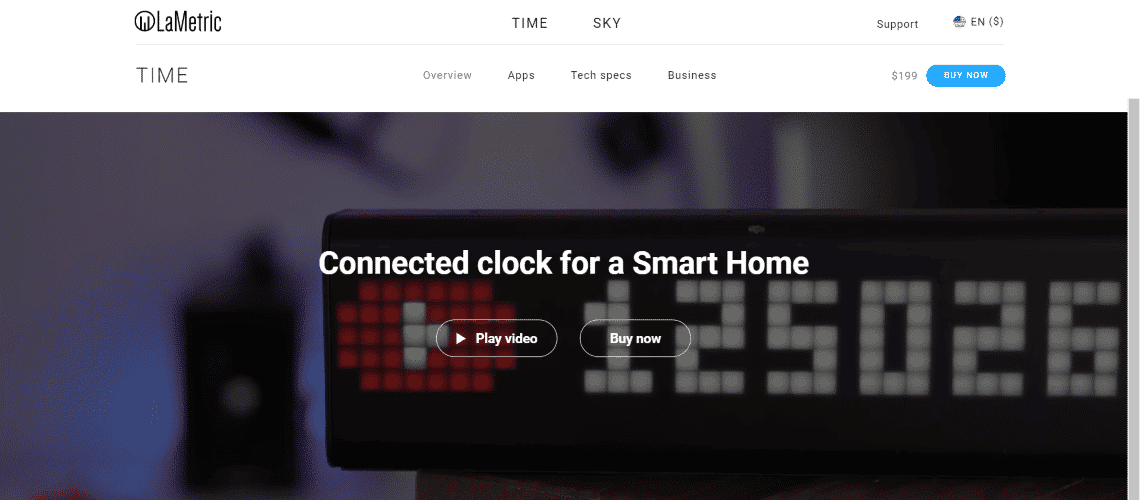 Lviv startup project created by Smart Atoms company in 2013. The founders are Dmytro Baryskyy and Nazar Bilous.
LaMetric produces smart gadgets for home and offices. They ran a successful Kickstarter campaign for LaMetric TIME – an Internet-connected clock for smart home, raising $370,000.
The device is produced by Foxconn – the world's largest electronics manufacturing outsourcer.
LaMetric partners with Amazon to sell their devices on the global market.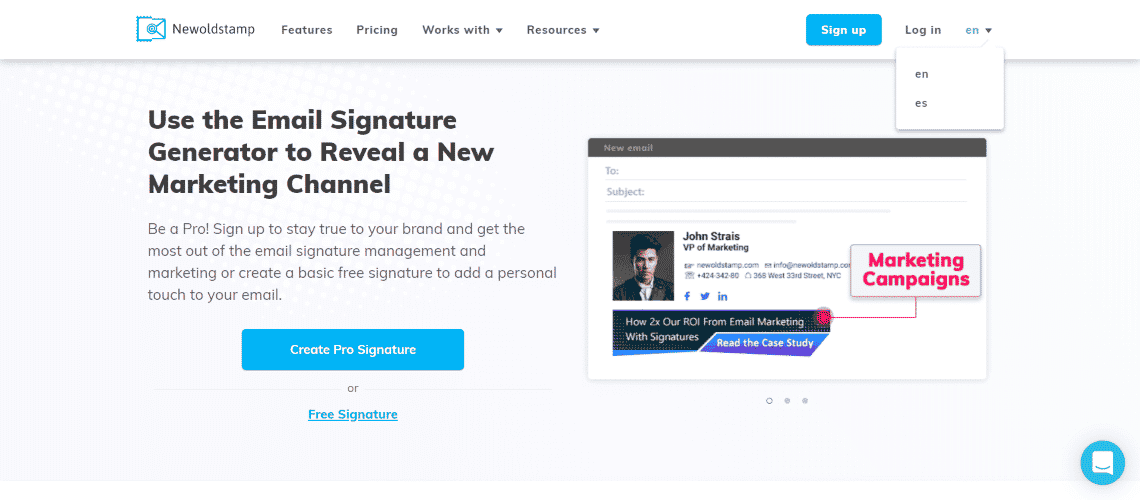 NewOldStamp is a small Lviv-born startup founded in 2015 by Volodymyr Zastavnyy.
They develop and support the NewOldStamp app – corporate email management and email marketing tool. NewOldStamp is a SaaS marketing platform that allows you to create banners, generate and manage corporate email signatures, and use email for your digital marketing needs.
Lviv IT Communities
Lviv IT Cluster is a flagship for the local tech scene development and IT promotion. The community unites 80+ tech companies with over 15K IT professionals, cooperates with five Lviv universities, and has business relations with Lviv City Council.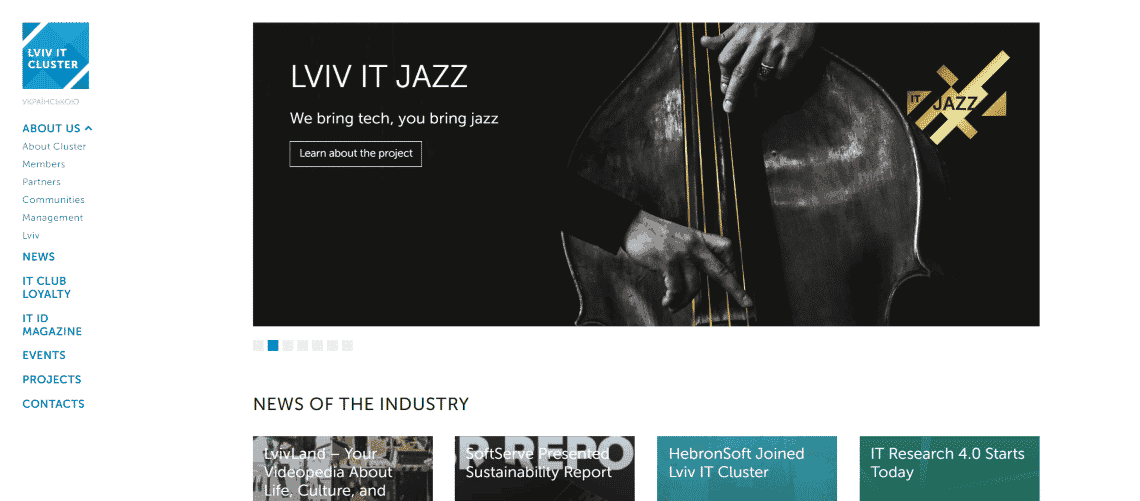 Their major projects are:
There are also several smaller niche IT communities: Lviv Startup Club, Lviv PM Community, etc.
Lviv Tech Events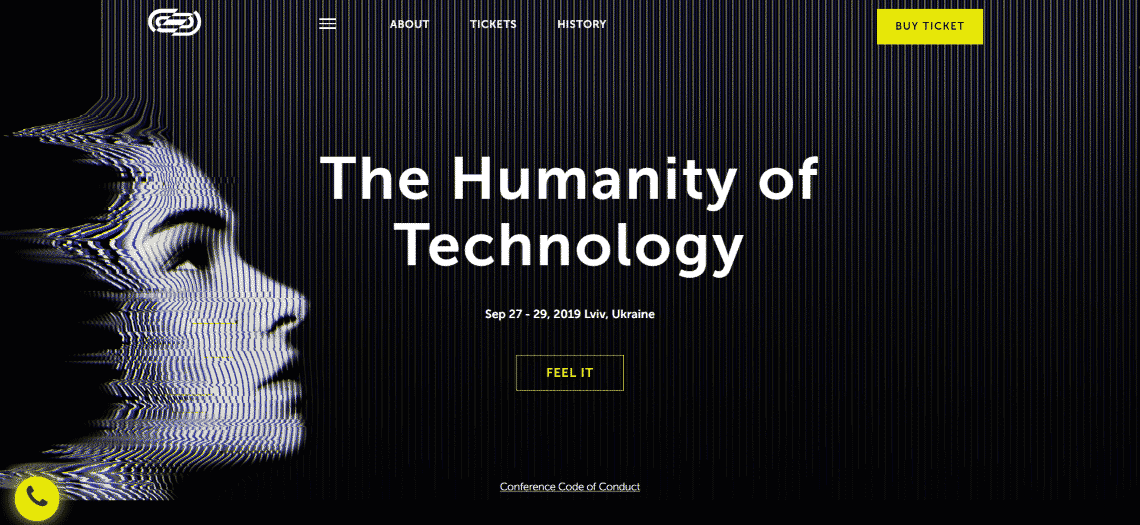 Annual conference held in autumn since 2014
One of the biggest tech industry events in Ukraine. Among the speakers were experts from Microsoft, IBM, HP, Facebook, Airbnb, FitBit, TechCrunch, Bayer. Last year the conference exceeded 3300 participants.
They also hold a startup competition, an electronic music festival, and tech expo.
GameDev Conference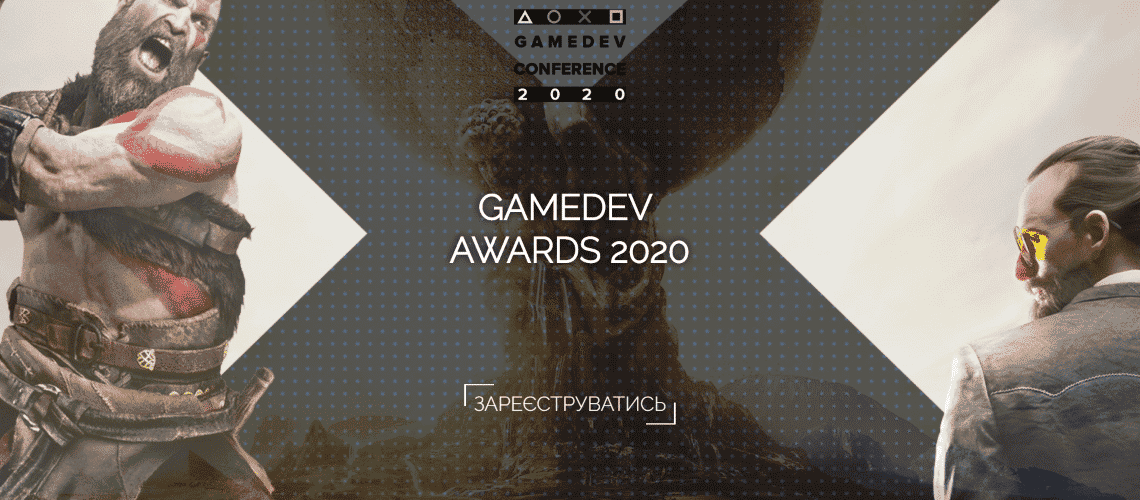 Annual conference held in January since 2012
The conference assembles over 500 GameDev studios, designers, and indie developers. This year, 40 industry experts will be sharing their expertise in games market, game design, programming, and production.
AI & Big Data Day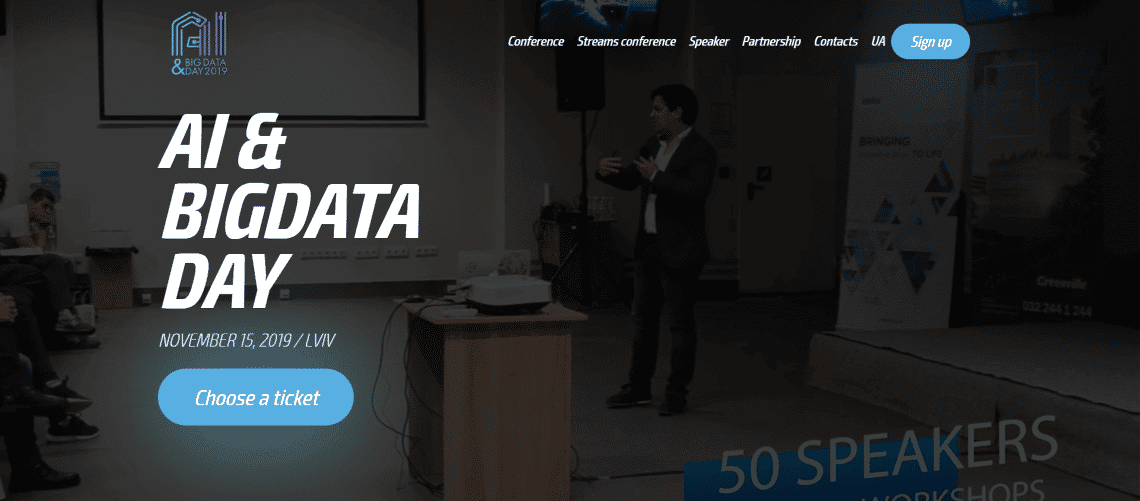 Annual conference taking place in April and November since 2017
A tech conference exploring the latest trends in AI and Big Data industry. The event hosts about 500 attendees and over 45 speakers. The agenda includes AI in vertical domains, data science cases, data engineering, machine learning, etc.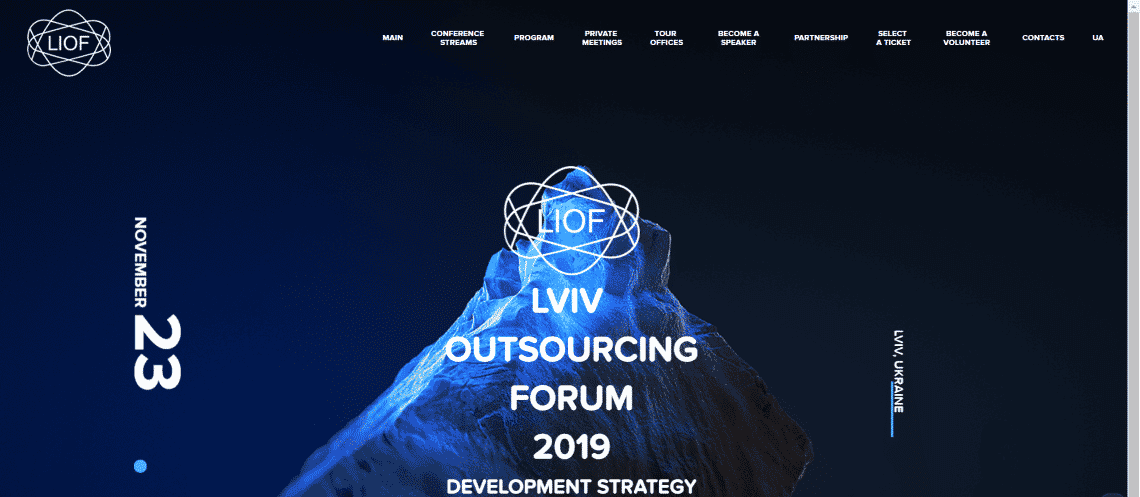 Annual conference held in April (and November) since 2010
Conference Tracks: Outsourcing, BDSM (Business Development, Marketing, Sales), New Tech, Organization Development.
Lviv High Schools
There are 11 universities offering bachelor's and master's degree in digital tech sciences in Lviv. By the end of the year, 5000 young IT specialists will graduate local higher ed institutions.
1. Lviv Polytechnic National University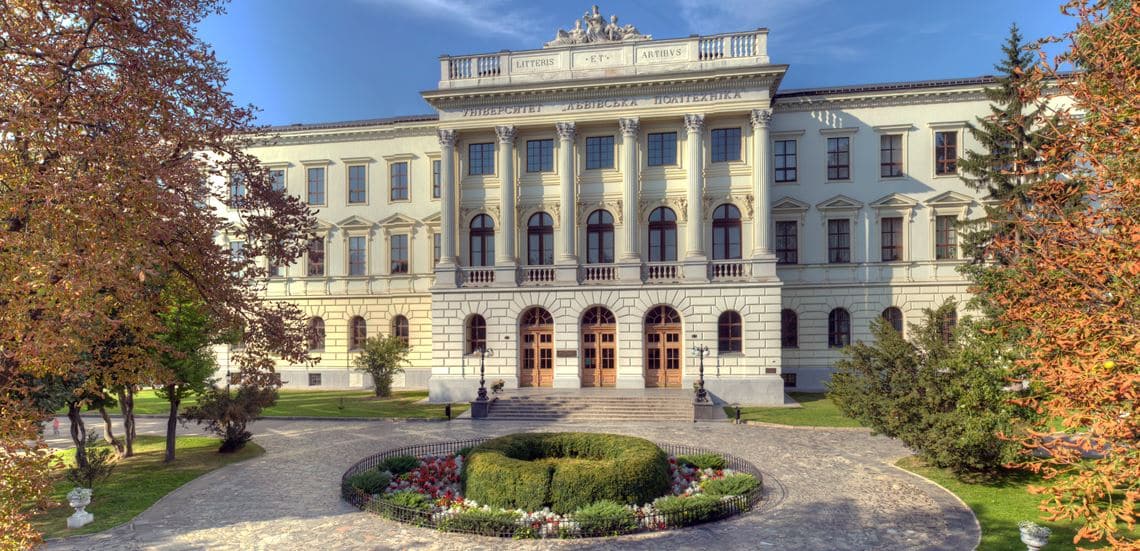 Est. in 1816. The oldest tech higher education establishment in Ukraine. There are two institutes dedicated to IT and computer sciences, with over 350 academic personnel:
Institute of Computer Science and Information Technologies consists of seven departments. Here students can earn a bachelor's degree in computer sciences, software engineering, system analysis, applied linguistics, publishing & printing. The Institute is the member of Microsoft Academic Alliance.
Institute of Computer Technologies, Automation and Metrology comprise eight departments. Graduates specialize in computer engineering, cybersecurity, IoT, automation & computer-integrated technology, metrology & information technology.
Lviv Polytechnic IT graduates earn a median salary of $2341.
2. Ivan Franko National University of Lviv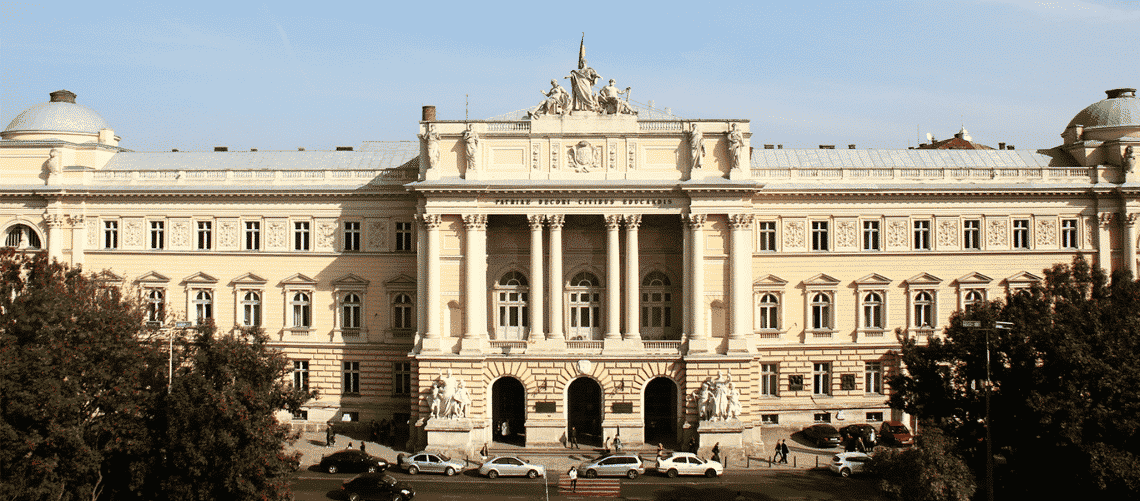 Est. in 1661. One of the oldest universities in Eastern Europe has two IT-oriented faculties:
The Faculty of Electronics and Computer Technologies consists of six departments and 18 labs. Students graduate with majors in software engineering, computer sciences, information systems and technology, micro- and nanotechnology. Faculty partners with GlobalLogic, EPAM, SoftServe, and Lviv IT Cluster.
The Faculty of Applied Mathematics and Informatics offers five specialties: applied mathematics, computer science and information technologies, cybersecurity, informatics, and system analysis.
The IT graduates report earning a median salary of $2025.
3. Ukrainian Catholic University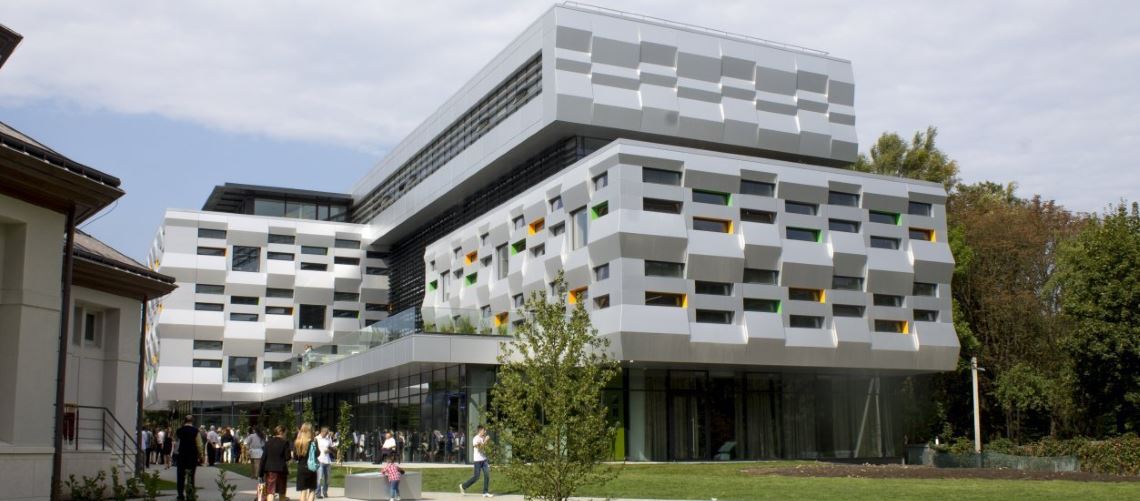 Re-est. in 1994. Faculty: Applied Sciences
This year the university topped the ranking of the most-recommended institutions for getting higher education in IT field.
The faculty offers bachelor programs in Computer Science and IT & Business Analytics. There is also a two-year Master degree program where students explore Big Data, Machine Learning, Business Analytics, Natural Language Processing, etc.
Est. in 2016.
The first IT university in Ukraine. The university offers bachelor programs in Software Development, Web Design, Web Development, Computer Networks & Cybersecurity, and IoT. Master degree programs include Data Science, Artificial Intelligence, Big Data Modeling, Big Data Integration & Processing.
Besides the higher education diploma, students can earn Microsoft, Google, Autodesk, Cisco, and Oracle certificates.
Future IT professionals can also acquire their tech degree at Lviv University of Trade and Economics.
Lviv IT Courses
over 2000 graduates per year;
Programs: Data Science, Software, Web and Mobile App Development, QA, PM, HR & Recruitment, UI/UX, Marketing, etc. There is also a coding school for kids
Course duration: 2-3 months, with in-class lessons twice a week.
1600 graduates per year;
Programs: Front-End & Back-End Development, QA, Management, Business Analysis, etc.;
Course duration: from 2 to 4 months. There is an in-class format only, with access to online course materials.
5300 graduates in total;
There are 90 courses covering software, web and game development, network and database administration, graphic design and 3D modeling, web analytics, marketing, etc.;
Course duration: 1 to 6 months. Students can choose either in-class or online studying format. Some courses are available for free.
Lviv residents can also kickstart their IT career or master new tech skills at STEP IT Academy, Eleks University, EPAM Training Center, SkillUp, ITEA.
Workspaces / Coworking
coMMuna – an "all-inclusive" anti-café. You pay per hour and get unlimited access to PCs, video games, books, cookies, and beverages. Opened since 2013;
Startup Depot – a 24/7 coworking space that offers meeting rooms, game & sports zone, kitchen, and library. Opened since 2014;
ITEA Hub – a coworking and tech event place with open spaces, meeting rooms, Skype&call box, and an event room for 150 people. The community regularly holds its own IT workshops and meetups. Opened since 2016.
There are also iHUB, Futura HUB, Co-working place Territory, Pixel.
Assessments of Lviv IT Industry
Wrapping up, these are the main factors that make Lviv Ukraine's tech powerhouse:
Powerful IT sector that invests in Lviv infrastructure and education, creating a sustainable tech ecosystem.
Lviv government actively supports IT initiatives to attract foreign investors.
Thriving IT culture with plentiful social and professional events, IT communities, and self-education opportunities.
Are you looking to take your IT business to Ukraine?
Feel free to contact us to gain local insight on Ukraine tech industry opportunities for software development outsourcing or IT staff augmentation.