Kyiv IT Market Research Reports and Industry Analysis
Dive into comprehensive insights on Kyiv's thriving IT sector. Our in-depth market research reports and industry analysis offer valuable data for strategic decision-making.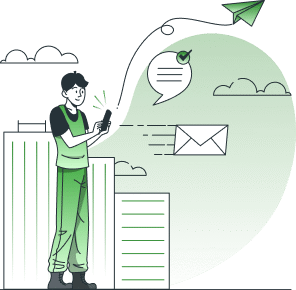 Join 2000+ tech leaders
A digest from our CEO on technology, talent and hard truth. Get it straight to your inbox every two weeks.
No SPAM. Unsubscribe anytime.
Ukraine has built a solid reputation for IT outsourcing excellence – over a hundred Fortune 500 businesses have entered the market already. Ukraine's capital Kyiv accounts for half of the local IT companies, thus drawing the most attention of foreign tech investors.
Here's everything you need to know about Kyiv IT industry to decide whether you should follow the lead.
Specifications of Kyiv IT Market
General
Kyiv talent pool of IT workers is extensive – the city is home for 41% of Ukraine's developers. Ukraine's capital also accumulates the cream of the crop of software development workforce – almost half of the Ukrainian senior software engineers live and work in Kyiv.
42 of the top 50 Ukraine's IT companies have Kyiv-based offices and dev centers, employing over 23 thousand IT professionals. Such major brands as Samsung, Siemens, and Huawei run their R&D facilities in Kyiv. Oracle, Snap, Ubisoft, Netcracker, and Terrasoft have Kyiv offices, too.
Infrastructure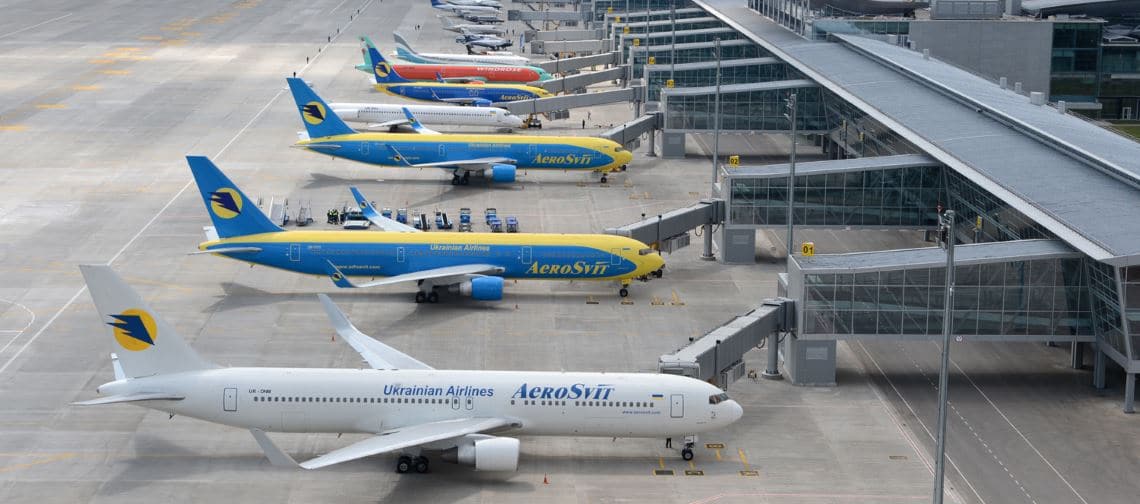 There are two international airports in Kyiv that connect the capital of Ukraine with all the European countries.
Boryspil International Airport serves flights of over 60 national and foreign airlines, linking Kyiv directly with 120 locations across the globe. The number includes 80+ international and intercontinental flights.
Kyiv-Zhuliany is the second largest international airport in Ukraine. The airport connects Kyiv directly with 140 cities located in 48 countries all over the world.
Profile of IT Specialists
Social and Professional Portrait
An average Kyiv developer is a 25- to a 30-year-old man (76%). A vast majority of IT specialists in Ukraine have higher education – 84%. Most of the Kyiv IT professionals speak English fluently.
Salaries
Kyiv-based developers have some of the highest wages in the Ukrainian IT industry, but not as dramatically higher as one might have anticipated. Software engineer, for instance, earns a median monthly wage of $2100 in Kyiv, which is $100 more than a national median salary rate in this position.
Kyiv senior software engineers expect to earn around $3900 vs. Ukraine's median salary rate of $3600. Junior developers receive $750 in Kyiv – $100 more than the average in Ukraine.
An average QA specialist gets paid $1500 in Kyiv, which is also $100 more compared to their peers in other cities.
As for Project Managers, the salary rate is close to $1500 per month in Kyiv.
TOP IT Outsourcing Companies founded in Kyiv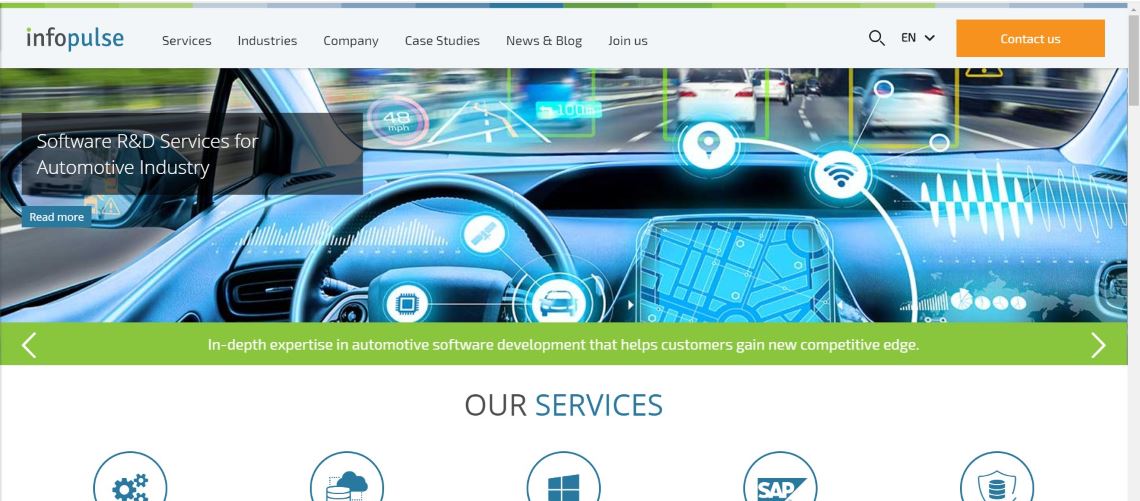 Employees in Ukraine / worldwide: 1900 / 2000+
Infopulse is in top ten Ukraine's biggest IT businesses. The company is in the IT market since 1991. It was established by Oleksiy Sihov and Andriy Anisimov in Kyiv. The company operates in 10 countries, with seven offices in Ukraine.
Infopulse specializes in infrastructure management, R&D, data security, and telecommunication support.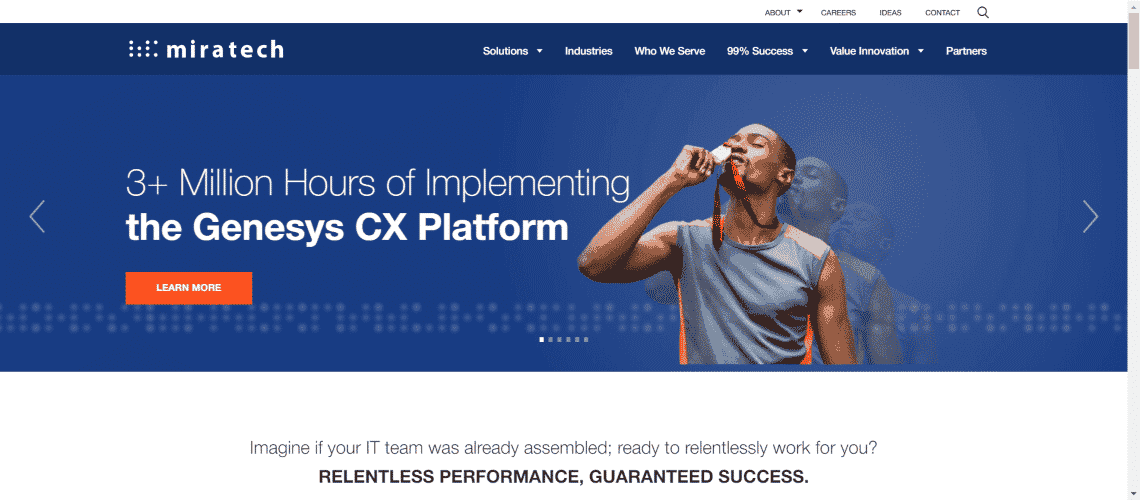 Employees in Ukraine: 800
Miratech was founded by Mykola Roenko and Valeriy Kutsyy in 1989. The company provides IT outsourcing services to banking, insurance, travel, and telecommunications industry.
Clients: Siemens, Philips, Fujitsu, Samsung.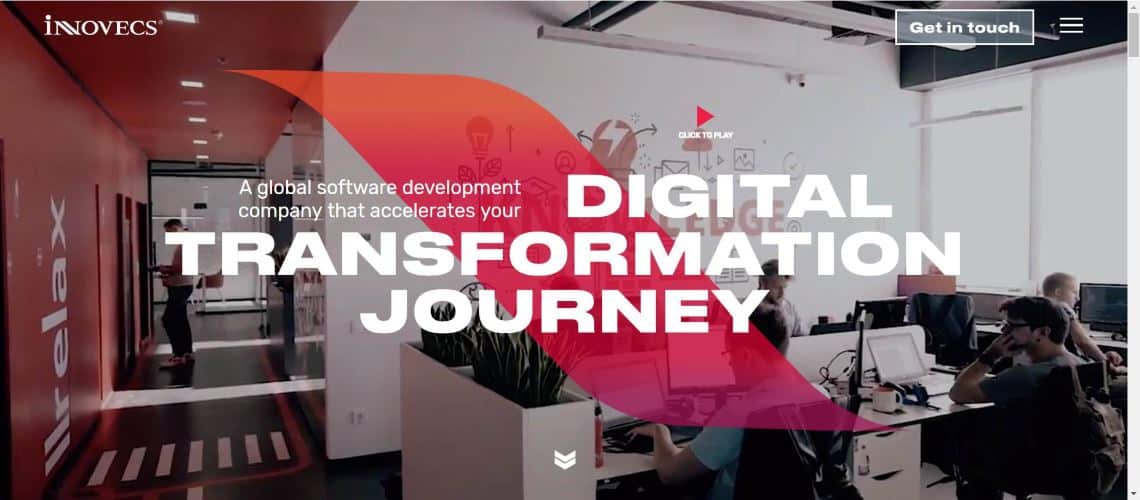 Employees in Ukraine: 669
A global IT outsourcing company with corporate headquarters in Kyiv and several representative offices in the US and Europe. It was founded by Oleksandr Lutsky in 2011.
The company has developed iLottery solutions, logistics management systems, trading platforms, etc.
Innovecs was listed in the Global Outsourcing 100, Inc. 5000 America's fastest-growing companies 2018, and Ukraine's Top 25 Best IT Employers rankings.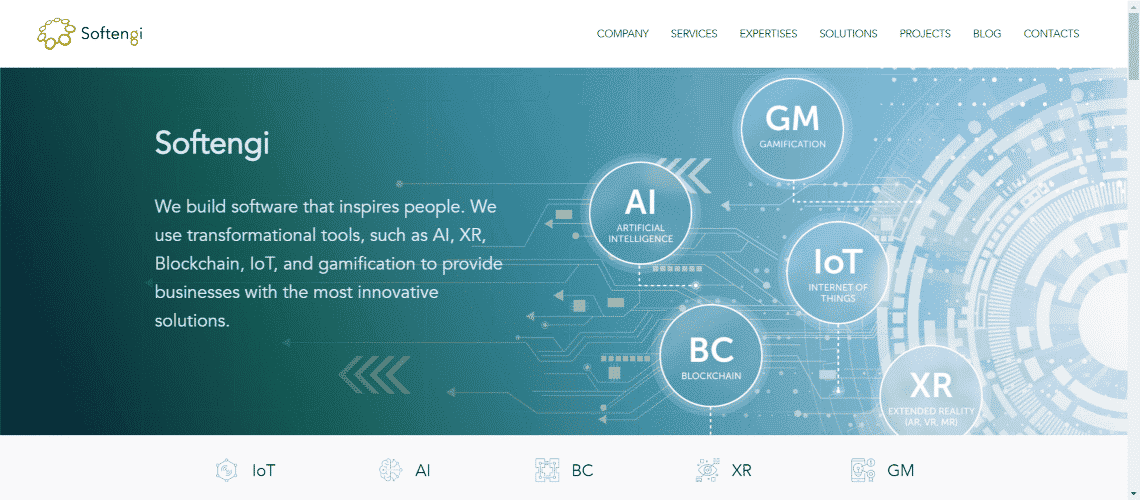 Employees in Ukraine: 200+
It was founded in 1995 by Kyiv Polytechnic Institute graduates. Today the company is present in five countries, including four offices in Ukraine.
Softengi has delivered over 900 projects in IoT and AI, 3D modeling, Expanded Reality, blockchain, etc.
Softengi was featured in The Global Outsourcing 100 for five years;
Clients: Bank of Georgia, AZIOT, Zeppelin CAT.
TOP-5 Product IT Companies from Kyiv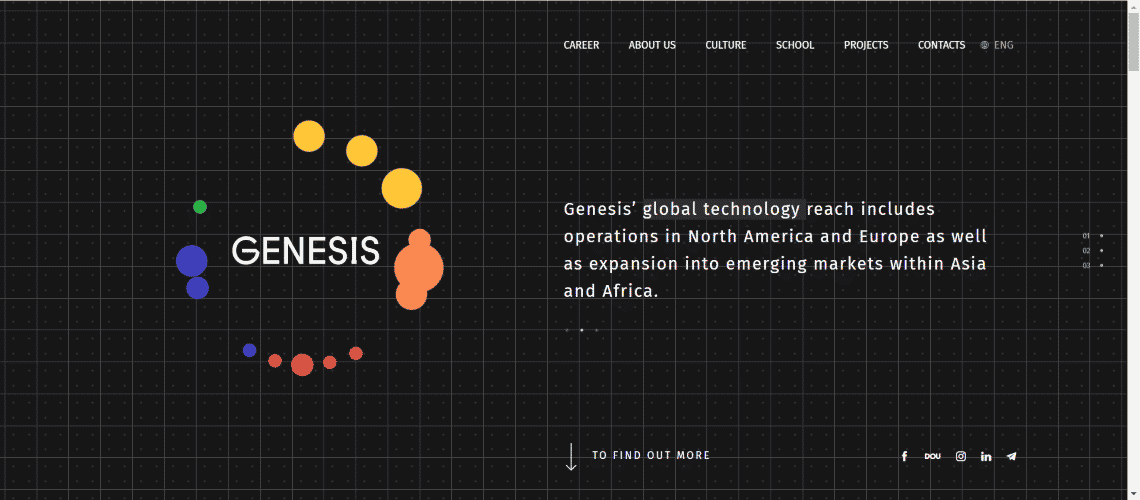 Employees in Ukraine: 1150
Genesis is an IT and media holding uniting 14 companies. It was founded in 2008 by Volodymyr Mnogoletniy and Vasyl' Ul'yanov in Kyiv. Genesis operates in nine countries.
The company develops and supports social media platforms for Afrika's market. Some of their other projects are:
BetterMe – health & fitness app suite;
AmoMedia – social media for women over 40;
IO Technologies – content marketing solution for online media and e-commerce.
The company products' user base reaches 200 million monthly users.
In 2018, Genesis was among the best IT employers in Ukraine.
Their partners are Facebook, Google, Snapchat, and Apple.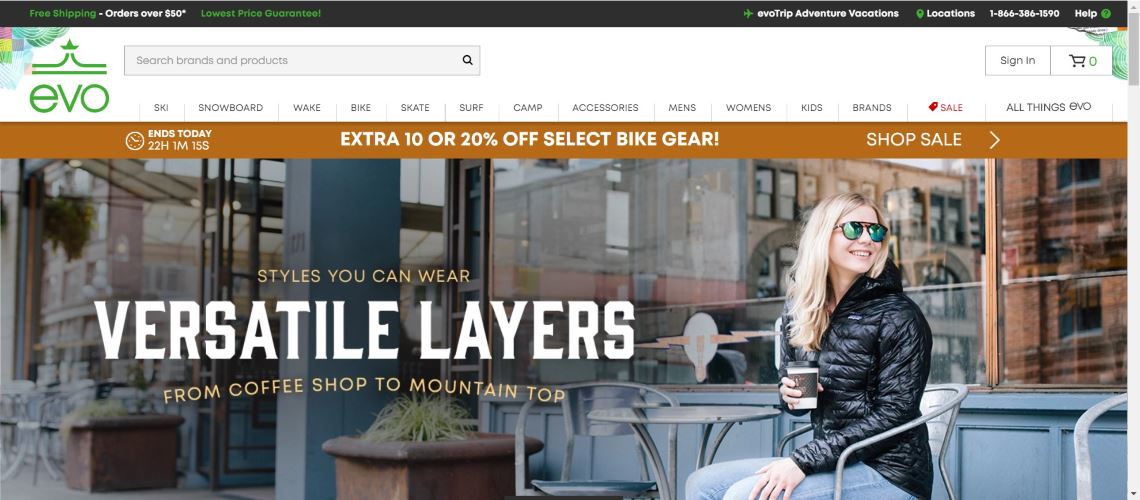 Employees in Ukraine: 1009
EVO is a major Ukrainian online market platforms developer established in 2008. The company co-founders are Denys Horovy, Mykola Palienko, and Taras Murashko.
EVO created Prom.ua, the biggest online marketplace in Ukraine. They also developed e-commerce platforms for Belarus and Kazakhstan.
ua is in top 100 most expensive brands of Ukraine, estimated at $12,5 million.
In 2018, EVO merged with Rozetka, the leading online e-commerce retailer in Ukraine.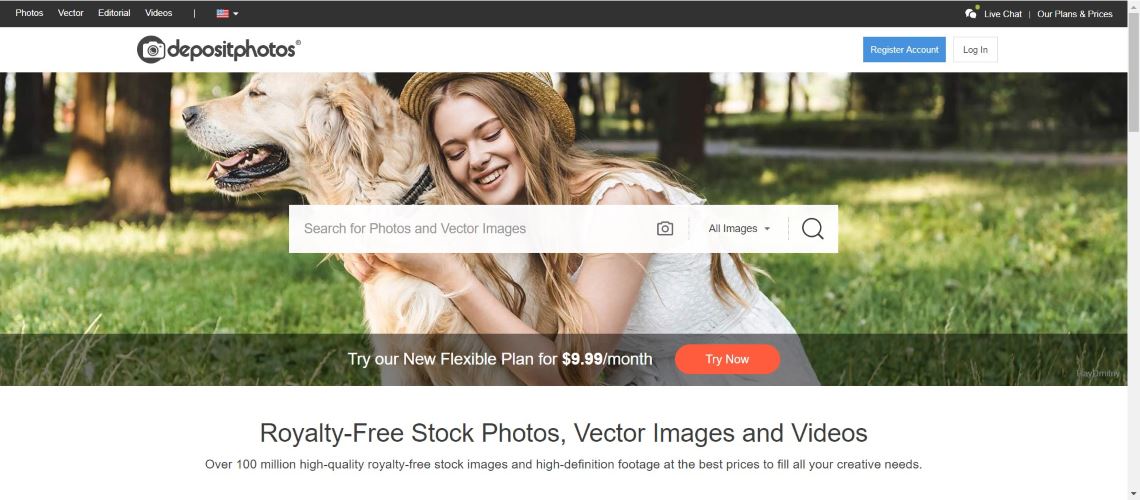 Employees: 400+
A global photobank with more than 115 million stock images and royalty-free photos. The company was founded by Dmytro Serheyev in 2009 in Kyiv. Their other products are:
Crello – an online graphic editor;
Productions – the largest photo studio in Ukraine;
Bird in Flight, WAS – online media portals.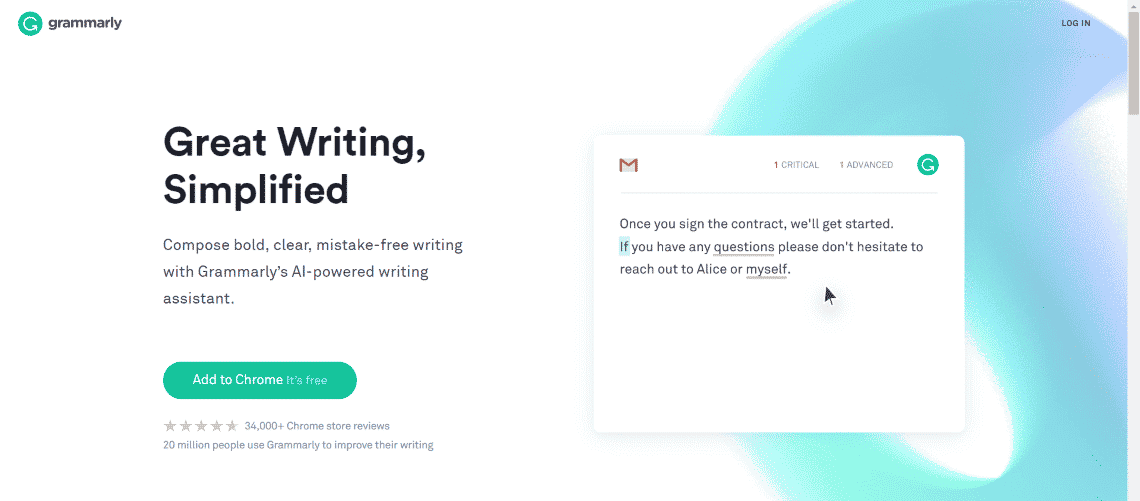 Employees: 80+
An AI-powered online grammar and spell checking service. The startup was created in 2009 in Kyiv by Max Lytvyn and Alex Shevchenko. Grammarly user base exceeds 6,9 million daily visitors.
Employees: 480
A business management and automation software provider for enterprise and company government sector. Parus Group was founded in 1990 in Kyiv. Besides Kyiv dev center, there are 28 regional offices and over 20 distribution companies.
Their software runs in more than 20000 establishments.
Kyiv IT Communities
Kyiv IT Cluster is a regional tech community uniting 19 IT companies, nine educational and public institutions, and about 20 other organizations. It was founded in 2015. Among the IT members are Infopulse, IDAP, Gnoltech, MangoSoft, 4irelabs.
Kyiv IT Cluster supports tech education development in Kyiv by cooperating with five universities and organizing IT meetups with students.
The community co-organizes a number of events on IT business management and ed-tech.
Kyiv IT Cluster facilitates IT business export and provides free consulting services for the community members.
Tech Events in Kyiv
iForum – annual conference taking place in May since 2009.
The largest event dedicated to web tech in Ukraine. The last conference gathered over 12000 IT professionals and enthusiasts.
There are nine tracks covering Internet business, advertising, tech trends, IT innovations, CRM & loyalty, digital fun, etc. There is also the "The City of the Future" exhibition showcasing innovative tech products.
JEEConf – annual conference taking place in April since 2011.
The biggest Eastern European conference for Java developers with over 1000 participants and 45+ IT experts. A two-day event covers innovations, modern approaches and in Java app development, integration with other tools and languages, etc.
Guruconf – annual tech event taking place in June since 2017.
Kyiv tech event that brings together IT entrepreneurs, e-commerce business owners, SEO, and PPC professionals. The participants discuss successful online business cases, SEO and SMM strategies, and digital marketing approaches.
Guruconf hosts 1500+ attendees and 35 speakers.
Data Science UA Conference – annual conference taking place in spring and autumn since 2016.
An international conference on AI, machine learning, and data science. The event hosts 500+ attendees and 20 data scientists from Salesforce, Ciklum, SoftServe, Ring Ukraine, and other IT companies.
There are tracks dedicated to tech aspects of data infrastructure development, data science in business, and AI.
In Kyiv, you can also learn about the latest tech trends at Devoxx Ukraine, AI Conference, Agile Rock Conference – the list goes on.
Tech Education in Kyiv
High School
1. National University Of Kyiv-Mohyla Academy or NaUKMA (1615)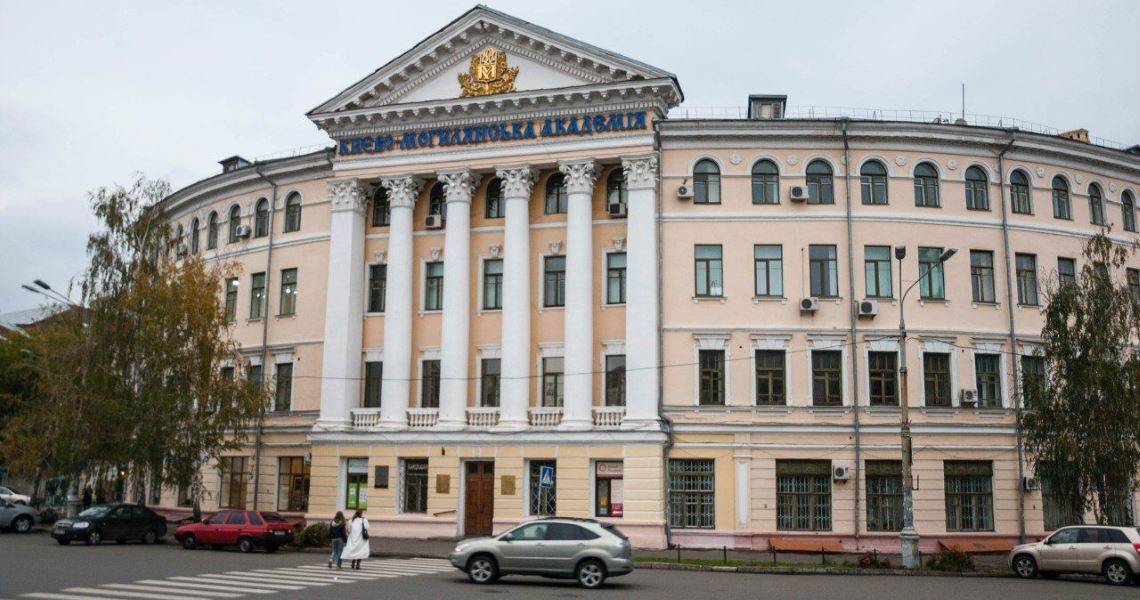 This year, Kyiv-Mohyla Academy was called the leading higher ed establishment for acquiring IT education.
The Faculty of Informatics consists of four departments: Informatics, Maths, Network technologies, and Multimedia Systems, and also includes an informatics lab.
Graduates specialize in software engineering, information management systems and technology, software for automated systems, and applied mathematics. The faculty partners with Oxford Brookes University.
2. Taras Shevchenko National University (1834)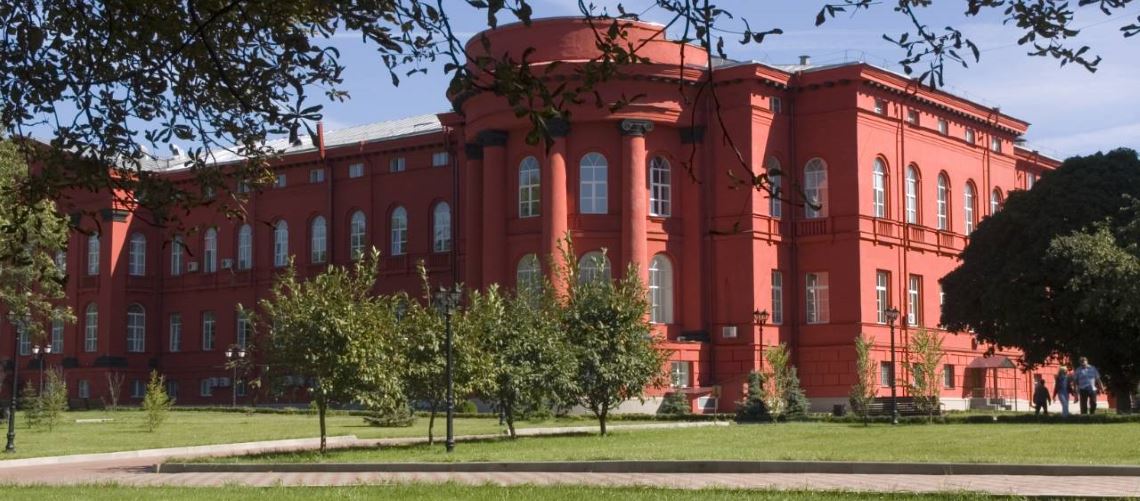 The Taras Shevchenko National University of Kyiv is the best institution for education degrees, according to the national research. There are two IT-related faculties:
The Faculty of Information Technology consists of seven academic departments. Here students earn bachelor's and master's degree in computer sciences, software engineering, cybersecurity, networks and Internet technologies, and IoT.
The Faculty of Computer Science and Cybernetics offers educational programs for bachelor's and master's degree in applied mathematics, software engineering, computer science, and system analysis. The faculty is in top 10 higher ed institutions for getting IT education in Ukraine. The IT graduates report earning a median salary of $2650.
3. Igor Sikorsky Kyiv Polytechnic Institute (1898)
Kyiv Polytechnic Institute is the largest higher ed school in Ukraine – over 35000 students pursue their degrees there. There are four institutions dedicated to IT industry:
At the Institute for Applied Systems Analysis, students develop skills in the fields of AI, system design, and intelligent data analysis in project management.
Faculty of Informatics and Computer Science offers academic programs in computer science, computer engineering, and system engineering.
At the Faculty of Applied Mathematics students study data science, computer engineering, and software engineering disciplines.
The Heat Power Engineering Faculty graduates specialize in software engineering, automation, computer science. Currently, over 12000 future tech specialists are studying at this faculty alone.
The institute graduates receive a median salary of $2700.
4. National Aviation University (1933)
25000 students from 55 countries around the world acquire their degree at the National Aviation University of Kyiv.
The Faculty of Cybersecurity, Computer and Software Engineering includes nine departments, covering cybersecurity and data protection, applied informatics, networks and computer systems, and software engineering industry.
Faculty graduates are paid around $2425 per month.
5. Kyiv National Economic University or KNEU (1906)
KNEU offers bachelor's programs in computer science, economic cybernetics, digital economy, system analysis, and cybersecurity. Their IT-focused master's programs are economic cybernetics, information management systems and technology, and AI systems.
Future IT professionals also graduate Kyiv Academic University, State University of Telecommunications, Borys Grinchenko Kyiv University, Kyiv National University of Technologies and Design, International Scientific Technical University, etc.
IT Courses
There are countless IT schools and tech courses in Kyiv. Besides nationally spread Step IT Academy, SkillUP, and ITEA, there are also:
over 8000 graduates and 195+ certified instructors;
12 IT specialties including Front-end and Back-end development, QA and Automated testing, Project Management, IT-English;
Course duration: 2-5 months. Both in-class and online studying options are available;
The school partners with 350 IT companies.
over 30000 graduates. The courses are taught by certified Microsoft developers;
Courses: FrontEnd, Java, NET, and Python development;
Course duration: 2-5,5 months. Students study in groups of 6-15 people. Online studying format is available as well;
Their business partners are GlobalLogic, Luxoft, and 3Shape.
3114 graduates;
Courses: Full Stack Development, FrontEnd, QA, IT Project Management, PHP, and Java;
Course duration: 3-10 months. Online studying format is available for some courses.
over 4.000 graduates;
Courses: Front-End, Java, Python, Android, Web-Design, and QA;
Course duration: 1-5 months. There is an in-class studying format with online consultations.
They grant their students a 100% employment after graduating a program.
Workspaces
UNIT.City is way more than an IT workspace. This is the first innovation park in Ukraine with more than 90 IT business residents and 420+ tech events taking place annually. Besides offering coworking places from a single work desk to a turnkey building, they also:
run the UNIT Factory – an IT school with 900 students;
host IT development labs;
conduct acceleration programs for IT businesses.
Coworking Platforma – a workspace network with offices in three Kyiv locations. They provide both private meeting rooms and open spaces, and also host IT events. Opened since 2015.
Creative States – another Kyiv chain of coworking places offering 55 fully furnished offices for teams or freelancers. Opened since 2018.
HUB 4.0 – a coworking space with four conference rooms equipped for hosting tech events. There you will also find a unique permanent exhibition of Ukrainian tech innovations. Opened since 2015.
SAD (Garden) – a smart coworking with two spacious open offices, conference room, lounge rooms, and a big parking lot. SAD is the first Ukraine coworking that also provides business and legal consulting services. Opened since 2015.
Overall, you can choose from more than 25 coworking places in Kyiv. Some others are Creative Quarter, Travel Hub, LibTech, Anthill Space, etc.
Assessments of Kyiv IT Industry
Altogether, these are the key reasons why Kyiv continues to attract businesses for IT outsourcing:
Ukraine's capital status makes Kyiv a magnet for some of the most prominent IT talents in Ukraine;
European-level infrastructure with two international airports;
Vibrant social and cultural IT ecosystem with plentiful tech events and active Kyiv IT community.
In case you're considering Ukraine for outsourcing your next IT project, don't hesitate to contact our experts for professional advice.