The Best Ukrainian IT Staffing and Recruitment Agencies: Top 30 Companies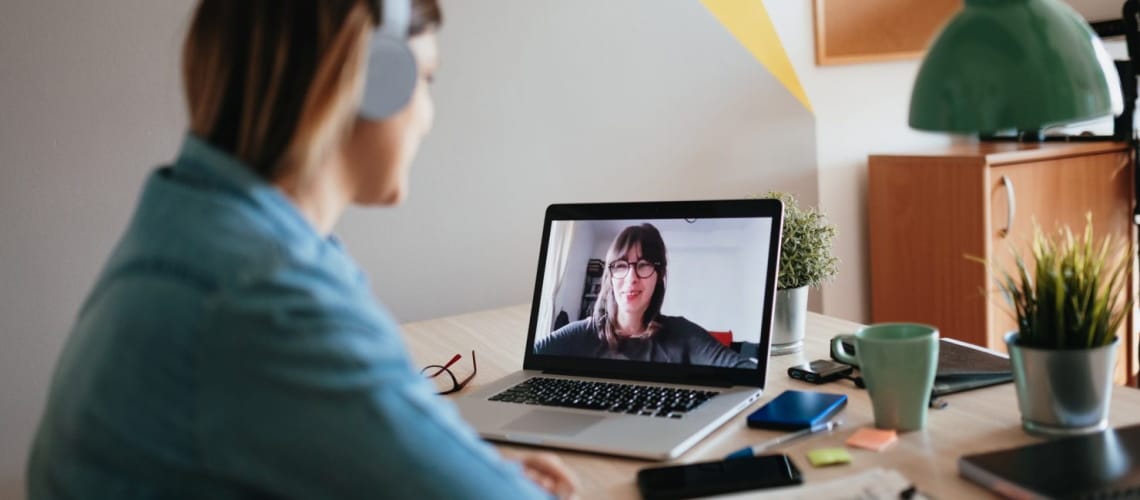 Discover Ukraine's top-tier IT staffing and recruitment agencies. Explore our comprehensive list of 30 leading companies renowned for delivering exceptional IT talent.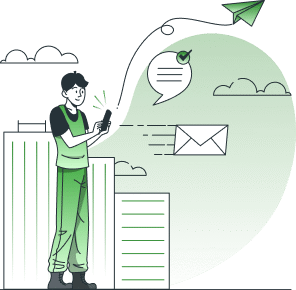 Join 2000+ tech leaders
A digest from our CEO on technology, talent and hard truth. Get it straight to your inbox every two weeks.
No SPAM. Unsubscribe anytime.
One of the biggest challenges for small IT startups or multi-million-dollar businesses is recruiting and retaining talented employees. Today, the IT labor market is hotter than ever before. Developers are no longer the one's looking for work. Instead, companies are looking for them. Therefore, hiring a staffing / recruiting agency can be a solution that allows you to quickly perform a targeted search for valuable candidates.
"At this stage, I am convinced that nothing we do is more important than hiring and developing people. At the end of the day, you bet on people and just not on strategies."— Lawrence Bossidy
In this post, we have researched the best IT Recruitment Agencies in Ukraine as of 2023. This list is presented by company size, starting from the largest agencies. Information from our handmade selection will greatly simplify your hiring process and save your valuable time.
The best IT-focused recruitment agencies in Kyiv, Lviv, Kharkiv, Odessa, and Dnipro
1. ⚜️ HR Network Club
HR Network Club is an IT-focused recruitment firm that was established in Kyiv in 2016. The staff consists of 120+ team members. The cost of staffing agency services is 15% of the candidate's annual salary. This payment is made in two installments. You pay 50% of the fee when the new hire starts working, and the remaining 50% is paid upon completion of the probationary period. In addition, HR Network Club provides a guaranteed replacement of the candidate during the probationary period. The staff strictly follows high standards of professional ethics. The founder of HR Network Club is George Krashev.
2. 💪 StaffingPartner
StaffingPartner is headquartered in Lviv. The company calls itself Europe's No. 1 IT recruitment agency. This agency is indeed one of the top five IT recruitment firms in our country. StaffingPartner works on hiring requests of various complexities, including requests of an exclusive nature. Mostly, the agency searches for candidates in Ukraine, but also tries to extend their search to the entirety of Europe and the USA. There are examples of instances in which StaffingPartner filled 30 vacancies for a single company all at once. An individual approach is used and all requirements are carefully listened to and taken into account. The company takes 14% of the candidate's annual rate. StaffingPartner was founded back in 2018. The StaffingPartner team consists of 100+ professionals and the CEO is Oksana Skomska.
3. 🎓 Smart Solutions
Smart Solutions is a Kyiv-based company that mostly focuses on the IT industry and offers clients a convenient algorithm of cooperation. First, they bill you only after the hired candidate starts a new job. Second, work begins right after the contract is signed without any prepayment. Third, you can put on hold or cancel the hiring request at any moment with no penalties. The trial period is 90 days. During this period, there is an opportunity for a free replacement. The cost of a closed position is 14% of the hired candidate's annual income. Smart Solutions was founded in 2009. There are 60+ employees and the CEO is Artem Nikishov.
4. ⚛️ Indigo
INDIGO, a well-known recruitment agency focused on IT professionals, was founded in Kyiv in 2007. The company uses advanced search technologies when recruiting staff and is proud to say that it is focused on finding the best tech talents. Thanks to the efforts of their team of 50+ professionals, 99% of candidates pass the probationary period. The firm's approach is highly personal. INDIGO takes into account all the needs and competitive advantages of a particular business and selects only candidates who can contribute to that business' development and success. The commission is no less than $5,000 (15-20% of the annual salary of the hired employee). The CEO of INDIGO is Kateryna Osadchuk.
5. 👨‍💻 ITExpert
ITExpert is a recruiting company focused on searching for talented software engineers. The agency was created in Kyiv in 2015. Recruitment is done not only in Ukraine, but also in Poland and around the world. The company employs 50+ professionals that can help you close almost any tech-related vacancy, including exclusive positions. Furthermore, you can expect the first relevant candidates in three to five business days. The hiring agency commission is 15% of the annual salary of each hired employee. The founder and CEO of ITExpert is Stas Shikhov.
6. 💡 Job Advice Agency
Job Advice Agency (JAA) is a Kyiv-based company founded in 2018. The focus of this hiring agency is recruiting in the IT sector. The team of 50+ professionals is headed by CEO and founder Marina Portna. JAA is primarily known for its super individual approach. There are KPIs and clear algorithms in place for each of the search channels used by JAA. The cost of recruitment services is one month of the professional's salary, which is equal to 9% of his/her annual income. Payment is made in two stages: 50% upfront and 50% at the end of the trial period.
7. ⚔️ HuntME
HuntME has been recruiting "hidden gems" for both Ukrainian and foreign IT companies since 2013. The head office is located in Uzhgorod. The staff consists of 40+ employees and the CEO is Alex Bogosta. Depending on the client's needs, the HuntME team provides three packages. Their fees vary from 11-18% based on the selected package. Each of the packages provides a one-time replacement for a candidate who has not passed the probation period. The warranty period is three months.
8. 🙋 UPPeople
UPPeople is an IT-focused recruitment agency with 40+ employees. This company relies on a strong marketing approach and was created by Anton Bohdanov in Kyiv in 2014. UPPeople provides two options: sophisticated (17% of annual salary, three-month guarantee) and standard (15% of annual salary, one-month guarantee). In the first scenario, the replacement is guaranteed to cover a longer period and UPPeople invests heavily in promoting your HR brand.
9. ✅ SELECT*
SELECT* is a professional recruitment company that operates in the Ukrainian, Eastern European, and Western European markets. This firm specializes in various industries, including digital businesses. SELECT* was founded in Kyiv in 2016. The company has a staff of 40+ employees and the cofounder/COO is Taras Kotyk. The recruitment agency fee is 18% of the employee's annual gross salary, which is paid in full once the candidate has started working. The guarantee period is three months. A typical candidate selection process takes six to ten weeks.
10. 🌐 The Gravity Agency
The Gravity Agency is a recruitment agency located in Kyiv. Every year, this hiring company closes more than 1,500 vacancies. Furthermore, during its existence, the agency has hired over 5,000 professionals in the IT sector. As a rule, their fees are 12% for typical software engineering positions (excluding only very rare specialties or C-level positions). The business was founded in 2016. There are 40 employees and the CEO is Nataly Piantkovska.
11. CNA International IT
CNA International IT is a high-standard hiring agency that helps startups and product companies hire top-notch technical specialists. C-suite headhunting is also possible. The company is located in Kyiv and was founded in 2013. The Managing Partner is Bogdan Kyrychenko and there are 37 agency staff members. The fees vary from 18-25% of the candidate's annual salary, depending on the vacancy being filled. Payment is made on the hired employee's first working day. The payment period (NET) is ten working days. The warranty is three months. During this period, a replacement can be made without any questions.
12. Capital Recruiters
Capital Recruiters is an IT-focused recruitment firm that has been successfully operating in Kyiv since 2007. Recruitment is conducted both for businesses in Ukraine as well as for US & EU companies, particularly those in Poland. The staff of 36 professionals focuses on searching, evaluating, and selecting IT specialists, including individuals in the management level. Capital Recruiters is known for its experience and reliability. The cost of their services is, on average, 15% of the hired candidate's annual income. With that said, closing exclusive and rare job positions costs more. The founder and CEO of Capital Recruiters is Pavel Rozdobudko.
13. Clicca
Clicca is a staffing agency in Kharkiv that was established in 2018. This IT-oriented company successfully operates in the recruitment, HR, and outreach services markets. Clicca accepts clients from all over the world, but is mostly focused on the EU and USA. The fee for a successfully matched new employee is 15% of that individual's annual salary. No prepayment is required. Replacement is only possible during the first three months. The agency employs 35 HR professionals and one of their key values is their sense of humor. 🙂 The founder and CEO of Clicca is Elena Kretova.
14. MDconsult
MDconsult is an Odesa-based company engaged in IT recuritment in the Ukrainian labor market. If you are interested in middle, senior, or C-level professionals, MDconsult will help you to fill these vacancies easily. The agency also provides HR consulting services. The company was established in 2017 and currently has 35 employees. The owner is Mariia Dobik. In the event of a successful placement, MDconsult charges a fee of 10% of the salary of the hired applicant.
15. Brainy Agency
Brainy Agency works for clients seeking to hire IT Specialists. Candidates from all over the world are considered. The company itself was established in 2019 and is based in Tallinn (with most of the team being located in Ukraine). Brainy Agency is comprised of 30+ recruiters. The founder is Lesia Polataiko. The commission is 12% of the annual gross of the hired employee, which is expected to be paid in two chunks: one on the day of hiring a new employee and one at the end of his/her probationary period (one to three months). A free replacement is guaranteed.
16. Sunvery
Sunvery is an agency founded in 2015 that recruits for IT-focused businesses. The company's mission is to find and hire talented tech personnel. The head office of Sunvery is located in Lviv. There are 29 people on the Sunvery team and the cofounder is Bogdan Makh. Clients usually pay 12-14% of the annual salary of the employed candidate to Sunvery for their services. Payment is made within five days from the moment of the candidate's employment. There is also a three-month warranty period, which includes a free, one-time replacement.
17. Head4Hunt
Head4Hunt is an IT recruitment agency located in Kyiv that was founded in 2019 and employs 26 specialists, who work diligently to find the best matches for great IT companies. H4H charges a 9% fee based on the annual specialist's salary. Half of this fee is paid one week after the candidate takes the job. The remaining 50% is paid after the candidate successfully passes the probationary period. If an employee fails the probationary period (up to three months), a free replacement is guaranteed. The CEO of Head4Hunt is Ksenia Belous.
18. A-HR.pro
A-HR.pro provides HR consulting in addition to IT recruiting services. A vacancy is typically closed within two weeks to two months. There are currently 26 employees at A-HR.pro and the founder is Anna Vasiukhno. The company was registered in Kyiv in 2016. They charge a 10-12% fee for their services based on the candidate's annual salary. Payment must be made within five business days of the hire date.
19. Brains UA
Brains UA is a Kyiv-based recruitment company focused on providing easy solutions for the most challenging vacancies in the IT industry. The business was founded in 2015. During these seven years, the "brainians" have closed almost 1,000 job positions. This hiring agency with 25 employees deeply understands the needs of its clients. Their fee ranges from 10-12.5% of the annual salary of the hired employee. The Managing Partner of Brains UA is Stanislav Spriahailo.
20. Skillers
Skillers is a Kyiv-based IT recruitment agency that has been operating on the market since 2005. During this time, this talented headhunting team, which currently employs 25 professionals, has closed more than 1,500 vacancies. Interesting offers are always available for both job and talent seekers. The fee for each specialist recruited with Skillers help is 18% of the candidate's annual salary. Just keep in mind that you can replace any candidate free of charge if they do not pass the probationary period for any reason. This rule works for the first 90 days from the date the candidate is hired. The founder and Managing Partner of Skillers is Julia Tupchiy.
21. All Day Hire
ADHR is a young (founded in 2020) recruitment agency from Lviv that considers its mission to fill the staff of great IT companies with new talented employees. The firm charges a fee equal to 10% of the annual income of the recruited candidate for their services. A three-month probationary period usually awaits all new employees. The hiring process lasts 15 to 30 business days and depends on the initial requirements and complexity of the role being filled. ADHR employs 20+ specialists. The key principles of the company are focus on results, integrity, and transparency. The cofounder of ADHR is Natalia Danys.
22. SpellRise
SpellRise is a staffing agency that operates mostly within the IT industry. The HQ of the "spellrisers" is located in Kyiv. Since 2014, this recruitment firm has been searching for highly qualified tech specialists, including C-Level experts. 22 professional recruiters from the SpellRise team guarantee the smooth selection of relevant candidates for your business. The cost of services is 10–15% of the annual income of the newly hired employee. The percentage depends on the guarantee term: 60 days – 10%, 90 days – 12%, and 120 days – 15%. In addition, a free replacement is available if the hired candidate is not a good fit for any reason. Payment is made in two equal parts: immediately after the employee starts work and after the trial period ends. The CEO and founder of SpellRise is Aleksandr Mishyn.
23. VP Team
VP Team is a well-known tech recruitment agency focused on the IT sphere and founded in 2008. The main location is Kyiv. Today, the staff consists of 20 talent scouts that connect cool IT projects with smart candidates. Their fee is 22% of the annual salary of the talents they deliver. In addition, because of their brand, maturity, and founder's reputation, VP Team asks for a $1,000 prepayment before they begin the recruitment process. The founder of VP Team is Viktoriya Pridatko.
24. MagicHire
MagicHire is an IT recruitment agency founded in Lviv in 2020 that currently has 19 employees. When you are dealing with the "magicians", no prepayment is required. You only pay for the results. Their services will cost you no more than 15% of the candidate's annual salary. In addition, MagicHire provides a two-month guarantee. If the new hire does not work out, MagicHire will happily provide a free replacement. The cofounder and Managing Director of MagicHire is Lidiya Dats.
25. Benefit
Benefit is a Kharkiv-based agency that helps the HR departments of large IT companies hire employees quickly and efficiently. Their headhunting team of 18 people relies on several years of quality experience. You can be sure that your hiring request will not be entrusted to a newcomer. The services will cost you around 12-15% of the hired employee's annual income. The payment terms are: 15% of the employee's first year salary at the beginning and 85% after a probation period. The CEO of Benefit is Andrew Markov.
26. GO&DO
GO&DO is a recruitment agency headquartered in Lviv that was founded in 2015. The agency successfully places tech personnel for local Ukrainian and foreign IT businesses. The company is focused on long-term and stable cooperation. Their core principles of work are responsibility and customer focus. The cost of cooperation with a recruitment agency is 12% of the candidate's annual salary. The GO&DO team consists of 17 recruiters and the founder is Stefaniya Sukach.
27. PSR
Professional Staff Recruitment (PSR) has been headhunting IT professionals since 2007. This Kyiv-based firm works with both large and small companies. PSR's candidates are mostly located in Ukraine and other Eastern European countries. The strengths of this recruitment firm are efficiency, tight cooperation, and maximum customer focus. PSR has 17 super-skilled recruiters and sends the first candidates to you within five working days. Their services will cost you 18% of the annual salary of the candidate who joined your team. If cooperation takes place on an exclusive basis, this fee could be lowered to 16%. Payment is made within five to ten days of the employee's start. The CEO of PSR is Bogdan Boyko.
28. TalentIn
TalentIn has been working in the IT recruiting market since 2019 and is ready to fill the most challenging tech positions. Collaboration with the TalentIn team will cost you 16% of the annual income of the candidate. There are prepayments, but the terms of cooperation require 100% payment within 16 days after the candidate has been hired. During the three-month warranty period, you can request the replacement of the candidate free of charge. The agency team consists of 15 recruiting specialists. The main location is Kyiv. The CEO and founder of TalentIn is Vadym Donchenko.
29. Evo Talents
EvoTalents is a boutique recruitment agency from Dnipro that has been operating since 2016. There are currently 14 employees. The founder of EvoTalents is Olena Synychenko. The agency offers its clients two options for cooperation. The first is more common and requires you to pay 16% of the annual income of the hired candidate. The second option is a more progressive RPO (outsourcing of the recruitment process) in which an EvoTalents expert works part-time or full-time for you at a rate of $35/hour + 8% bonus based on the annual salary of the hired specialist.
30. Don't Panic Recruitment Agency
DPRA specializes in hiring tech talent for IT startups. The company is based in Kyiv and was established in 2018. The number of employees at this agency is 13 people at the moment. The agency provides full-cycle recruiting services and clients usually pay around 16% of the annual salary of the hired candidate. Payment is due in a month. A guaranteed replacement is possible only within three months of the hiring date. The undisputable advantage of the company is its strong customer focus. The cofounder of DPRA is Alex Hermann.
Frequently Asked Questions
What is difference between IT recruitment and Non-IT?
IT recruitment focuses on filling up information technology positions in software companies. An IT Recruiter deals with different types of tech requirements related to different IT skills or technologies such as PHP, Java, .NET, SAP, Embedded, Android, Digital Marketing etc. Non-IT Recruitment is basically searching for the right people in other business domains like Aerospace, FMCG, Agro, Healthcare, Industrial, Retail, Real Estate, Media & Entertainment etc.
How much does it cost to hire a recruitment agency in Ukraine?
Contingency is the most common and straightforward form of collaboration with Ukrainian recruiters. This is where an agency only gets paid once a candidate is accepted for the job. Standard recruitment fees vary in a range between 9% and 25% of a candidate's first annual salary.
How long does the IT recruitment process usually take?
The process takes time to do it right and, therefore, requires some careful thought, but it also should be efficient and not drag out for too long. Usually, 2-4 weeks is a minimum you need to find a decent software engineer, plus additional 2-4 weeks, which is a typical notice period in Ukraine.
Recruitment in IT: Thinking of Tomorrow
We predict that the IT sector will continue to grow rapidly in the near future, which means that the demand for valuable technical specialists will skyrocket as well.
Contact us to find out more about how Echo can help your business get the most out of recruiting truly top remote talent.
Tags: agencies, best, companies, it, recruitment.