IT Nearshoring: 3 Great Reasons to Choose Ukraine [Updated]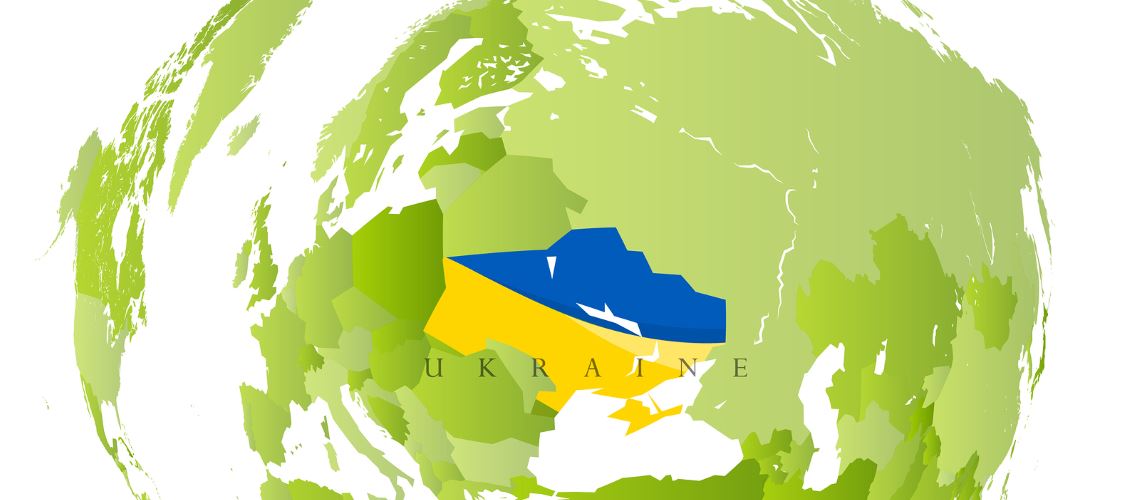 Explore why Ukraine is a top choice for IT nearshoring. Discover 3 compelling reasons, updated with recent market insights, that make this Eurasian country a tech outsourcing haven.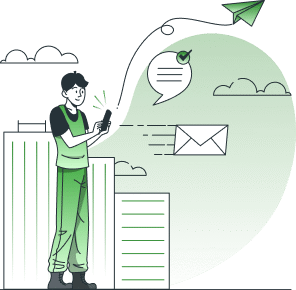 Join 2000+ tech leaders
A digest from our CEO on technology, talent and hard truth. Get it straight to your inbox every two weeks.
No SPAM. Unsubscribe anytime.
Modern business is all about engaging world-class talent to create outstanding products and customer experiences – while managing to do so at a reasonable cost. Luckily, now is the best time for ambitious companies to do just that. How exactly? For businesses across the globe, nearshore outsourcing is proving to be a winning strategy.
In a modern economy, it rarely pays off to implement all your business processes in your home country. In fact, it so happens that the right talent and resources are often located elsewhere. This is particularly true for the IT sector, and that's where a nearshore model comes into play.
What is Nearshoring?
Nearshoring, or nearshore outsourcing, is a practice of transferring business operations to a neighboring country. This strategy makes sense when a company needs to hire great talent or optimize costs, but still thinks proximity is an important factor. Today, a nearshore outsourcing model is particularly popular.
Benefits of engaging a nearshore team
Access to the specialized talent that might not be available or is too expensive at home;
lower overhead and travel costs;
convenient time zones. Oftentimes, the time difference could be as little as an hour or two;
shared mentality and culture;
no language barriers;
protecting the company's intellectual property rights is easier now that your near sourcing team is physically accessible at all times.
Nearshore vs. Offshore
It might be confusing to navigate the key terms around outsourcing so here's a quick explanation for you.
Outsourcing nearshore – outsourcing to neighboring countries.
Outsourcing offshore – outsourcing overseas, often to a country across the globe.
Finding a nearshore software development partner
So where exactly can a business start looking for a reliable nearshore team? For many European businesses, it might just be across the border. With its 2,000+ first-class IT companies, Ukraine is at the forefront of nearshore IT services in Europe. Let's take a closer look at why exactly.
IT nearshoring: why Ukraine?
1. The proximity of nearshore services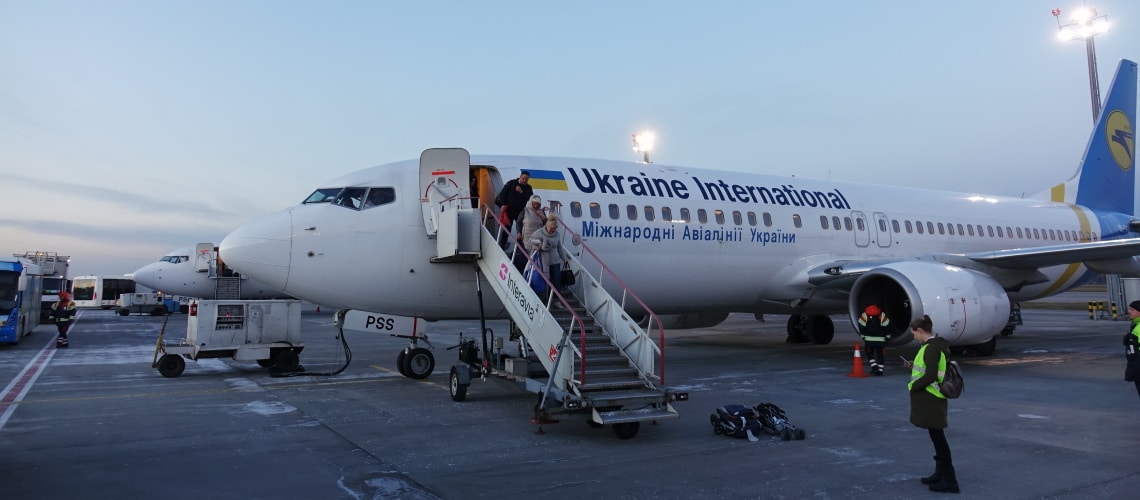 Ukraine is conveniently located in the heart of Europe, offering quick and convenient routes to any European capital or business destination. In fact, the geographical midpoint of Europe is located near the town of Rakhiv in western Ukraine.
As one of the largest countries on the European continent, Ukraine is home to several vibrant IT hubs which also happen to be its biggest urban destinations. Kyiv, Lviv and Kharkiv stand out as the most dynamic and thriving IT nearshoring communities in the country. You can fly to any of these cities from any European capital in a matter of a few hours.
Ukraine's unique geographic location on the continent also means that its nearshore partners can benefit from a convenient time zone. When you only have an hour-long time difference, organizing productive collaboration with your nearshore development team couldn't be easier.
2. World-class software developers
– Exceptional technical expertise and skills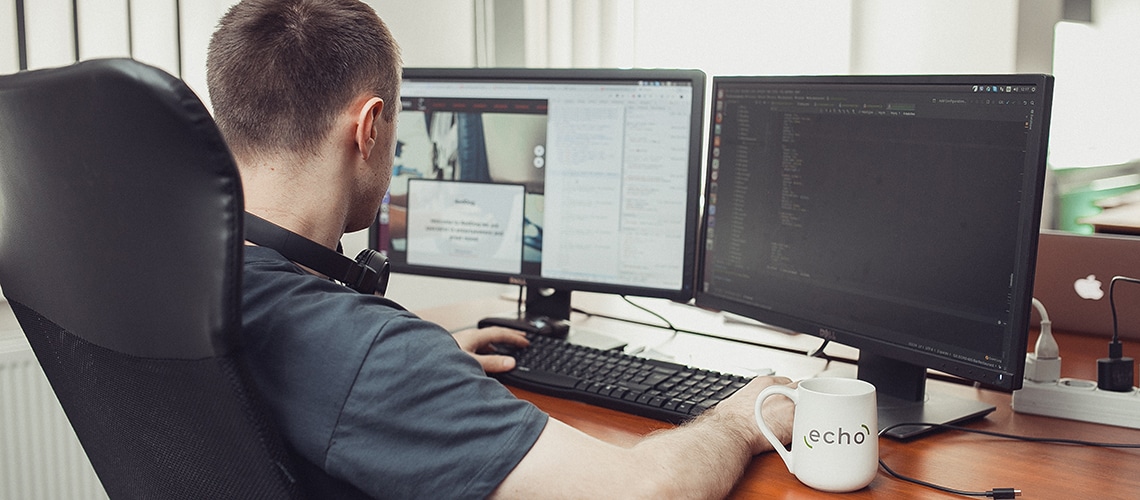 According to the data provided by the Ministry of Justice of Ukraine, the number of software engineers in the country reached 154,000 in 2018. Ukraine's IT industry grew at a rate of 27% in 2018. Each year, a well-developed network of universities helps thousands of Ukrainian students obtain their bachelor and master degrees in software development. Global brands were quick to appreciate the engineering excellence of Ukrainian software developers. Samsung, Microsoft, Siemens and Magento to name a few run nearshore software development centers in Ukraine. More companies are to join them in the coming years.
Moreover, as much as 18 Ukrainian IT companies are featured in The Global Outsourcing 100 list. The Global Sourcing Association named Ukraine the UK's best delivery destination of the year.
– Shared culture and mentality
As a member of a larger family of European nations, Ukraine is a perfect nearshore partner in terms of cultural compatibility. Ukrainian developers share the same values and celebrate traditions that their clients from neighboring countries are well familiar with. At the same time, any Ukrainian nearshore company prioritizes productivity and cost optimization to deliver nearshore solutions that meet their clients' definition of excellence.
As well as that, Ukrainian developers often travel across Europe and the US, which makes communication with clients from all over the world seamless.
– Hourly rates of Ukrainian developers
Ukraine's amazing pool of world-class nearshore programming talent is available at a competitive cost. Now is definitely the time to find a nearshore software outsourcing partner in this country before the market further changes. The average hourly rate of Ukrainian developers is some $25-$49, though rates may vary depending on the required programming language and skillset. This is lower than in most other European countries, where hourly rates start at $50 and could reach $100 and more.
All in all, if you're looking for a talented and dedicated nearshore development services at a business-friendly cost, Ukraine is the destination to go for.
3. Robust IT infrastructure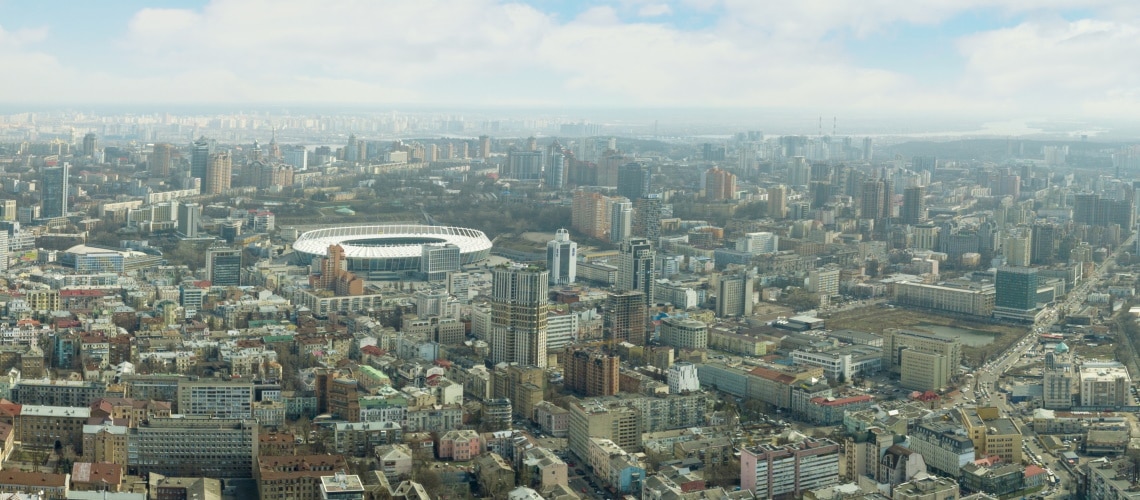 Ukraine rightfully claims its place among the continent's best nearshore software development destinations. Sometimes called Silicon Valley of Europe, it invests heavily in building powerful IT infrastructure and dedicated communities.
Kyiv, Lviv, Kharkiv, and Odesa all have thriving IT clusters. These creative spaces engage and educate talented youth and offer career opportunities and advice for IT specialists. Ukrainian IT companies join clusters to foster sustainable urban development and engage the best talent the country has to offer.
Ukrainian technical universities provide IT companies with thousands of IT graduates every year. Some of the best universities with IT specialties are:
Kyiv Polytechnic Institute
Kharkiv Polytechnic Institute;
Lviv Polytechnic National University.
At the same time, Ukrainian IT companies invest heavily in training their engineers. This is true for both hard and soft skills. Those seeking networking opportunities can attend international IT events, for example:
Outsource People Kyiv;
IT Arena;
iForum;
IT Weekend Ukraine;
Dev Challenge 12;
Mobile Beach Conference;
GDG DevFest and more.
Wrapping up
Ukraine should definitely be on your list of potential nearshore development outsourcing destinations. Ukrainian developers stand out thanks to their remarkable skills and shared values. At the same time, their hourly rates are much more affordable for businesses of all sizes.
If you think the time has come for you to embrace a nearshore business model, you have 2,000+ Ukrainian IT companies to choose from. Need some help? Check out this handy guide on how to hire remote software developers in Ukraine.
Or contact us right now to discuss your nearshore needs with Echo experts – we're really just one message or phone call away.
Tags: advantages, cost-effective, development, it, location.