Travel & Hospitality Software Development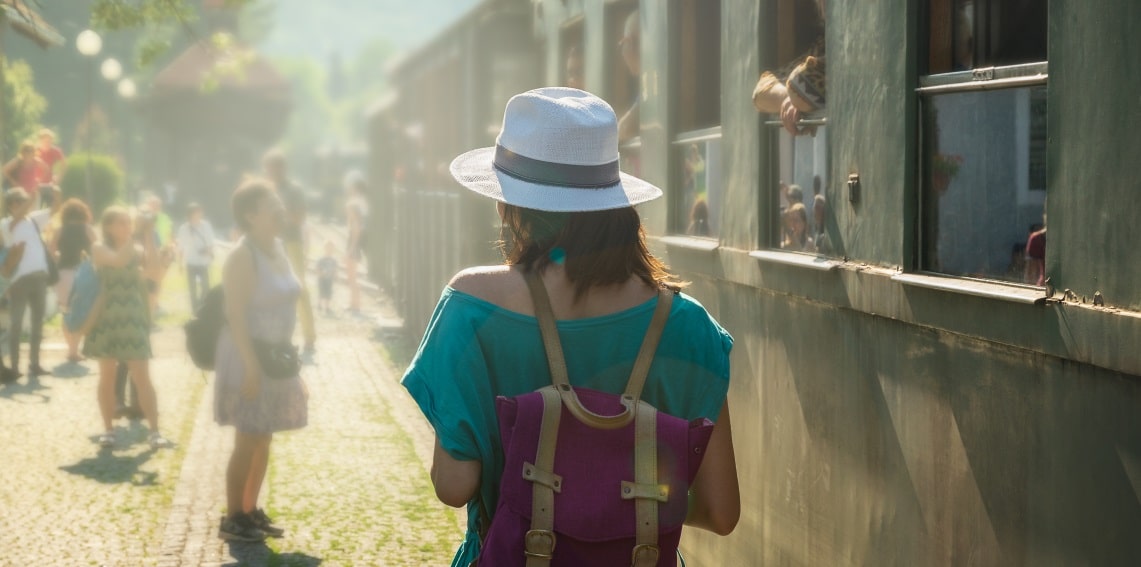 Today's Travel Industry Challenges
If someone had predicted that the world's cruise lines would be shut down by early 2020 or that the commercial aviation industry would come to a halt, nobody would've believed it!
However, the reality of the travel industry is quite different today than what it was a few years back. Here are some of the challenges that the industry is currently facing:
COVID-19 Pandemic Apathy. Along with several commercial travel bans and other travel restrictions applied by the government, the pandemic has made travel anxiety a serious issue for travellers. Fearing the unknown during their travel, several potential travellers are now sceptical about making their first national/international trip post the pandemic.
Social Media. With the rise of the Chinese-owned social media platform TikTok, there has been a significant erosion in the user base of other social media platforms such as Twitter, Facebook, and Instagram. This has been a major challenge for travel agents and companies relying heavily on social media for marketing.
Dynamic Pricing. The dynamic pricing theory consists of two elements – traditional price-determining criteria such as load factors, demand, availability, etc., and the second determining factor, the traveller himself. With the advent of artificial intelligence, dynamic pricing is becoming the new buzz in town; and travel agents will continue to get influenced by the same. Therefore, it will be difficult for travel agents and companies to explain to their customers how they've come up with the quoted price.
Embracing Digital Technologies. As a travel company or agent, if you haven't explored a full-fledged range of digital marketing essentials, it's going to take a lot of time to reach your target audience and influence them. Furthermore, the pandemic has accelerated this movement from print to digital media. Therefore, it's time for you to pick up the pace with this trend!
Other challenges that travel companies are facing include – managing their clients efficiently, developing their own niche, getting the attention of millennials, and coming to terms with the sharing economy.
The Right Development Company for Your Travel Project
If you are on the hunt for a travel software development company that can help you manage your travel operations, take over your digital marketing arena, and automate your sales, you've come to the right spot.
"A couple of hours talking to travel agents can save you a lot of headaches down the road." – James Ashurst.
When you work with the reliable travel tech solution provider, you don't have to be worried about customising your travel packages, managing client bookings, creating itineraries, managing travel product portfolios, and much more. From reducing your operations cost to maximising your client bookings, we can bring digital answers to your travel industry woes!
Travel and Hospitality Software Projects our Developers can Build
Innovation continues to spark growth in the global travel market. As a travel brand, you have to delight your customers with smart tech and one-touch access to the best travel deals. Get to know the hospitality software technology that industry-leading travel brands invest in.
Looking for custom app development or tailored travel software solutions? Just drop us a message.
Pros & Cons of Travel Software Modernization
Advantages
Increased efficiency: Modernized travel software can automate repetitive tasks, freeing up time and resources for more important tasks.
Improved user experience: Modern travel software can offer a more user-friendly interface and a better overall user experience.
Enhanced security: Up-to-date software is generally more secure and less prone to vulnerabilities than older systems.
Better data management: Modern travel software can provide better data management and analysis, allowing travel businesses to make more informed decisions.
Increased competitiveness: By adopting modern travel software, companies can stay ahead of the competition and offer more innovative and attractive travel options to customers.
Disadvantages
Upfront costs: Upgrading to modern travel software can be expensive, especially for small companies.
Training costs: Employees may need training to use new software effectively, incurring additional costs.
Interruptions to operations: The transition to a new system may cause disruptions and lead to temporary downtime.
Technical difficulties: There is always a risk of technical difficulties when implementing new software, which can impact productivity and cause frustration for employees and customers.
Resistance to change: Some employees may be resistant to change and find it difficult to adapt to new software, which can be a significant obstacle to successful implementation.
Travel App Development Technologies
Programming languages commonly used in travel and hospitality software development include Java, JavaScript, Python, PHP. Technologies include web development frameworks such as Angular, React, Node.js, and Vue.js; databases such as MySQL, MongoDB, and Oracle; cloud-based services such as Amazon Web Services (AWS) and Microsoft Azure; and mobile development frameworks such as Flutter and React Native.
Apps use APIs (application programming interfaces) to integrate with third-party systems such as booking engines, payment processing systems, loyalty programs, and customer relationship management (CRM) systems.
Other technologies used in travel software development include automation and artificial intelligence (AI) tools, data analytics tools, and machine learning algorithms. These are used to provide personalized experiences and automate processes such as booking and payment.
👉 Unlock innovation with top talent from Eastern Europe.
AI (Artificial Intelligence) in Travel
Artificial Intelligence is revolutionizing the travel industry. AI-based technologies are being used to increase operational efficiency, improve customer experiences, and reduce costs.
For example, chatbots can be used to provide customer service, while virtual assistants can help travelers find the best deals and book flights and hotels. AI can also be used to analyze customer data and predict customer behavior. This can help travel companies provide more targeted marketing campaigns and create more personalized experiences for their customers.
How Will People Travel in the Future?
This video was published by The Economist.
"Are you ready for the future of travel? Companies are dreaming up revolutionary new ways to get around, from flying cars to pods that could reach speeds of over 1000 kph. Find out which of these ambitious visions are most likely to become a reality."
5 Reasons to Choose Echo as Your Travel Development Partner
Vast Network. Thanks to our broad access to the tech talent pool, we immediately start looking for the right person to provide the first suitable candidates within two weeks.
Infrastructure Setup. The main goal of Echo is to build a comfortable work environment so people want to stay for the long term. Just remember, when you invest in your team, it invests back in you.
Diverse Experience. Our specialists have significant experience working with young startups, large enterprises, forward-thinking entrepreneurs, and various social projects. Every part of our extensive knowledge is used to create a unique project for you.
Technical Backbone. Don't think of us as just a recruiting agency! All people behind Echo have deep knowledge and skills in the IT industry, as well as a strong passion for technology and a culture of innovation.
Direct Communication. By managing remote developers, you have complete control over the project's quality. Get the fastest possible business growth with the right team control.
Our Clients Say About Us
Frequently Asked Questions
How much does it cost to build a custom travel app?
What is the best approach to modernize outdated (legacy) travel software?
Are you a flexible software dev company that can adjust team size to match different stages of our TravelTech startup's development process?