Online Retail Software Development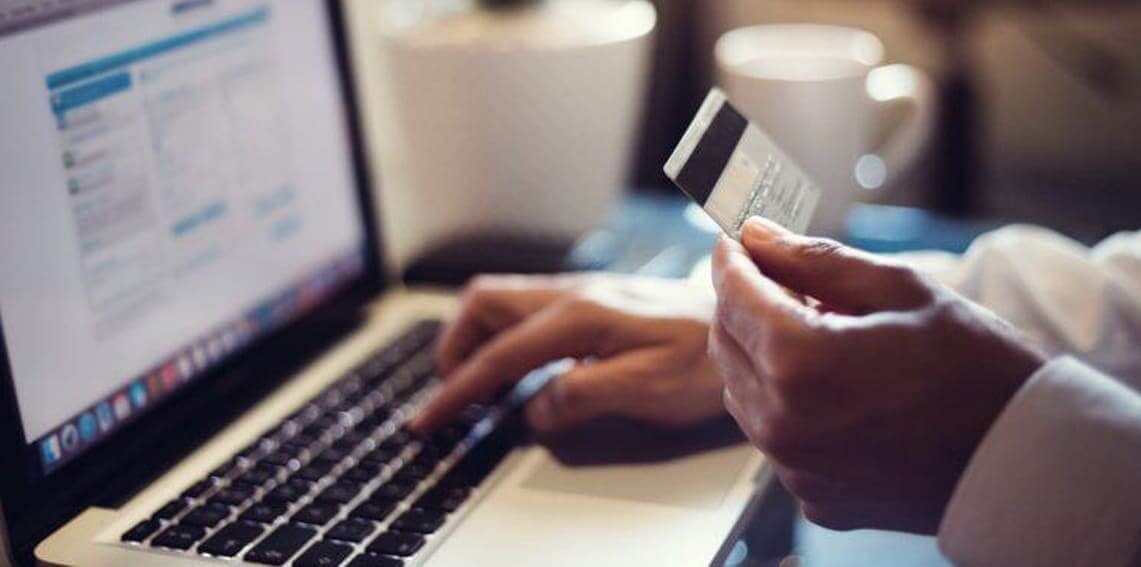 Today's Retail Industry Challenges
The world is growing – there are much more human than ever on the planet, which implies that industries catering directly to the needs of the masses continue to grow. One of such sectors is the retail industry!
As per Statista reports, the global retail industry generated about US$ 26 Trillion in 2021 which is expected to increase to about US$ 30 Trillion in 2024. Despite the whopping growth figures, retail industry still continues to face several challenges. Some of the challenges occurring on part of the retailer-customer are:
Customers today prefer multichannel buying as per their convenience; despite the fact that online shopping gaining popularity, brick and mortar stores are still doing good business.
Modern day shopper wants a seamless experience and demands same level of recognition, shopping satisfaction and products regardless of mode of shopping (i.e., online shopping and in-store store shopping).
Pressure on retailers to create personalized and optimum shopping experience for every customer to ensure repeated visits. Since, modern day retail works on reviews of people; and bad experiences of merely few customers can actually hit the business.
The concept of value of money is not limited till the actual products, but the whole shopping experience of the customer too. Be it the user interface of the ecommerce site, convenience of online payment gateways, how the site facilitates the demands/likings of customers, and seamlessness of the in-store point-of-sales.
Cut-throat competition – if you are lacking in facilitating your customers, there is already a business ready to take your market space.
The Right Dev Company for Your Online Retail Project
When looking for the right development firm to handle your online retail project, there are several factors to consider.
First, you need to evaluate the company's experience in developing and managing online stores. Look for a dev team with a proven track record of successful eCommerce projects. They should also have a deep understanding of the technologies and platforms used in online retail, such as eComm platforms, payment gateways, and content management systems.
Another factor to consider is the company's knowledge of the industry and its customers. An experienced team should have a deep understanding of the needs and expectations of online shoppers. They should also have an in-depth knowledge of the current trends and best practices in the eCommerce space.
Finally, it's important to choose a development team that has the resources and expertise to complete the project on time and within budget. Ask for references from past clients and read customer reviews to make sure the team can deliver on its promises.
Retail Software Projects our Developers can Build
There has to be a better way to run online retail stores. Retail software streamlines key business operations, grows productivity and cuts costs, just like you've always wanted.
Looking for custom app development or tailored retail software solutions? Just drop us a message.
Pros & Cons of Retail Software Modernization
Advantages
Improved customer experience: Modern retail software can provide a better and more personalized shopping experience for customers.
Increased efficiency and productivity: Modern software can automate manual processes, reduce errors, and streamline operations, leading to increased efficiency and productivity.
Better data management: Retail software modernization can result in improved data management, providing insights into customer behavior, inventory management, and sales trends.
Increased competitiveness: Up-to-date software can help retailers stay ahead of their competition and better meet the needs of their customers.
Disdvantages
Cost: Upgrading or replacing retail software can be expensive and may require significant investment in both money and resources.
Disruptions to operations: Implementing new software can result in disruptions to normal business operations and may require significant change management.
Integration challenges: Integrating new software with existing systems can be complex and time-consuming.
Lack of compatibility: New software may not be compatible with legacy systems, leading to additional costs and challenges.
Risk of data loss: Upgrading software can sometimes result in data loss or corruption, which can be costly and time-consuming to recover from.
Retail App Development Technologies
The languages and technologies used in retail app development generally depend on the type of app being developed, but some of the most common ones include:
Swift and Objective-C are two of the most popular programming languages used in developing mobile retail apps.
HTML, CSS, and JavaScript: These three languages are commonly used for developing web-based retail apps. HTML is used for structuring the content of the app, CSS for styling it, and JavaScript for adding interactivity and features.
SQL is a database language used to store and manage data. It is often used in retail software to store transactions, customer data, and product information.
APIs (Application Programming Interfaces) are used to connect the app to other services and systems. For example, an app may use an API to connect to a payment system or to a customer relationship management system.
Cloud services such as Amazon Web Services and Microsoft Azure are used to store data, host applications, and provide other services. This allows software to scale more easily and be more reliable.
👉 Scale up fast with best engineering talent from Eastern Europe.
AI (Artificial Intelligence) in Retail
Digital transformation from brick-mortar stores to online mode of retailing is more than just connecting things. It involves turning data into insights that guide decisions and lead to improved business results. These insights are produced in large part by AI in retail, specifically machine learning and deep learning algorithms. For retailers, this results in amazing customer experiences, possibility of revenue boosts, quick innovation, and shrewd operations—all of which help set you apart from your rivals thereby providing distinct competitive edge.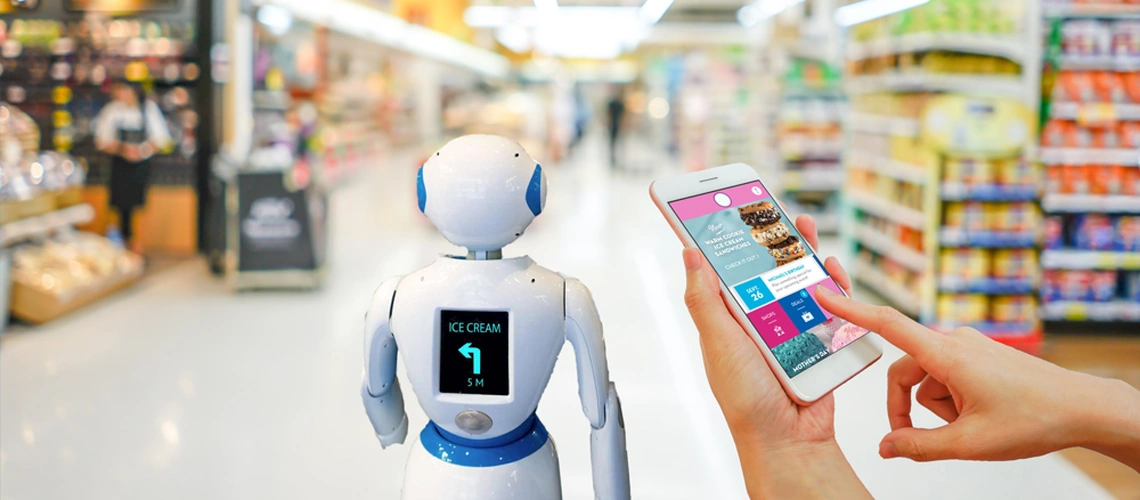 Moreover, apart from the actual sales, AI acts as a catalyst of insights by gathering and converting enormous volumes of unstructured data into insightful knowledge. This can be done by means of edge computing and thus can be integrated with business analytics and supply chain management systems resulting in a seamless automated operation. Imagine automated shelf replenishment, audience-adaptive digital signage, and sensors that monitor consumer traffic to identify cross-selling and upselling opportunities. On the other hand, for the online retailing it helps identify customer's site scrolling patterns and remembers their clicks/choices and gathers data for the business and marketing.
The Future of Shopping: Technology Everywhere
This video was published by McKinsey & Company (120K subscribers).
"We explore how the COVID-19 pandemic has changed the retail landscape and how the most successful retailers will need to adapt by embracing digital, omnichannel, and in-store technology. Join us as we look into the future of retail and learn how to navigate the next decade of shopper experience and retail technology."
5 Reasons to Choose Echo as Your Retail Development Partner
First-Class Recruitment. We use a special sort of magic to find suitable candidates by the wave of the hand. Echo recruiters will find and hire the best software engineers to meet your requirements in no time. This usually takes 2 to 4 weeks.
Vast Network. Thanks to our broad access to the tech talent pool, we immediately start looking for the right person to provide the first suitable candidates within two weeks.
Talent Retention. You should try to establish a more extended collaboration with remote engineers. With this in mind, our HR and account managers know how important it is to retain each and every talent you hire with us.
Direct Communication. By managing remote developers, you have complete control over the project's quality. Get the fastest possible business growth with the right team control.
Established Company. Our activity began in 2013, and since then, our team has remained flexible to attend to the needs of each client. At the same time, we are mature enough to be considered a reliable service provider.
Our Clients Say About Us
Frequently Asked Questions
How much does it cost to build a custom online retail app?
What is the best approach to modernize outdated (legacy) retail software?
Are you a suitable software development partner for our RetailTech startup, and can your team adjust its size to fit our project stages?