30 Best Travel Apps for Android and Iphone on the Market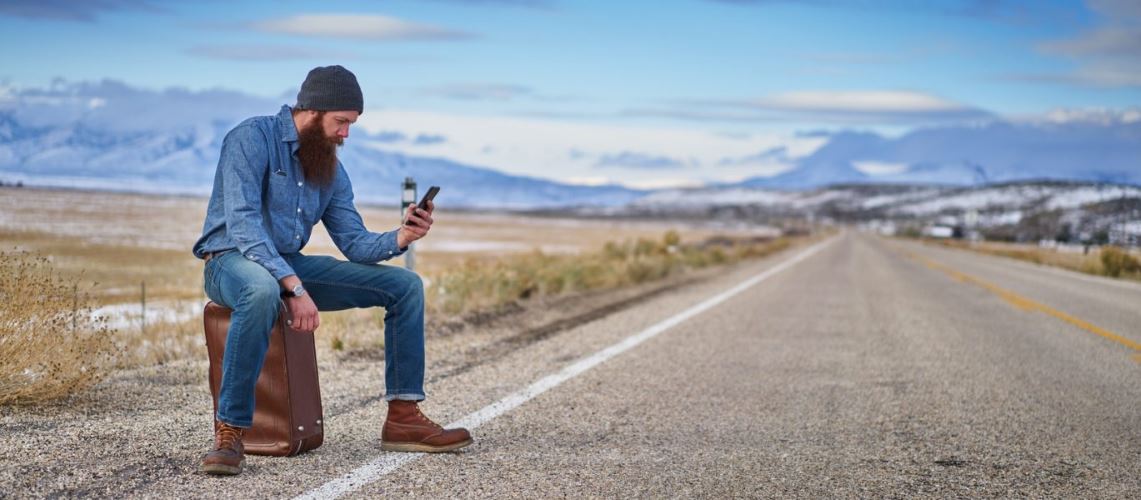 Discover the top 30 travel apps designed for Android and iPhone users. Enhance your trips with easy navigation, local insights, budget tips, and more. Start your journey with us now!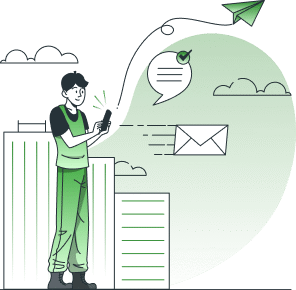 Join 2000+ tech leaders
A digest from our CEO on technology, talent and hard truth. Get it straight to your inbox every two weeks.
No SPAM. Unsubscribe anytime.
Global tourism is growing at a record-breaking pace. According to the World Travel & Tourism Council (WTTC), this is an $8.8 trillion industry that has been surpassing the growth rate of global GDP for the eighth year in a row.
The travel industry abounds with amazing tech solutions designed to help travelers be more organized. No wonder tourists are turning to technology to make travel experience easy and enjoyable.
Travel apps are particularly popular. Whatever your issue as a traveler may be, rest assured there's a mobile app to sort you out. So what exactly do these apps do? Let's have a closer look.
Key challenges the best travel apps solve
Booking tickets. Skip the usual hassle of last-minute reservations and failed holidays with aggregators that offer latest deals.
Organizing your trip. Planning a perfect itinerary became a whole lot easier with these handy digital organizers in your pocket.
Booking accommodation. Enjoy peace of mind during your voyage knowing that you have a welcoming place to greet you at the end of the day.
Saving the day. Apps to help you with anything: from finding the best restaurants in town to making last-minute reservations to save your holiday.
Getting around. Navigate new surroundings easily with a travel map app. It will get you to your destination point and help you avoid awkward encounters and language barriers with locals.
Meeting people. The apps designed to help you book local accommodation and get to know local people and culture.
So what are the best travel applications to start using? Here are the top 30 travel apps that will make your next trip a genuine success.
The 30 best travel apps for smart travelers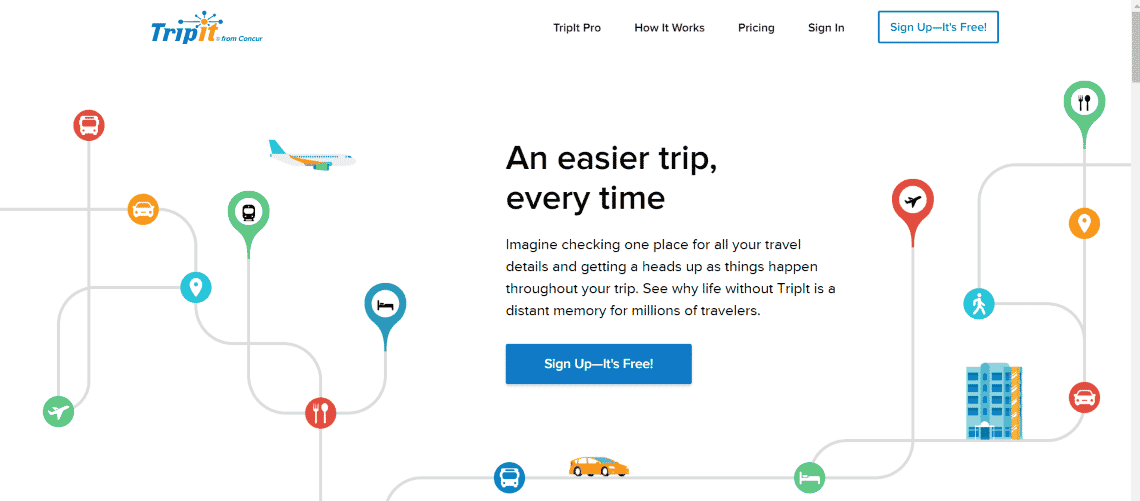 TripIt is a travel planner app that automates most of your planning. You can automatically send all your data on bookings, flights, etc. to your TripIt account and conveniently view it in one place. This travel itinerary app even enables you to share the info with other people to make planning faster. One of the best travel planning apps with thousands of users.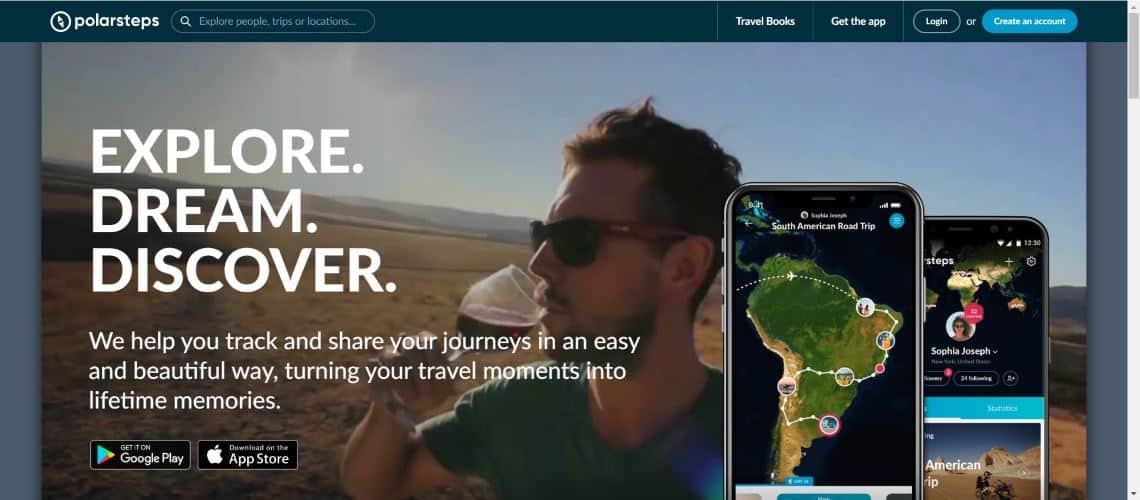 Polarsteps is an automatic travel tracker app that documents your journey. Your locations are automatically added as pins to a gorgeous world map. Your photos and videos are stored in your profile and you can share them with friends instantly. This travel log app can even track your route in an offline mode.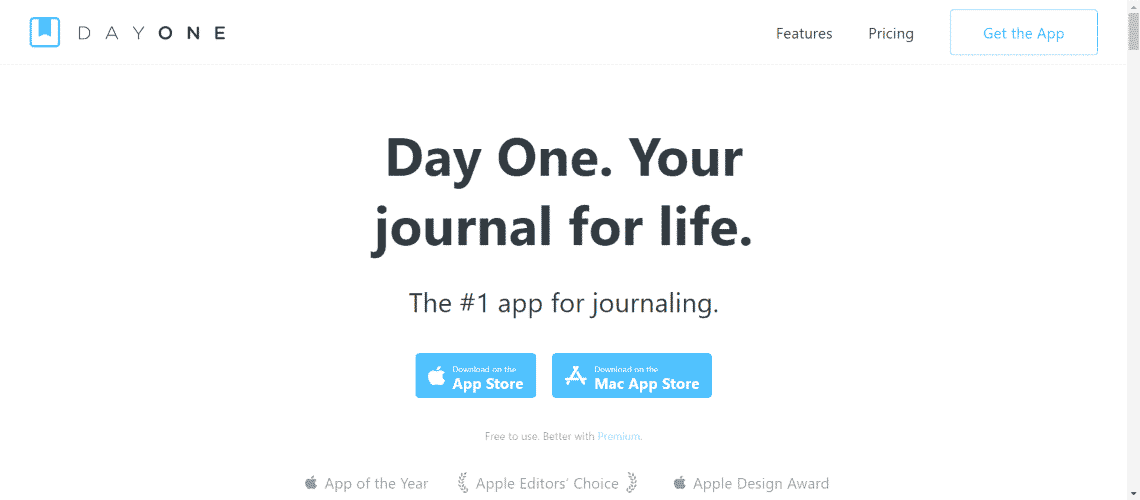 With this travel diary app, you can create digital travel journals like a pro. Just pick a beautiful layout and start adding locations, photos, maps and musings about destinations you visited. You can automatically add weather data, time and date. Want to share your thoughts with the world? Print out your very own travelogue! This is probably the best travel itinerary app for iOS.
Awards: Apple Editors' Choice, App of the Year, Apple Design Award.
Application is not available for Android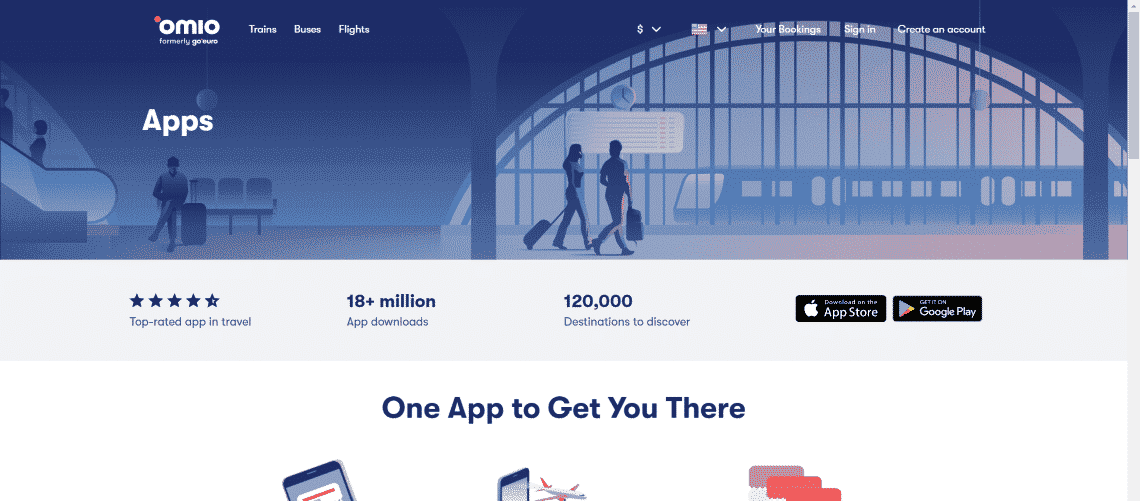 Heading to explore the European continent? One of the best travel apps for Europe, Omio feeds you the data on trains, flights, and buses across 15 countries. Compare the deals and book them instantly inside the app. Omio works with 800 partners and counting. With 18+ million app downloads, this is your friendly Europe travel app worth using.
Never worry about exceeding your budget on a trip with Trail Wallet. This is a travel budget app that offers an intuitive interface to track various travel expense categories. Trail Wallet works offline and automatically updates currency exchange rates every time you connect to the network.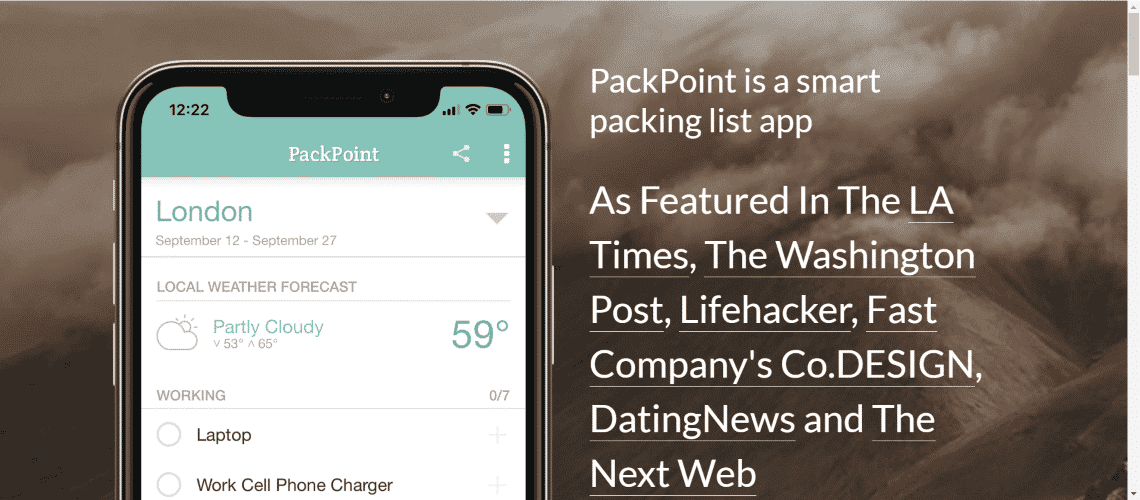 If you're looking for a straightforward travel checklist app, Packpoint is the one to go for. Getting started is easy: just add personal and travel details and Packpoint will automatically build a customized packing list for you. This travel list app also integrates with TripIt and Evernote.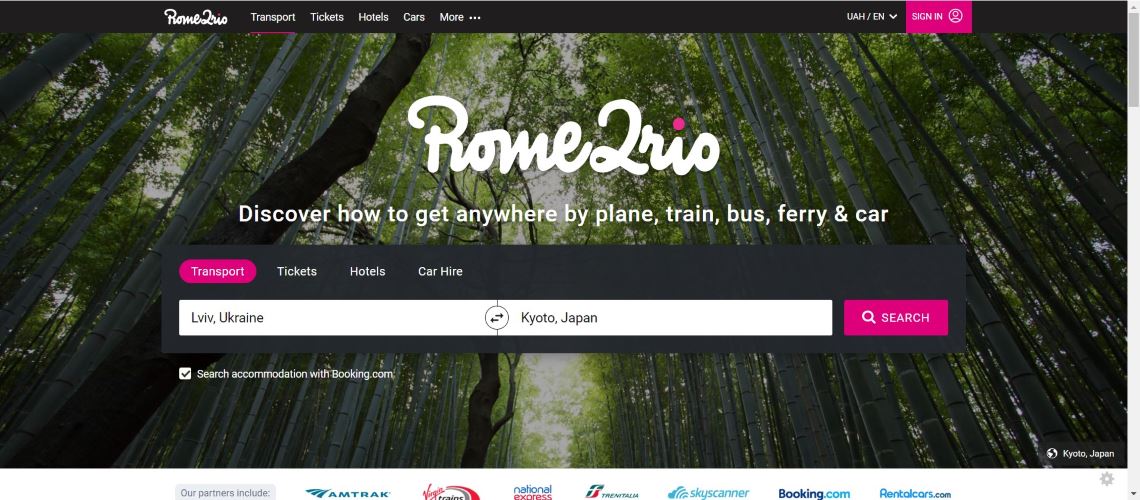 With this tool, panning fans will be glad to take off the strain of manual search for the best routes and deals. Rome2Rio is a travel organizer app that finds you the best routes. One of the top travel apps in terms of planning, it gives you the best routes to get from A to B by train, ferry, plane, taxi, bus, Uber and subway.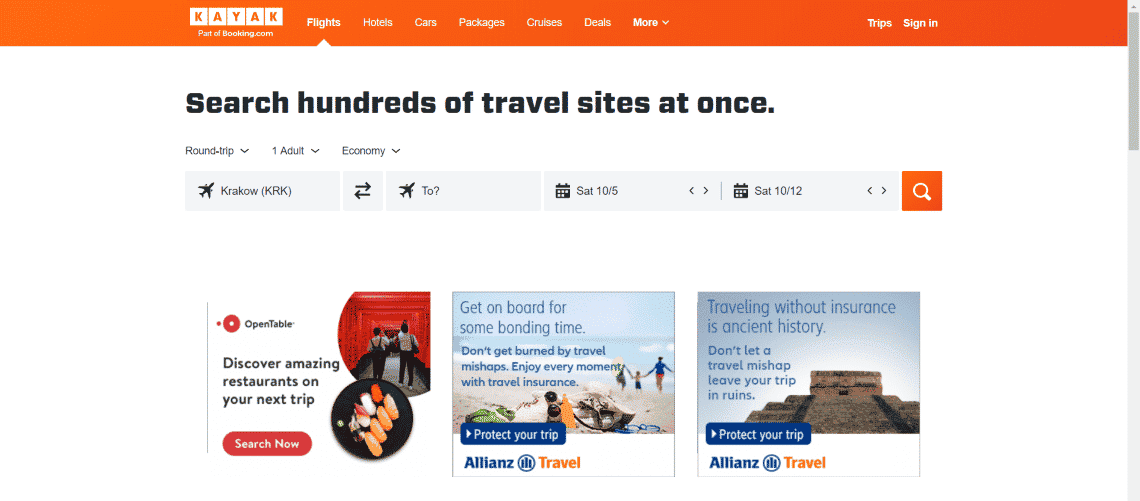 Kayak is one of the best international travel apps, available in 18 languages and servicing 30+ markets worldwide. This popular global fare aggregator allows you to search flights, car rentals and hotels. Kayak smart traveler app also provides price alerts and flight tracker.
Awards:
People's Voice Award for Travel Mobile Apps & Other Handheld Devices (2015)
Wired Magazine: The 8 Best Apps for World Travelers (2014)
Time Magazine: 50 Best iPhone Apps (2014)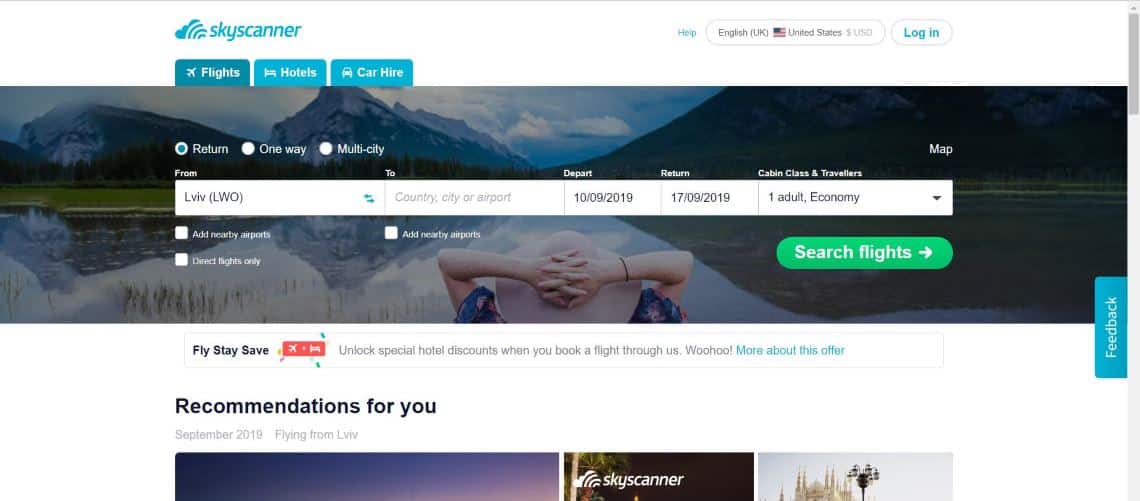 A must-have travel flight app, Skyscanner allows you to search for affordable flights. In fact, this air travel app even helps you find car rentals and hotels, all in one place. There are no booking fees and you can still accumulate your miles, even if you're booking directly through Skyscanner. This is probably the best app for cheap travel.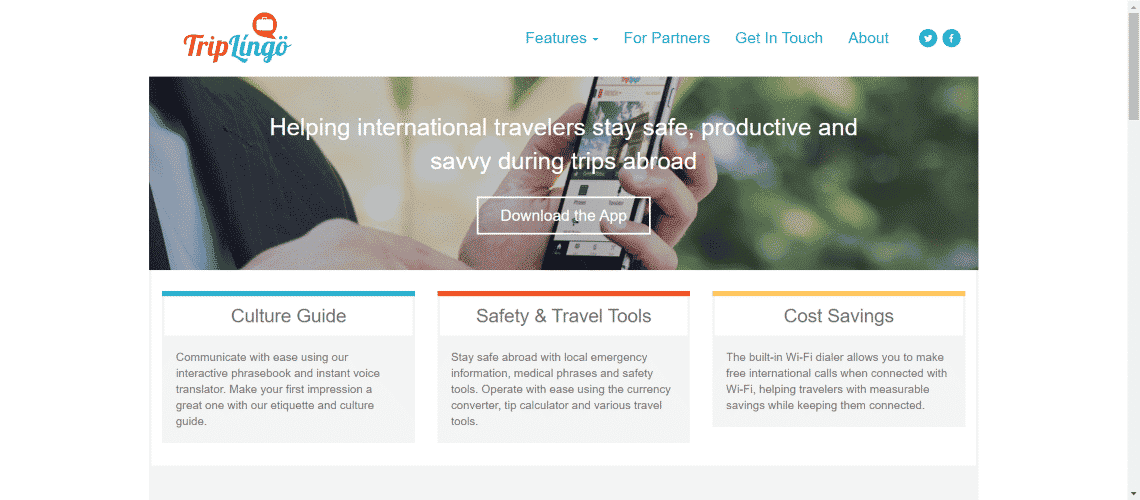 As fascinating as overseas travels can be, language barriers can become quite an issue. Trip Lingo is one of the best language apps for travel designed to help you stay safe and on top of things while abroad. This application supports phrasebooks in 13 languages, provides voice and text translator features and even live person assistance (for a fee).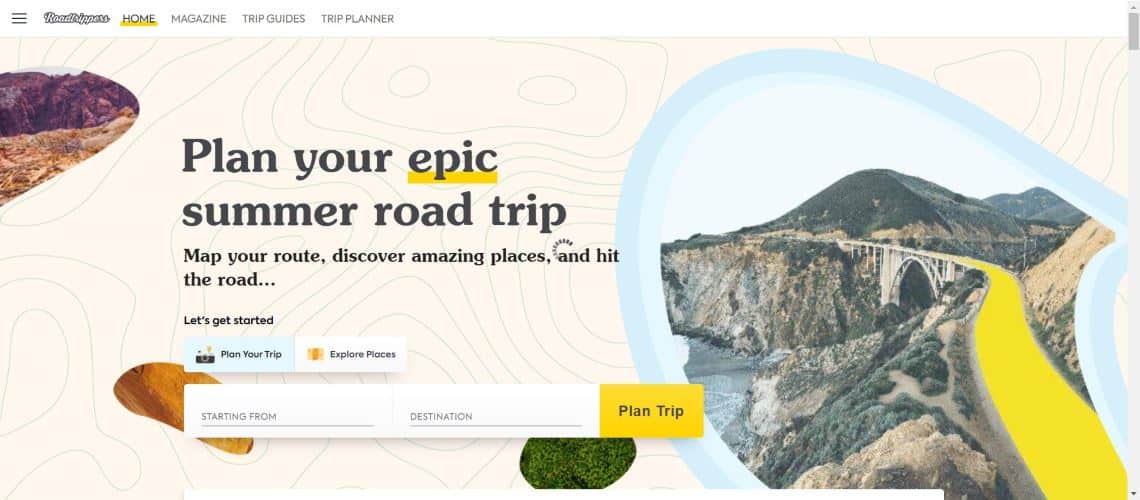 If you're traveling by car, back yourself up with this amazing car travel app. Roadtrippers helps you plan your routes and pin interesting places worth visiting. This is a perfect travel itinerary planner app to discover lesser-known locations and get off the beaten tracks. A must-have application for true adventurers!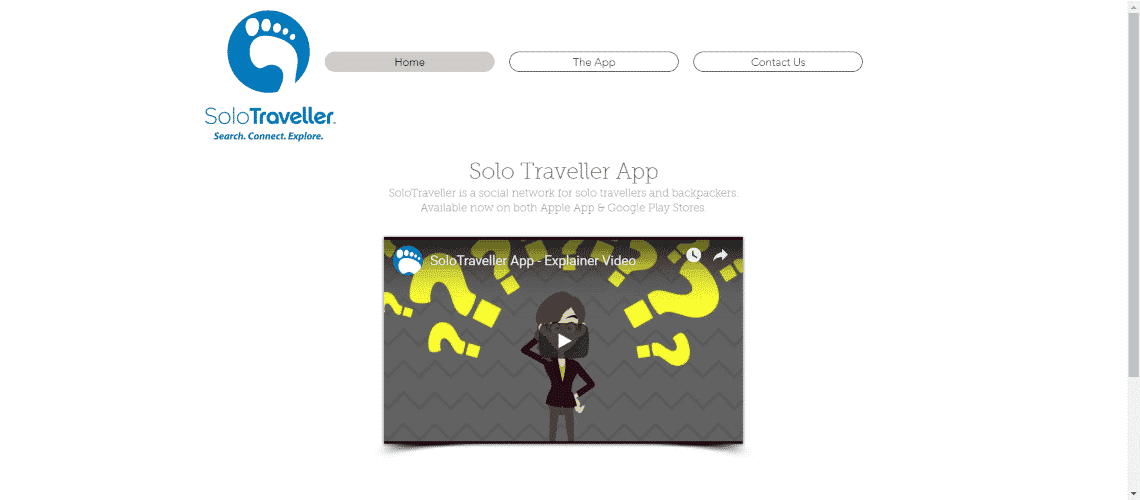 SoloTraveller is one of the best solo travel apps that enables you to connect with other solo travel mates (and locals) in a city you're visiting. Find reviews of local attractions and restaurants and leave ones of your own. You can even build a dedicated community by connecting with like-minded people in your favorite destinations.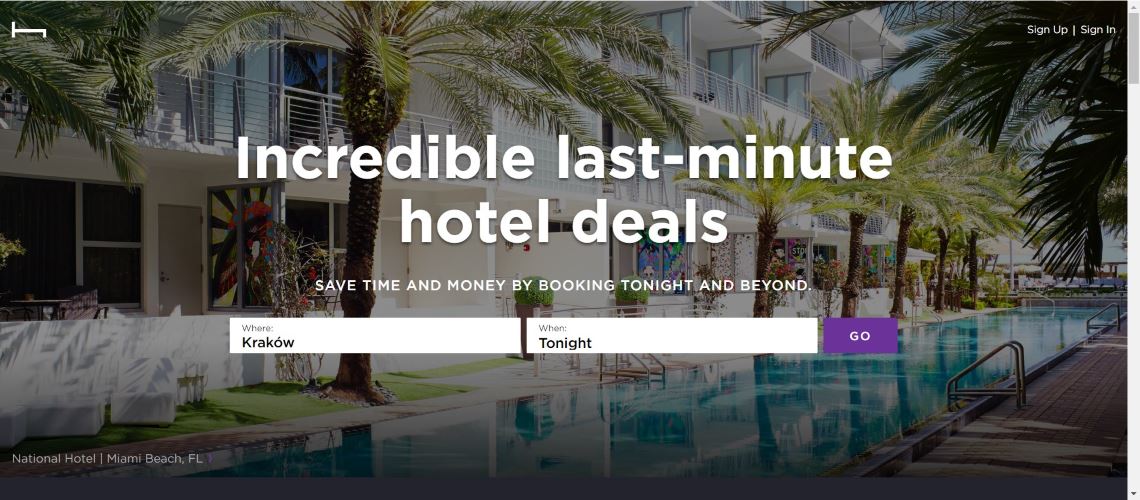 HotelTonight is a hotel travel app that allows you to book last-minute hotel deals at thousands of hotels. From luxury accommodation to city hostels, browse numerous deals and book them instantly at a reduced price or up to 100 days in advance. Each hotel is rated by other app users. Definitely one of the best travel apps to keep on your radar.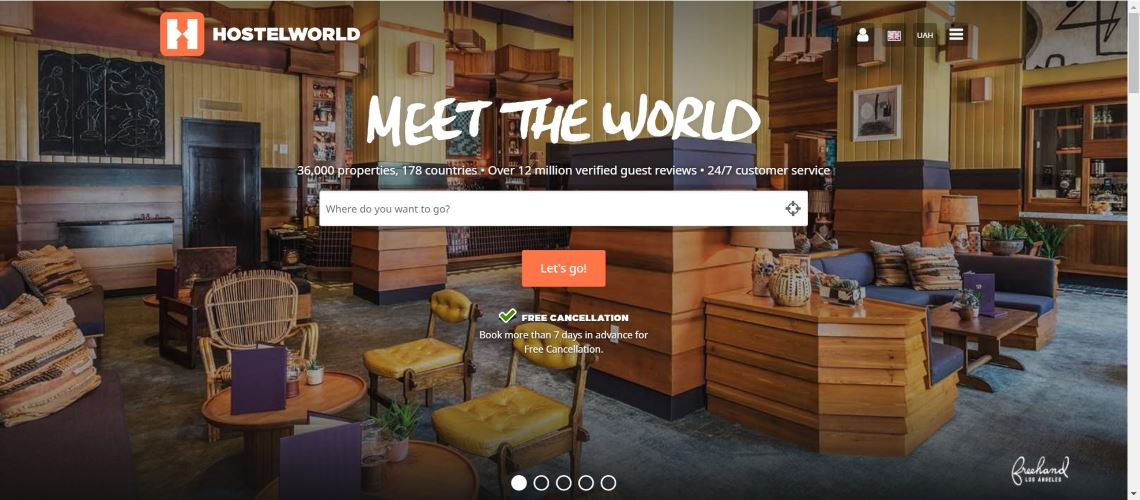 If you've been looking for a handy discount travel app, Hostelworld is a backpacker's guide to 36,000+ properties in 170 countries. Search accommodation and make educated choices by reading customer reviews. Your bookings are instantly confirmed at no extra booking fees. This helpful travel app also has an amazing user community.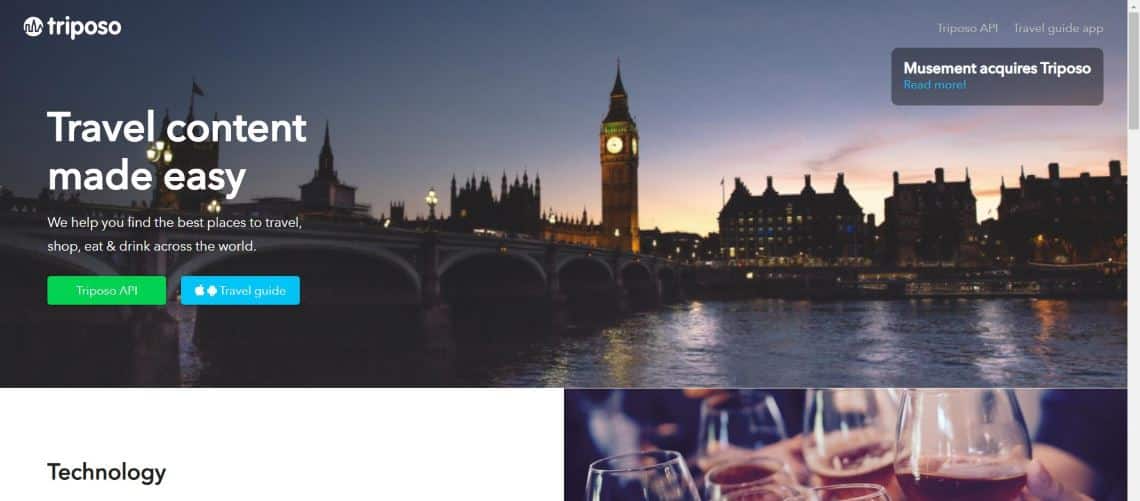 Triposo is a smart travel content platform. They use clever algorithms to peruse the web and crunch through millions of websites and reviews. Their travel guide app is the best showcase of our platform, allows you to choose your favorite hotels, sights, activities and restaurants and add them to your bucket list. You can then book your favorites seamlessly through the app. All your bookings and saved places are now in one easy to find location. Download our guides to your smartphone for access to maps, local tips, bookings and personalized suggestions all without the internet! That's not all, if you are an online travel company or a startup looking to build an innovative travel product, you can use the Triposo travel API.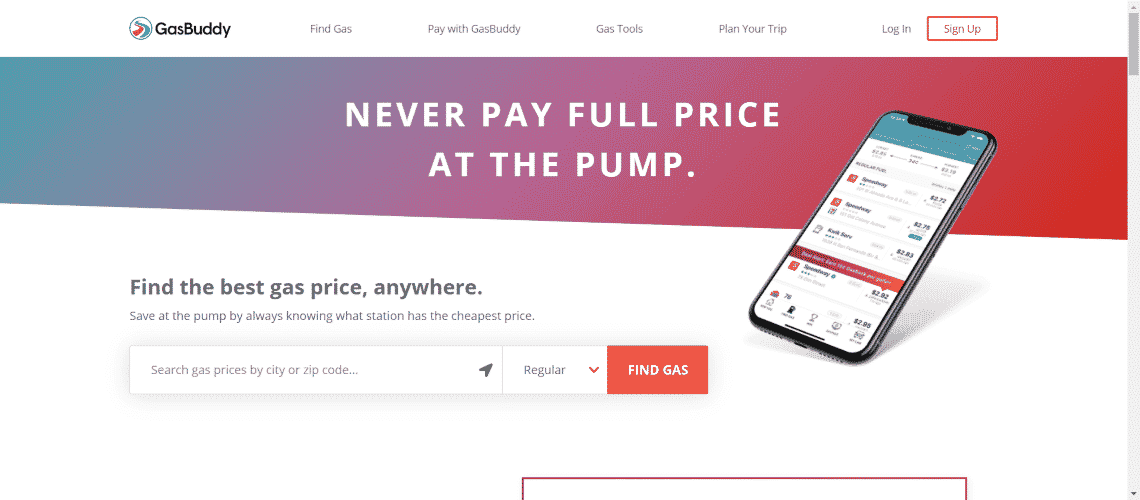 Gas Buddy is one of the best road trip travel apps that can, in fact, be your lifesaver on the road. Never get caught off guard and always know where the nearest gas station is located as well as the local fuel prices.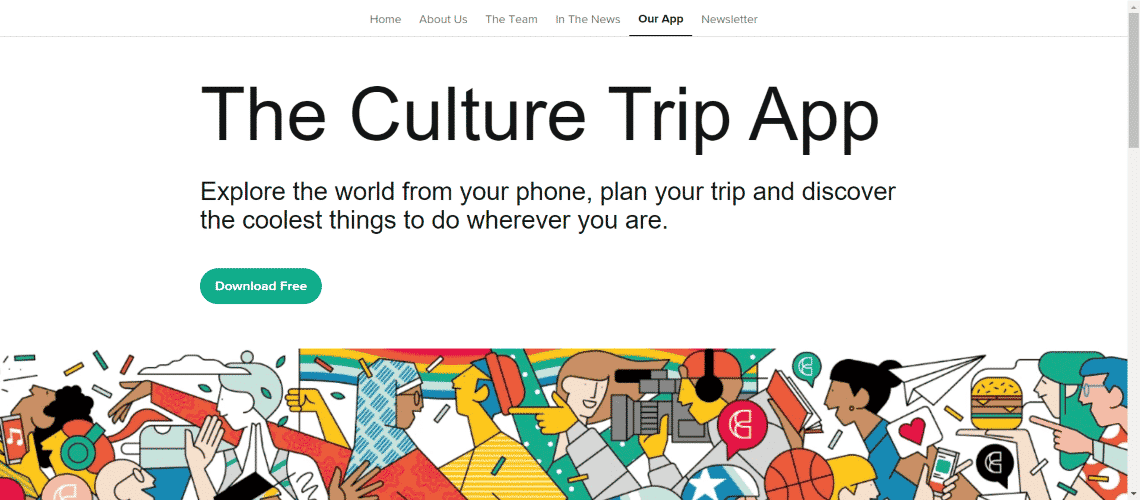 The Culture Trip is a useful travel app that is your gateway to the wealth of hyperlocal information. Not only can you explore the dining and hotel scene, you can also find local experts, creators, and influencers to get a glimpse of whether it'd be interesting for you to visit. This travel application is the ultimate inspiration.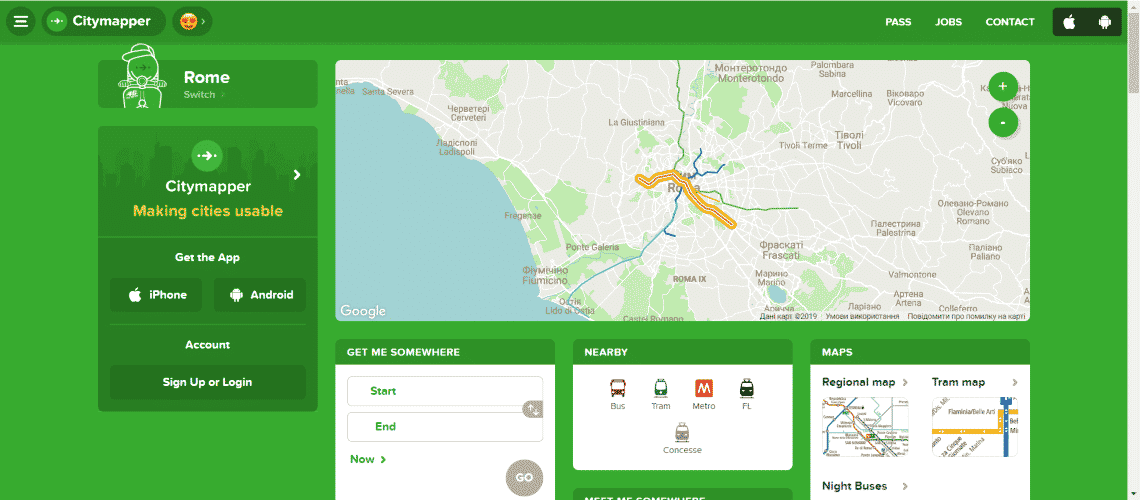 Praised as the "best travel app" by The New York Times, Citymapper is a super handy transport and city travel app. It's currently available for major cities in North and Latin America, Europe, Asia, and Australia. Citymapper builds you the optimal route, notifies about real-time departures and arrivals and provides offline maps.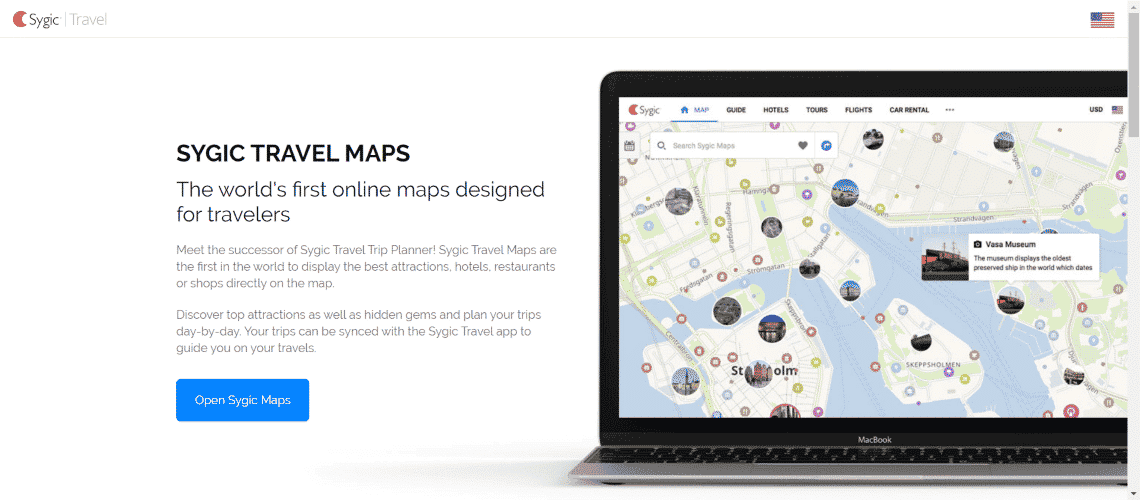 The top travel planning app, Sygic Travel makes it easy to plan your daily itineraries. Its database of maps features 50 million places – anything from museums and beaches to observatories and cafes. There are even 360° videos from the most popular global cities. Like the app itself claims, this is indeed the first world travel planner map tailored for travelers.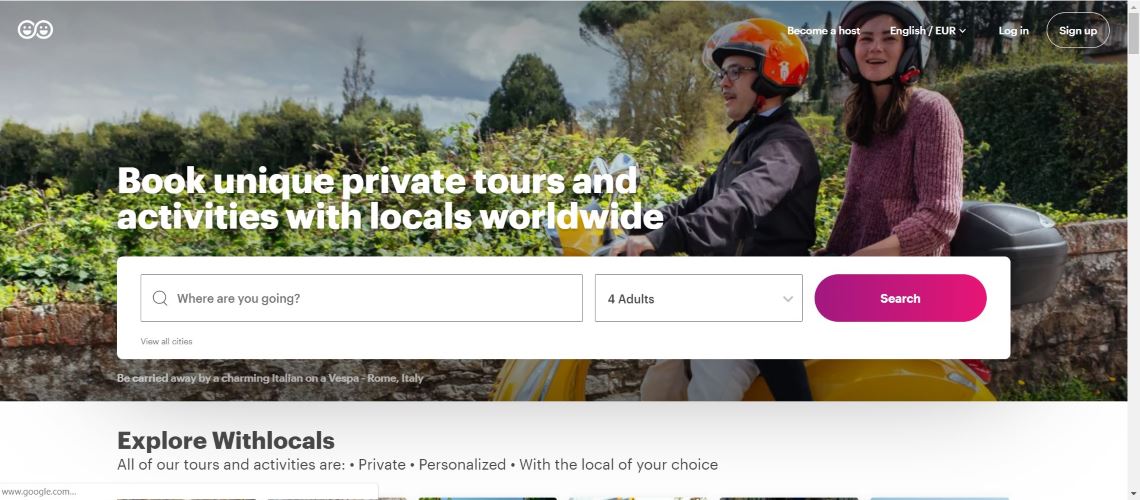 WithLocals is an essential travel app that helps you connect with locals and tour the city in their company. Booking a private tour is a perfect way to explore all hidden city gems. You can check out tour guides as well as their ratings and customer reviews. This travel city app lets you book daily or night tours as well as bike, food and walking tours.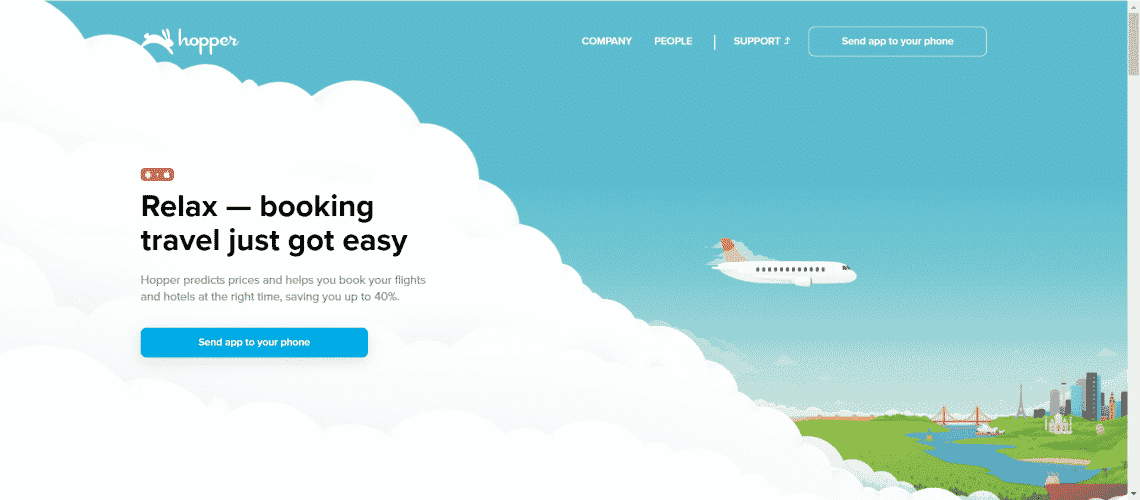 Another great travel organizer app, Hopper can save you up to 40% on booking flights. It predicts price changes and alerts you whether to buy now or later. It even suggests the date when the price is likely to increase. You can also book directly in the app. Hopper is often rated as one of the best apps for planning travel.
This list wouldn't be complete without TripAdvisor which remains the most comprehensive app for international travel. TripAdvisor features thousands of destinations, each coming with real reviews and photos. It also integrates with many booking sites so you can easily book everything you need for your journey. TripAdvisor is often recognized as the best free travel app.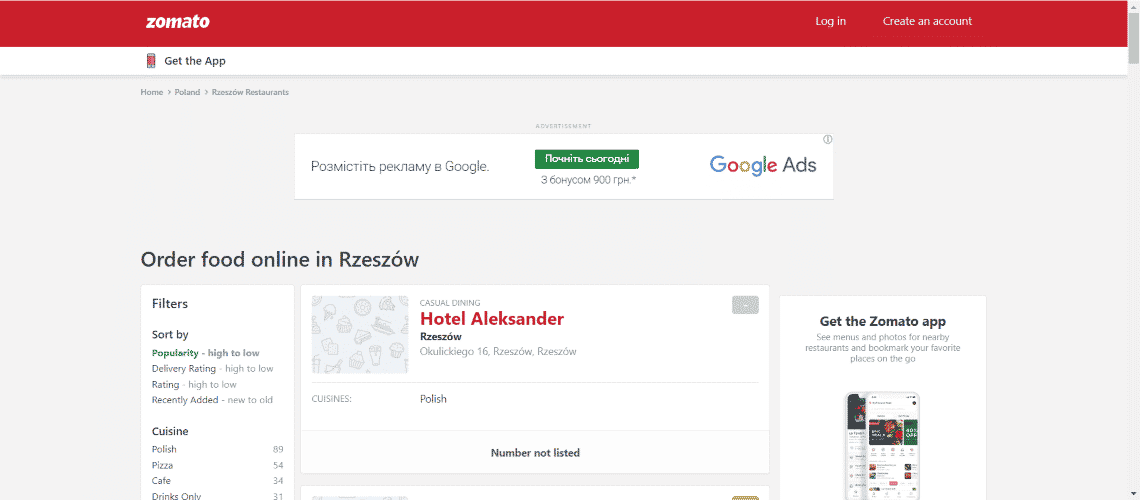 Having a chance to appreciate the local cuisine is one of the best things about traveling. With Zomato, you'll never risk wasting your time at an overrated restaurant with a standard menu. Zomato is a cool travel app that crowd-sources restaurant reviews in some 25 countries. It even enables you to order food online.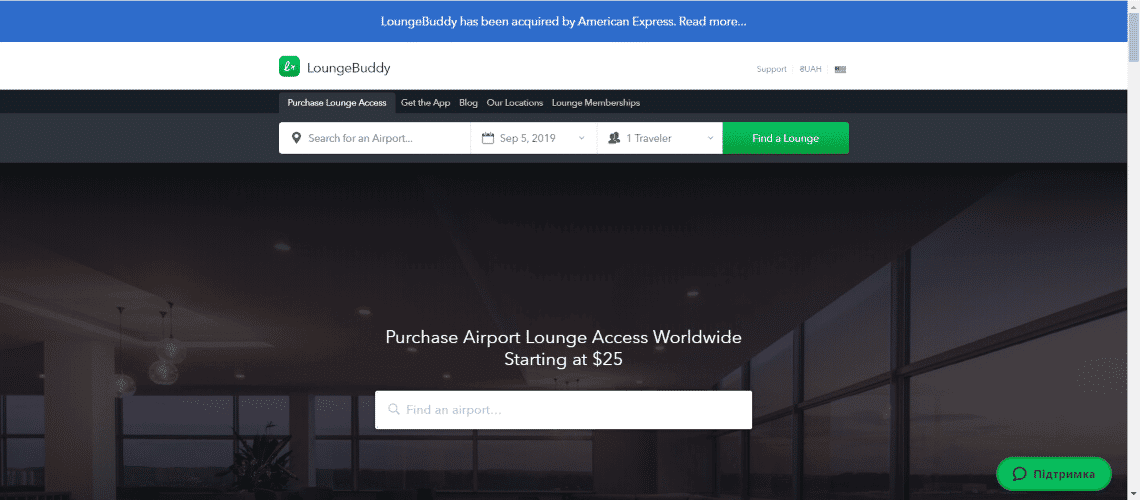 One of the best travel apps for the iPhone, LoungeBuddy gives you access to airport lounges across the world. For $25 you can spend long waiting hours in the comfort of relaxing lounges to refresh yourself in the midst of your journey. This travel mobile app gives you instant access to airport lounges and clubs – you can purchase in seconds.
Application is not available for Android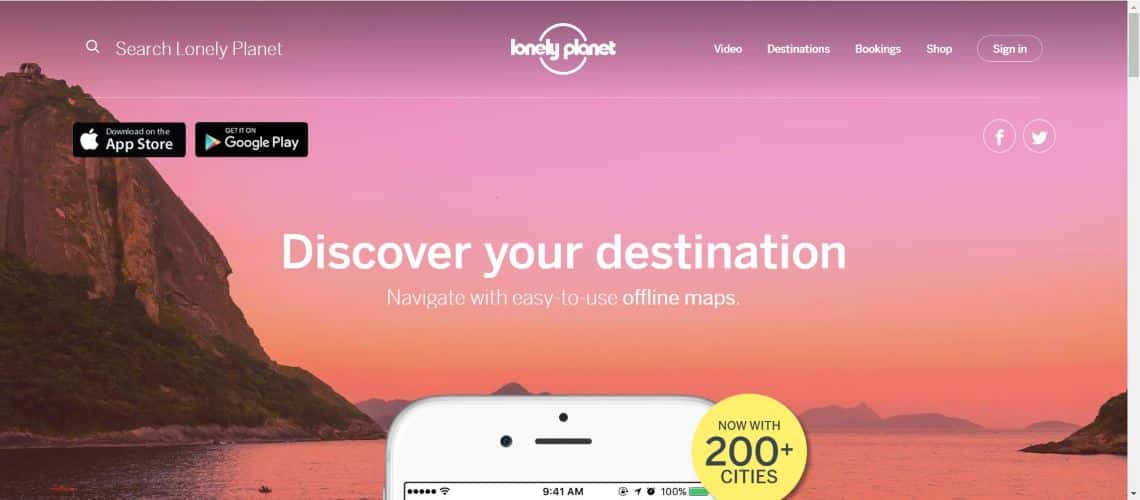 Another big name in the travel industry, Lonely Planet offers curated guides to 200+ cities across the world. This journey travel app lets you download each guide if you need to use it offline. Its audio phrasebooks support 18 languages. One of the most popular travel apps, for sure.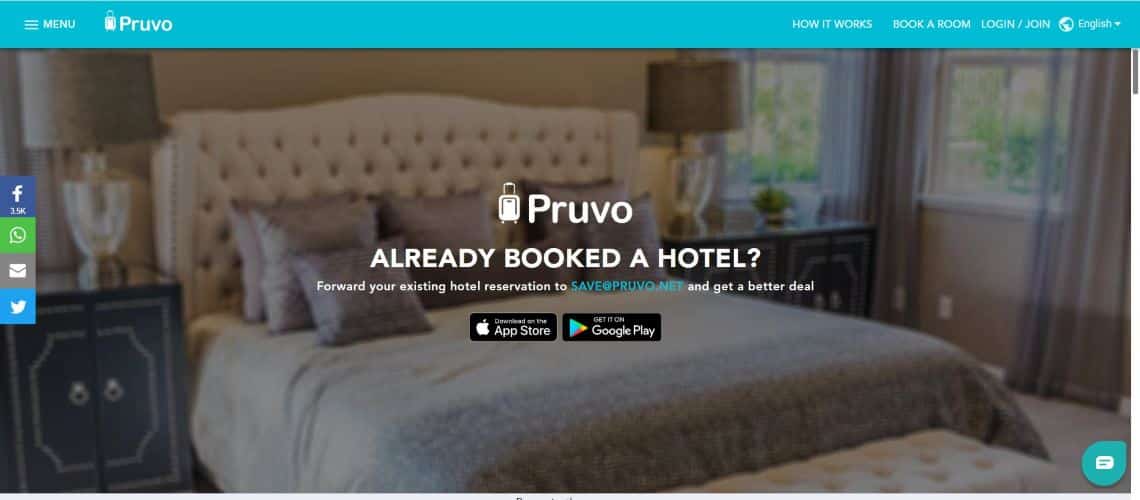 Accommodation can eat up a fair share of your travel budget. Pruvo helps you avoid that grim scenario. This travel planner app allows you to re-book the same hotel room at a lower price. How exactly? Prices for hotel rooms change all the time so Pruvo notifies you about a lower price for the room you booked so you can re-book it for another date and save.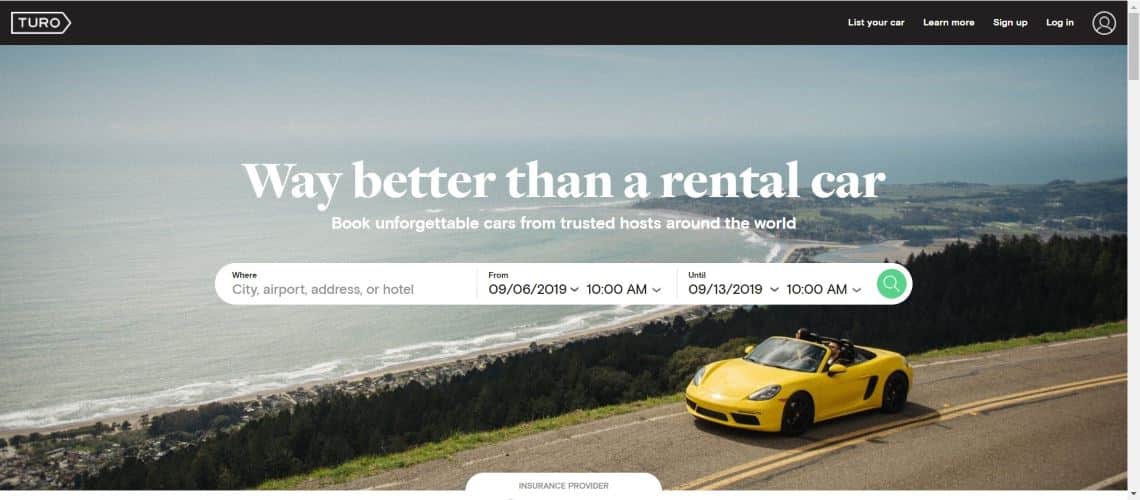 Turo is the best car travel app to use if you want to avoid rental fees. Turo is a peer-to-peer community that enables you to rent a car directly from its owners. Just specify your location and book a car of your choice. As of now, Turo local travel app is available in the US, Canada, Germany and the UK.
Flio is the airline travel app that tracks data from 5,800+ airports in real-time. Flight tracking, arrivals, departures, airport vouchers – Flio gives you instant updates so that you never miss your flight again. It also features airport guides to help you with faster navigation.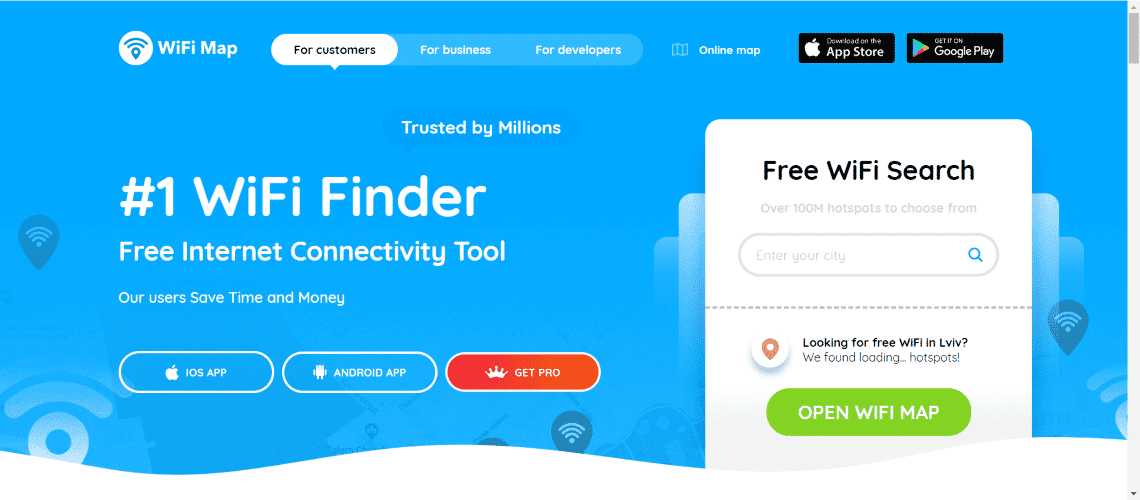 In this day and age, not being able to connect to the Internet is about the worst thing that can happen on your trip. Use Wi-Fi Map to instantly find Wi-Fi hotspots. App users share passwords so that others can connect. Never break your budget by using all of your mobile data again.
30. Dark Sky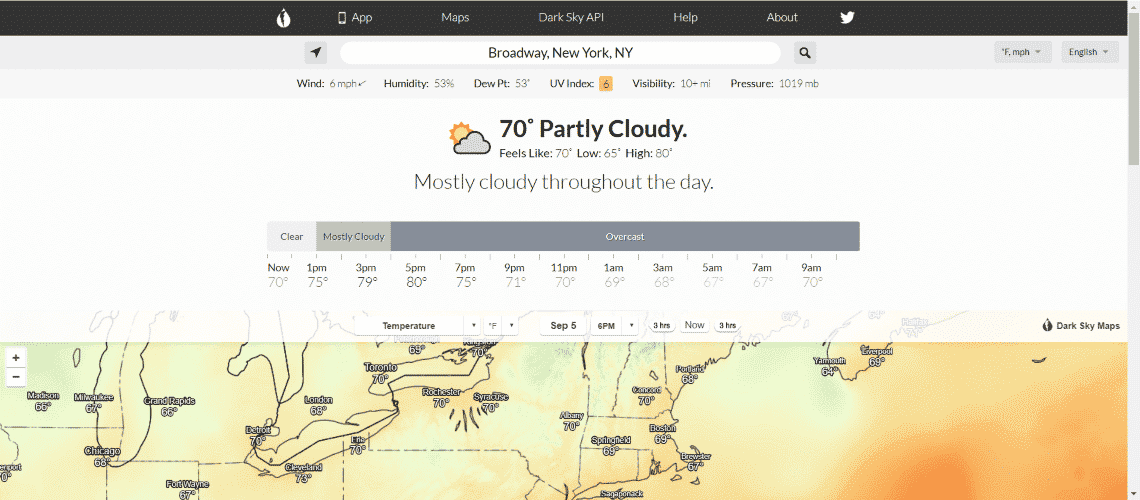 Dark Sky's forecast technology is now enhanced and integrated into the all-new Apple Weather forecast, powering Apple's updated Weather app.
Want to build your very own travel app?
If you're a business owner looking to reinforce your brand, offering tech-savvy travelers a native app might be the best decision you can make. Hiring a remote team of software engineers is a great way to get started if your priorities are world-class quality and affordable cost. Want to learn more?
Get in touch with us today to discuss your challenges!
Tags: accommodation, android, apps, booking, currency.