30 Most Popular IoT Applications
Discover the top 30 Internet of Things solutions shaping our world. Learn how IoT applications are transforming industries, enhancing efficiency, and creating smarter environments.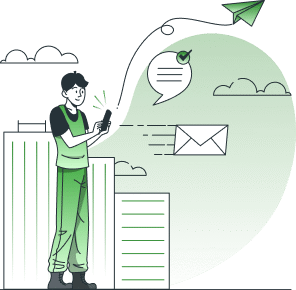 Join 2000+ tech leaders
A digest from our CEO on technology, talent and hard truth. Get it straight to your inbox every two weeks.
No SPAM. Unsubscribe anytime.
So what is the Internet of Things? In a nutshell, it's an ecosystem of computing devices and digital objects that work together to collect and transfer the data – and they're doing this without involving humans.
The Internet of everything is now a market worth billions of dollars. Its user base is growing rapidly across industries. According to Statista, the number of installed Internet of Things devices globally will reach 75.44 billion by 2025. This is as much as a fivefold increase within the past decade.
The Internet of Things technology: key segments to follow
Benefits of the Internet of Things manifest themselves across industries, but these segments are particularly ripe for its adoption:
Smart cities
Connected cars and public transportation
Smart healthcare
Agriculture
Retail
Manufacturing
Supply chain
Smart grids
Smart homes
So what exactly is hot and trending in the IoT market today? Here are the top 30 IoT project ideas and applications that stand out this year.
Top IoT applications to follow
1. Skybell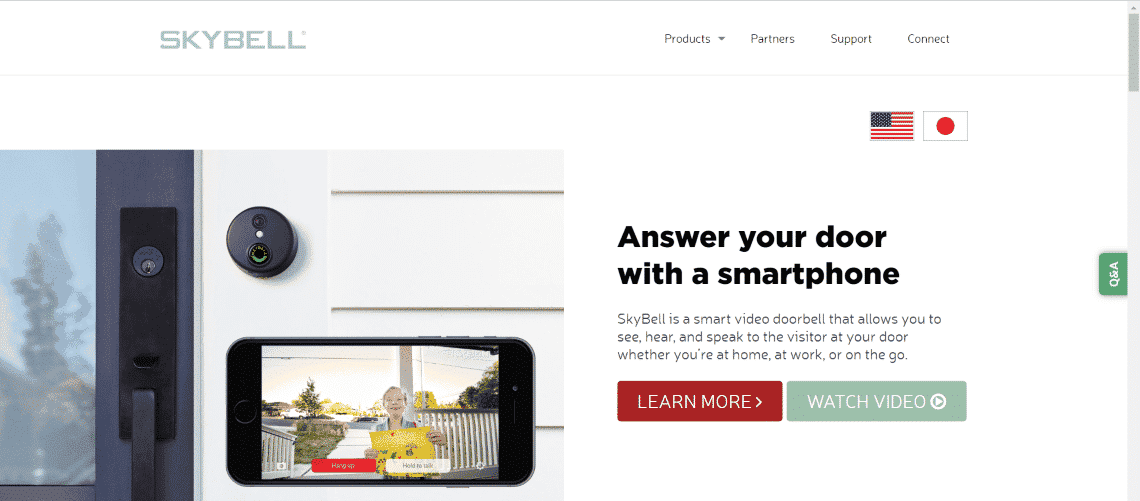 Segment: the Internet of Things smart home
Skybell enables its users to answer their doors via smartphones. Its feature list is genuinely impressive:
live HD video streamed via the Skybell mobile app;
motion sensors;
full-color night vision;
integration with Alarm.com, Kwikset and Honeywell, and more.
2. MyMDBand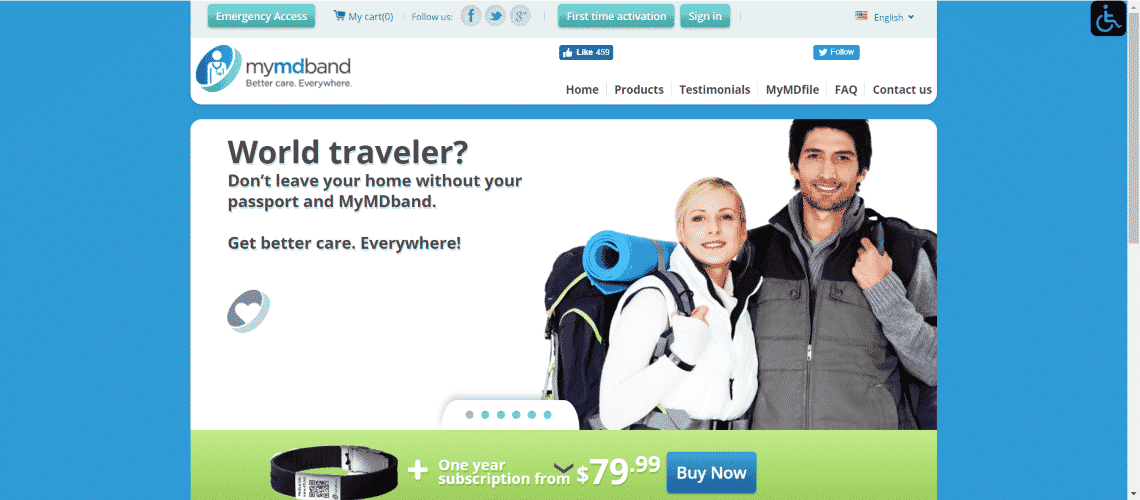 Segment: the Internet of Things in healthcare applications
This smart health IoT app tracks vital health data as well as its users' GPS and location to alert caretakers to any emergencies. What looks like a bracelet is, in fact, a robust device that automatically collects health data and delivers automatic updates on vaccinations, current medications, allergies and more.
3. Atollogy Yard Operations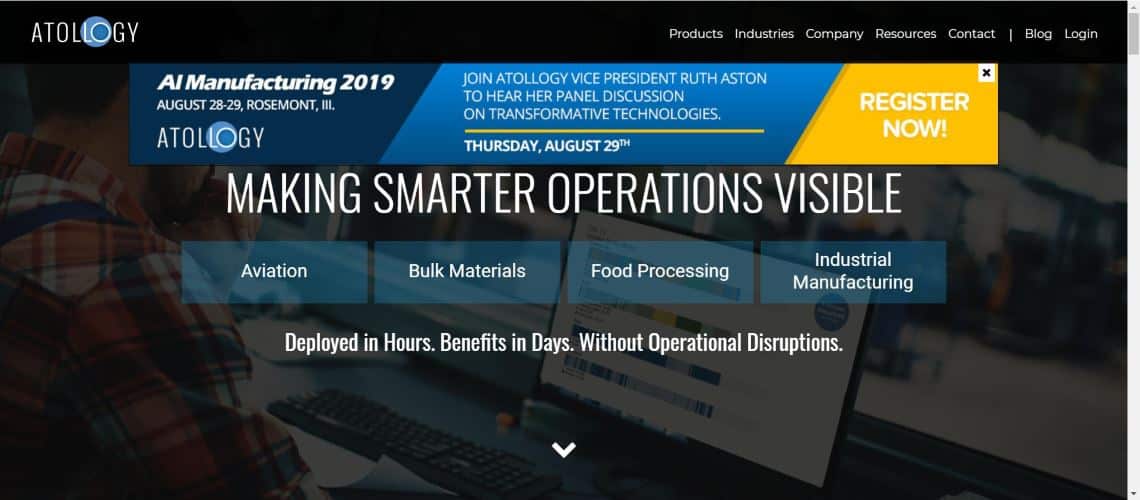 Segment: the Internet of Things industrial applications
Attology developed an IoT platform architecture tailored for industrial manufacturing. Its solution addresses some key challenges in yard operations:
workflow digitization using video cameras and sensors;
automatic safety alerts;
data processing powered by AI and more.
4. Deako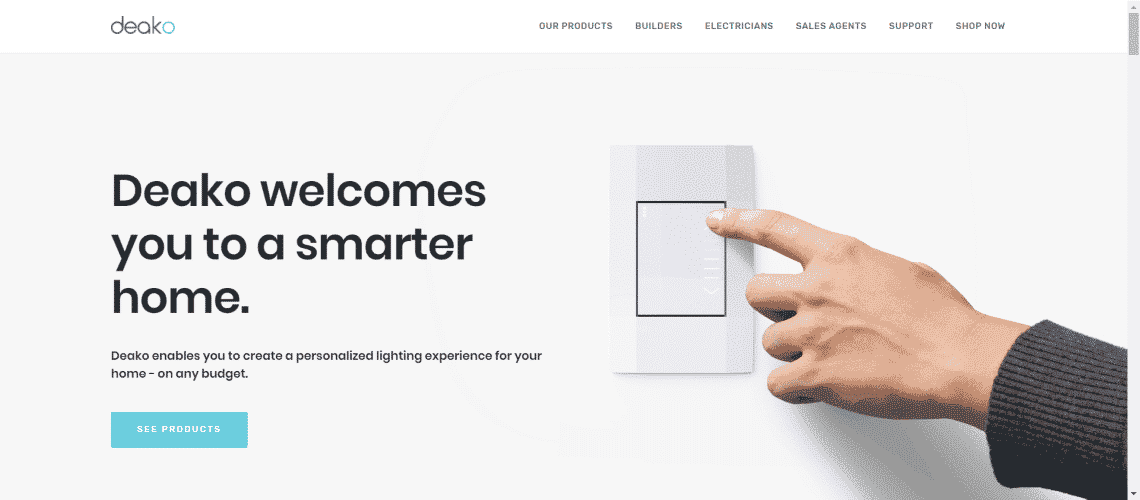 Segment: the Internet of Things home automation
Deako provides smart light switches to customize lighting needs in any home. Some of its best features include:
a mobile app to set up personalized timers, zones and schedules;
voice activation via Amazon Alexa and Google Assistant;
turn off lights at home remotely with your smartphone;
sleek and elegant design.
5. Jasper
Segment: the Internet of Things in manufacturing
Jasper provides IoT connectivity platform for industrial manufacturers. Its innovative system encompasses any Internet of Things connected devices, e.g.:
low-power devices;
connected cars;
phones and tablets, etc.
Jasper platform is also applicable in healthcare, agriculture, smart cities, logistics and more.
6. June Oven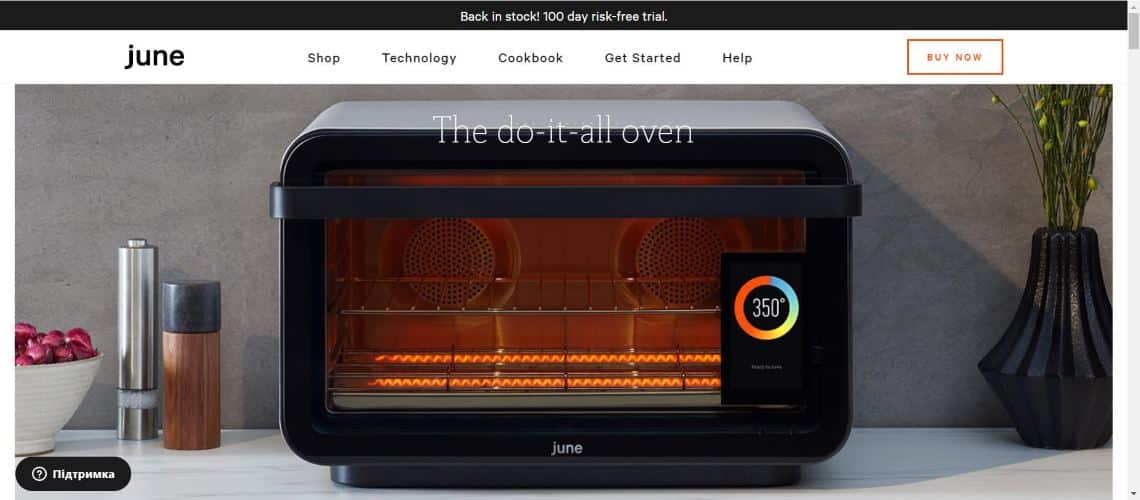 Segment: the Internet of Things home appliances
For those of us who struggle with cooking arrangements, June offers a smart cooking experience – all with the help of a smartphone, of course. Its smart oven uses a camera to help you monitor your meals and even provides you with handy suggestions. You can control everything with your phone, smart watch or any other connected device.
7. Awair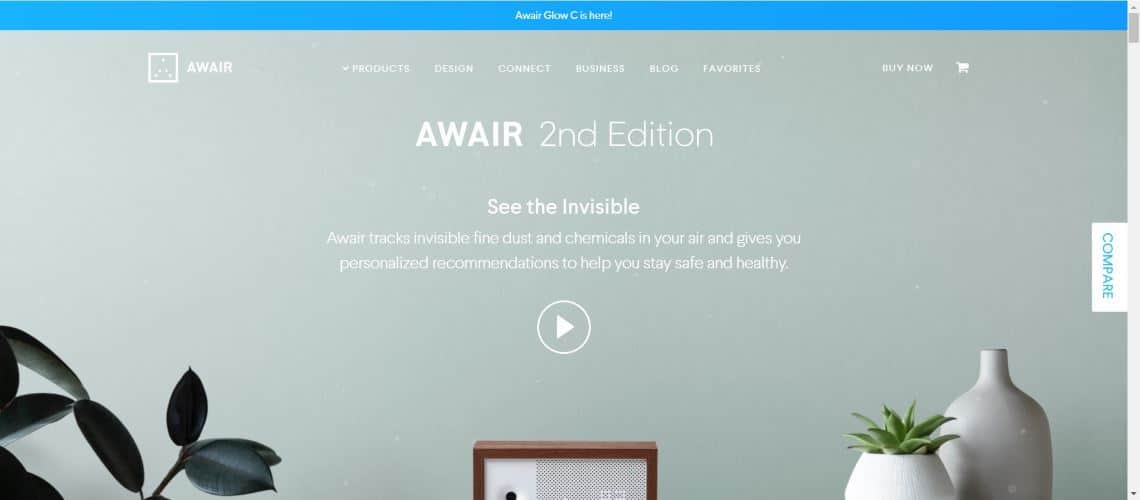 Segment: the Internet of Things and smart home
Awair IoT device platform tracks pollution in the air. Its air monitoring system can identify anything from chemicals to fine dust, together with humidity, temperature and CO2. The app then produces customized air quality recommendations. Awair integrates with Google Home, Nest and Alexa.
8. Dash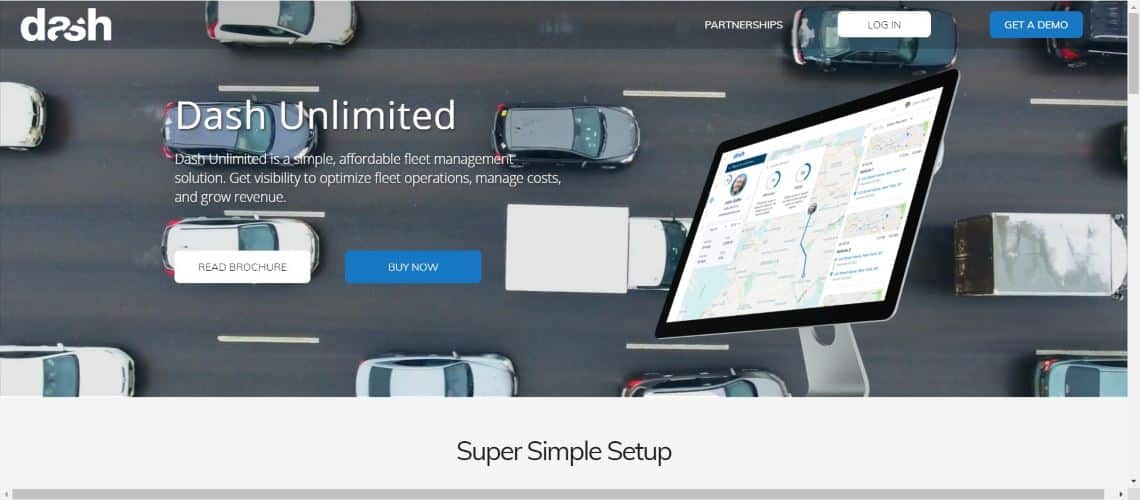 Segment: connected cars IoT
Dash is a fleet management IoT application making the most of connected cars technology. Some of its most prominent features include:
predictive maintenance;
fuel economy tracking;
real-time location tracking;
check engine light diagnostics;
alerts and reporting.
9. Ray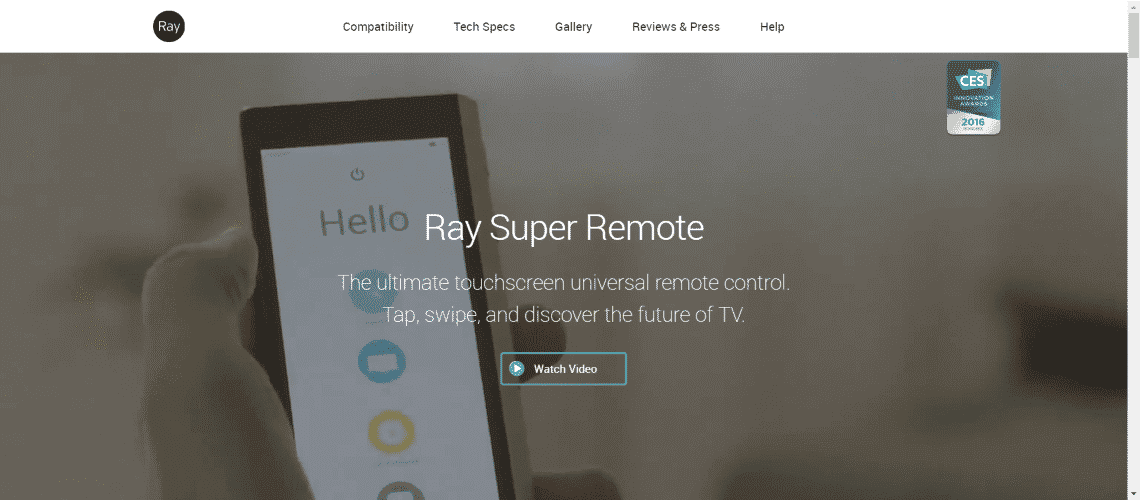 Segment: the Internet of Things home devices
Ray acts like one central remote control for all of your entertainment and TV devices. Its touchscreen interface allows you to easily control your entertainment setup. On top of that, Ray offers personalized recommendations based on your history and preferences. All in all, Ray generated quite a positive buzz and is one of the top Internet of Things companies in 2019.
10. Samsara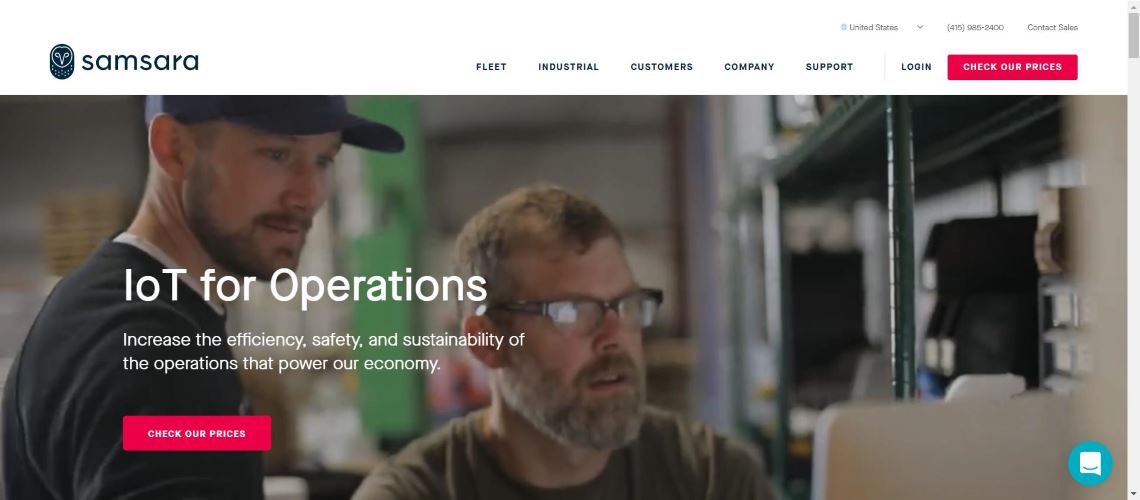 Segment: industrial Internet platform
Samsara IoT application automates industrial operations while helping to reduce costs and downtime. Its fleet management features include:
machine vision;
condition monitoring;
cold chain;
power monitoring and more.
11. Invoxia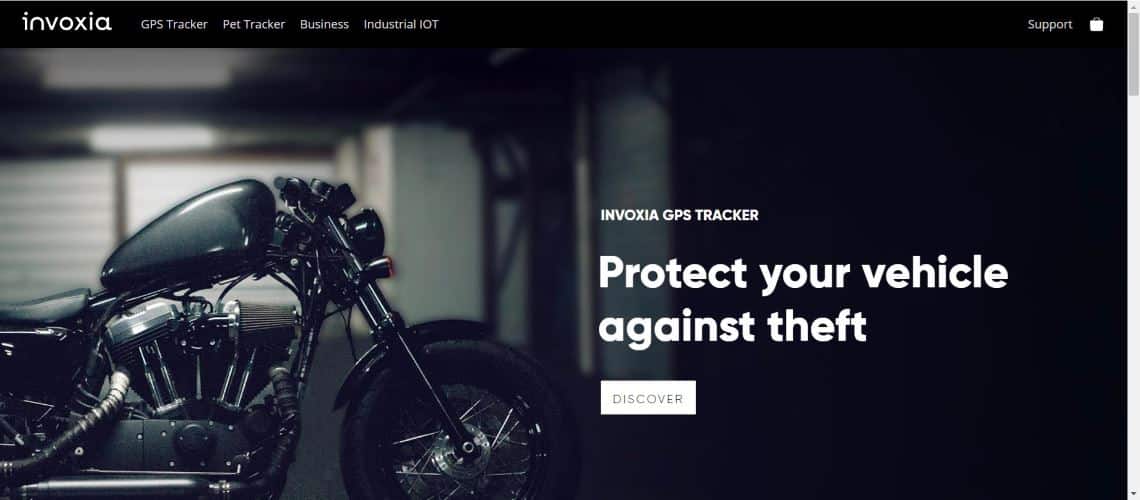 Segment: IoT ideas for home
You can carry this smart speaker anywhere in your home and leave digital messages for your family. With Invoxia IoT device, you can also control music and home appliances, answer phone calls and request information from the Internet.
12. CropX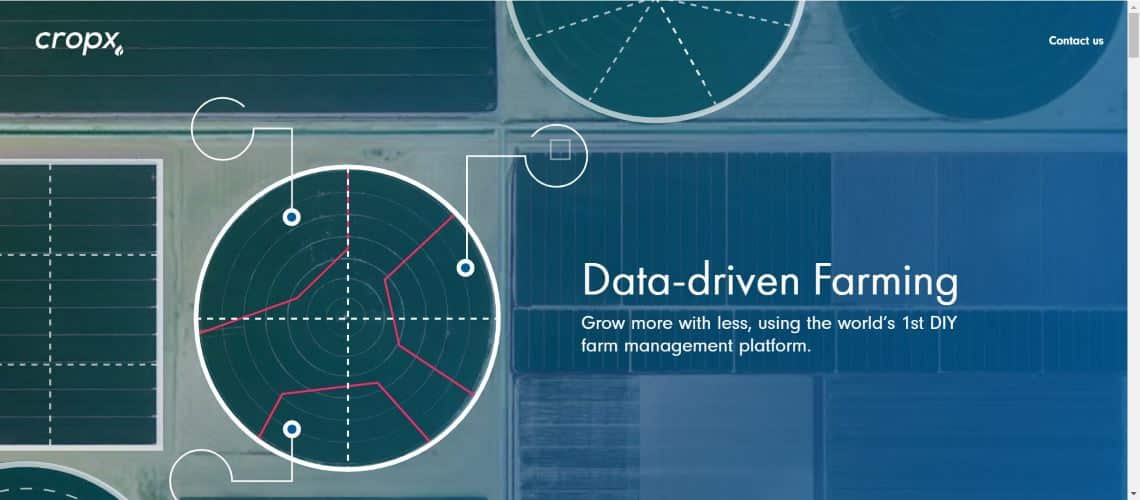 Segment: the Internet of Things in agriculture
Smart agriculture is already here and CropX is very much leading the transition to precision farming. Its IoT environment empowers its users with advanced features:
crop protection;
irrigation management;
weather forecasts and satellite data;
soil analysis;
crop-specific recommendations and more.
13. Bigbelly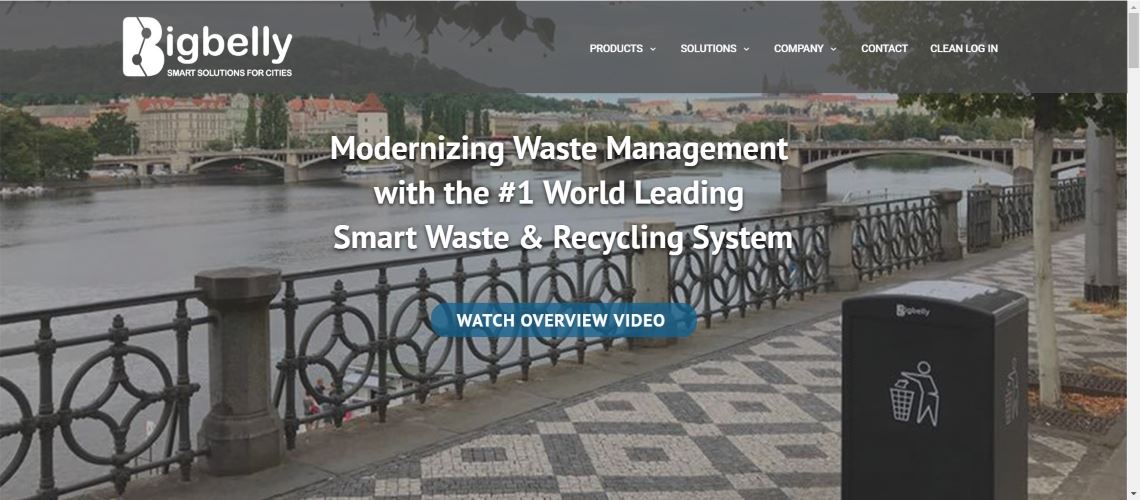 Segment: the Internet of Things for smart cities
Bigbelly is a smart recycling and waste system already implemented in 50+ countries. Thanks to its solar-powered waste bin, Bigbelly can reduce waste in a city by a whopping 70% to 80%. Its Internet of Things cloud architecture minimizes costs, delivers real-time updates and beautifies public squares.
14. Tendril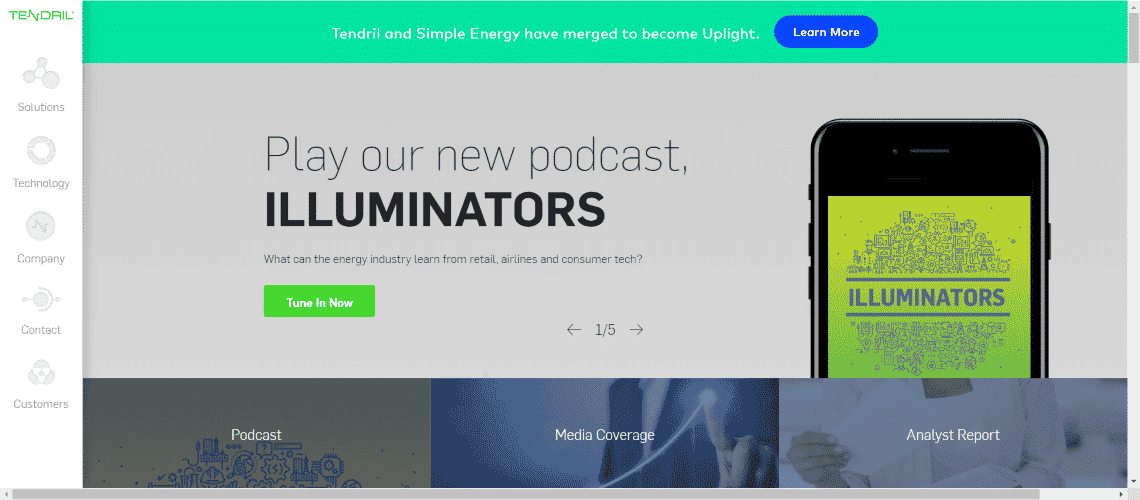 Segment: smart grid Internet of Things
Tendril is a smart grid tech company that designs software and hardware for utility providers. Its solutions include:
customer engagement;
energy efficiency;
demand management.
Tendril provides real-time updates on power consumption and automatically calculates the costs of using any electric appliance in a house.
15. Buddy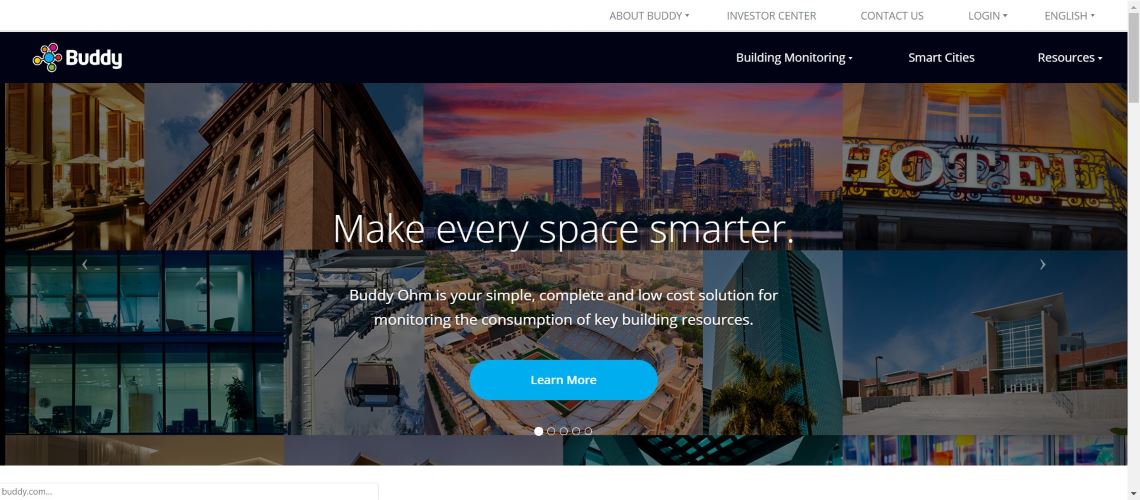 Segment: industrial Internet of Things, the Internet of Things and home automation, the Internet of Things and smart cities
Buddy is an IoT monitoring application for industrial, residential and commercial buildings. It captures all data to one central dashboard to calculate the consumption of water, gas and electricity in a building. Additionally, it provides reports on humidity and temperature.
16. Cujo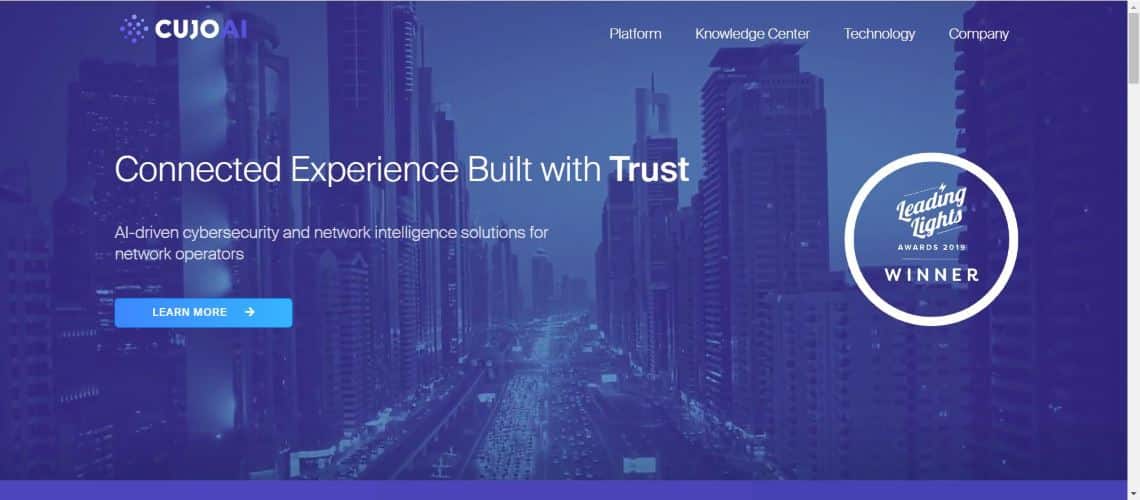 Segment: the Internet of Things communication
In this age of cyberthreats, protecting your assets is a challenge not to be taken lightly. Cujo is an AI-powered IoT project that safeguards all of your connected tech against hacking. The project, which is essentially a powerful firewall for your connected devices, won the 2019 Leading Lights Awards.
17. Click and Grow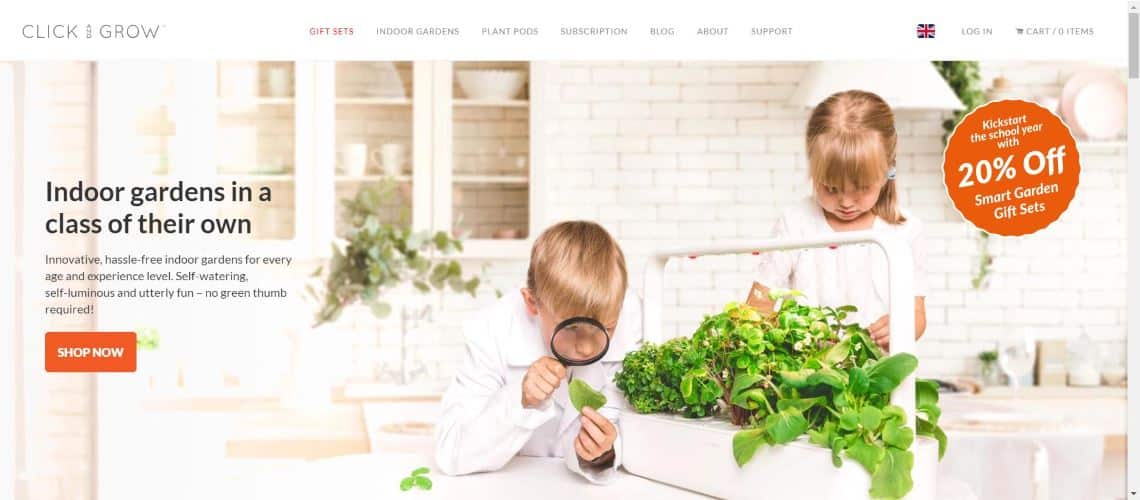 Segment: the Internet of things applications in agriculture
If you like the idea of having a smart garden indoors, Click and Grow IoT system is a perfect fit. Just pick your favorite plant pods, install the system and your garden will be watered automatically. Click and Grow also offers Smart Soil which is a perfectly balanced environment for plants.
Segment: the Internet of things and healthcare
Eight turns any bed into a smart bed with its sensor layer accessory, the Pod. It adjusts the temperature to your preferred levels and produces daily reports on your sleep patterns. It even connects to Wi-Fi powered devices in your home. Eight has already received a wealth of positive feedback from industry thought leaders.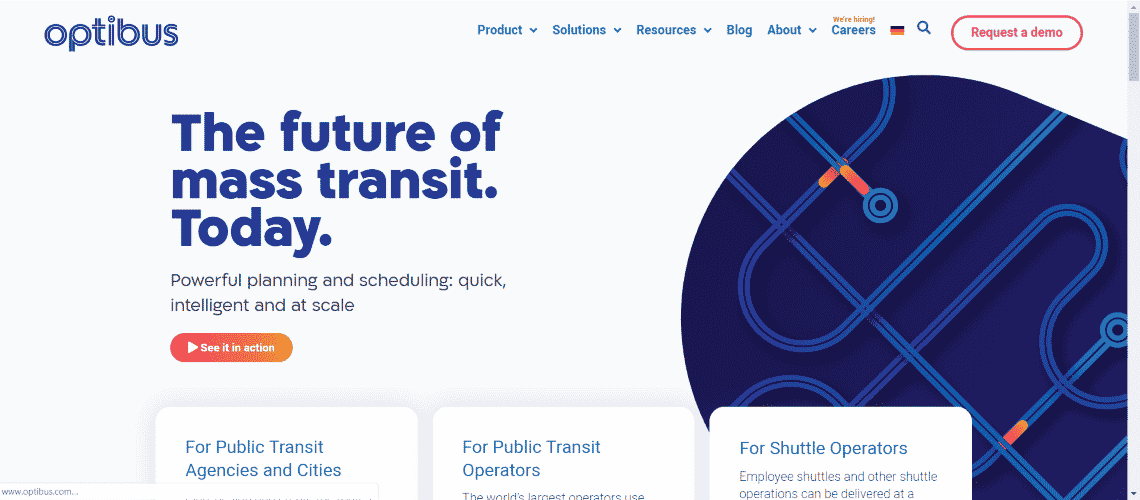 Segment: IoT in transportation, IoT solutions for smart cities
Based in Tel Aviv, Optibus calls itself "the future of mass transit". Indeed, this IoT startup helps make huge mass transit networks more organized. It facilitates route planning and fleet management by employing the Internet of Things and machine learning. Optibus can be used by public and private operators to foster the development of smart cities.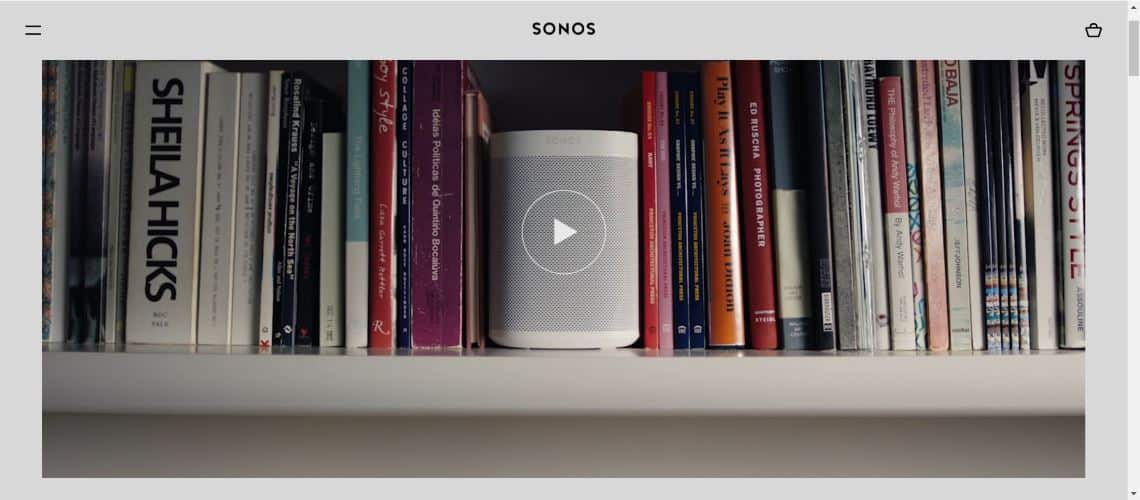 Segment: the Internet of Things home tech
Sonos builds wireless speakers and home sound systems that would be a true gift for everyone seeking the highest quality of sound. This home IoT project uses Wi-Fi to stream soundtracks which makes the experience easy and frictionless.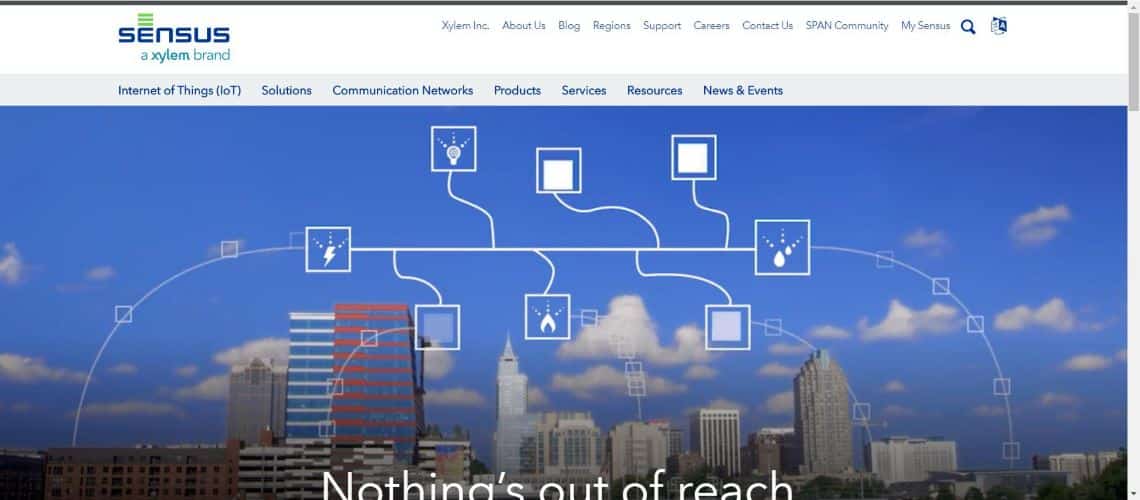 Segment: the Internet of Things and smart cities
Sensus is a smart water system with the potential to enhance smart cities across the world. It provides in-depth analytics on water consumption, its pressure, flow, temperature, etc. The system relies on the Internet of Things sensors to create smart utility networks. Overall, Sensus helps to rationalize water consumption and cut costs as well as outages.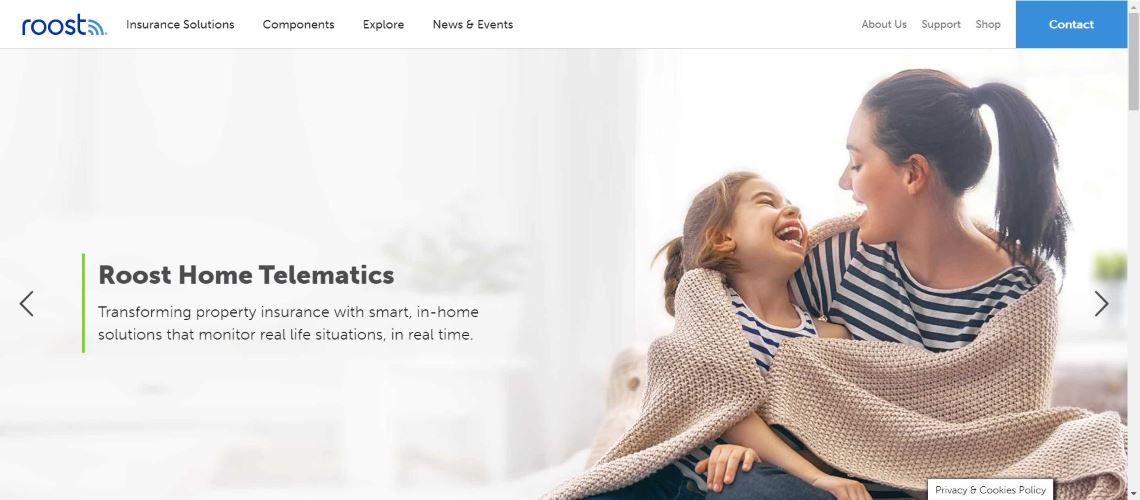 Segment: home automation using the Internet of Things
Roost monitors safety of your home and alerts you to any threatening situations in real time. Its home appliances sensors can detect water leak and freeze, smoke alarm and movement near the garage door. Roost proactively addresses any suspicious situations and notifies home owners well in advance. This is indeed a low-cost solution for peace of mind.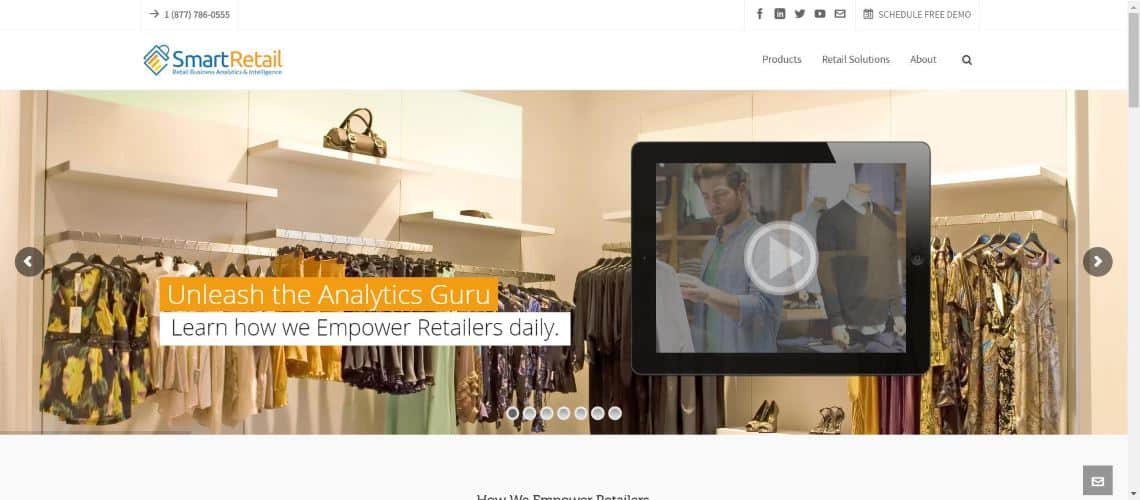 Segment: IoT engineering projects for retail
SmartRetail collects all sorts of customer-related data to empower retailers with in-depth feedback on customer behavior. This system encompasses Smart Loss Prevention, Smart Store Operations and Smart Marketing. Some of its prominent features include:
traffic map;
camera recognition;
queue manager;
store analytics, etc.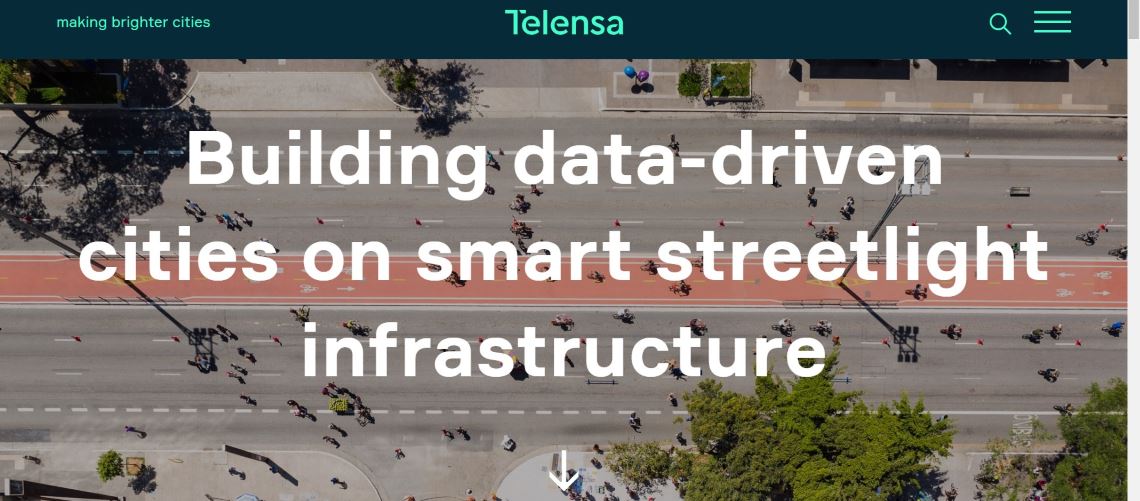 Segment: the Internet of Things lighting, IoT city
Telensa is the UK-based project which aims to transform urban lighting experience. The company uses the Internet of Things sensors to monitor lighting on a mass scale. As a smart city application, it's already deployed in several cities across the UK, New Zealand and the US. Navigant Research named Telensa one of the three global leaders in smart city lighting.
Segment: the Internet of Things waste management, the Internet of Things utilities
Enevo aims to facilitate recycling and reduce waste management costs. The company uses the Internet of Things sensors and analytical dashboards to collect data on waste and present it as actionable reports. Enevo can be used by both municipalities and commercial organizations like retailers or restaurants.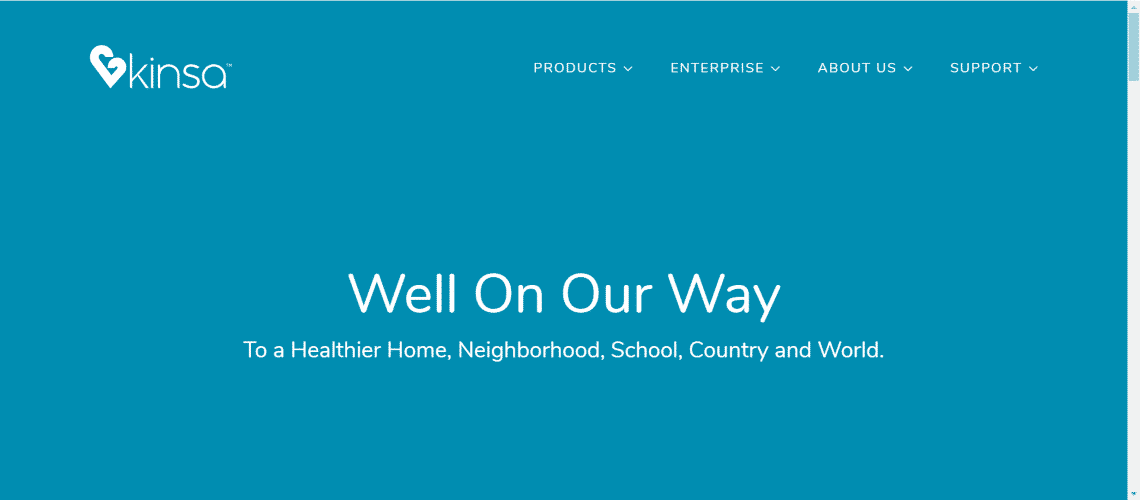 Segment: the Internet of Things in healthcare
Kinsa rewrote the definition of what a thermometer can do and turned it into a smart device that takes care of your health. This IoT thermometer tracks your health to produce predictive modeling. It also notifies you when to take meds or visit a doctor. Kinsa even creates interactive health maps with granular information on illnesses in various regions.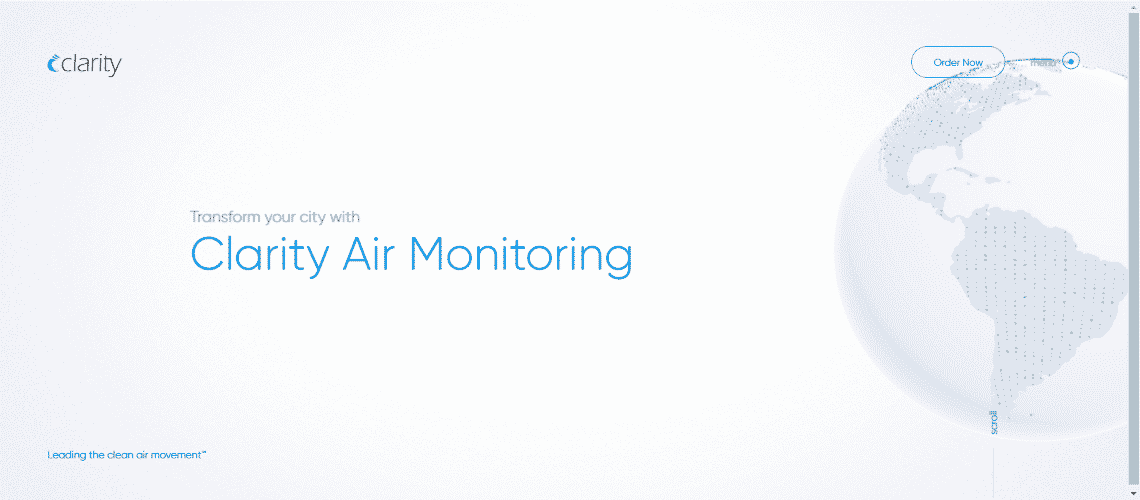 Segment: smart city technologies and solutions
Air pollution has grown to become a global issue, particularly in urban areas. Clarity helps tackle this problem with its innovative Internet of Things sensors and machine learning. This air monitoring solution collects a wealth of data on air quality to help cities create healthier communities.
28. ParkWhiz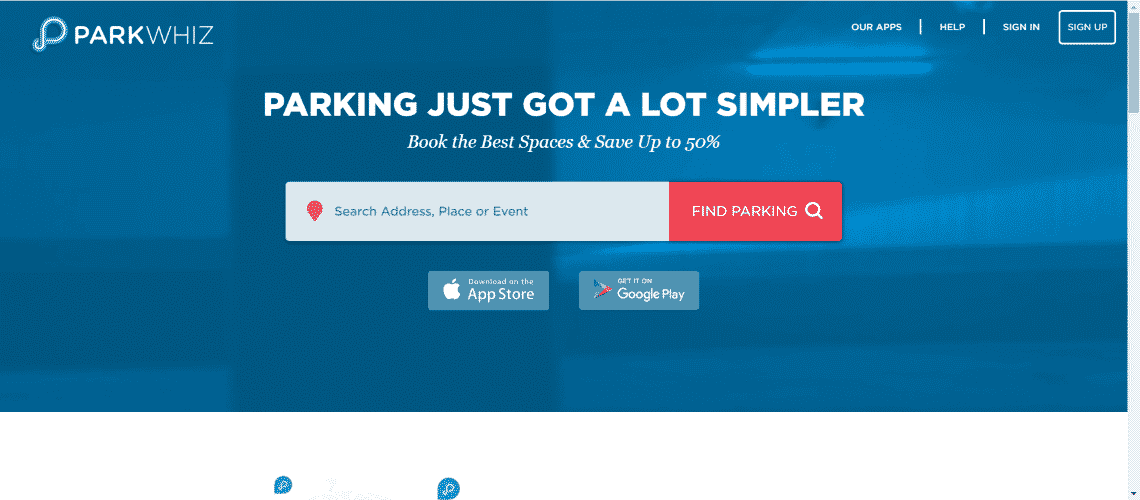 Segment: the Internet of Things vehicles, smart city technologies and solutions
Parking is yet another daily chore a city dweller encounters routinely. ParkWhiz aims to transform parking experience – and is already doing so in 200+ cities. It allows its users to find suitable parking space, book and pay for it while saving up to 50% of regular costs. Book, pay and park – all via your smartphone.
29. Smart Shelf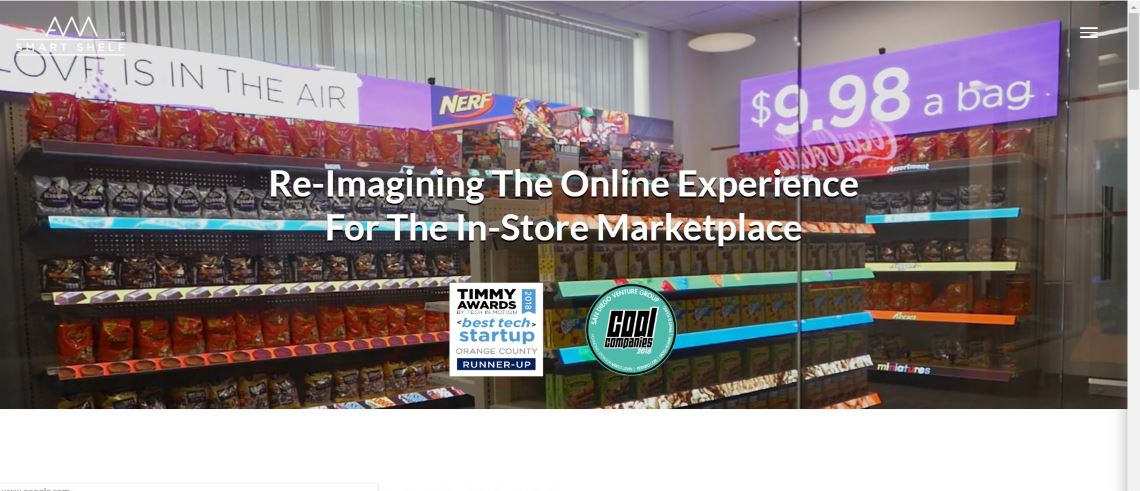 Segment: the Internet of Things network for retail
Keeping track of inventory in your store is laborious, but in this day and age, it doesn't have to be. Smart Shelf IoT application ensures that retailers never run out of stock. It notifies them about items that are about to be sold out as well as their location on the shelves. Retailers can detect theft as well as have a full picture of their stock at any time.
30. Cisco Kinetic for connected transportation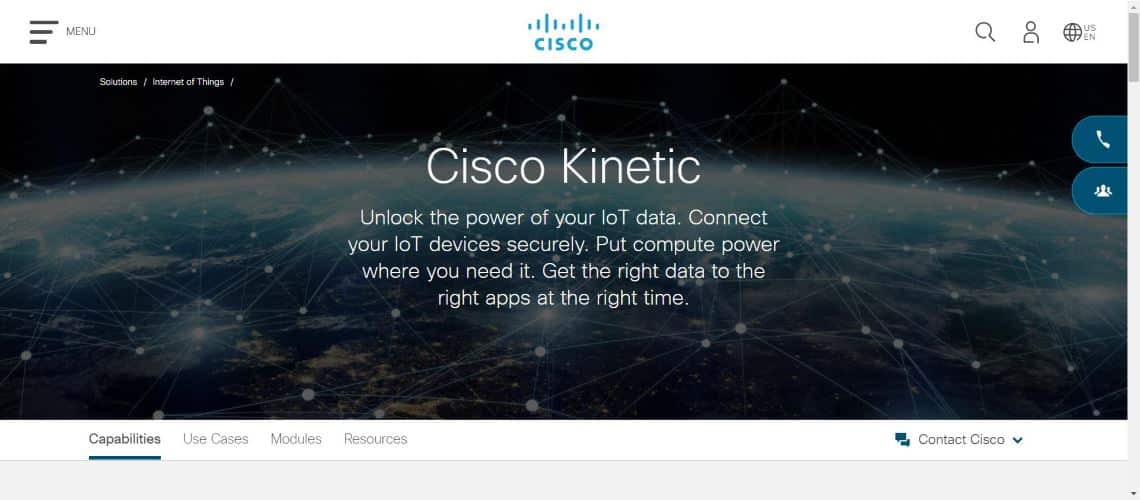 Segment: IoT public transportation
Cisco Kinetic is used by aviation, maritime, railways, mass transit system and roadways to boost safety and operational efficiency. This IoT application can suggest alternative routes, alert to any safety issues and instruct people on how to get to their destination points faster. It also produces traffic and security patterns based on collected data.
Wrapping up
Smart future is already here, whether for a business or an individual. Hurry up to join this disruptive wave of innovation to put your business on your industry's frontiers. Hiring a remote team of software engineers can be the best way to do just that and go smart with your business.
Let our team walk you through all the ways that the Internet of Things can benefit your project. And remember to share any other promising IoT projects in the comments below!
Tags: applications, automation, cloud, connectivity, devices.