Best Event Ticketing Software and Applications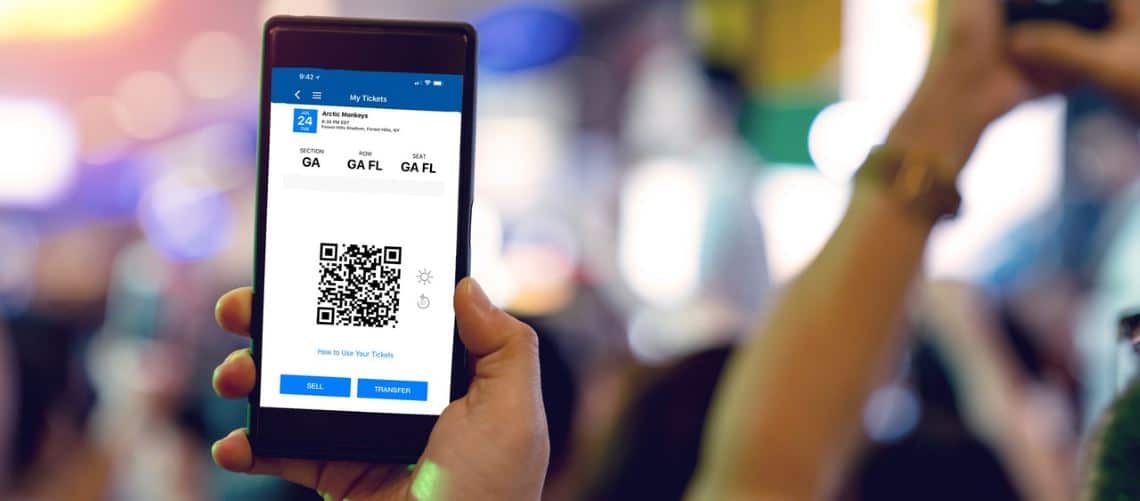 Discover top-rated event ticketing software and applications to streamline your event management. Find the perfect solution to sell tickets, manage bookings, and boost your event's success.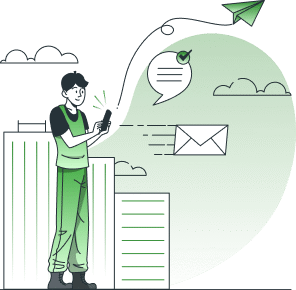 Join 2000+ tech leaders
A digest from our CEO on technology, talent and hard truth. Get it straight to your inbox every two weeks.
No SPAM. Unsubscribe anytime.
The global event software industry predicted to reach $10 billion by 2025.
This number reflects on a major trend shaping the event industry right now. Making registration and ticket experience effortless and bringing it to customers' fingertips has been taking priority in recent years and is gaining even more traction today.
At the same time, simply having a digital booking solution is not enough. What really matters is a combination of features that makes registration experience smooth and frictionless. Let's take a closer look at those exact features that are essential before jumping to the list of top event ticketing applications.
10 must-have features for an event ticketing application
UI/UX. With people expecting to register and buy tickets for the event in a few clicks, it's crucial that your event ticketing app is easy-to-use and intuitive. And that's not all – your experience matters, too. You need to focus on growing your business, not learning to use complex software.
Flexible and customizable. Your event ticketing app must have a look and feel that's fully consistent with your branding guidelines. An option to customize your app is a powerful feature to look for.
Costs. At the end of the month, it's important to figure out which pricing model works best for your business. Some ticketing apps only require a lump sum payment, while others charge a fee on every ticket you sell.
Integration with social channels. You're spending so much time generating buzz around your event on social media that you definitely want your event ticketing app to integrate with the key social platforms.
Customer service. There's always a looming possibility that something might go wrong, in which case you need all the help you can get. Check out what support options your ticketing app provider offers in advance.
Analytics and reporting. In this age of data science, an ability to collect business information is crucial. Use the app that does all the heavy lifting for you while you focus on marketing and sales.
Multilingual and multi-currency options. Depending on the scope and audience of your event, you must offer your customers an easy way to buy your tickets and eliminate frustration.
Quick payment. The best experience is the one that allows users to make payments in a few clicks without compromising the security of their personal and banking details.
Customizable form builder. A drag-and-drop registration form builder will make your campaign setup easy and quick.
Attendee check-in. No event can do without social proof in this age of social platforms. Aim at making it easy for your attendees to check in to your event and let their network of contacts know about it.
Best Event Ticketing Applications
1. Eventbrite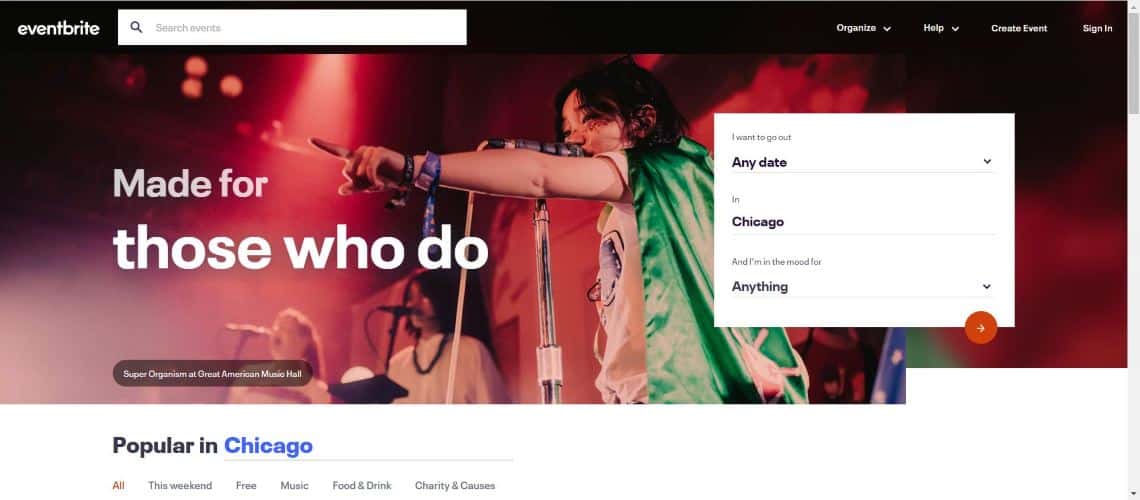 CEO: Julia Hartz
Eventbrite is one of the most popular event ticketing apps on the market. In fact, it can act as a comprehensive event management platform. Some of the most prominent features include group registration, refund automation, self-check-in and more.
2. Ticketbud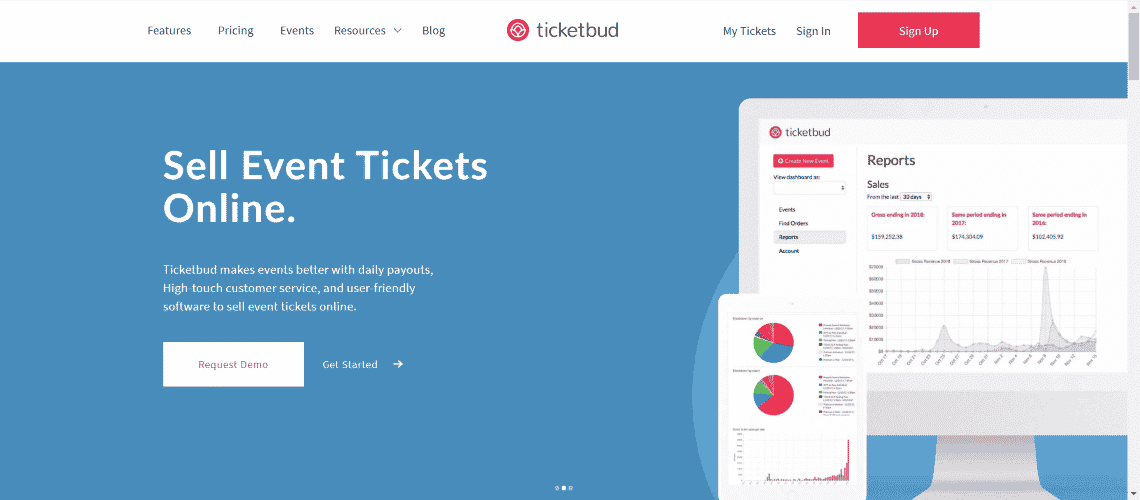 CEO: Kayhan Ahmadi
Ticketbud is an integrated event management and ticketing app, offering a variety of robust features. These include promotion tools, audience segmentation, reporting, payment processing, offline sales, flexible payouts, white-label solution, etc.
3. Cvent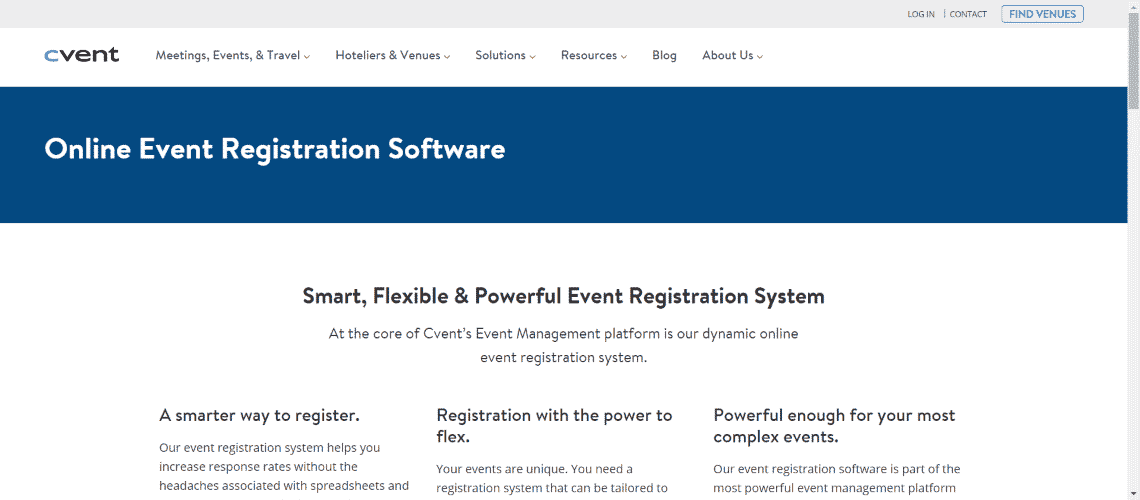 CEO: Rajeev K. Aggarwal
Cvent offers a highly customizable event management platform for venues, event businesses and hoteliers. Its feature list is very diverse: from branded websites and templates to automated waitlists and self-serve registration.
4. Eventbee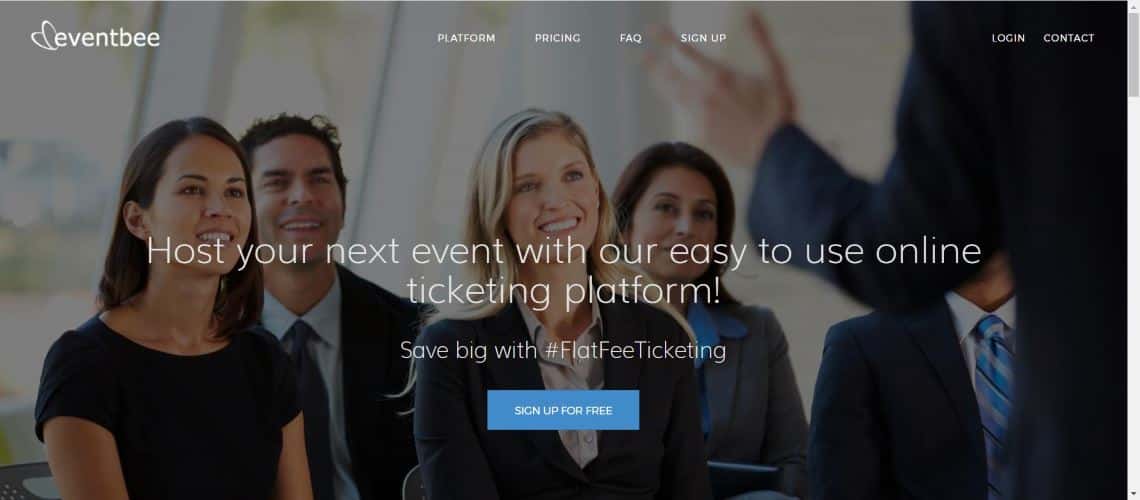 CEO: Bala Musrif
Eventbee is an online ticketing platform with an extensive feature set, ranging from e-tickets with QR codes to private ticketing and more.
5. ShowClix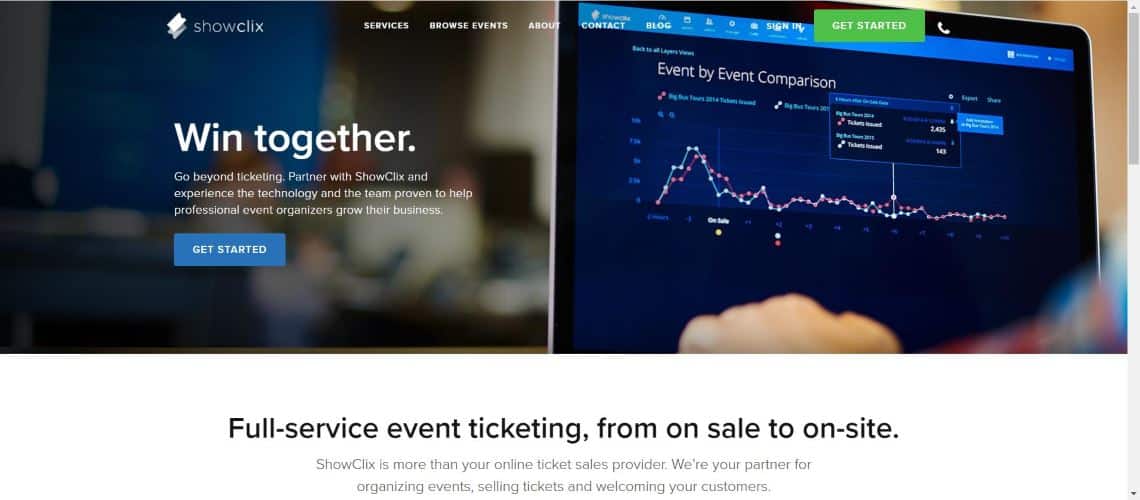 CEO: Joshua Dziabiak
ShowClixis an event ticketing system that provides features like reserved seating, timed entry ticketing, ticket scanners, RFID technology and event operations.
6. Accelevents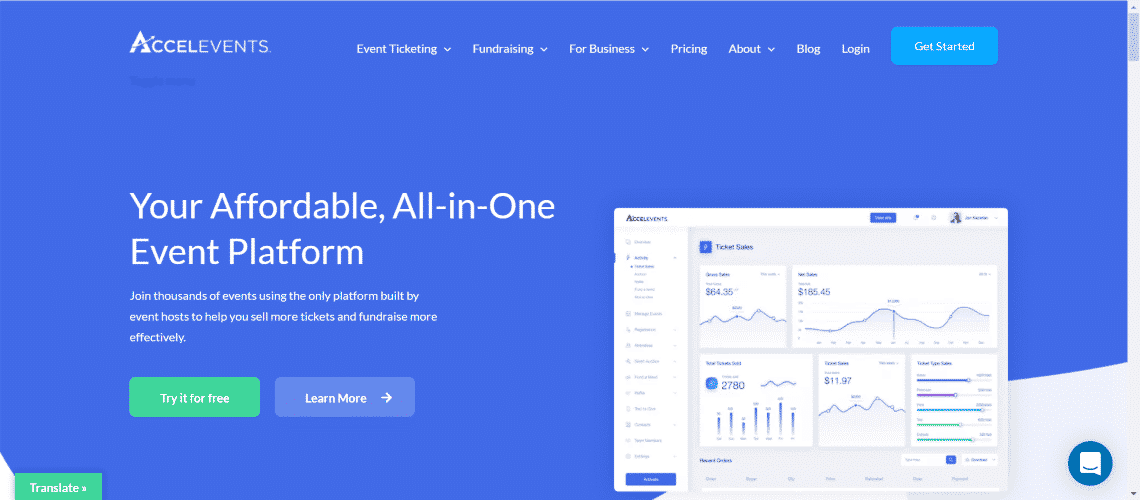 CEO: Jonathan Kazarian
Accelevents is an event ticketing and mobile fundraising platform. It offers a range of event tools including event ticketing, silent auctions, raffles, donations and text to give. The platform also combines a mix of helpful marketing, design and engagement tools.
8. ThunderTix
CEO: Dawn Green
ThunderTix is a great option for smaller teams. It focuses on automation and saving time. Its most prominent features include reserved seating, merchandise, mass mail, gift cards, coupons and more.
9. EventSquid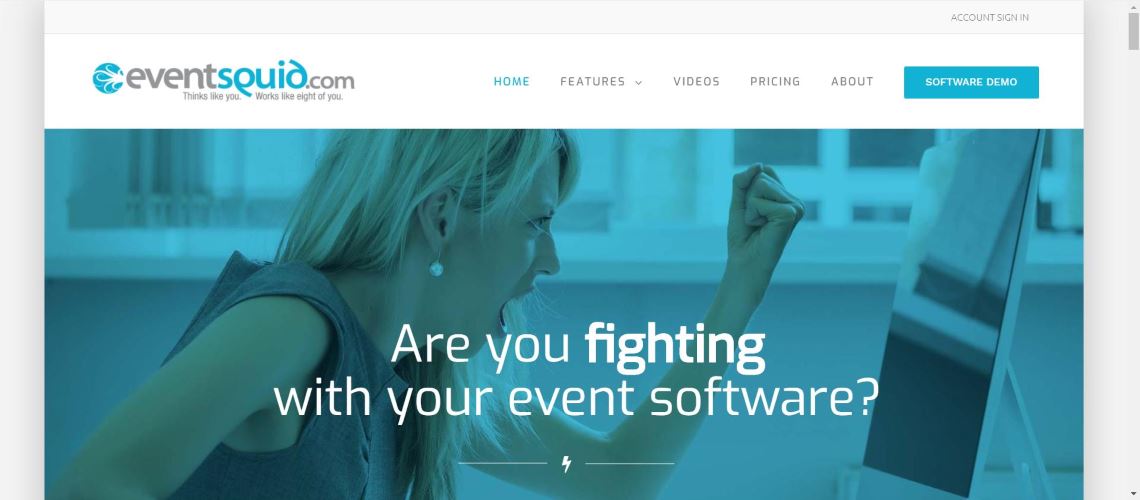 CEO: Michael Kranitz
EventSquid is a great tool to automate event registration, attendee communication, documentation and sales.
10. Billetto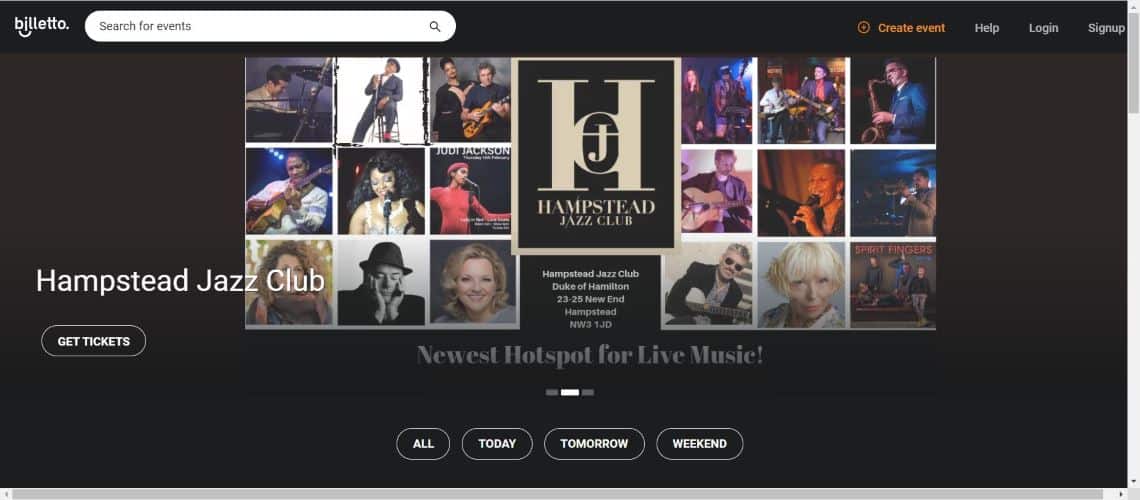 CEO: Patrick Borre
With Billetto, you can promote fully branded event listings and sell tickets, merchandise and food vouchers. Donations and private ticketing are available too.
12. Tonic Ticketing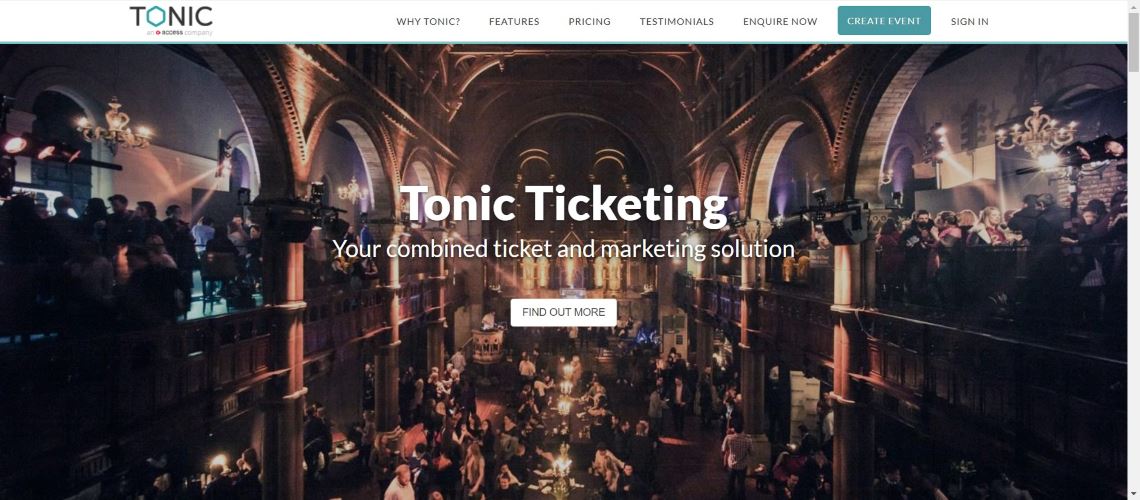 CEO: Anna Kear
Tonic Ticketing is a feature-rich event ticketing platform. It supports different allocations of dates and times and offers a white-label solution and exposure tools. In addition, it can be customized to accommodate various sessions and time slots.
13. Bizzabo
CEO: Eran Ben-Shushan
Bizzabo is an all-in-one event ticketing platform for event businesses of all sizes. It offers a networking and event app, event website builder and marketing tools and registration and ticketing features.
14. BigTickets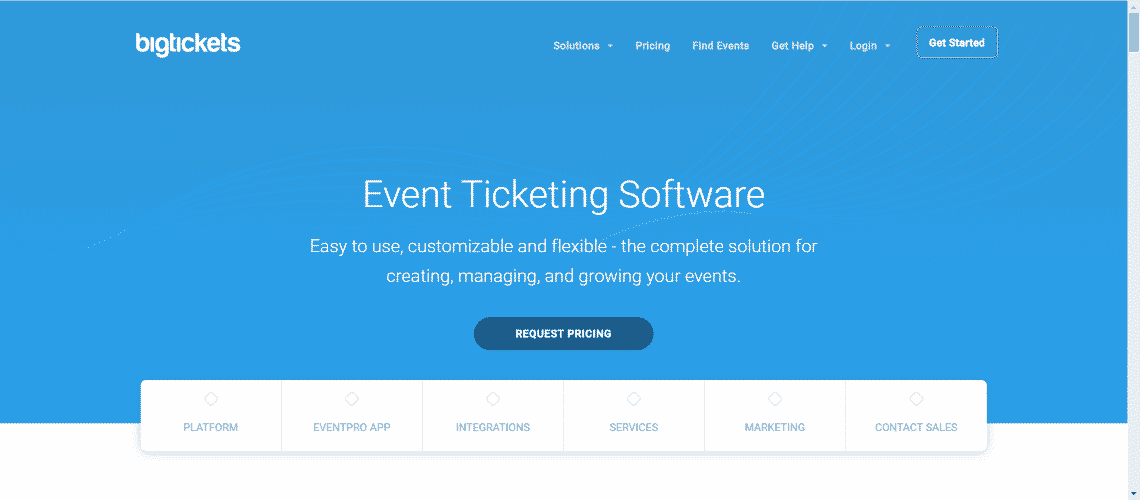 CEO: John Ashbaugh
BigTickets is a comprehensive and flexible event ticketing software with handy features for marketing, analytics and cash flow. The platform integrates with Mailchimp, Facebook, Google and Salesforce.
15. TicketSource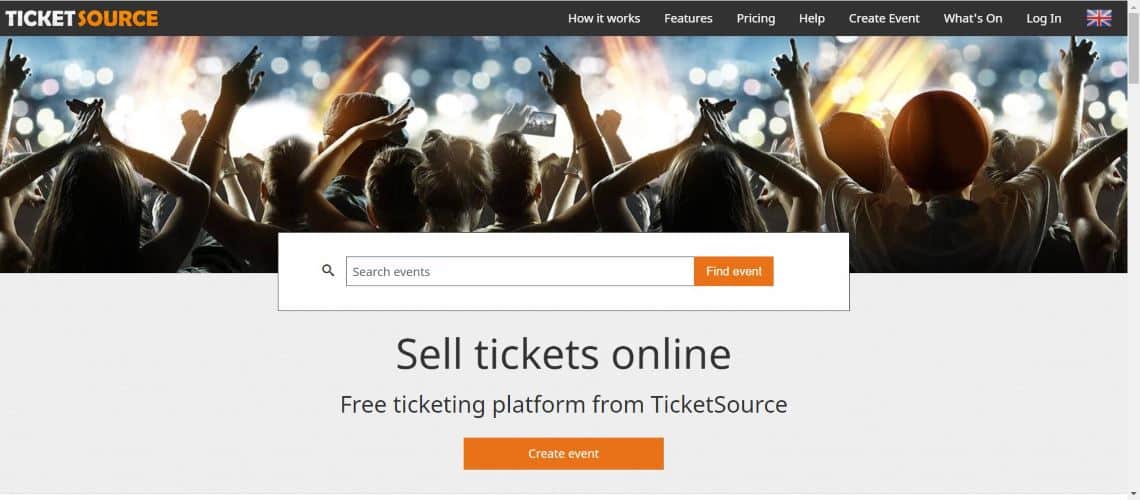 CEO: Claude Compere
With TicketSource, you can create an online box office for free to sell tickets 24/7. The platform integrates with Mailchimp and provides various digital marketing opportunities, like promoting early bird specials or discount codes.
16. Showpass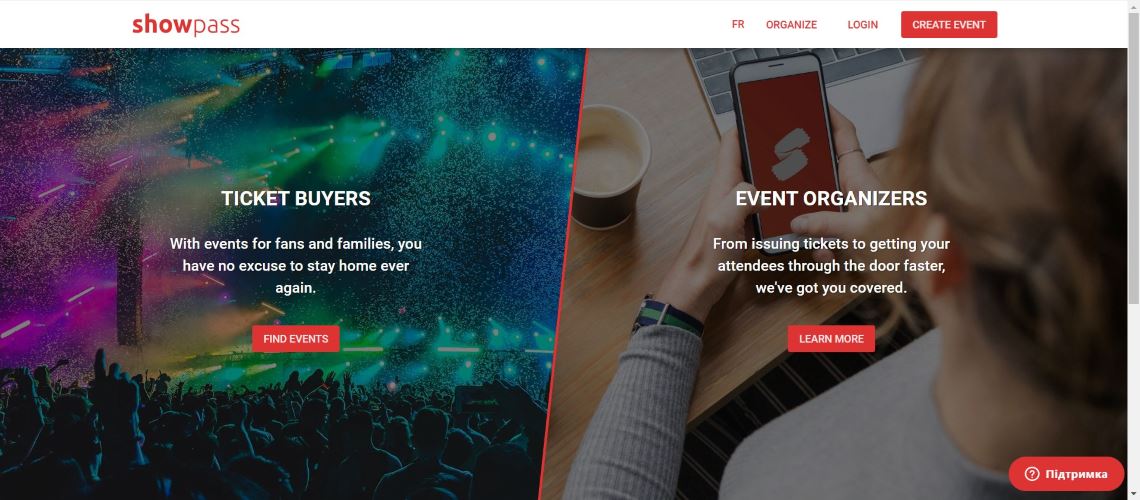 CEO: Lucas McCarthy
As an online ticketing software, Showpass provides organizers with setup, box office, marketing and analytics to promote their events. This platform puts customer experience front and center, enabling fast check-ins and convenient check-outs.
17. Universe (acquired by Ticketmaster)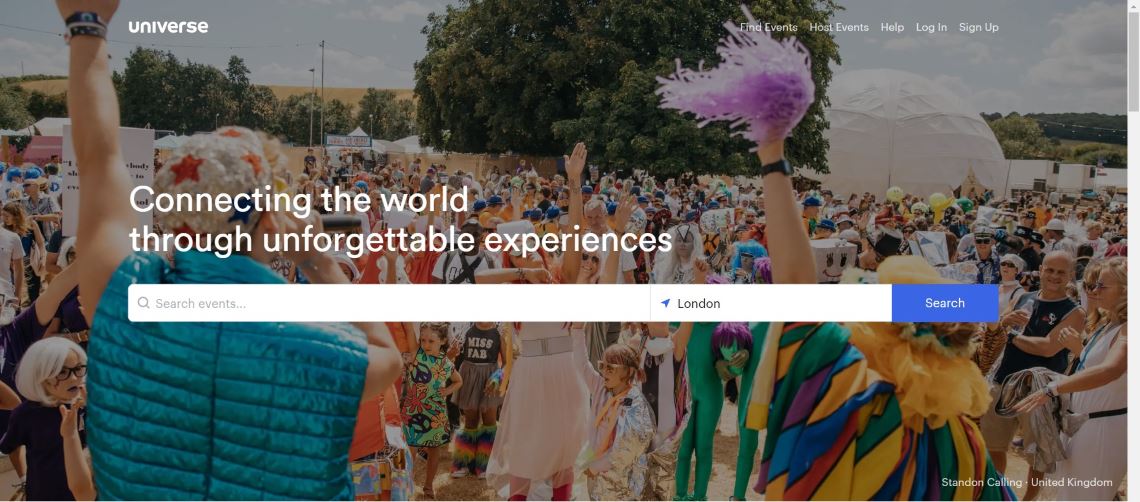 CEO: Craig Follett
Universe.com positions itself as the simplest event ticketing and management platform. The setup is easy and quick. You can create and customize your listing and start selling tickets right away. You can also add any media assets and checkout questions you need.
18. TicketSpice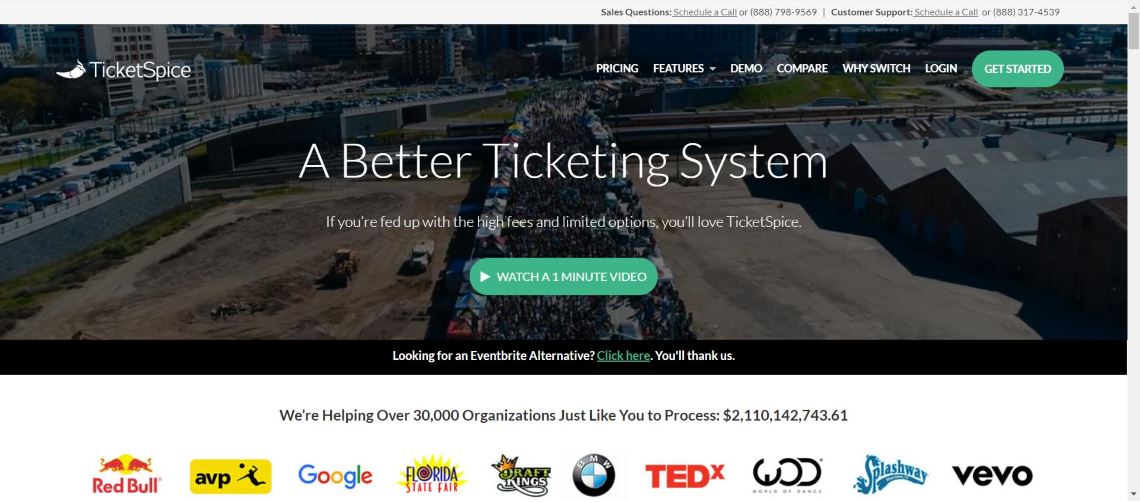 CEO: Craig Follett
TicketSpice feature list includes page builder, mobile ticketing, recurring events and time slots, reserved seating, social media integration, analytics, ticket scanning and conditional logic. The platform charges $0.99 per ticket.
19. Aventri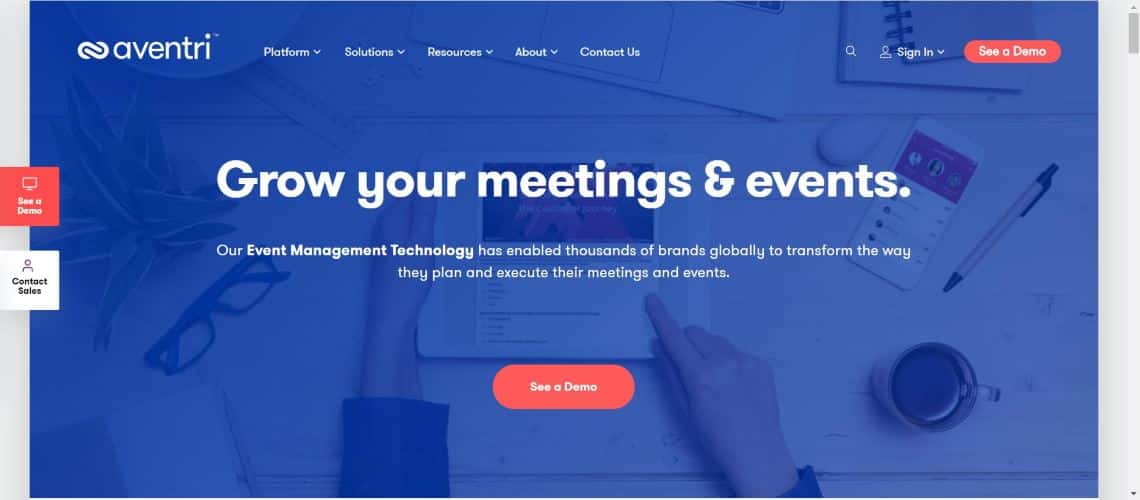 CEO: Oni Chukwu
Aventri is a comprehensive event management platform with extensive marketing toolset. The best features include meetings management, attendee registration, mobile event apps, venue sourcing, survey solutions, email marketing and event website.
20. RegFox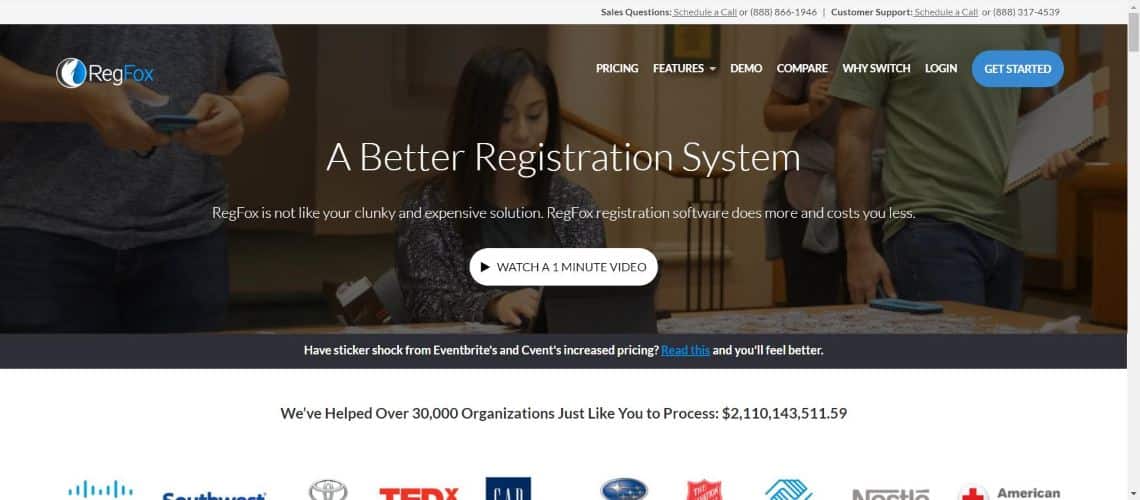 CEO: Eric Knopf
RegFox is an online event registration software that focuses on flexibility and ease of setup. It has all standard features for an event ticketing app including page builder, conditional logic for workflows, real-time analytics, deposit payments and more.
Wrapping up
To create your own event ticketing app that would be fully tailored to your unique business needs, consider hiring a remote software development team. This is particularly true for startups with limited budgets and resources. Get in touch if you want our team of engineers to provide you with expert advice!
Tags: admission, applications, box office, events, management.