Shopify Development Firms in Ukraine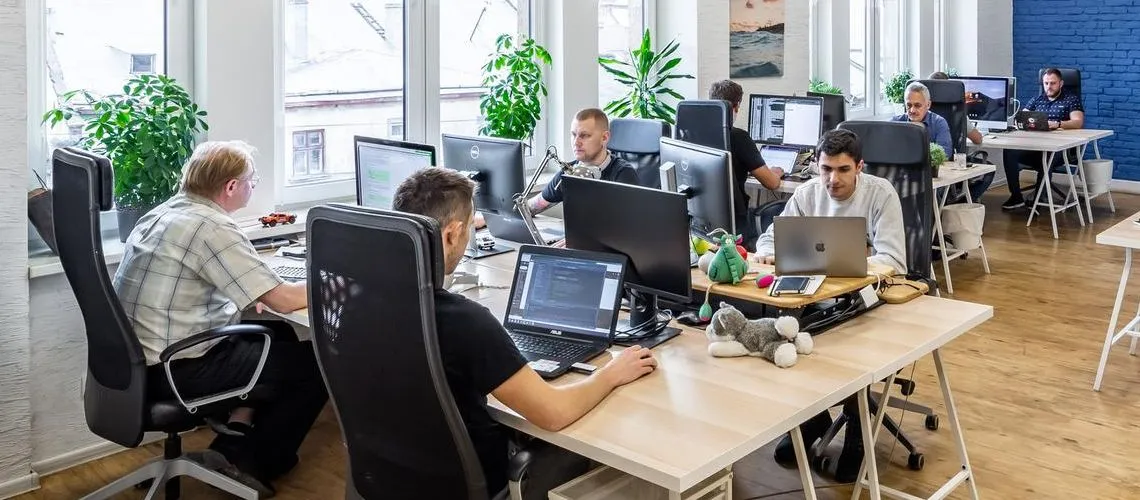 Discover the top Shopify Development Companies in Ukraine! Our curated listings feature the finest development agencies, known for their exceptional skills and expertise in creating high-performance online stores on Shopify. Whether you're a small business owner or an established e-commerce brand, expand your digital presence by partnering with the best Ukrainian developers to build engaging shopping experiences that elevate customer satisfaction while generating impressive sales growth. Explore our selection of top firms today!
(i) Related tech terms: Liquid, APIs, webhooks, SSL, e-commerce, themes, Shopify Scripts, payment gateway, checkout, customer accounts.
Featured Websites
🥇 Need help with your Shopify store? Find expert freelancers on Fiverr! From theme customization to payment integration, our talented professionals have got you covered. Get affordable and high-quality services in just a few clicks. Start growing your business today!
How to choose the right firm?
When choosing a Shopify development company, it is important to consider their experience, portfolio of projects, customer reviews, and cost.
Make sure to research the company's background, including their years of experience in Shopify development, and their ability to understand and meet your business needs. Additionally, take a look at their portfolio of projects to see which ones they have worked on and determine the quality of their work. Finally, read customer reviews to get an idea of what others think about their services and make sure that their cost is within your budget.
Typical Projects
Five questions you should ask Shopify developer(s) before the hire
What experience do you have working with Shopify?
What payment gateway integrations have you worked with?
How comfortable are you with developing custom themes and plugins?
How do you debug and troubleshoot issues with Shopify applications?
How well do you understand Shopify's user experience and design best practices?
👋 A lot of companies to analyse? Let us help you to select the trustful service provider!
Technologies that may replace Shopify
Thinking of other choices (alternatives) may be a decent thought:
BigCommerce: An ecommerce platform that provides a comprehensive suite of tools to help merchants build, manage, and grow their online stores.
WooCommerce: An open-source ecommerce plugin for WordPress that enables merchants to create their own online store.
Magento: An open-source ecommerce platform that provides merchants with powerful tools to create and manage their online stores.
Hire Ukrainian Shopify Engineers
With an extensive portfolio of successful projects and a team of highly-qualified and professional developers, these companies have the expertise to build a state-of-the-art e-commerce store that will meet all your business needs. Whether you need a basic Shopify store or an advanced store with a range of features, Ukraine-based Shopify development companies can provide the best solution for you.
Top locations: Kyiv, Lviv, Kharkiv, Dnipro, Odesa, Zaporizhzhia, Vinnytsia, Khmelnytskyi, Ivano-Frankivsk.
The typical rates for Shopify development in Ukraine vary depending on the type of project, the complexity, and the experience of the development team. Generally, rates tend to range from $20 - $50 per hour for basic Shopify development, and $50 - $150 per hour for complex development projects.
Future Trends
The future of Shopify looks bright as the company continues to expand its offerings and attract new merchants.
With a focus on providing easy-to-use e-commerce solutions that can scale with businesses of all sizes, Shopify is well-positioned for success in an increasingly digital world. Additionally, the company's recent acquisition of warehouse automation technology provider 6 River Systems signals its intention to improve fulfillment operations and compete more effectively with Amazon. Overall, Shopify seems poised for continued growth and innovation in the years ahead.