Kotlin Development Firms in Ukraine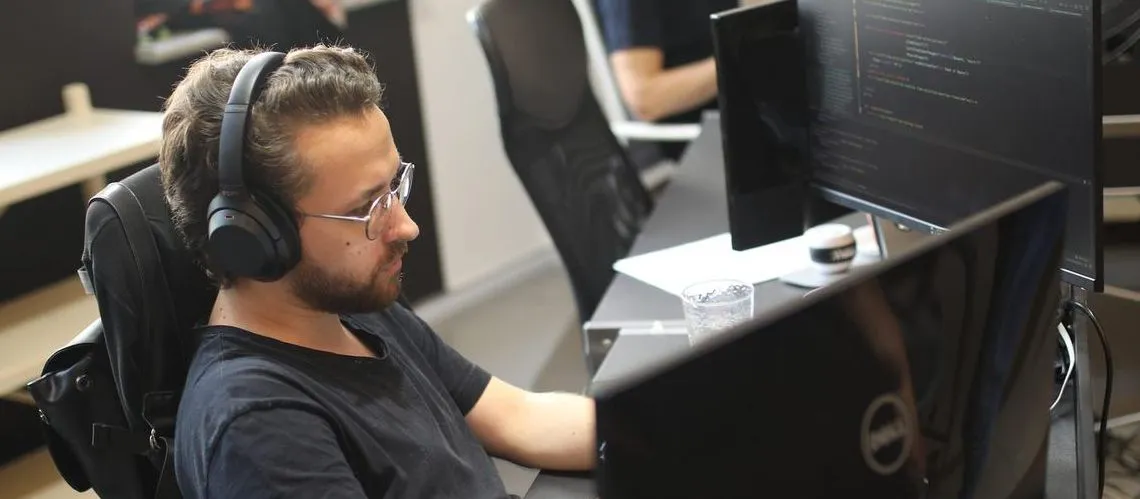 Discover top-notch Ukrainian Kotlin development companies in our comprehensive directory. These expert firms specialize in leveraging the power of Kotlin, a modern and expressive programming language that drastically improves code readability and maintainability. Unearth your ideal partner to create exceptional applications for Android or JVM platforms with optimal performance and robustness by browsing through their portfolios, client testimonials, and industry expertise right here!
(i) Related tech terms: Classes, functions, variables, objects, generics, delegates, data classes, sealed classes, lambdas, coroutines.
Featured Websites
🥇 Looking for top-quality Kotlin freelancers to handle your project needs? Look no further than Fiverr! With a huge selection of skilled professionals from around the globe, you can find the perfect fit for your unique needs and budget. From custom development projects to ongoing maintenance and support, our platform has everything you need to take your business or personal endeavors to new heights. So why wait? Check out Fiverr today and start working with some of the best Kotlin experts in the industry!
How to choose the right firm?
When looking for a Kotlin development company, it is important to consider the company's experience and expertise in developing with the language, their portfolio of past projects and the communication and support they offer.
It is also important to determine whether the company provides services such as maintenance and support, and whether they are available to work on a project on an ongoing basis. Additionally, consider the cost of the services and the timeline for project completion.
Five questions you should ask Kotlin developer(s) before the hire
What experience do you have working with the Kotlin language?
Are you familiar with the concept of coroutines in Kotlin and have you used them?
Describe a project you have worked on that involved Kotlin.
How do you handle null safety in Kotlin?
How have you implemented lambdas in your projects?
👋 A lot of companies to analyse? Let us help you to select the trustful service provider!
Technologies that may replace Kotlin
Thinking of other choices (alternatives) may be a decent thought:
Java: A general-purpose programming language developed by Sun Microsystems in 1995.
Scala: A multi-paradigm programming language that supports functional and object-oriented programming.
Groovy: A dynamic, object-oriented programming language that is compatible with Java.
Hire Ukrainian Kotlin Engineers
Many of these companies have years of experience working in the field and have a robust understanding of the language. Additionally, these companies are well-positioned to take advantage of the cost savings associated with working with Ukrainian developers, making them an attractive option for businesses looking for quality Kotlin development services.
Top locations: Kyiv, Lviv, Kharkiv, Dnipro, Odesa, Zaporizhzhia, Vinnytsia, Khmelnytskyi, Ivano-Frankivsk.
The typical rate for Kotlin development in Ukraine is between $20-$50 per hour. However, the rate can vary depending on factors such as the complexity of the project, the developer's experience, and the region in which the developer is based.
Future Trends
Kotlin, a statically typed programming language for the Java Virtual Machine (JVM), is gaining popularity among developers due to its concise syntax and strong type safety.
The future looks promising for Kotlin as Google has officially declared it as their preferred language for Android development. Additionally, Kotlin Native allows developers to create applications on multiple platforms such as iOS and WebAssembly. Overall, with increasing adoption by big tech companies like JetBrains and Spring Frameworks working behind it, we can expect great things from Kotlin in the near future.